Makeup
What You Actually Need for a Natural Makeup Look This Summer
posted on August 7, 2019 | by Lauren Abraham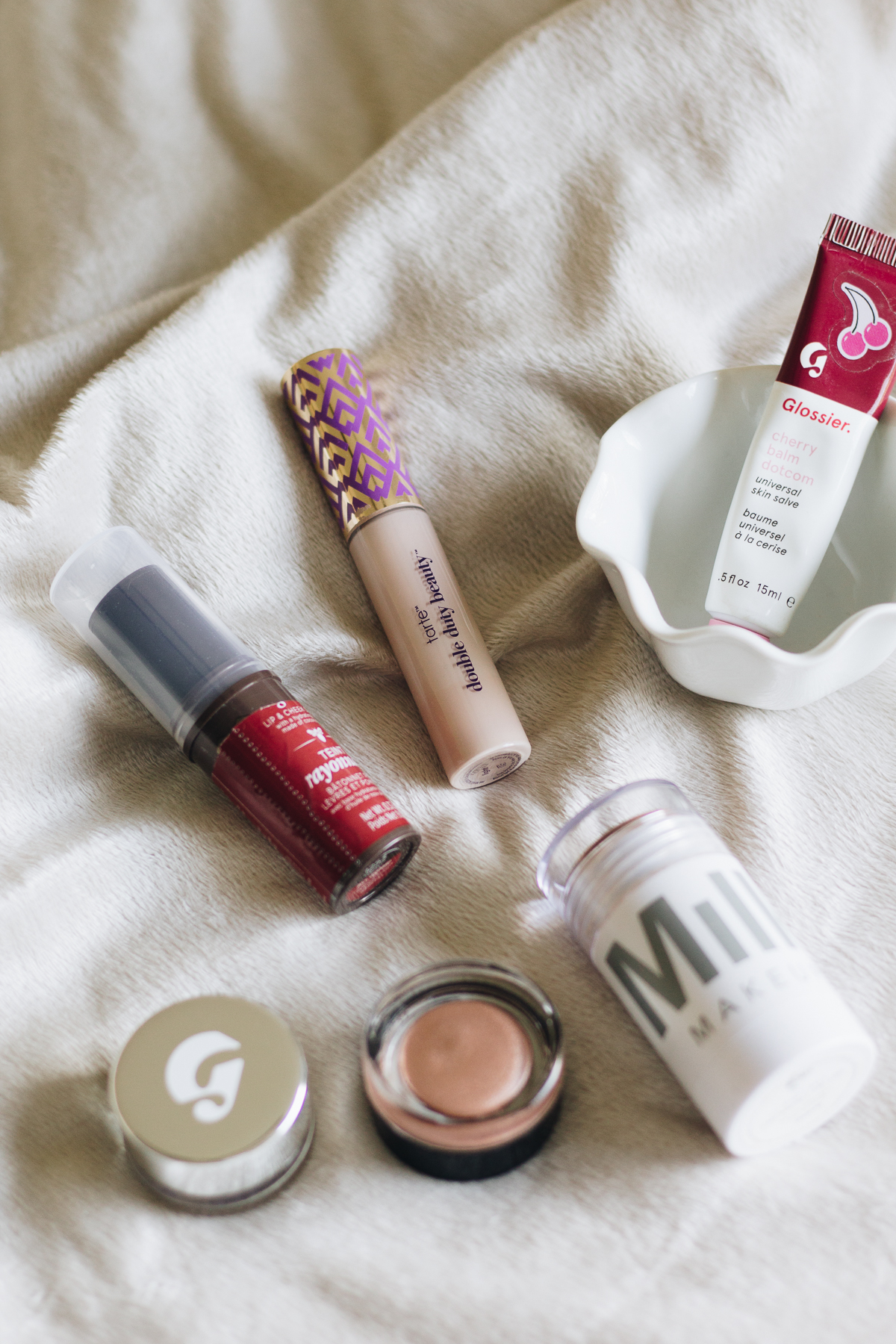 The hot days of summer are here! As the weather warms up and humidity levels rise, the last thing we want is to spend time doing our makeup just for it to melt off the moment we step outside.
This doesn't mean we have to go completely bare-faced, though (while that is, of course, an option!). There are ways to still create a fresh, glowing makeup look that can withstand those hot summer days. It's all about using the right products!
If you love a low-maintenance beauty routine, this look is perfect for you. The best part? It can be completed in 10 minutes or less! Here are a few tips to beat the heat while still looking fab this summer.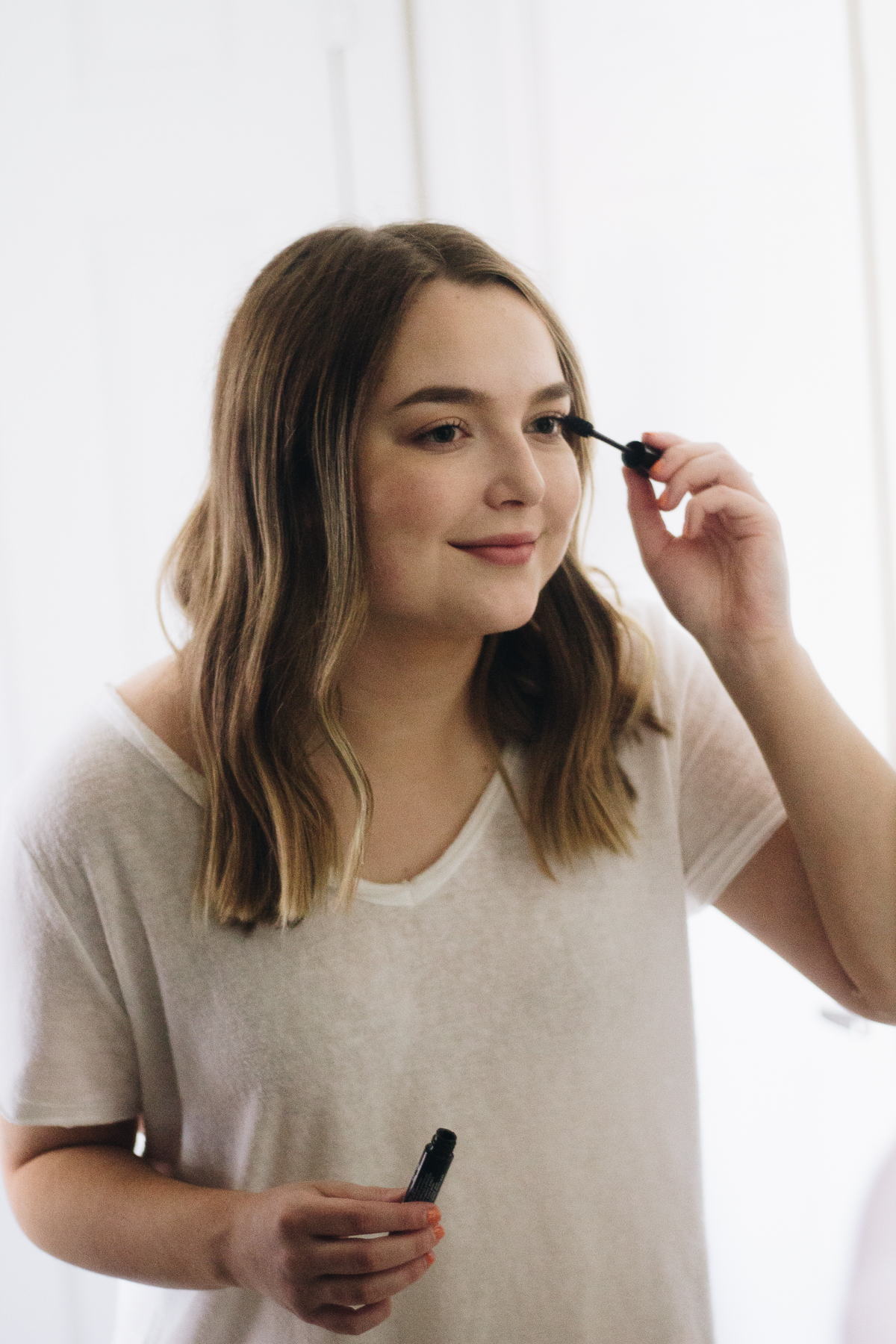 First Things First: SPF
When you think of sunscreen, you might picture a thick heavy formula that has a strong scent and stings when it gets in your eyes. Sunscreen has come a long way, however–there are plenty of formulas out there that feel no different than a lotion. Protecting your skin from the sun's rays is important in all seasons, but it's especially important during summer as you're likely to spend more time outside!
If you hate wearing sunscreen or find that it irritates your skin, try a mineral sunscreen. This type of formula provides protection against the full spectrum of ultraviolet radiation and is less likely to clog pores and irritate sensitive skin. Australian Gold's Botanical Mineral Sunscreen, which can be found on Amazon, is an amazing lightweight option that blends right into the skin. This product also has a subtle tint which provides a little bit of coverage, making it a great replacement for foundation! The best part about this sunscreen is the price tag–it's only $11!
Forget the Foundation
Walking around with a full face of foundation in the heat can be a tragic combination. Not only will it appear cakey, but it will feel uncomfortable, too. Summer is a great time to let your skin breathe!
A great way to lighten up during the summertime is to skip foundation. If you need a little bit of coverage, reach for a lightweight concealer, like the Glossier Stretch Concealer and use it only on the areas you need (such as under your eyes, around your nose, and on any spots).
If this doesn't give you enough coverage, use a tinted moisturizer or BB cream and opt for a concealer with more coverage, like Tarte's Shape Tape Concealer. This can give you that extra boost of coverage you need without piling on the product.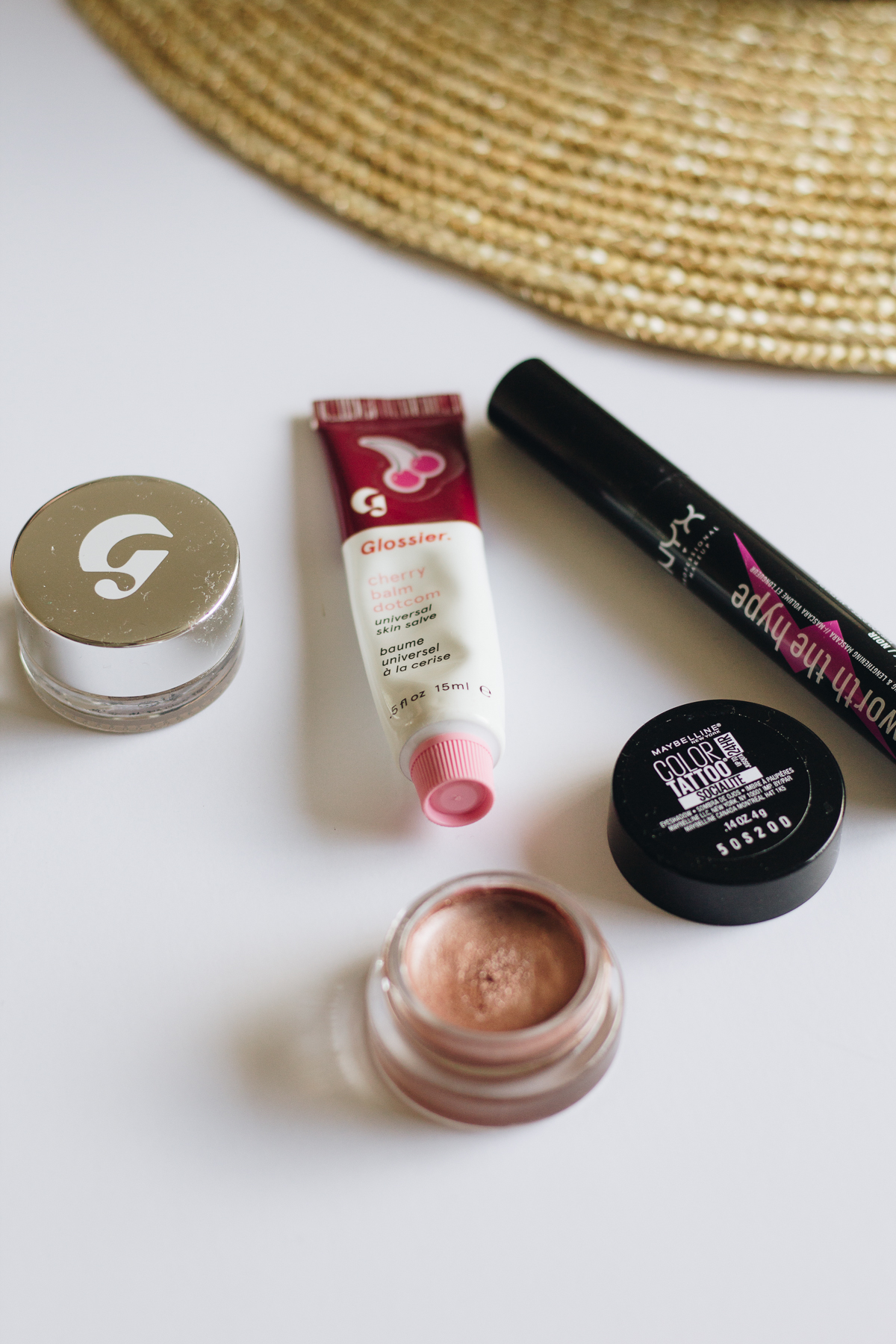 Use Cream Products
One of the keys to creating a fresh, summer makeup look is to use cream products. Anything with a creamy consistency is more likely to blend into the skin and look natural, which is perfect for summer. Here are a few cream products to try:
– Bronzer – Milk's Matte Bronzer is a great bronzer that works on many skin types. The formula is very easy to blend, yet is also incredibly long-lasting.
– Blush – Nothing screams summer light a bright pop of color. Cream blushes, like Burt's Bees All Aglow Lip & Cheek Sticks, are very easy to apply and can add the prettiest tint to your cheeks. You can use them on your cheeks, lips and even eyelids instead of shadow! While Burt's Bees is a great option from the drugstore, Glossier also has amazing cream blushes known as Cloud Paint, which come in 6 pretty shades, from warm rose to sunny coral.
– Highlight – The brand Becca is best known for its gorgeous highlight colors. The brand's liquid highlighter in the color Opal is perfect if you're looking to achieve a pretty summer glow.
– Eyeshadow – Maybelline's Color Tattoos are amazing cream eyeshadows from the drugstore. The product is easy to blend, long-lasting and comes in a variety of shades that are perfect for the summer months.
Low Maintenance Brows
Your brows frame your face–but you might not have time to perfectly sculpt them every morning! If your brows are naturally full, you might just need a little bit of brow gel.
However, if you like to give your brows a little bit of shape and definition, reach for a pencil-like the NYX Micro Brow Pencil. This pencil makes small, natural strokes, so it's hard to go overboard! The color 'Taupe' is a neutral light brown that works with many different skin tones and hair colors. Simply use the pencil to feather in your shape, brush it out with the spoolie on the other end of the pencil, and you're done!
Lashes
We've all been there–we go to check our makeup on a hot summer day and find that our mascara has smudged under our eyes. Waterproof mascara might seem like the natural solution, but if you're like me, you hate how difficult they are to remove.
The NYX Worth the Hype Mascara is a great option for summer. This jet-black formula gives your lashes both length and volume and stays put all day. However, when it comes time to take off your makeup, it's easy to remove with a swipe of cleansing balm.
Add a Pop of Color
Summer is a great time to play with bold color, like pinks, oranges and reds. However, wearing full-on lipstick might be tricky during summer because of smudging.
If you're someone who doesn't like to have to touch up their makeup throughout the day, tinted lip balms are a great way to play with color without having to deal with the upkeep of wearing lipstick. Plus, these formulas keep your lips hydrated, which is great in hot and dry weather!
Milk makeup has a line of tinted lip balms called KUSH Lip Balms, which are great for throwing in your purse and reapplying throughout the day. The color Cannatonic is a beautiful baby pink! Glossier's Balm Dotcoms are another great option. The color 'Cherry' is a beautiful shade of red that enhances your natural lip color while keeping your lips moisturized throughout the day.
Set It and Forget It
Last but certainly not least, setting sprays can be a lifesaver during hot summer months. Urban Decay's All Nighter Setting Spray is a popular product that many people swear by, and for a good reason! This spray keeps your makeup looking fresh all day and really locks it into place.
This formula isn't overly drying or moisturizing, meaning it works for all skin types. After you finish your makeup, simply give your face a few sprays and head out the door! You'll notice that your makeup stays in tact a lot longer and still looks fresh at the end of the day.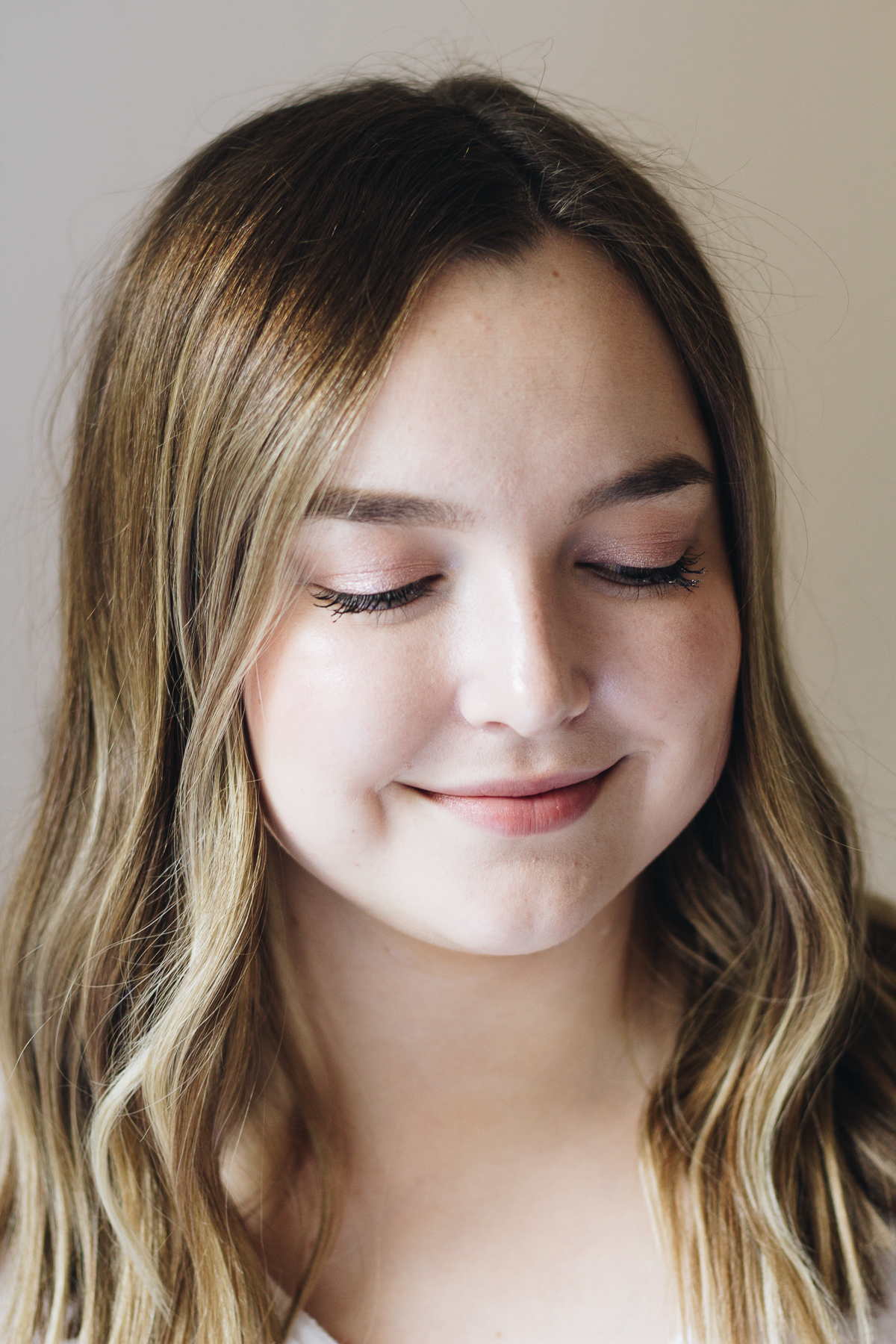 That concludes our list of tips for creating a natural makeup look for summer! Remember that these techniques can be customized to fit your individual makeup routine. Whether you decide to use all of them or try out a few, we hope you find them helpful!
What are some of your favorite makeup tips for summer? Let us know in the comments below!
Shop The Post