Fun Things To Do
What to Pack for an Urban Hike
posted on January 25, 2017 | by Amanda Holstein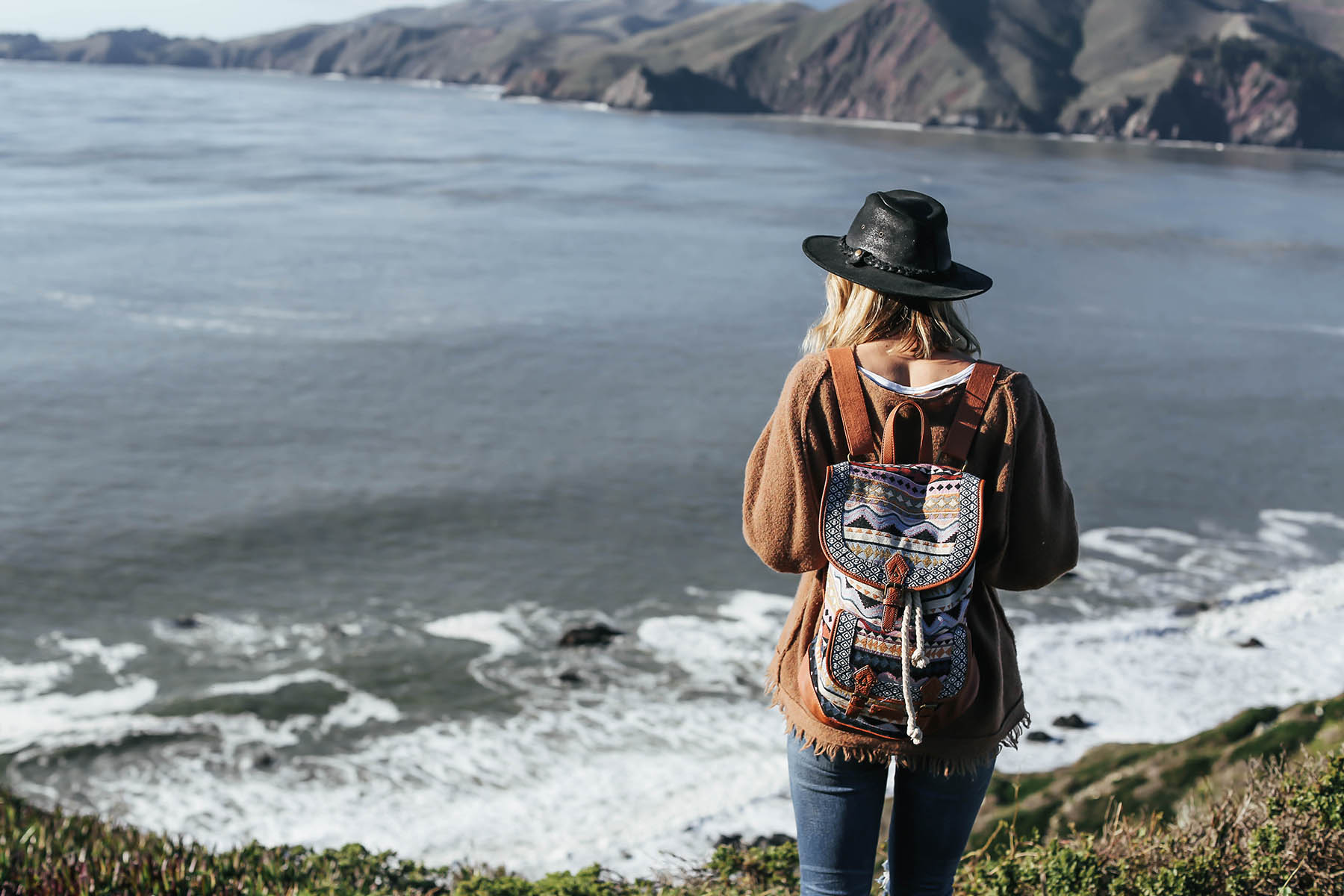 Taking a quick break from reality to hike through nature is one of my favorite ways to relax. Luckily, there are so many hikes at our disposal here in San Francisco. But no matter where you live, there's always a way to take a walk and enjoy nature. Whether you had a stressful day at work or want to start your weekend morning off right, going for a quick hike can make all the difference. When packing for an urban hike, I recommend you bring the following:
Portable Snacks
The best part of a hike is when you get to that moment with the perfect view. I suggest having a snack on hand to munch on while you sit and enjoy your surroundings. These mason jar parfaits are the perfect portable snack. Start with your favorite yoghurt, mine is by far noosa yoghurt! I am obsessed.  It's so creamy and flavorful — perfect for getting your energy up and feeling full. I'm loving their new Sweet & Tart flavors, so I used Pear & Cardamom and Orange & Ginger for my parfaits (I've got a coupon for you right here!). Simply layer your mason jars with the yoghurt, granola, berries, and nuts to create the perfect on-the-go healthy snack.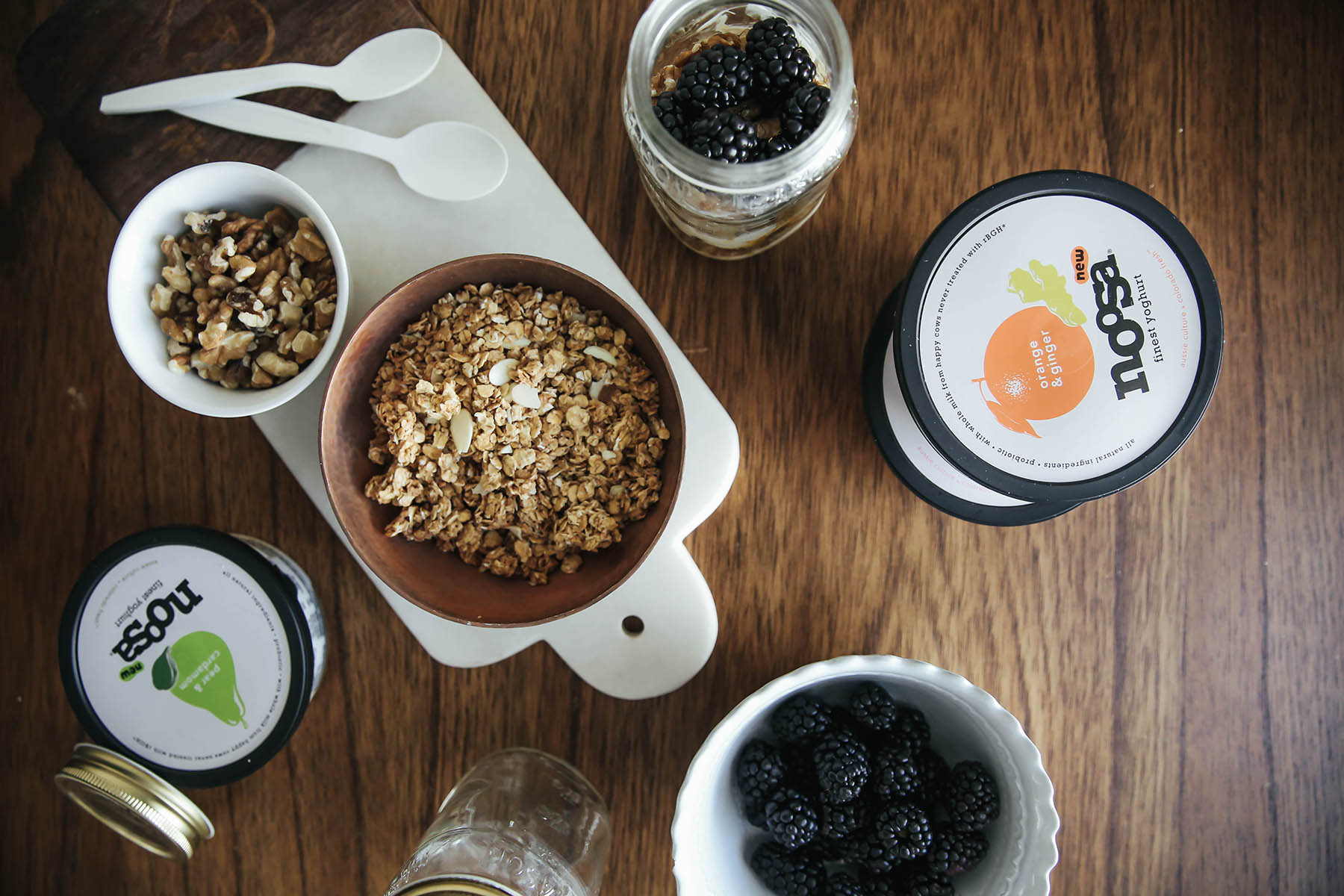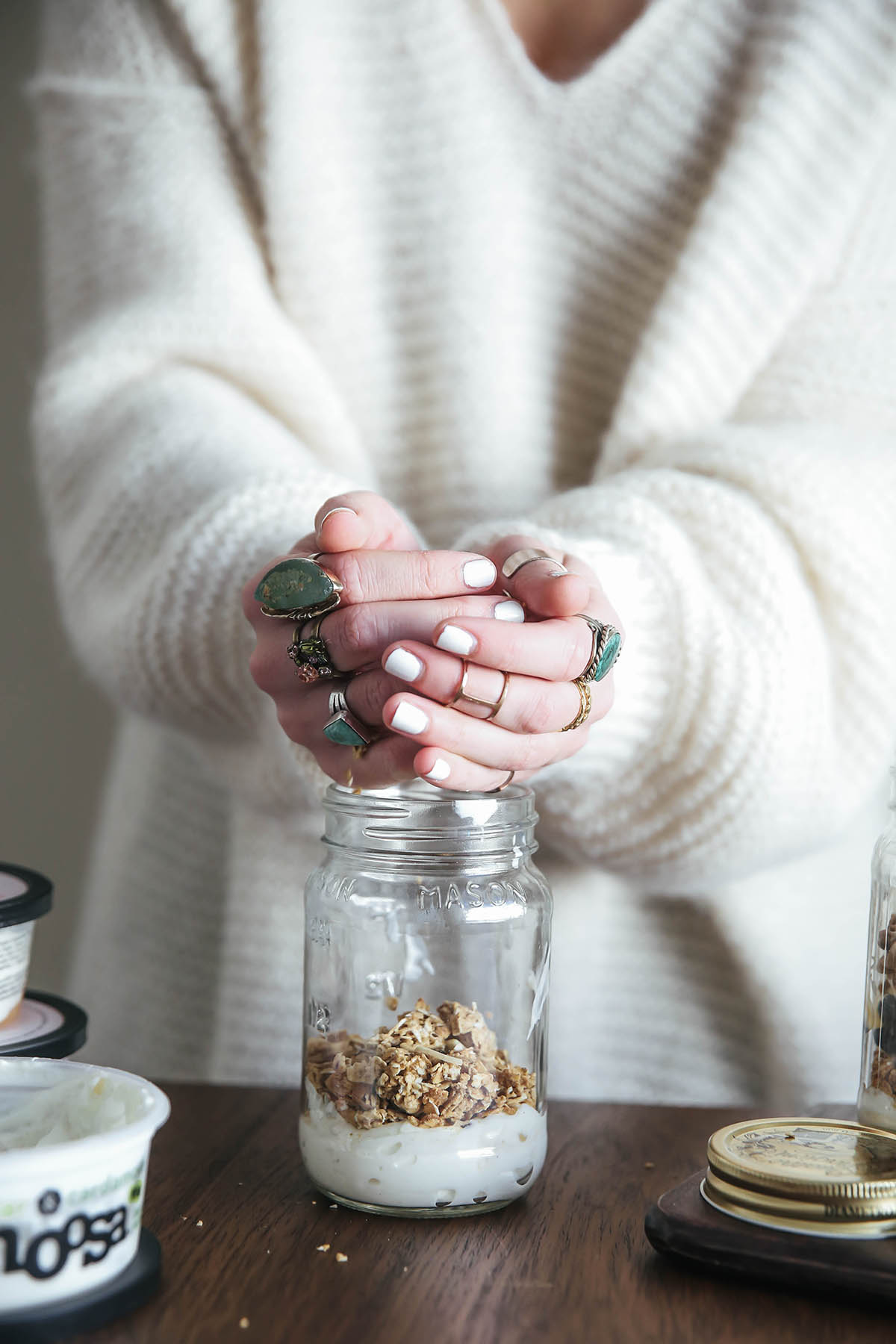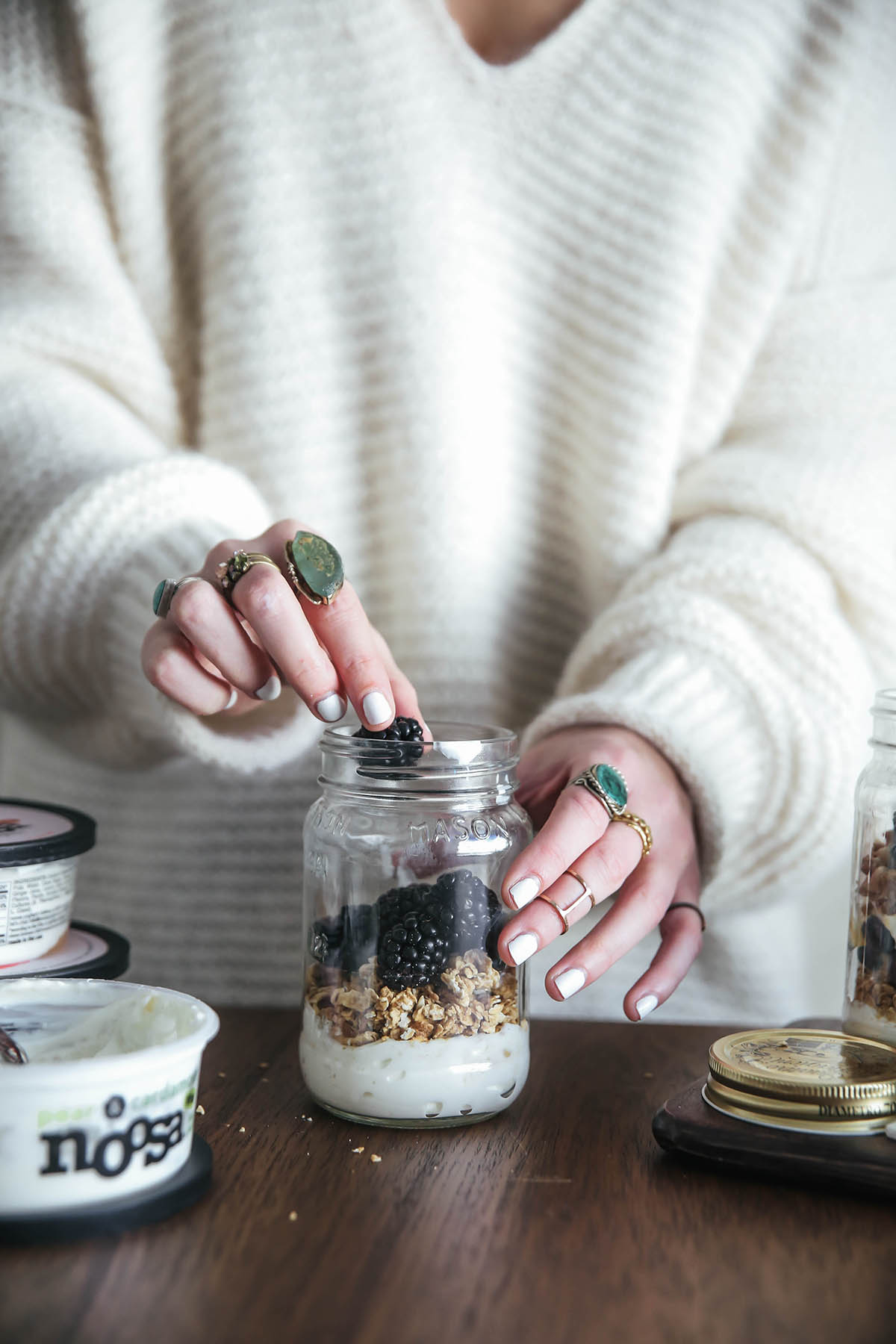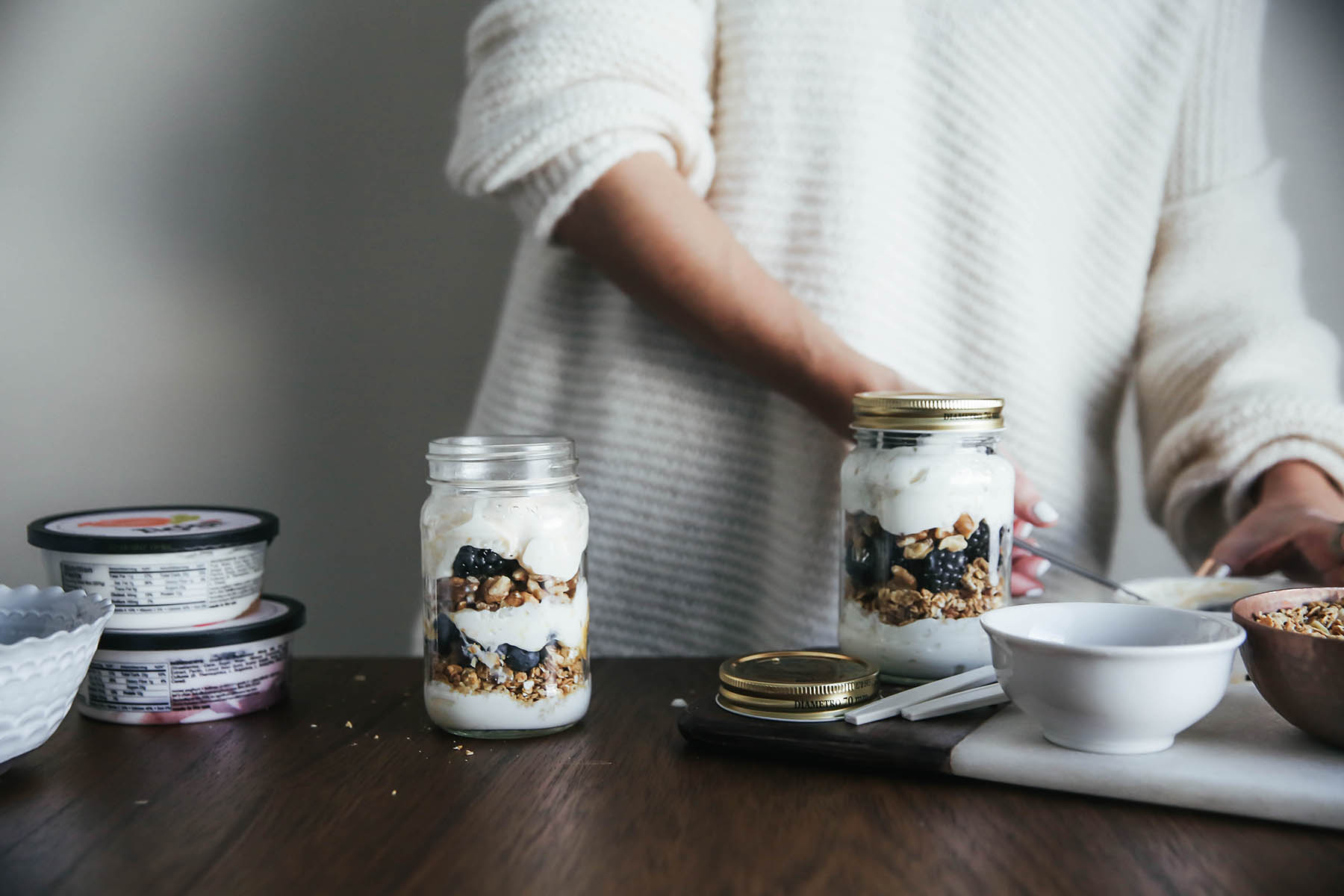 Water bottle
Even if your hike is only 30 minutes, I promise you you'll need water. This is the most important thing to bring along with you on any hike!
Sun Protection
Pack some sunscreen, sunglasses (love these Raybans!), and even a hat to protect your skin and eyes from that inevitable glare. Even if it looks like a gloomy day, those rays can still come through and cause harm. Plus, it might get sunny and you'll be happy to have those sunglasses on hand.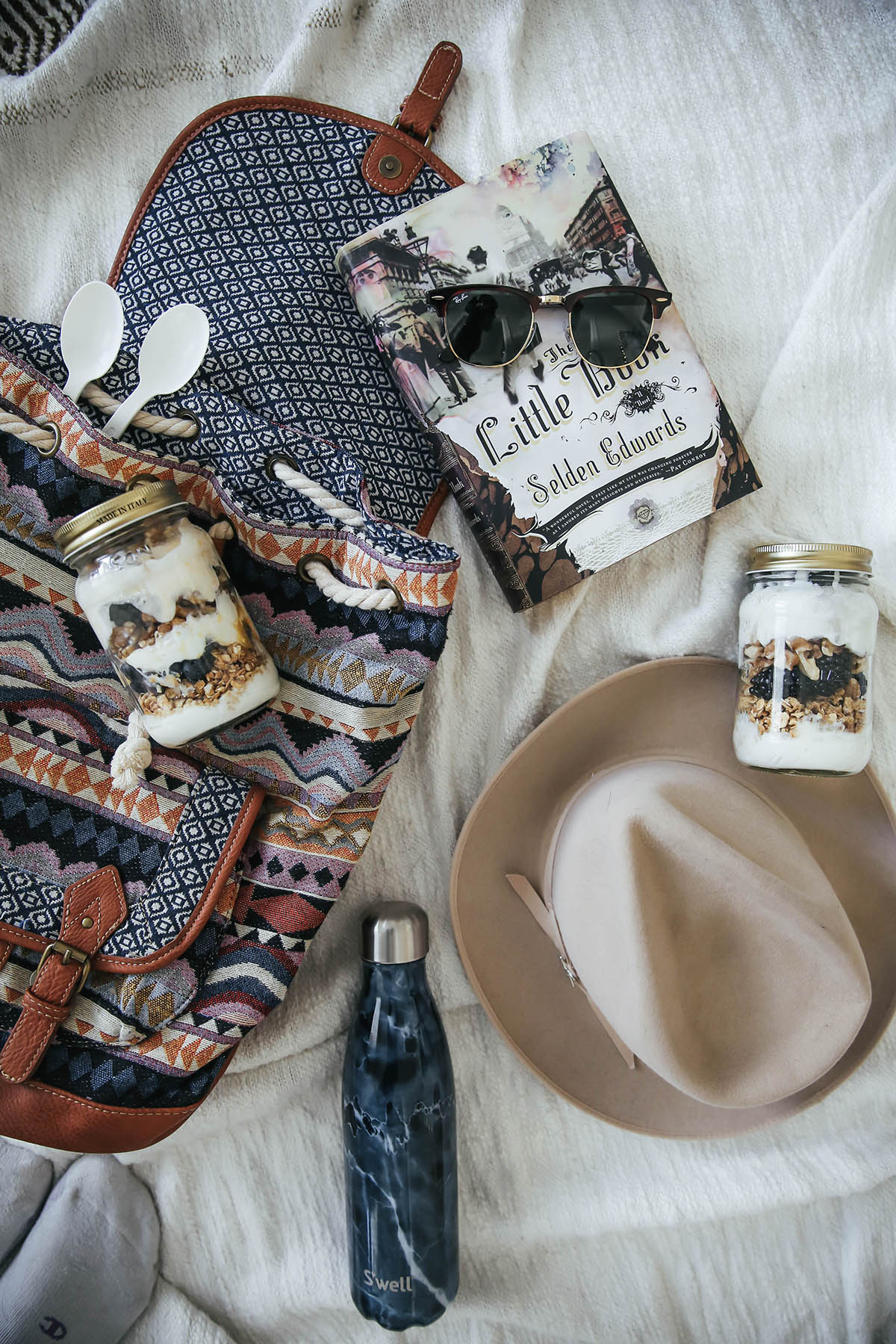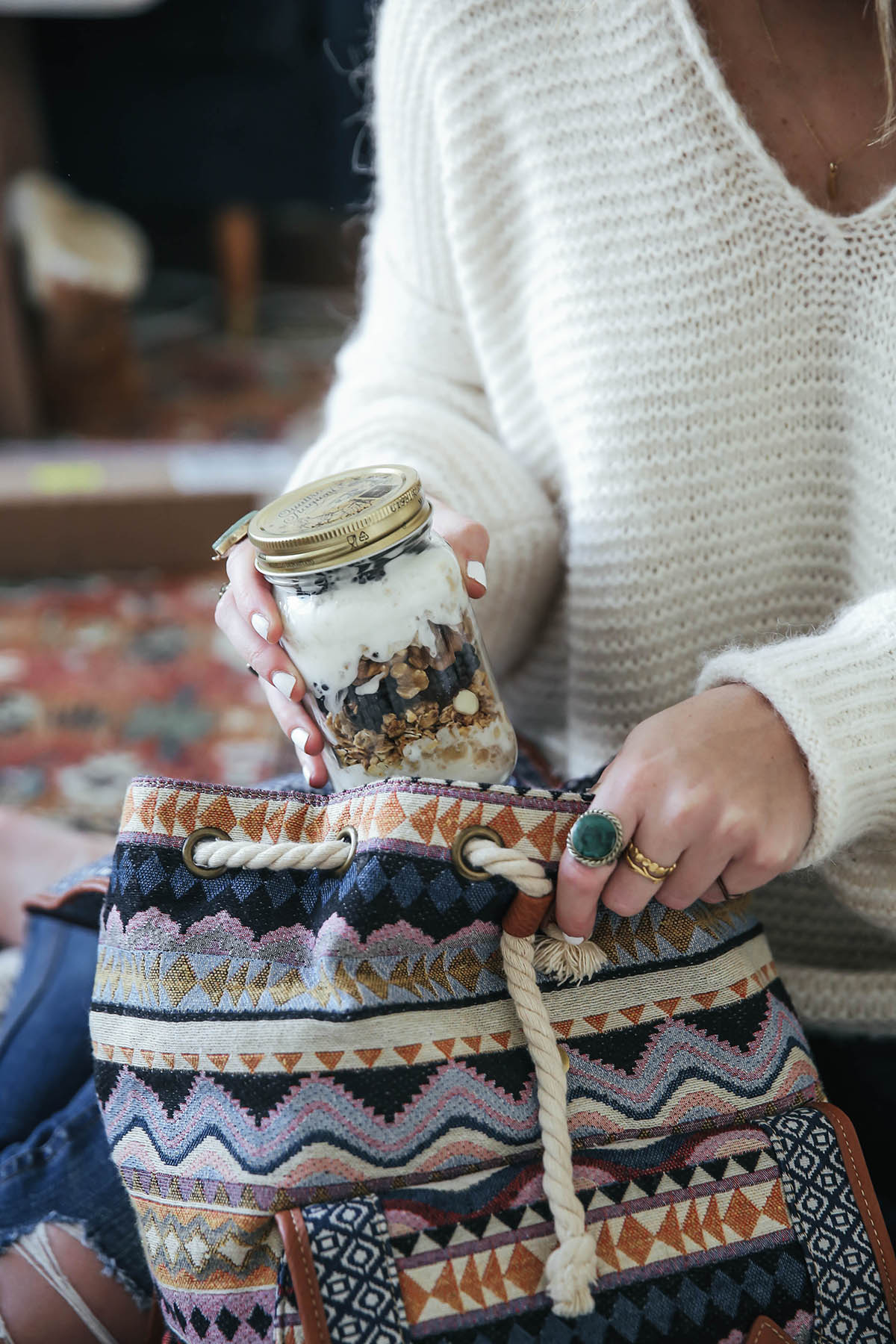 Extra Layer
Even if it's a super hot day, it can get chilly at the top of a mountain. Pack a warm but compact layer that you can throw on for extra warmth if needed.
Going solo?
Bring a book or your headphones if you plan to stay for a while and enjoy the surroundings. Listening to some relaxing music or zoning out in a book can really take you away from reality and help you reenergize.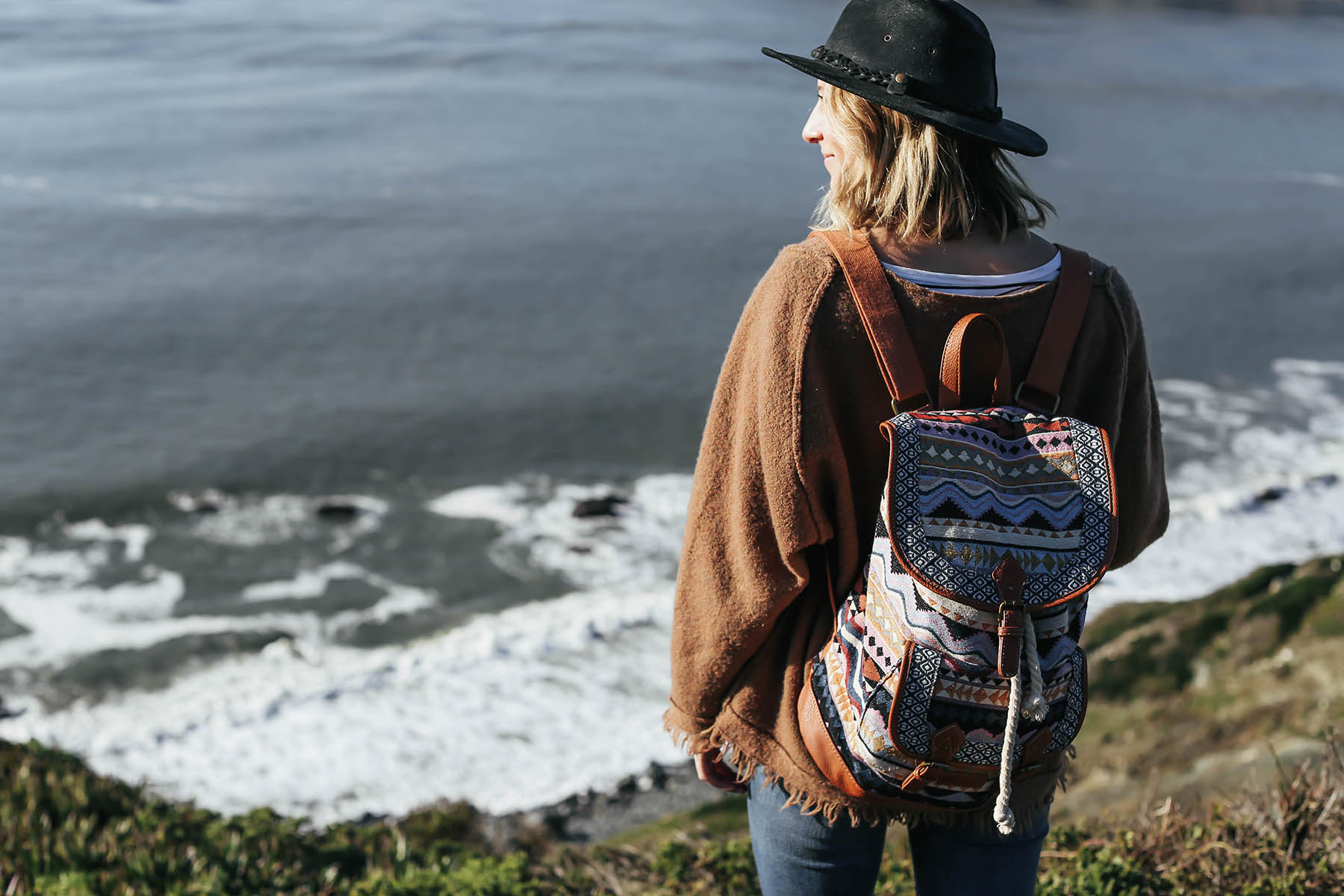 Thank you noosa for sponsoring this post.