Outfits
What to Wear Under a Cardigan
posted on November 21, 2013 | by Amanda Holstein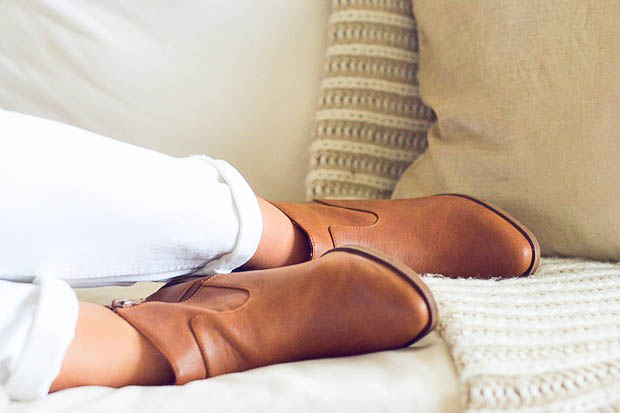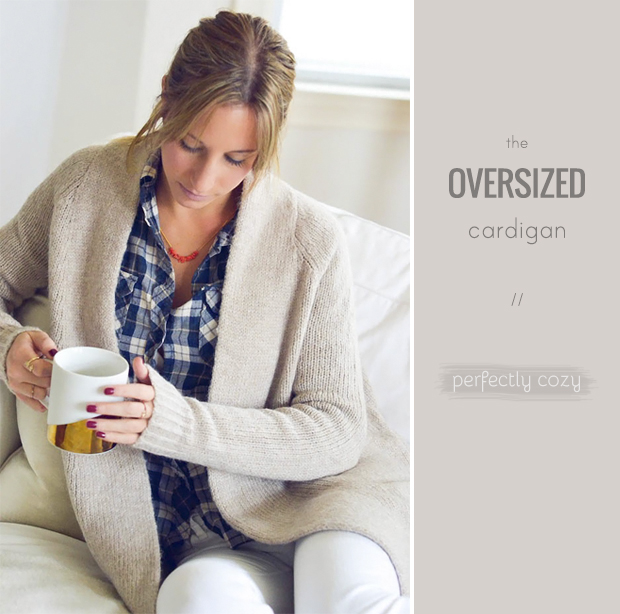 The second the temperatures drop, my closet starts filling up with oversized cardigans. I have no idea how, they just show up in my closet ;). Or I just happen to find super affordable yet totally luxe looking ones at Old Navy (seriously, how expensive does this one look and it was only $44.94!). No matter how they get in my closet, I find myself reaching for one just about every morning. But in order to make sure I don't look like I'm wearing the same outfit every day, I have to mix up the piece I layer under it. So let's talk about what to wear under a cardigan. Here are a few options:
1. The button-down
Whether it's plaid or silk, a classic button-down is the perfect compliment to an oversized cardigan. They add a bit of dimension to a simple, one-note cardigan and make an outfit more interesting. I love this combination of plaid and oatmeal for fall. You can totally wear regular blue jeans with this look, but I brought in my white ones for that beachy California feel I love. Take a look at my outfit below, photos taken by the lovely Ashley of Brunch on Chestnut!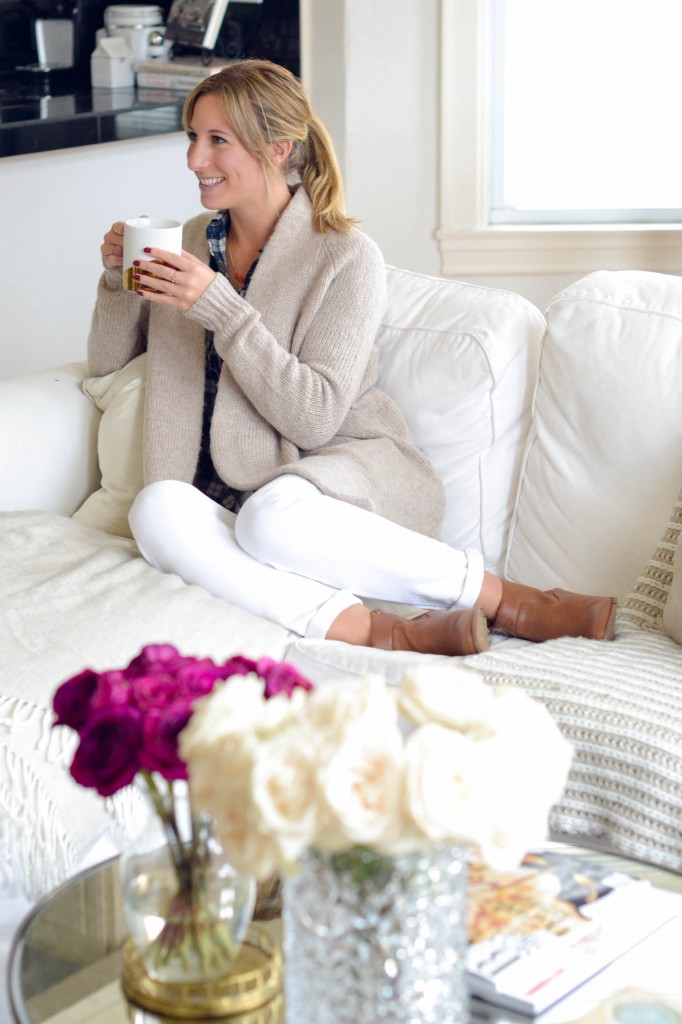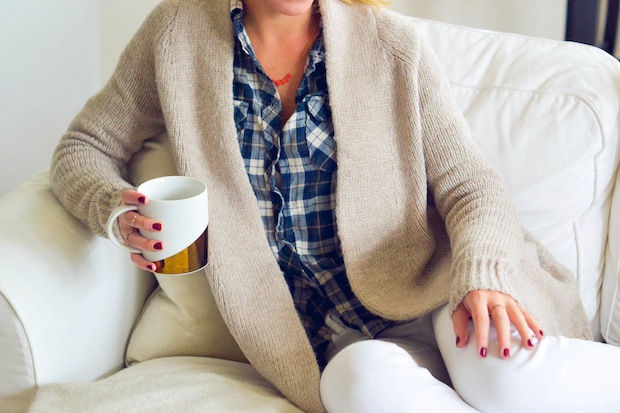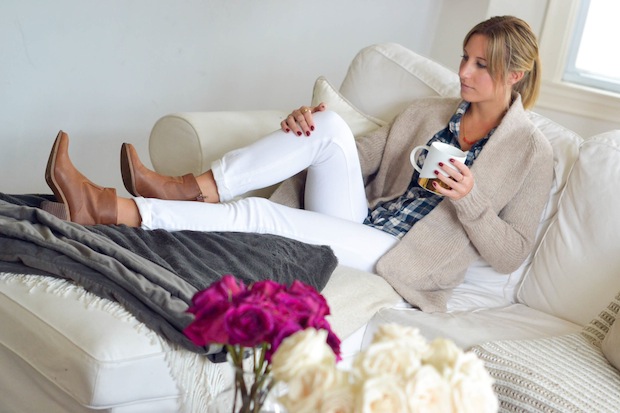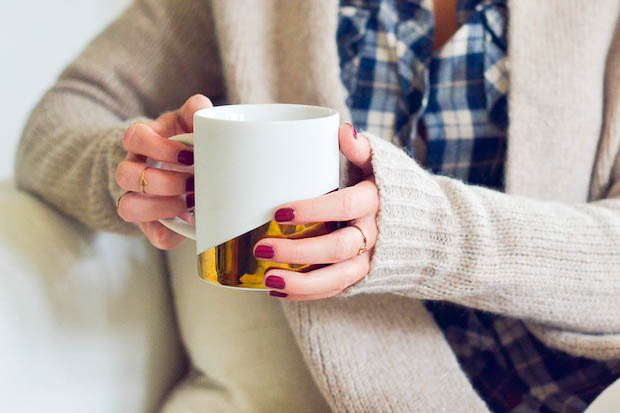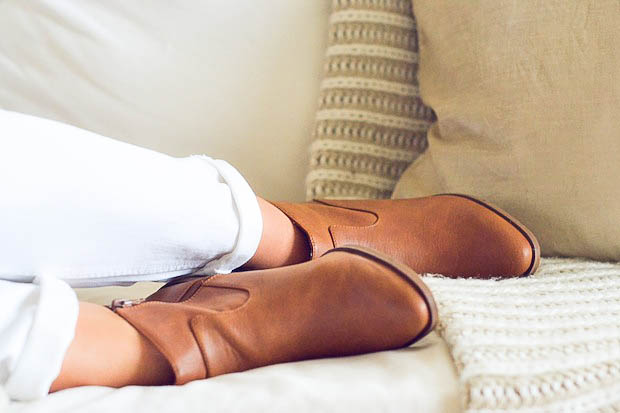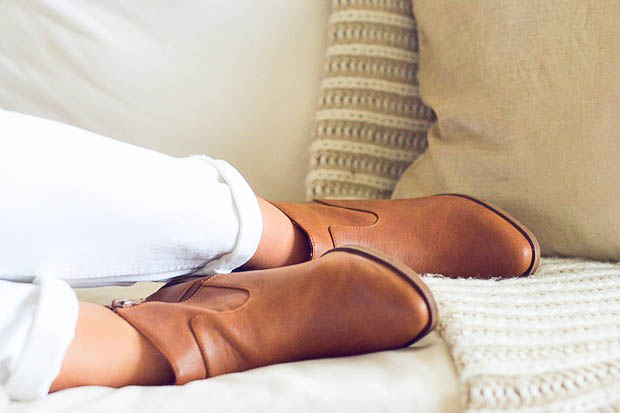 2. The t-shirt
An easy way to layer just about any cardigan is with a simple t-shirt. Try a relaxed fit with a long pendant for that boho look, or a fitted tee with a statement necklace for a more feminine feel. Try a printed T-shirt to add some interest to the look. Here are some great layering t-shirts below:
3. The silk tank
I'm a huge fan of combining a sexy top like a silk tank with a cozy, casual cardigan. It's a great option for a casual date because the cardigan dresses down the tank but you can still show a bit of skin. Here are some pretty little tanks perfect for pairing with an oversized cardigan:
//
This post is sponsored by Old Navy.
Check out Old Navy's latest fashion lineup in store or online at oldnavy.com.