Outfits
Your Casual Summer Uniform
posted on June 18, 2015 | by Amanda Holstein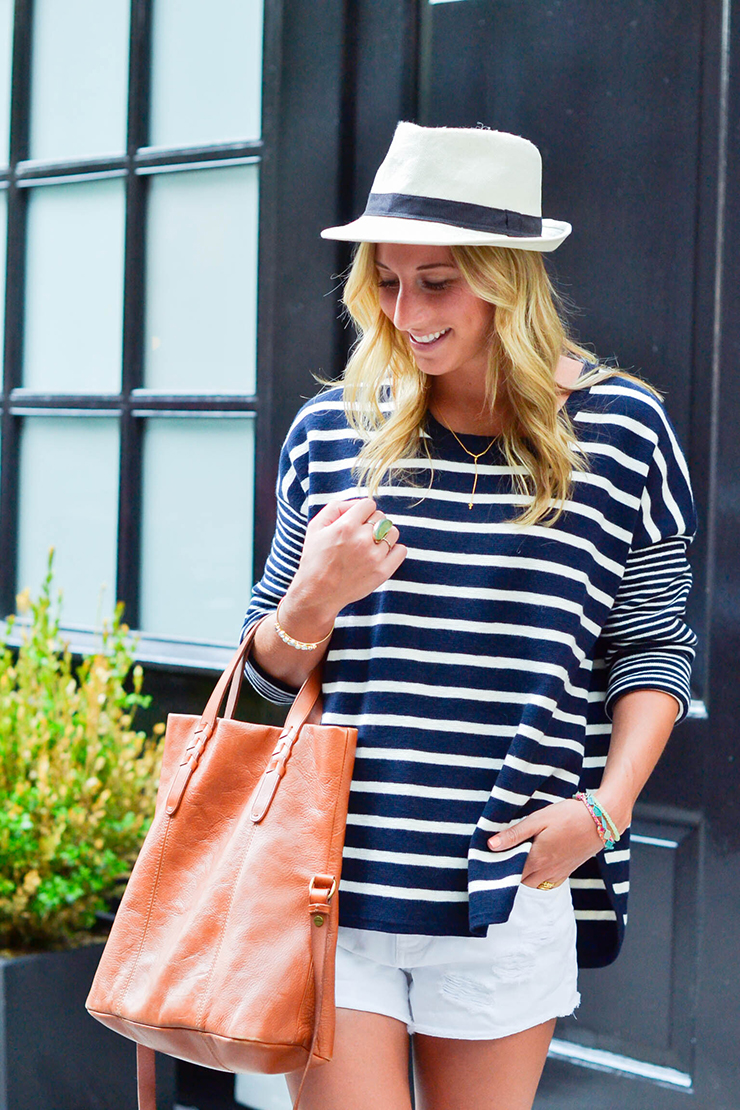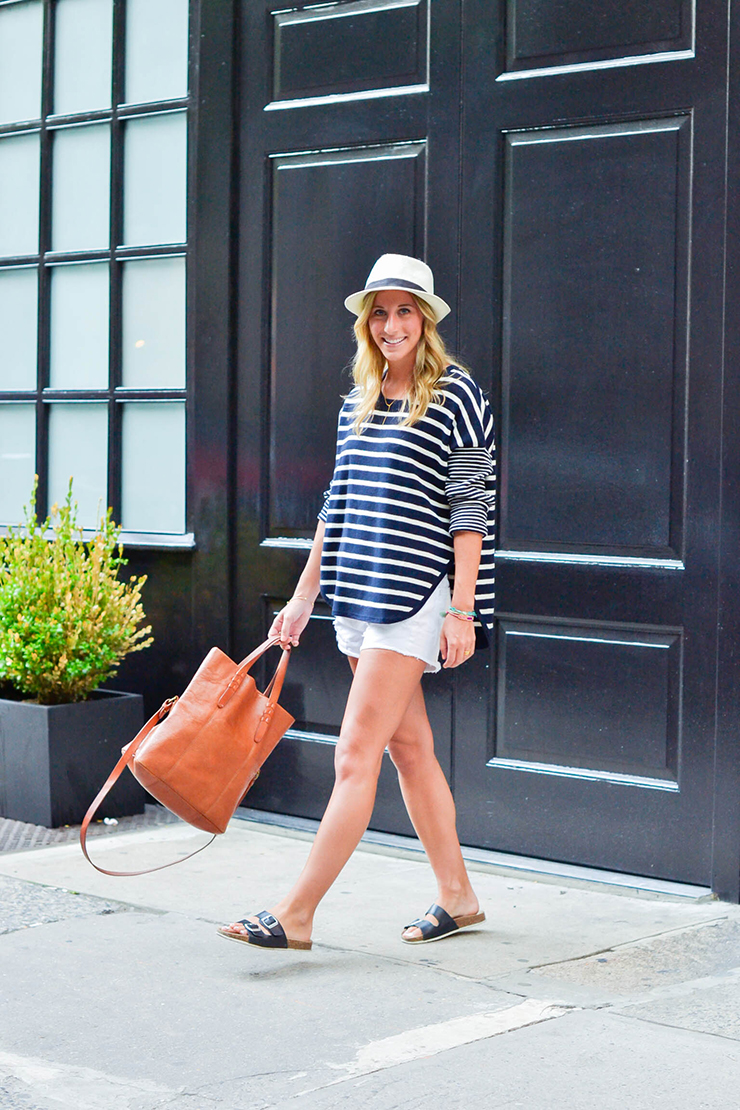 In uncomfortably humid weather, it can be difficult to just throw on an outfit and go. You'll be dripping with sweat if you go with your skinny jeans, so your only option is shorts. The problem with cutoff shorts is they can look super young and too casual at times. If you throw on a t-shirt and flip flops, you can feel like you're back in the fifth grade at summer camp. So how can you turn your cutoff shorts into a complete outfit? Try this.
Wear a shirt that dresses them up a bit. Try a printed blouse, a classic button-down, or a striped knit. With regular skinny jeans, these tops are the perfect fit, so use them to make your shorts look more polished. Instead of sliding on your old flip flops, swap them out for the latest trend: Birkenstocks! I know, I know, I bet some of you are hesitant. You can really go with any slides, but I love how these Steve Madden Birkenstocks give off that cool, edgy vibe. Top off the look with a fedora or Panama hat. It's a great way to make the outfit look more mature and polished.
P.S. If you're wondering what color my top is (navy or black), I honestly couldn't tell you. I swore it was black and white until I took these photos! Welp.
Madewell Top (on sale!)
DL 1961 Denim Shorts
Steve Madden Sandals
Madewell Bag (old – similar)
Urban Outfitters Hat (old – similar)
Shop The Post