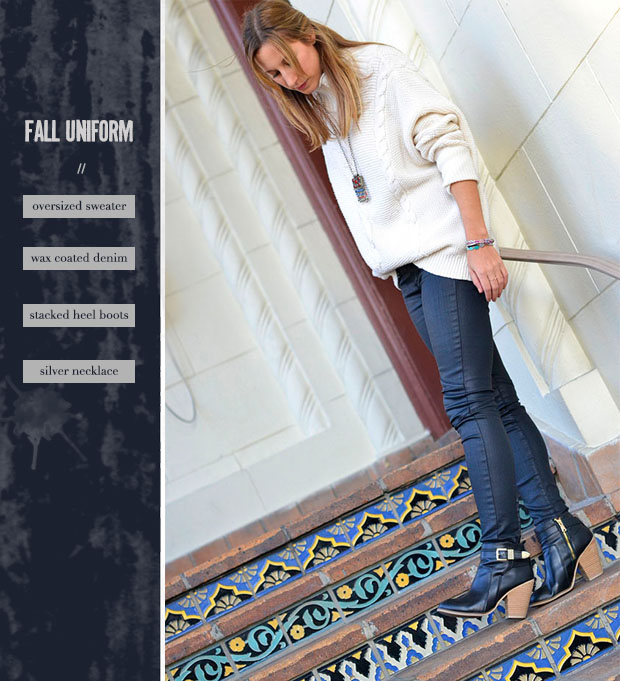 Start pulling out those chunky sweaters and sleek coats, ladies. Fall is officially here. And for some reason, even though I'm a total summer lover, I'm kind of excited for the chill in the air. Snuggling up in a blanket with hot chocolate sounds pretty appealing, as does wearing my fall wardrobe, of course. I am so inspired by all of the many fall outfit ideas swarming the web right now. Cable knit scarves, printed sweaters, (faux) leather pants…there are so many fun trends this season that I can't wait to try. The first look I was most excited to wear? This is what I call my fall uniform. A soft oversized sweater combined with edgy wax coated jeans and chunky silver jewelry – this is just the beginning!
What's your fall uniform?
Shop this look:
// Photos by Ashley. Thanks Ash!!