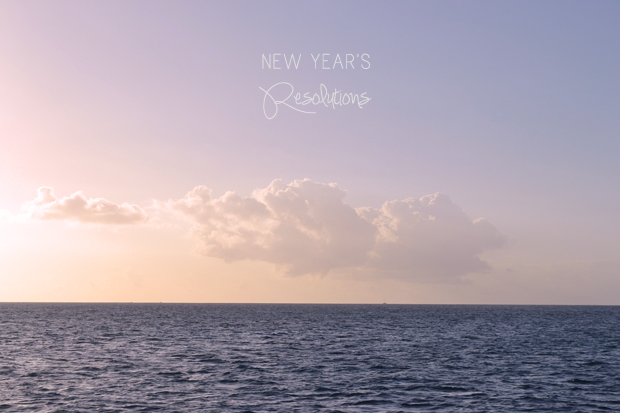 I'm normally not one to really make New Year's resolutions, mostly because I hate making promises I can't keep. But throughout 2012, certain things kept coming up that I wanted to (and tried every so often) to improve on, so why not start fresh and make those my resolutions for 2013? These may not be life altering or entirely original, but who says they have to be? Here's what I'm gonna work on this year. Drum roll please…
1. Drink More Water.
Carry a water bottle at all times. It'll increase your energy (and improve your skin!).
2. Allow yourself to feel what you're feeling.
As I like to say, it's okay to be not okay. If you're pissed off, let yourself be pissed off.
When you tell yourself you shouldn't be, it just makes you feel worse.
2. Get out more on weeknights.
You're only 24. You can afford to go to bed past 9:30pm.
What are your New Year's Resolutions??