Hair
How to Make Every Day a Good Hair Day
posted on March 13, 2013 | by Amanda Holstein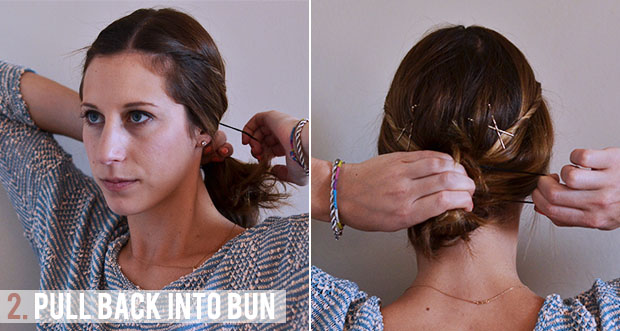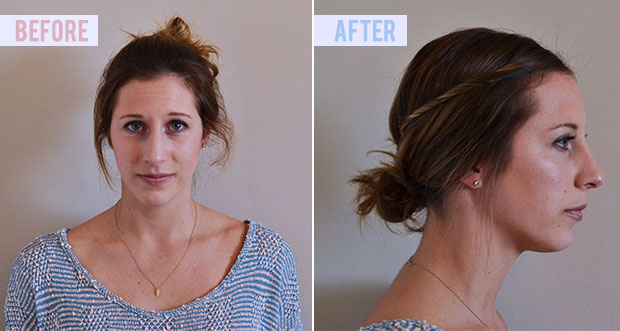 Oh the dreaded bad hair day. Whether it's bed head, hangover hair, or just stubborn cowlicks, my theory is that there's always a solution to a bad hair day. You just need to learn what works for your hair and have a few simple and quick hairstyles you can rely on for those days when your mane just doesn't want to behave. Below are 3 super easy looks that take less than 5 minutes each, perfect for turning bad hair days into good hair days.
The Trick:
My secret to a bad hair day, which I can't believe I'm revealing to you all (you're just that special), is to simply straighten the pieces around your face. Smoothing out the hair around your face gives makes any hairstyle look more refined and gives the illusion that you're put together, even if you took about 30 seconds to get ready. Make sure you straighten all those little kinks and baby hairs in preparation for a few easy 5 min hairdos I'm about to show you below.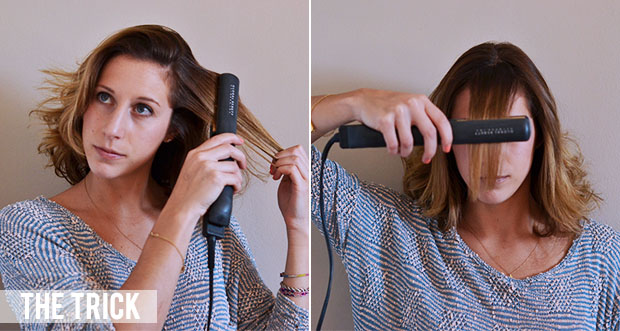 OPTION #1:
Step 1: The Messy Bun
For our first look, you'll have to master the messy bun. We all have our own way of doing it, but I've found this way to be pretty effective. Start by pulling your hair half way through a pony tail holder. Then twist the extra hair up around the bun before finishing off and securing the rubberband. Pull the bun out to give it a little extra volume, and voilà!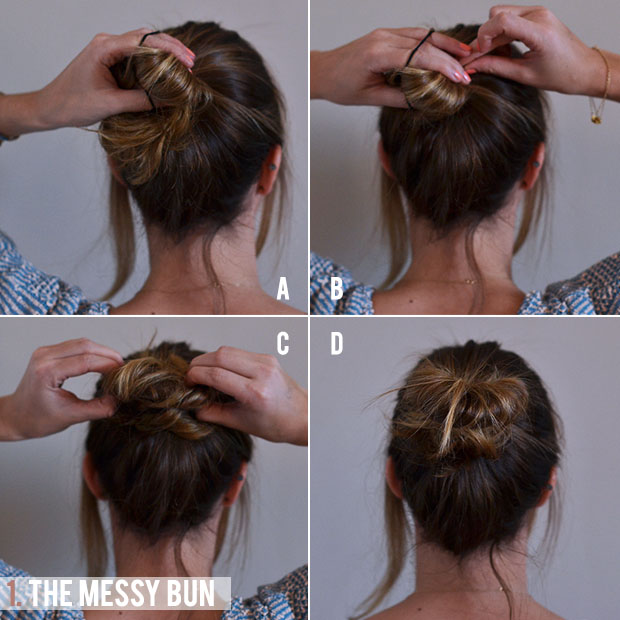 Step 2: Leave a few pieces out of your messy bun and loosely braid them.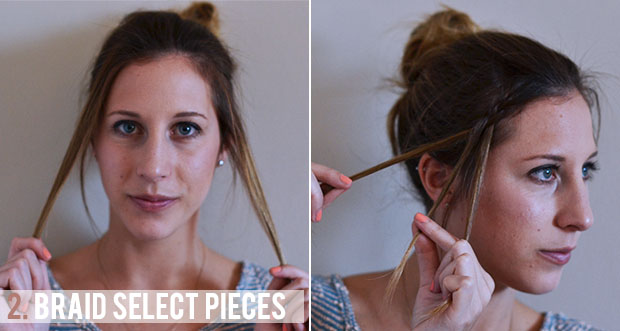 Step 3: Pin the braids loosely into the bun and you're done!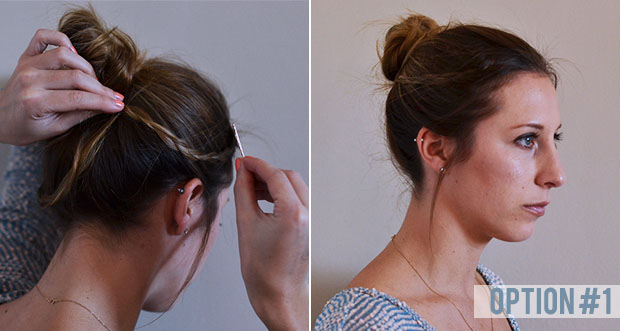 OPTION #2:
Step 1: With your hair parted naturally, twist all of your hair into a low, tight bun.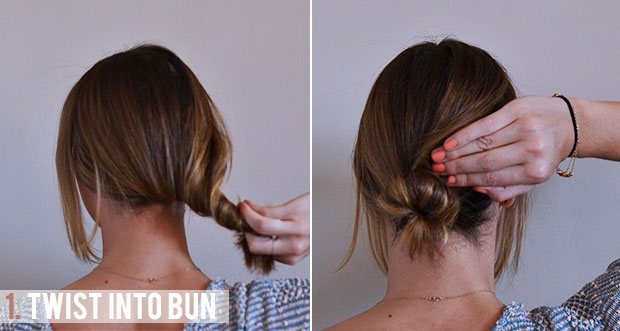 Step 2: Secure the bun first with a ponytail holder and then with bobby pins for extra hold.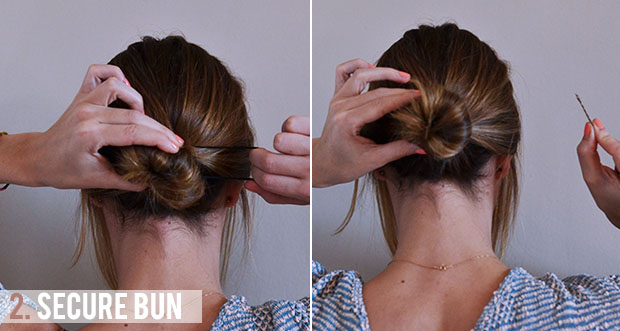 Step 3: Loosely pin the hair in front off to the sides. Keep it loose to create a swept back look.
OPTION #3:
Step 1: One of my favorite 5 min hairstyles, start this look by twisting two pieces of hair, one on either side of your head, back and secure with bobby pins.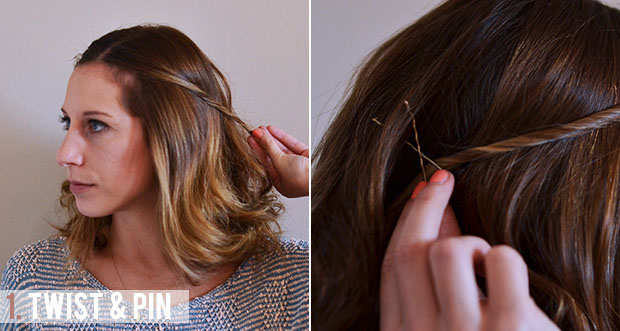 Step 2: Pull the rest of the hair back into a messy bun, using the step-by-step messy bun guide above.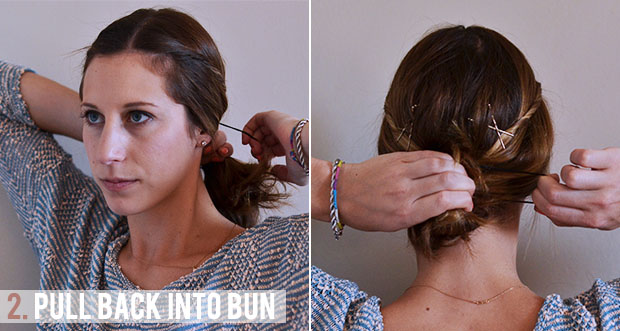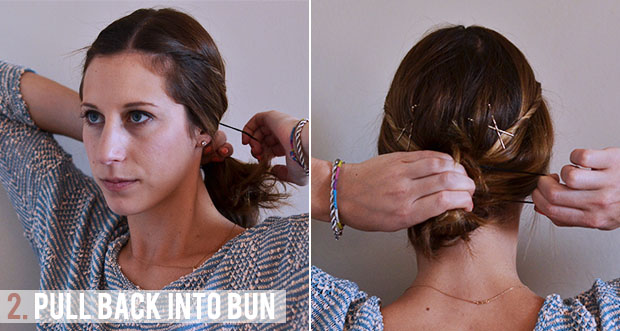 Pull a few pieces out just above your ears and you're done! I love the bohemian vibe of this look.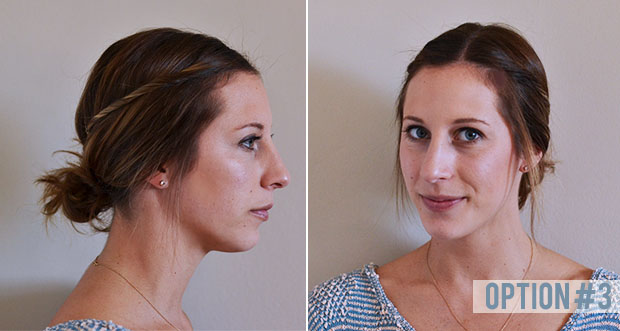 What are some of your go-t0 hairstyles on bad hair days?