Styling Advice
3 Ways to Layer Necklaces
posted on June 6, 2016 | by Amanda Holstein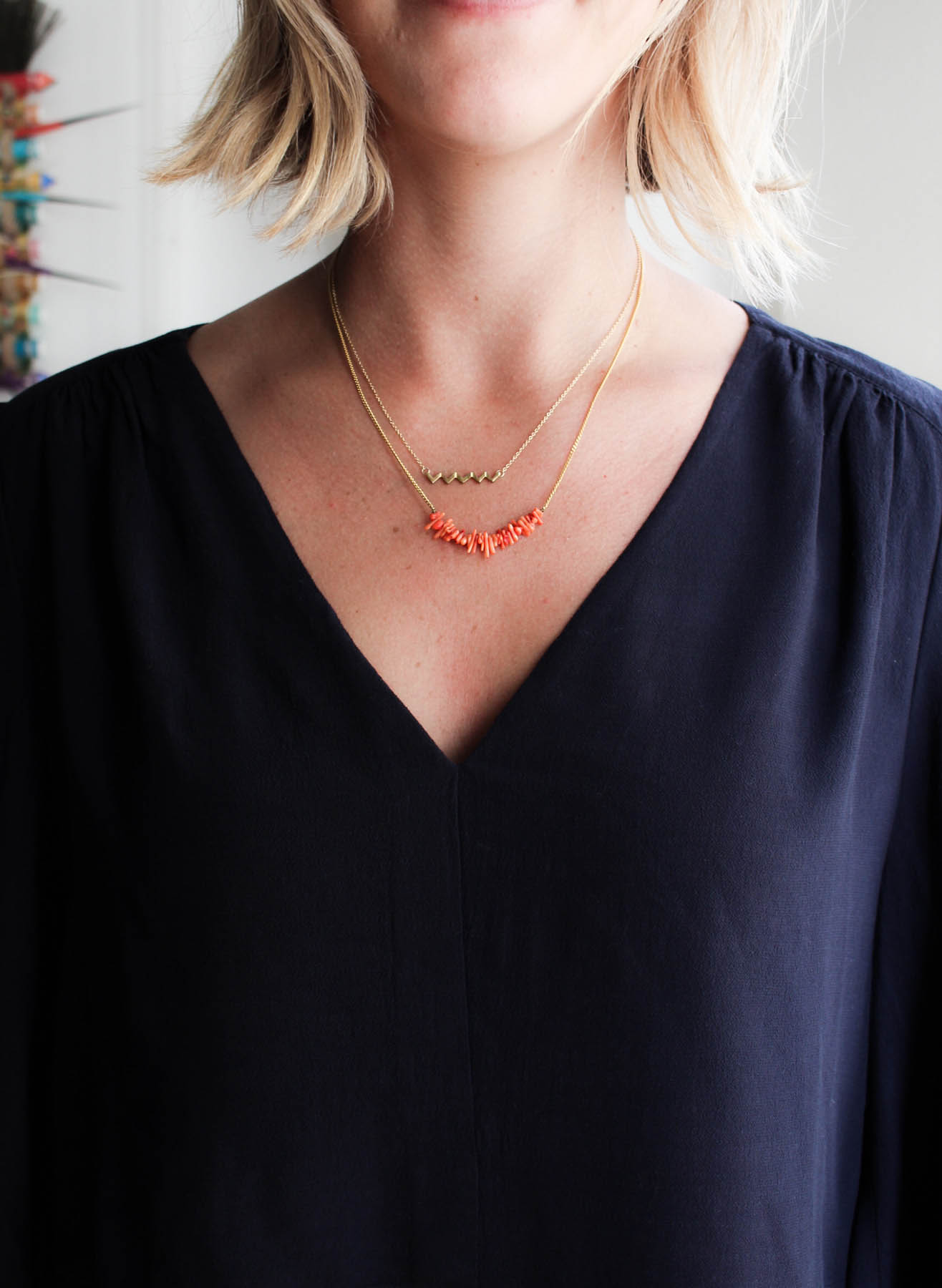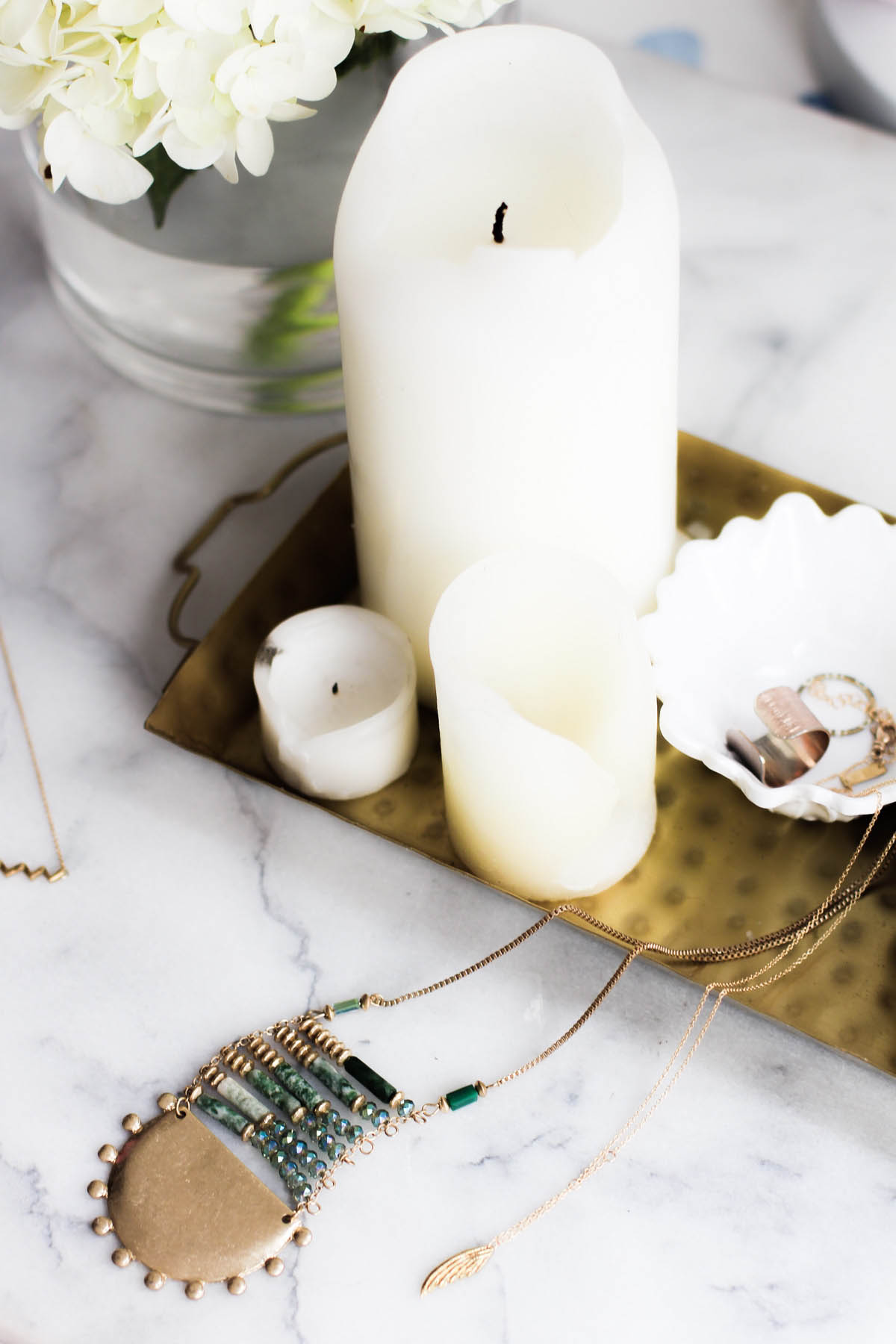 Since my style is on the simpler side, necklaces are often my go-to for making an outfit look more complete. Every morning, I typically throw on jeans and a t-shirt or blouse, and the outfit often seems a bit dull until I add a necklace (or two). So today I wanted to show you three different ways to layer necklaces, so that when your outfit feels like it's missing something, just try one of these looks!
Two Short Necklaces
This is an easy look you can wear just about everyday. Take two of your short, dainty necklaces and pair them together. You can choose two gold ones, or add some color with one like I did here. Personally, I like when one is just a little longer than the other, but the look still works if they're the same length — I would just make sure they are both on the delicate side so the look doesn't get to clunky. (Zig Zag Necklace from Colby June, Coral Necklace from a trip to Barcelona — similar here).
One Long Necklace & One Short Necklace
This is probably the look I wear most often. Pair one of your everyday, delicate necklaces with a long pendant or beaded necklace. This Colby June feather pendant is a staple of mine, so I decided to wear it with a long, bohemian necklace for a more interesting look. The combo is perfect for my white blouse & jeans uniform! (Feather Necklace from Colby June, Beaded Pendant from Mimi & Red – similar here).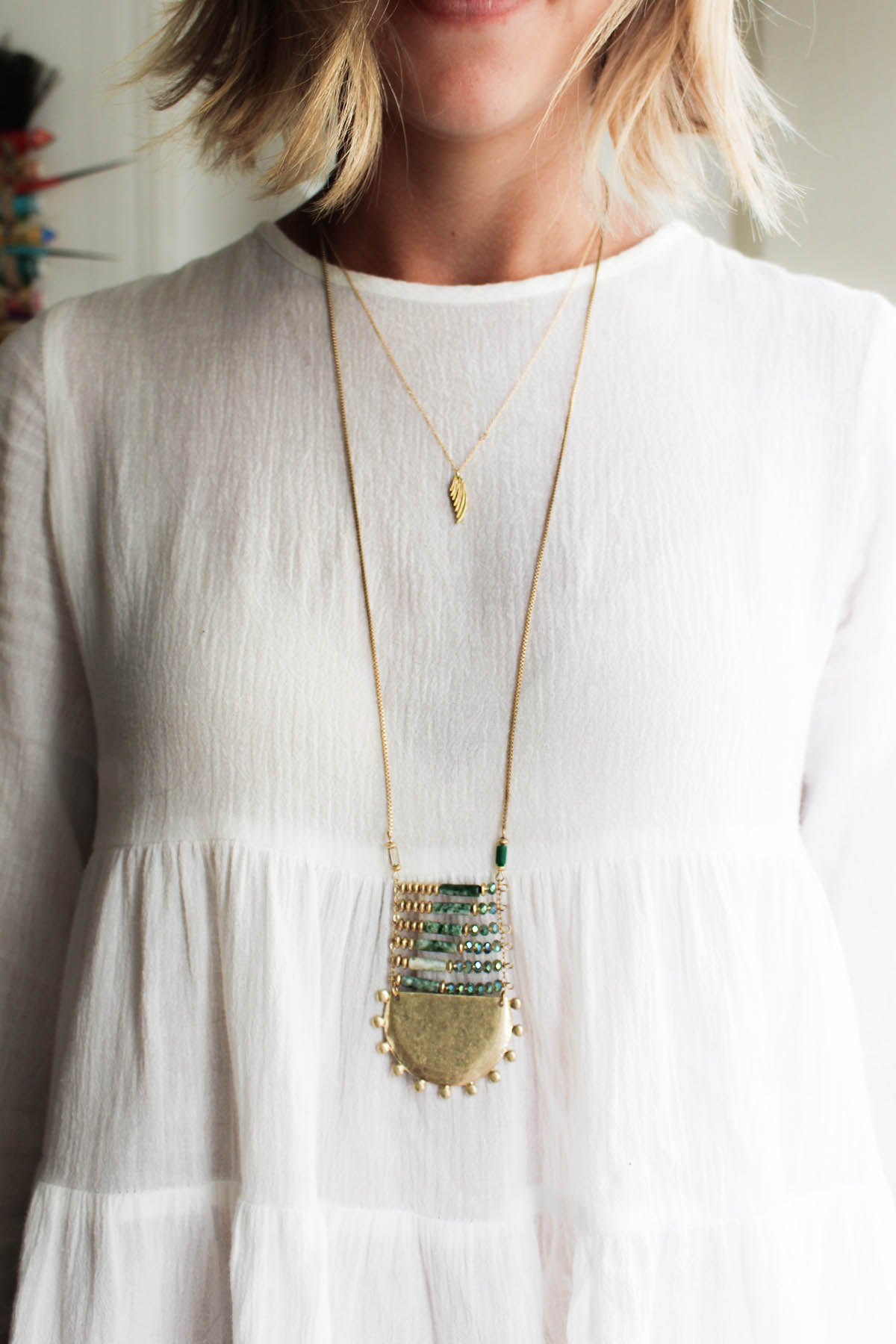 Two Long Pendant Necklaces
For an edgier look, try layering two long pendant necklaces together. Again, I prefer when one is just a tad longer than the other. I personally like to stick to one metal so here I stuck with silver chains. I love how the combo of this unique fish scale necklace and the white horn pendant create an edgier vibe. (Fish Scale Necklace from Colby June, Horn Necklace was a DIY — similar here & here).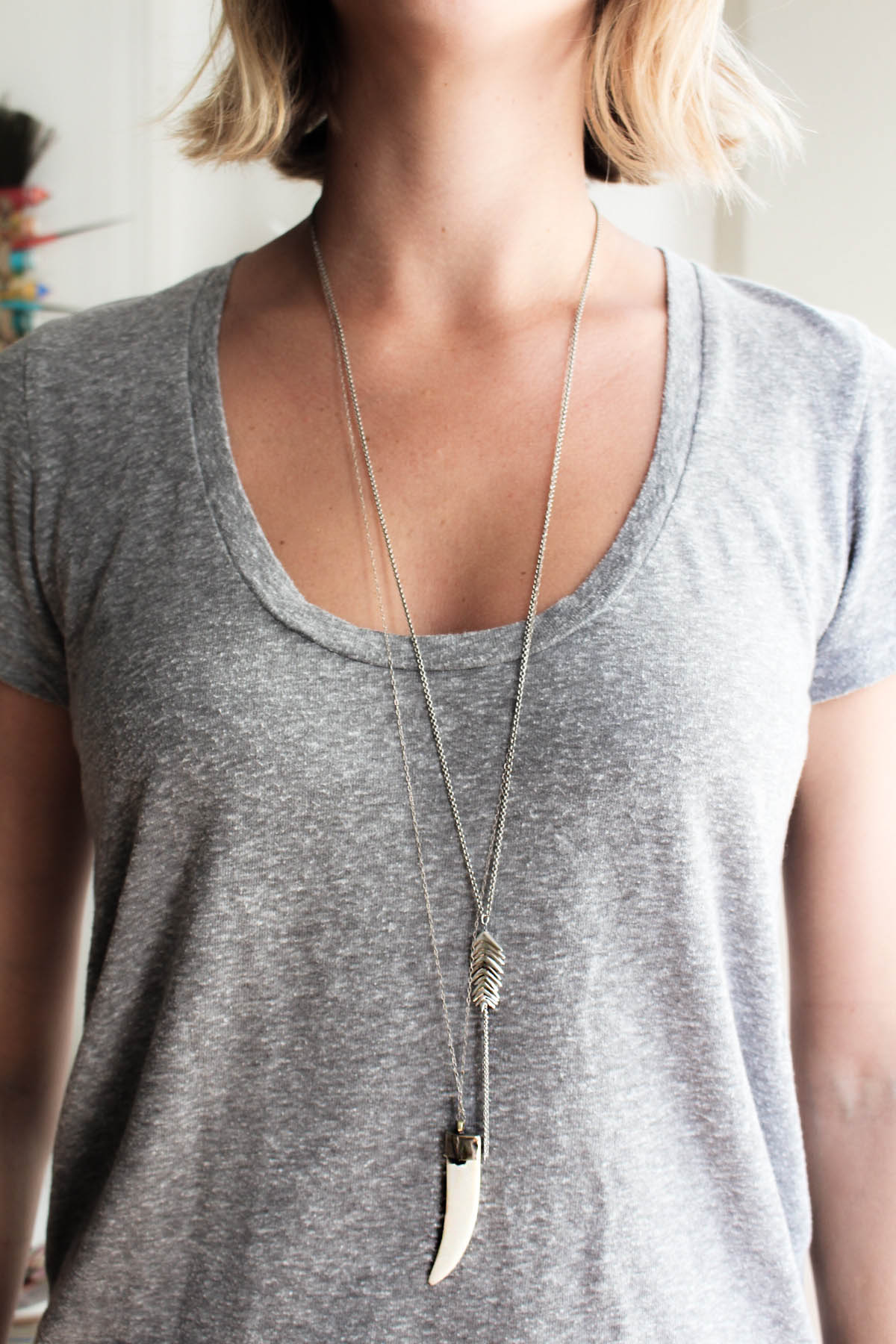 Which is your favorite?