Editor's Picks
3 Ways to Style Floral Jeans
posted on February 22, 2013 | by Amanda Holstein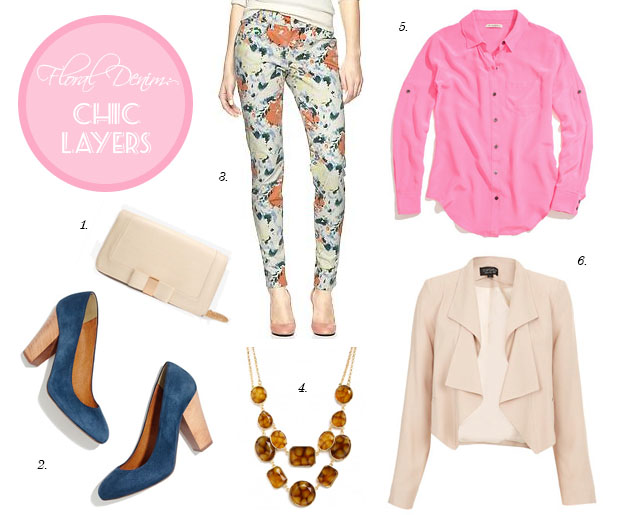 We're soooo close! Spring is just weeks away and I couldn't be more excited. I can't wait to break out my floral denim, 60s inspired wedges, and bright blouses. What I keep dreaming about is all the different ways to style floral jeans for spring, particularly these adorable Gap skimmer jeans. They have a few other printed jeans I'm loving right now too. And remember those Gap Slim Lived-in Khaki's my guy rocked 5 different ways last week? Well Gap is hosting an in-store trial offer event from February 21 – 27 where you can try the new slim khaki or slim canvas jean and get $20 off. So while you're there to snag their cute printed skimmers, you can also bring along your man so he can take advantage of this sweet deal.
One question I receive pretty often is how to style floral jeans. While they can certainly be a little intimidating, if you just think of them like any floral print top, it can make them a bit easier to style. First start with a simple and classic look. Choose a top in a solid color or neutral that easily goes with the colors in the print. Choose neutral accessories like a tan sandal and brown leather bag.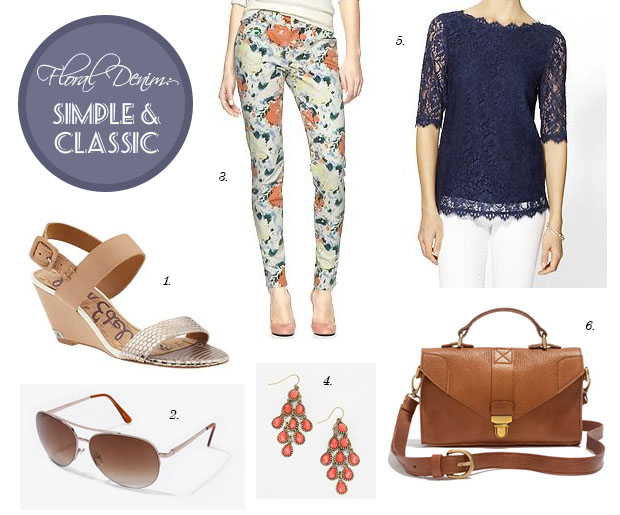 Next try adding another print to the mix – a simple one like stripes or polka dots. As long as you stick with the same color palette as the pants, your top will be sure to match. Keep the accessories simple since the look is already pretty busy.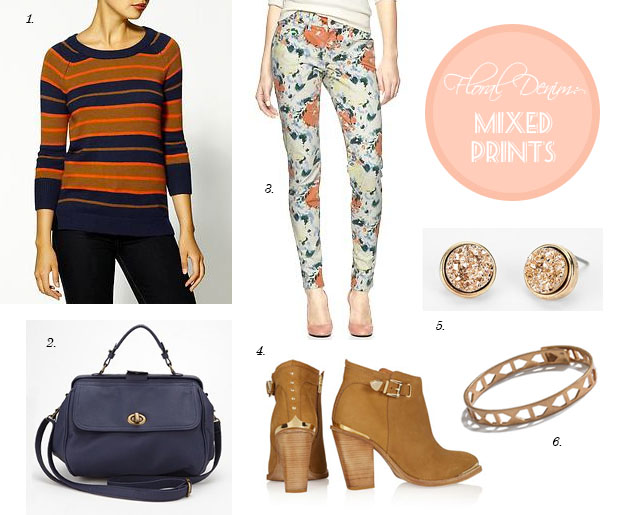 Venture outside the color palette of the jeans with a pop of color that still goes well with the print, but adds something a little unexpected. Layer on a cute jacket and pumps for a more dressed up vibe.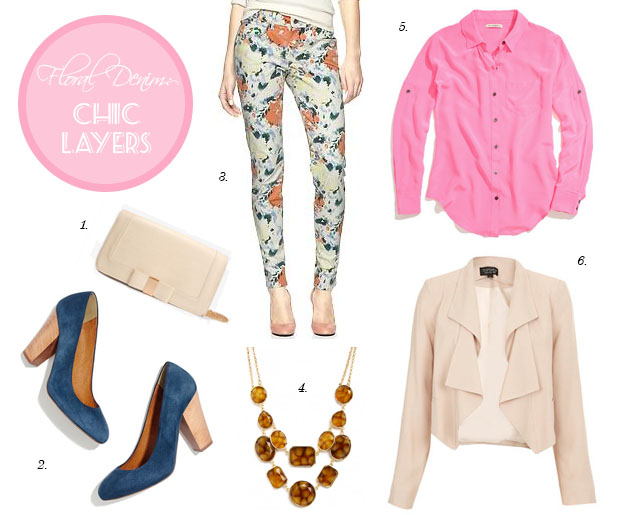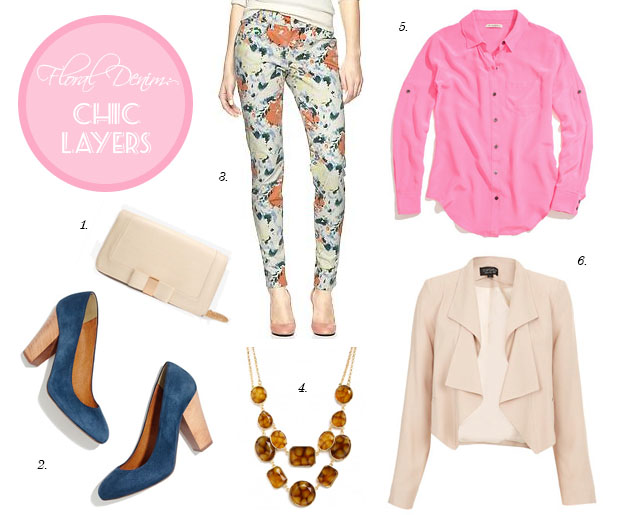 //
This post is brought to you by Gap.