Makeup
Liquid or Powder Foundation?
posted on February 25, 2013 | by Amanda Holstein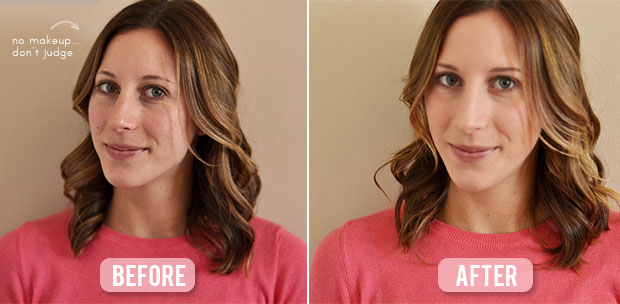 It took me years to finally accept the fact that I needed to wear foundation. I was always too afraid of getting that caked on look that some foundations used to create that I avoided it at all costs. I've always had very sensitive skin so putting anything new on my face was a struggle. Once bareMinerals came around, I got more comfortable wearing foundation, but still didn't know exactly how to wear it or which was better, liquid or powder foundation.
Then I learned about Prescriptives, an amazing makeup brand that creates custom foundation for your personal needs and offers one-on-one consultations with their beauty experts via video chat. I love any company that really personalizes their experience and makes it easy and convenient for you. I had a great conversation with my beauty expert at Prescriptives and really got the low-down on how to properly wear foundation.
So the answer to the liquid vs. powder dilemma? Both. Here's how:
Step 1: Liquid Foundation
Use your custom liquid foundation first to even out your skin and create a natural layer of coverage. Apply it with a foundation brush so you can alter your coverage on different areas of your skin, depending where you need it most. Make sure to brush in downward strokes to prevent any of those tiny little hairs on your skin from showing.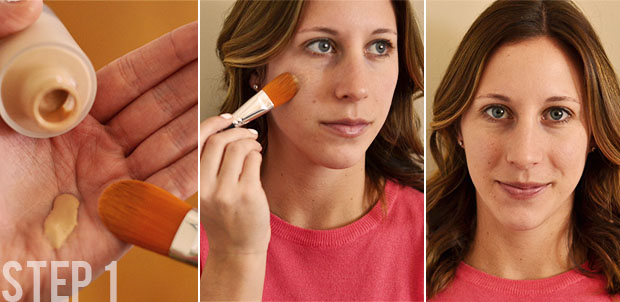 Step 2: Concealer
The reason concealer comes after the liquid foundation rather than before is because applying liquid foundation after can smudge or remove any concealer you already applied. Plus, you might as well let the foundation do most of the coverage because you may not need to use as much concealer once the foundation is already on. I always put concealer under my eyes and then on any other spots the foundation missed.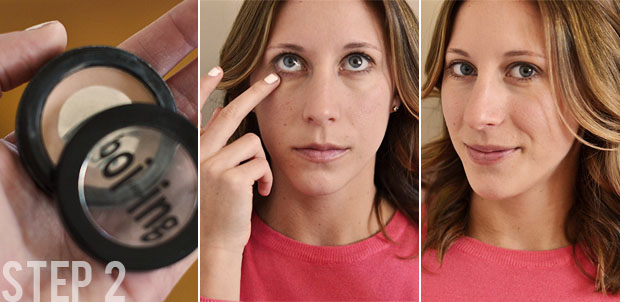 Step 3: Powder Foundation
Finally, apply powder to set the liquid foundation and really make the look last all day. I absolutely LOVE my bareMinerals Ready Foundation. You just need the tiniest bit and it creates such a smooth, natural finish. I never got compliments on my skin until I started using this product. This brush is also a life-saver. It has the softest bristles and allows you to apply the makeup evenly for a really natural look.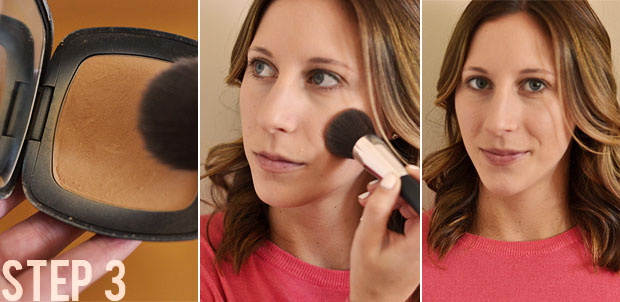 Add just a touch of blush and/or bronzer, and you've got your everyday look.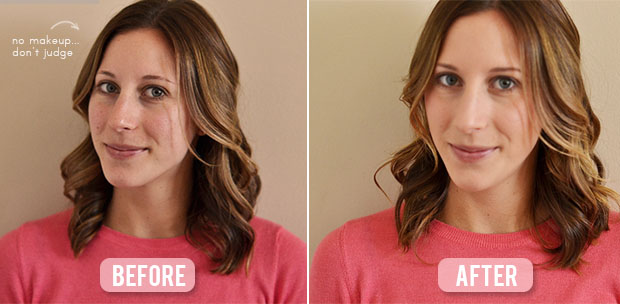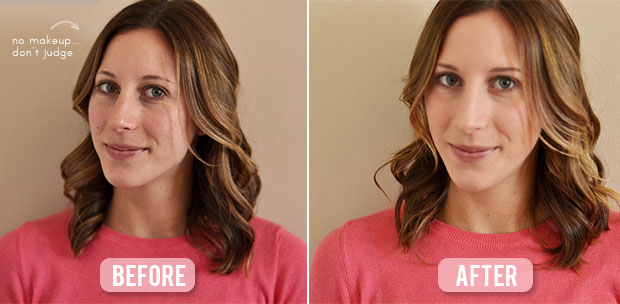 When it comes to liquid or powder foundation,
do you prefer one over the other or do you use both?