Fitness
3 Ways To Work Out In An Expensive City on a Budget
posted on October 17, 2018 | by Becky Bush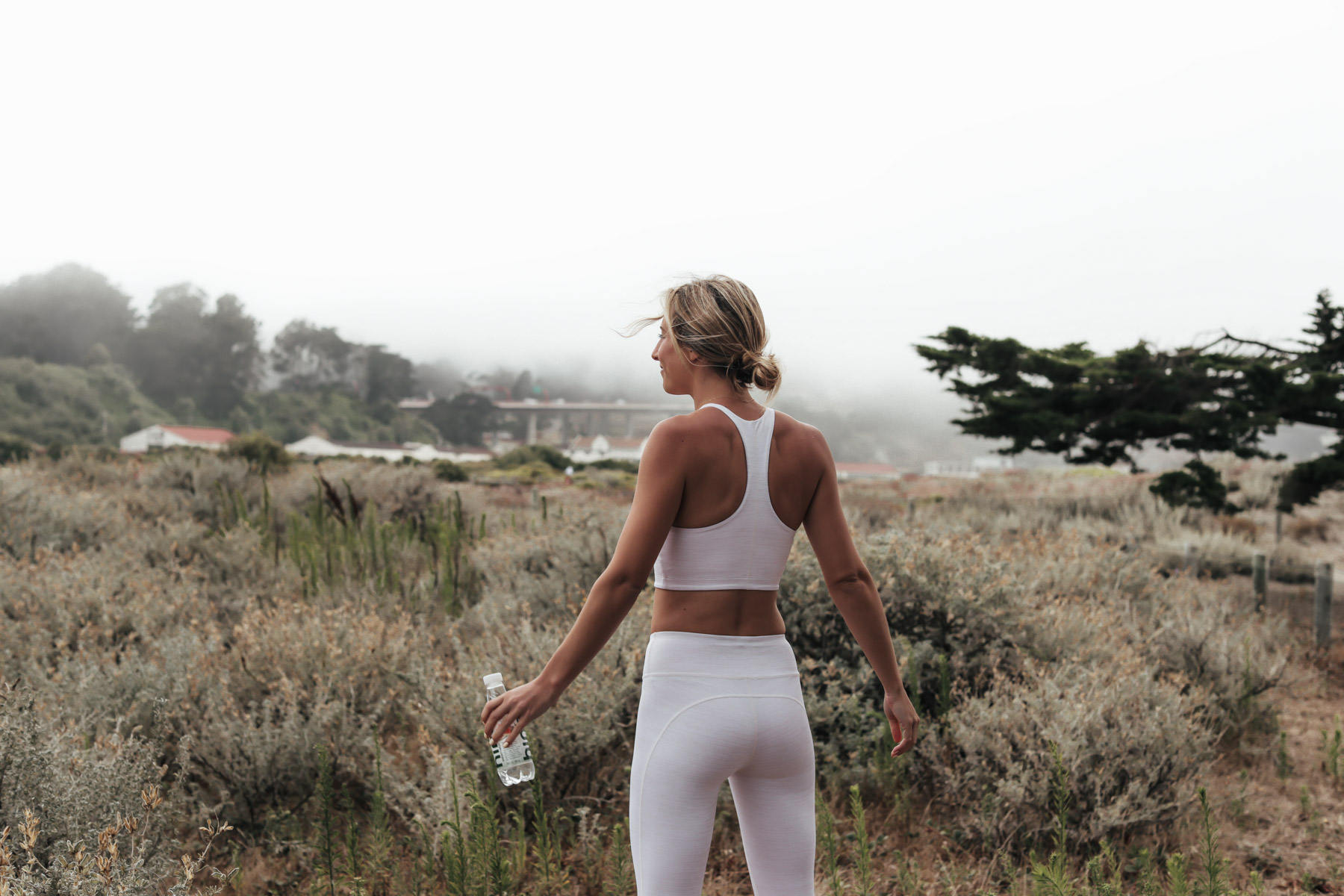 Living in San Francisco, I am constantly struggling with finding a balance between 'living my life' and 'saving money'. After the stress of a long week, one of the only things that makes me feel better is a hard workout. Yet, the 'trendy' workout classes (that I admittedly love) are not cheap.
As much as I love the dark room, club style workouts – I also know that the $35+ a class isn't sustainable, especially with San Francisco being as expensive as it is. Heck, I have to pay $20 to get a cocktail half the time!
Because exercise is such a vital part of my routine (*raises hand* stressed out millennial, party of one), I realized that there is a more affordable way to work out in this expensive city of mine. After some trial and error, I discovered three amazing ways to get a great sweat without breaking the bank and I've listed all my tricks below!
Here are three ways to get an amazing workout in an expensive city – without breaking the bank:
Get Outside
I've never been one of those people who can just go on a five mile run alone and actually have my mind slow down. That combined with the fact that I'm actually an awful runner has always deterred me from working out outside (Amanda actually shared some amazing running tips, here that have been helping me get the hang of things)!
What if you could go on runs with a group of like-minded people? Did you know that some fitness stores hold their own group runs? Usually one night a week, someone from the store will come and hold a 3-5 mile run around the city. I've been to a couple and was SO impressed with how friendly everyone was.
If running isn't your thing but you are looking for a great work out, most cities have amazing urban hikes. Personally, I love to plug in a podcast and search for a few great views for my newest IG photo!
Tone In Your Home
Toning is such an important thing to add to your routine to build up muscle. Being strong physically always helps me be stronger mentally! The best part? You can absolutely tone in your house, with just a few materials!
Usually, I roll out my yoga mat, use some free weights and loop resistance bands for a great sweat. I like this combination because I'm able to work out two parts of my body at once. For example, if I'm doing squats – I'll wear loop resistance bands around my legs and use free weights in my hands for a more full body workout!
It's so much fun to put on my favorite song (or if I'm feeling really crazy – Netflix!) and still get toned. I love being able to control how long I'm doing the work out as well! If you're struggling with what moves to do – turn to the internet. There's so many ideas on Pinterest or even YouTube to help you start brainstorming some fun toning workouts.
Find a Digital Trainer
When I first started working out at home, I felt completely lost in what was the most effective exercises to be doing! I turned to YouTube, Pinterest and apps to find some at-home workouts. There is so much fitspiration (see what I did) out there! When I've found a move or online trainer I love, I just add it to a little note in my phone so I can put it together with the rest of my routine.
I also know so many women that swear by some of the more popular apps, like Kayla Itsines! There's almost always an inexpensive way to get a hold of some of those workouts – with Kayla, you can download a PDF of all her workouts for under $50!
I love that there are ways to work out without completely breaking the bank, especially in an expensive city like San Francisco! Most importantly, exercising is one of the best ways you can take care of your mental health. If you're anything like me, it's the best thing to help with when I'm stressed!
How do you work out without breaking the bank?