Career Advice
7 Ways to Make an Impression at a New Job
posted on November 12, 2014 | by Amanda Holstein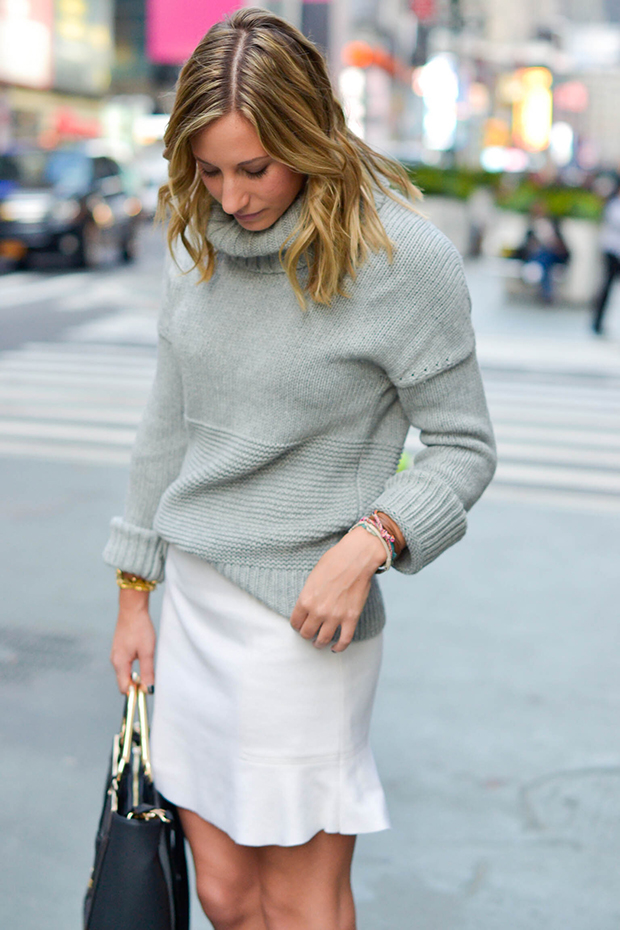 After months of networking, filling out job applications, writing cover letters, and nailing interview after interview, you've finally done it. You got that job. Congrats!! Now what? Now you have to keep all those promises you made in your interviews and prove you're the right fit (which you are, of course!). To ensure you're well-equipped to create a lasting impression at a new job and make the most of this exciting opportunity, I've come up with seven helpful bits of advice below.
1. Dress to Impress
As a fashion blogger, of course I understand the impact an outfit can make, especially when it comes to first impressions. My advice for dressing for a new job is to look professional, yet still stand out. Even if you're starting at a casual, creative environment, it's always better to overdress (at least in the beginning). You want to show that you're serious about the opportunity. At the same time, I strongly encourage the expression of personal style. You don't want to seem boring or stuffy, and you want your personality to shine through. The way to accomplish these two tasks is by keeping your silhouettes polished and professional, and having a little fun with texture, color, prints, and/or accessories. My look below is great for that first day at a new job.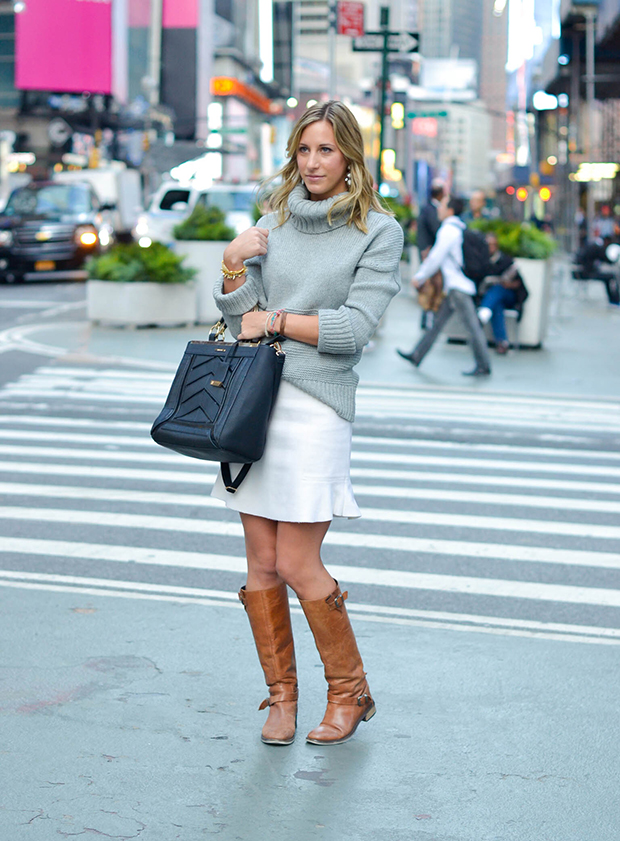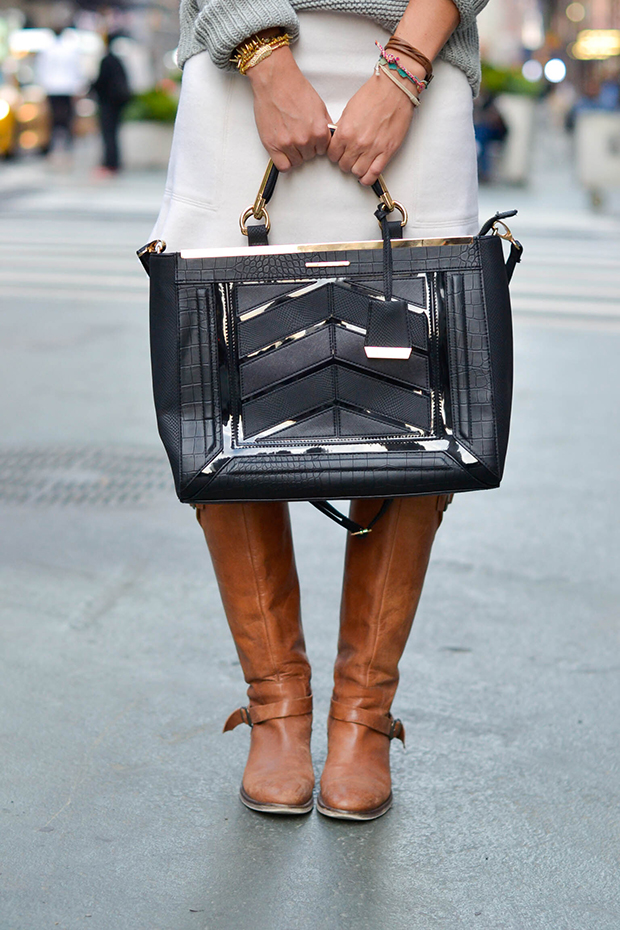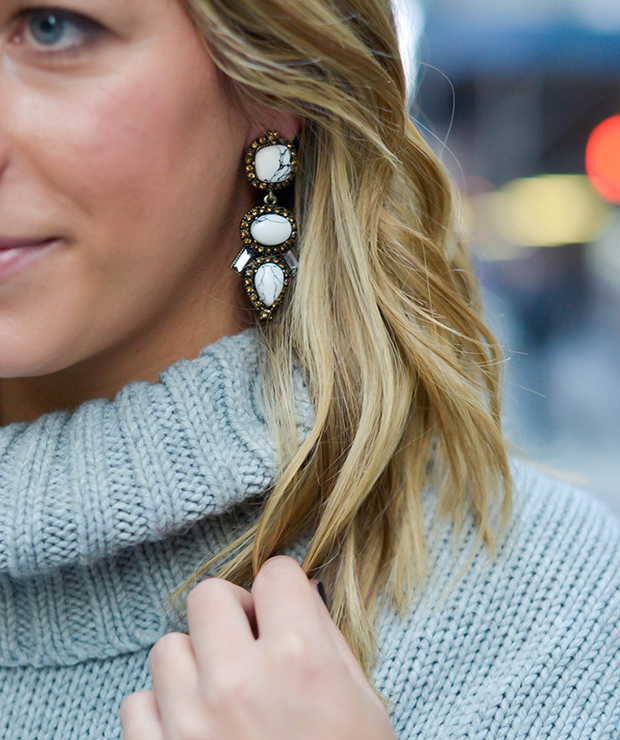 J.Crew Sweater | Madewell Skirt | River Island Purse | Frye Boots | BaubleBar Earrings
2. Ask Questions
A lot of people find it intimidating to ask questions because they don't want to sound stupid or not in-the-know. But the only way to learn and catch up to your coworkers is to inquire. Remember that you're new, you have every excuse not to know certain things in this new arena, so don't be afraid to ask!
3. Do Your Research
While you should certainly ask questions, you should also use your free time to learn as much as you can about your role, your team, the company, and the industry. Keeping up to speed with the latest industry news and doing your research on the company's past are all great ways to stay in-the-know as much as possible. You'll not only show that you're a hard worker, but you'll be able to contribute something unique.
4. Volunteer to Help
As the new kid on the block, you should be offering to help wherever you can. It can be tough to really find your role in those first few weeks (or months) at a new job, so instead of sitting back and watching, get in the trenches and help as much as you're capable. Trust me, your can-do attitude won't go unnoticed!
5. Be Social
While walking into a new office can be reminiscent of those days as the new kid in school, you're going to have to put your big boy pants on and introduce yourself. Whether you're getting coffee in the kitchen or entering a new conference room, let people know you're new and who are you are. Not only will this encourage your coworkers to come to you for work related things, but it will also give you a leg up in getting the lay of the land. So be sure to ask everyone about their background and role as well. And being social doesn't just apply to in the workplace, but when asked to go to happy hour, definitely say yes!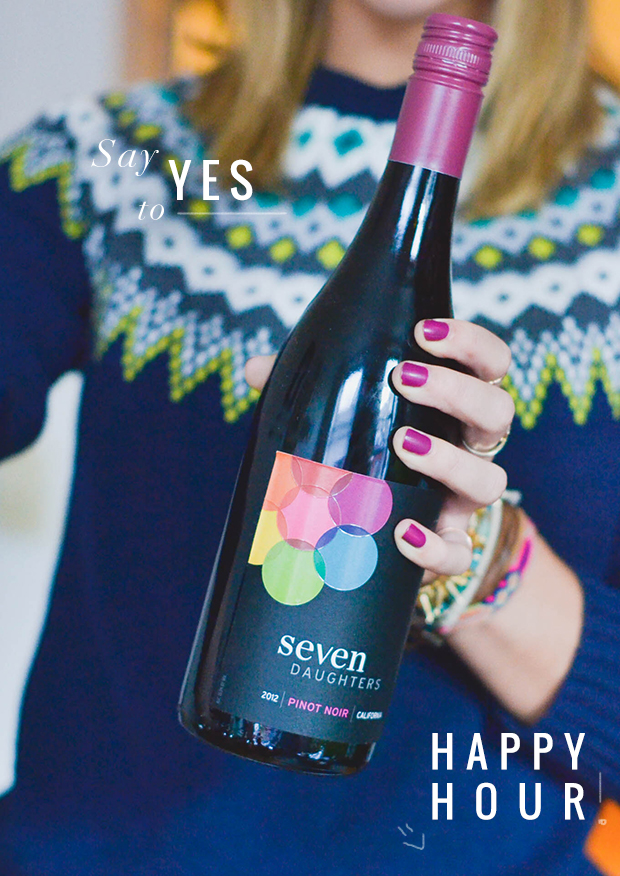 6. Have a positive attitude
Debbie Downer is not a good look, especially at the office. While things can get stressful and coworkers can get catty, do your best to be the one who constantly maintains a positive attitude. You'll certainly be remembered as someone people want to be around and may even be that reliable problem-solver in sticky situations. Stay upbeat and you're sure to go far.
7. Be Confident
Starting a new gig can often shake your confidence. With new information to absorb and processes to learn, it's not uncommon to feel overwhelmed. But remember that you were chosen out of however many people because they see something in you. Remind yourself that you are fully capable of not only doing this job, but killing it! No one else is going to root you on but yourself, so be your own cheerleader and that confidence will surely show.
//
Thank you to Seven Daughters Wine for sponsoring this post!
Check out their Savvy Seven for more advice!
Shop The Post