Decor & Styling
Apartment Refresh: Rearrange Your Living Room
posted on February 18, 2014 | by Amanda Holstein
When I was in college, I literally used to rearrange my room every semester. In a small dorm room, there weren't many options when it came to decor, so moving the furniture around was how I made the best of the situation. Now that I can decorate my own apartment, I still find myself wanting a little refresh now and then. Rearranging your furniture can give you a new perspective, inspire creativity, and make you feel like you're in a brand new home.
I live by myself in a pretty small, but perfectly sized for me, apartment in San Francisco. It has lots of that San Francisco charm, including a bay window and tons of architectural mysteries alluding to changes they must have made over the 50+ years the building has been around (let's just say I have 2 phantom doors in my apartment leading to no where). But that's what I love about my apartment – it's unique charm. Here is how I had my living room setup before and after the refresh: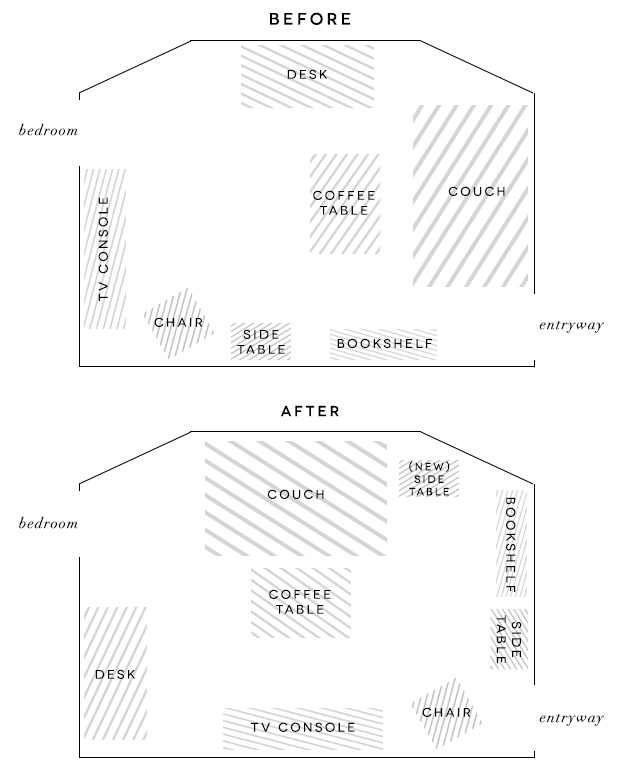 View from Entryway
Before: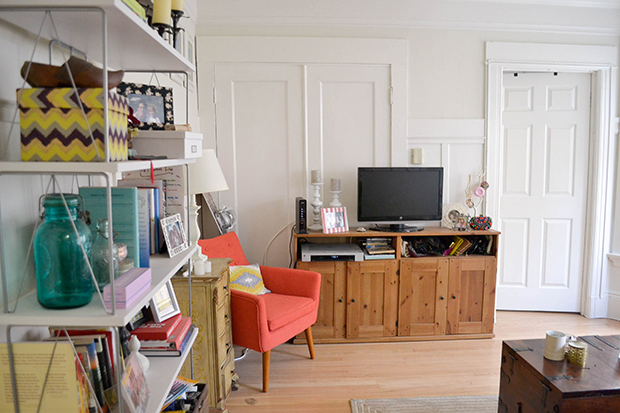 After:
Bay Window
Before: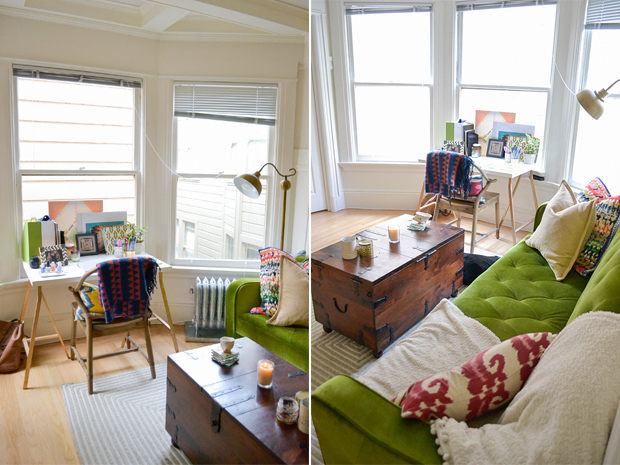 After: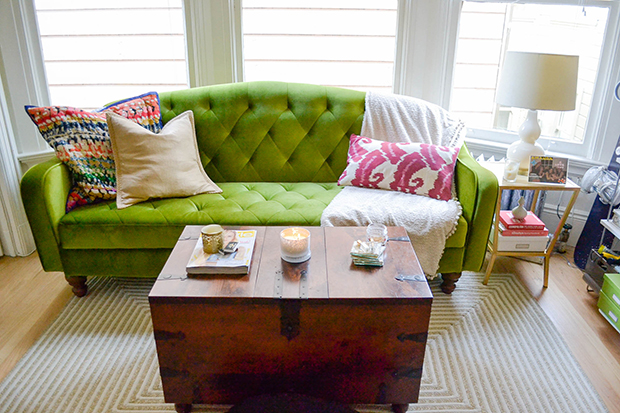 View from Bedroom:
Before: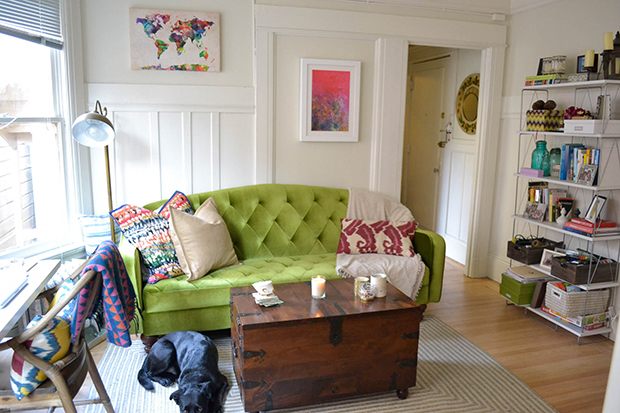 After: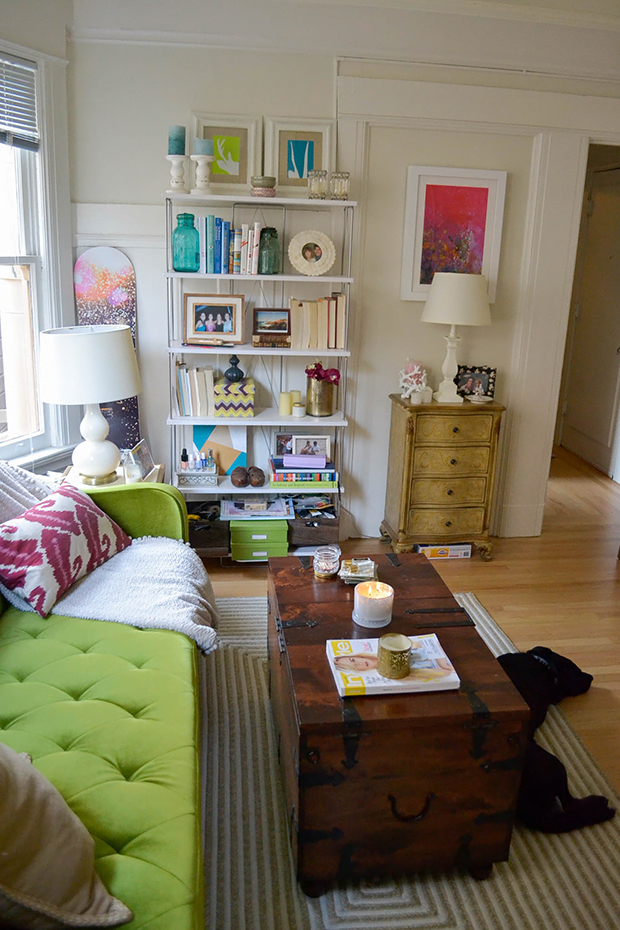 More details from the finished look!
 Thanks for your decor expertise, Ashley!