Ask Amanda
Ask Amanda: How to Get Out of a Wardrobe Rut
posted on August 5, 2016 | by Amanda Holstein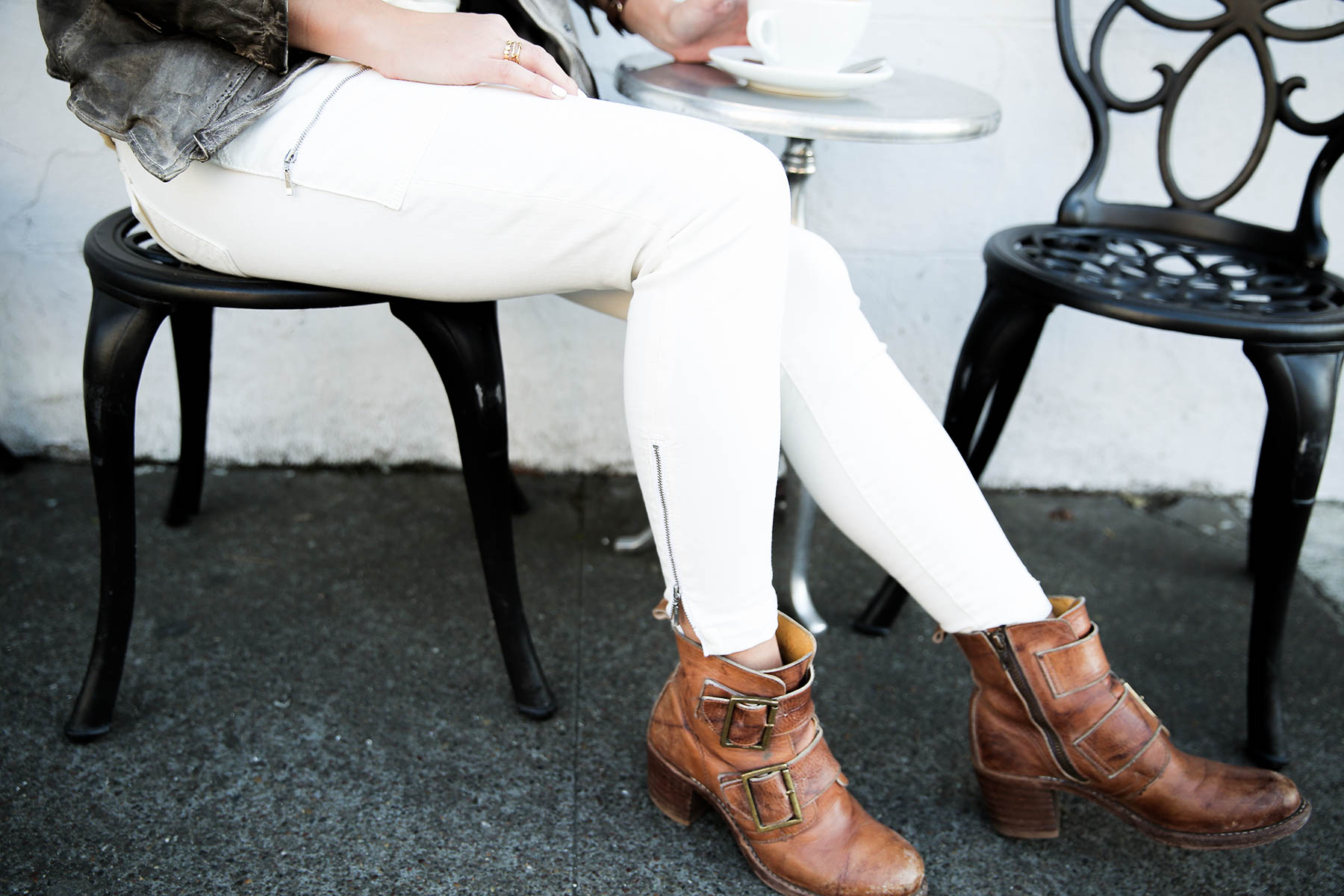 Question:
Hi there, Amanda!
So, I have a question that seems a little silly but I am so sure that so many of us fall into the same trap. I'm 24 and have been working for the last 3 years – I work in digital marketing, which is quite creative – but I find that my wardrobe has stagnated. I feel that, due to the fact that I sit at my desk for most of the day, I no longer experiment with styles/looks/interesting pieces, and I would really like to improve on my wardrobe! Any suggestions or advice?
Thanks so much!
Caroline
Answer:
Hi Caroline!
I can totally relate! I started out at a desk job in digital marketing and definitely went through a wardrobe rut. My guess is your go-to is skinny jeans, a blouse, and flats or ankle boots. Am I right? Well if it is, here are some ideas to mix it up:
1. Try new denim silhouettes
There are so many fun new denim silhouettes coming out right now, like flare denim, high-rise, cropped, raw hem, patched, etc. Try mixing new silhouettes into your wardrobe and you'll feel stylish very quickly ;).
2. Swap out your blue jeans for white
If I ever have an outfit on and it feels a bit boring to me, I'll swap out my blue denim for a pair of white jeans. It seriously changes the whole look and it's the simplest trick!
3. Tops with unique details/different silhouettes
Some fun trends for tops this season are bell-sleeved, lace-up, and peasant tops (with tassel strings). Even the classic t-shirt has been reinvented into a "swing" tee. Try swapping out your regular button-downs or t-shirts for new tops with these trends.
4. Try a new color
If you're ever in a rut, try a new color you never thought you'd wear. It will really help change up your daily outfits to have more color options, and you might find that you really like it!
5. Light Jackets
Light jackets like moto jackets, leather jackets, or utility jackets are also great for making an outfit look more stylish. If you tend to wear cardigans (like I do), swapping them out for a more structured jacket can make a huge difference.
Let me know if these help!
xo
Amanda