Ask Amanda
Dating & Relationships
Ask Amanda: I'm Afraid of How My Friends Will React to My Engagment
posted on December 11, 2015 | by Amanda Holstein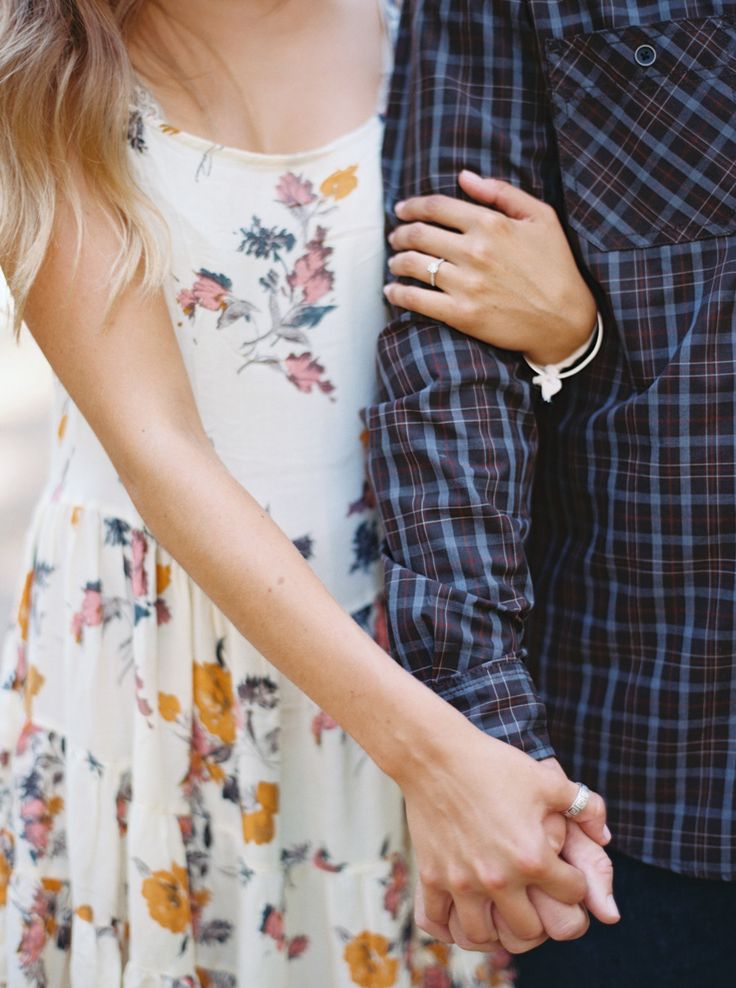 Question:
Hi Amanda!
My boyfriend and I have been together for 5 years. Months ago, we planned on moving in together this September and although he hasn't popped the question yet, he knows I want to be engaged before we make the big move. Everything is dandy!
However, I haven't really told my friends about the big news because I'm afraid of how they'll react. At 25, I'll be the first one of my friends to a) get engaged and b) move in with my boyfriend. One friend has been with her boyfriend for 7 years and is probably planning her wedding. Another friend was recently cheated on by her (now ex) boyfriend of 3 years and crying herself to sleep. The last friend is single and sees no rush to settle down. Deep down, I'm scared they're going to be jealous, but I also don't want to be so close-minded to think that everyone is just twiddling their thumbs, waiting around for a marriage proposal. I know they'll be happy for me, but I don't want it to bring up any insecurities. How should I tell them the upcoming good news? Or should I wait until we're engaged and pretend like moving in was an afterthought?
Thanks for the advice,
The Pre-Engaged Planner
Answer:
Hi there!
It's very sweet of you to care so much about your friends and how the news will affect them, but at the same time, it's important to remember that you can't control how others react or how others feel. Of course there are ways to celebrate your own good news without "shoving" it in others faces or parading it around, but in the end, they are going to react based on their own personalities, self-confidence, insecurities, life situations, etc. And as you know, if they are truly your friends, they will be happy for you!
Remember that everyone is on a different path and it doesn't make anyone better or worse for finding marriage sooner rather than later, or for being in a relationship vs. being single. Everyone's life path is different and that's okay. I think it's important to relay this sentiment when delivering your news (and, of course, to truly believe it yourself).
If you think certain friends are really going to have a hard time with this news, I would prepare yourself with something to say based on their reaction. Start off assuming they will be happy and that the news will not affect them. Tell them how they mean so much to you that you want to share this important life event with them. If you sense some insecurities coming through or some worry on their end, jump in and say you know they're going through a hard time right now, that you're there for them, and that you don't want this news to make them feel worse in any way. Bring up the fact that everyone is on a different path and there is no right or wrong way to do things. Getting married now is the right path for you, but it doesn't make it any better or worse than anyone else's situation.
One more thing — it is possible for your friends to be happy for you AND to feel a bit down about their own situation. One doesn't cancel the other out. All you can do is be supportive of your friends and let them know how much you care!
Good luck!
Amanda
NEED SOME ADVICE? CLICK THE "?" OVER TO THE LEFT TO SUBMIT!
DON'T WORRY, I WON'T PUBLISH ANYTHING WITHOUT YOUR PERMISSION…DUH.