Blogging
Career Advice
Blogging 101: How to Edit Photos for Instagram
posted on May 19, 2015 | by Amanda Holstein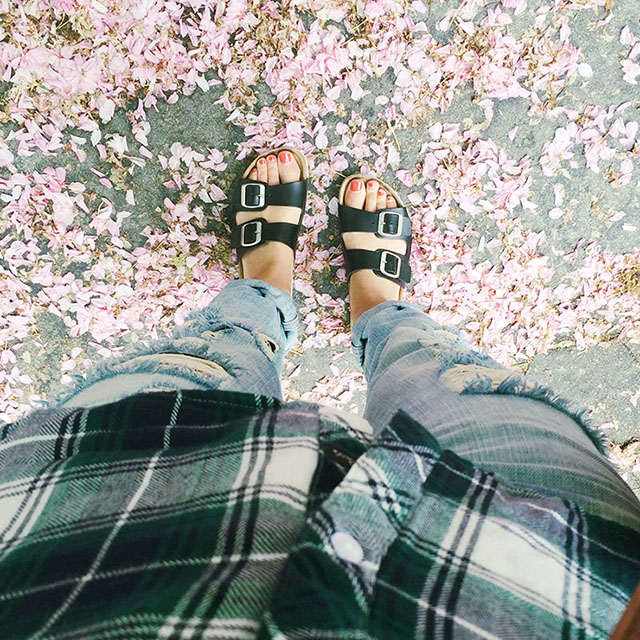 Anytime I see a post on this topic, I must admit, I always click on it. I'm so curious to see how other people edit their photos on their phone, for Instagram and the like. So today I'll spill and give you the low down on how I edit mine!
First, let's talk about why Instagram is so important for your blog. As visual people who are creating photo-heavy blogs, it's important to extend your brand onto relevant channels. Instagram, in my opinion, is the most relevant channel for lifestyle bloggers. It's where your readers spend most of their time, where you can find new readers, and where you can show a more day-to-day or behind-the-scenes look at your life. People want to know about you. Who is the person behind the blog? So leveraging Instagram as a tool to connect with your readers is a smart move. We can definitely talk more about how to make the most out of Instagram, but today let's focus on the photos.
Before you do anything else, the most important things you need to do to edit photos on iPhones (and other smartphones) is this: download AfterLight and NEVER touch the Instagram filters!
Step 1: Upload & Crop
I always start by cropping the photo first so I can really see what I'm working with. Use the "square" crop so it's all ready for Instagram. Play around with different compositions. I like to edit a few different cropped versions of the photo to see what I like in the end.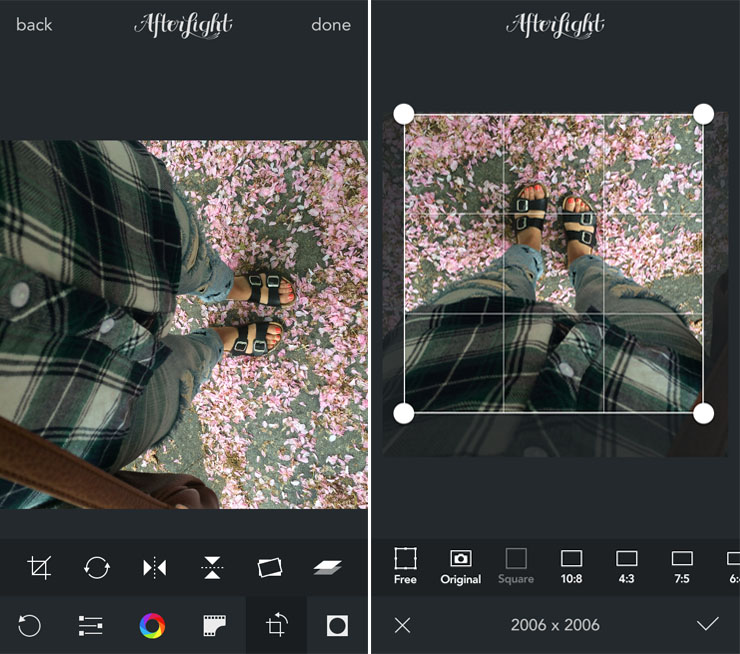 Step 2: Brightness & Contrast
Next, start with brightening the photo and upping the contrast. I like mine super bright, but I'll start with just a little brightening at first since you can always go back and add more.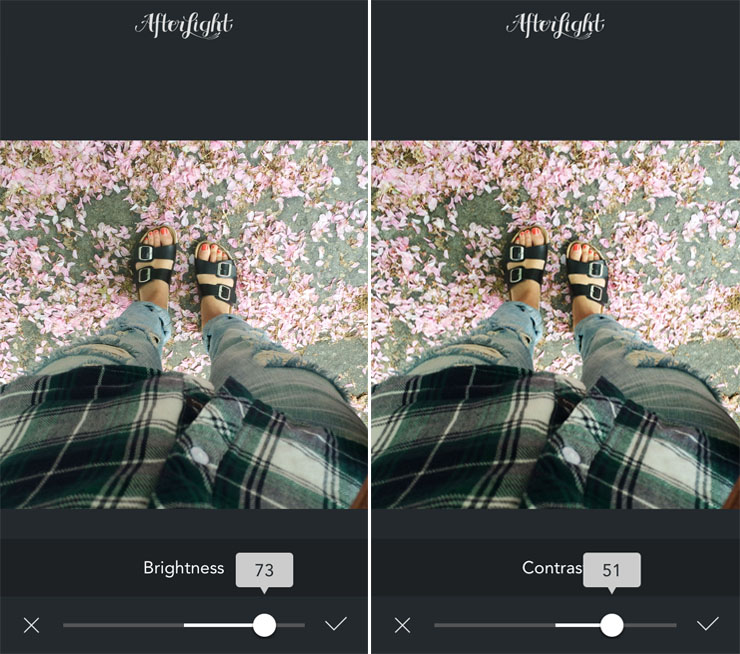 Step 3: Filters & Mid Tones
I think the key to a cohesive Instagram profile is to have a go-to look to your photos. This is where you create that look. I found a filter that I like to use on all of my photos – Breeze. It tends to go a bit too green, so I'll increase the blue colors under Mid Tones. I love that you can adjust how much of the filter you want. I always suggest using the filter to enhance your photo, and even look like you didn't edit it at all.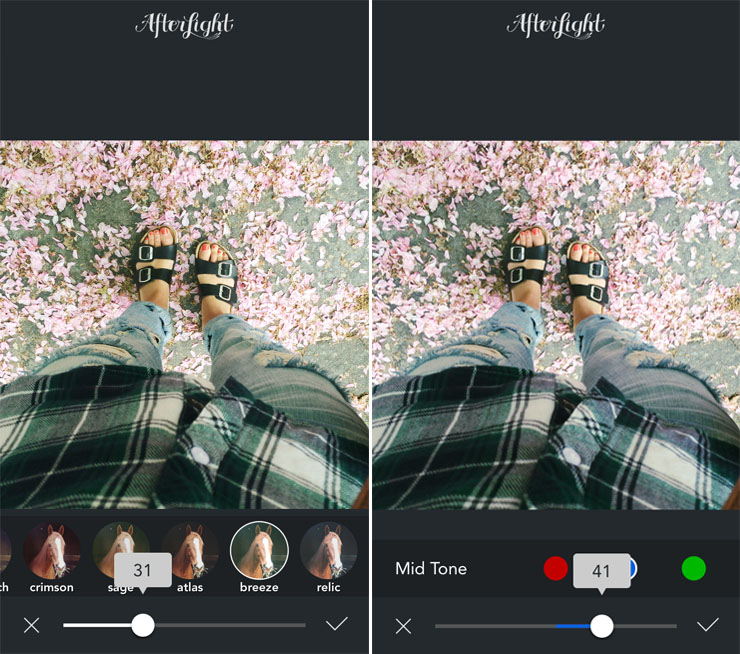 Step 4: Final Touches
Once I've finished all of the major edits, I'll go back and see what I want to change. I usually increase the brightness a tad more. This can sometimes take away from some of the details in the photo, so I'll also add a touch of clarity using the clarify tool.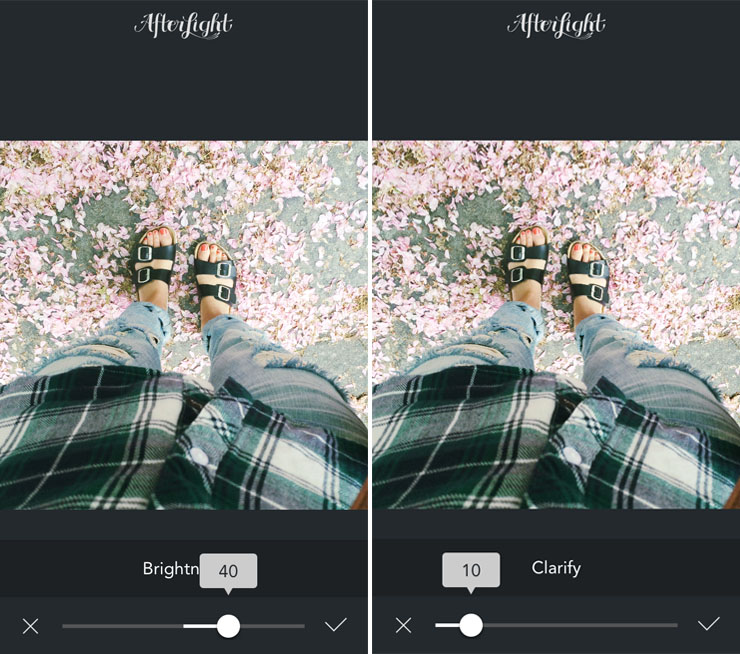 And you're done! Pretty right?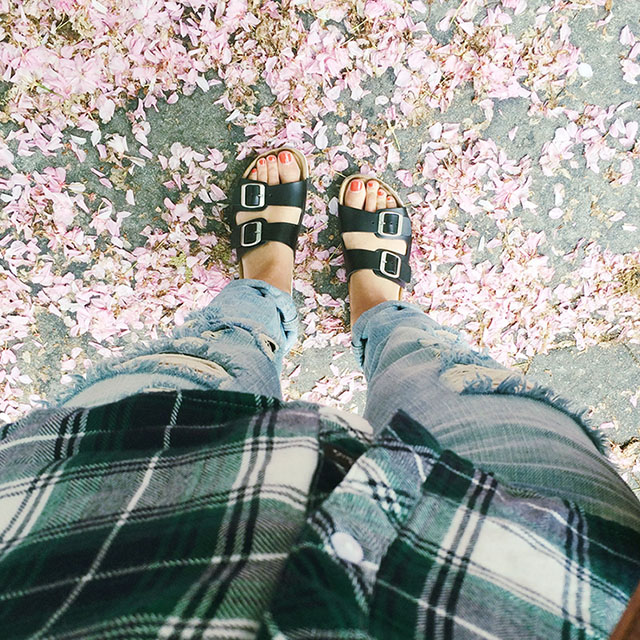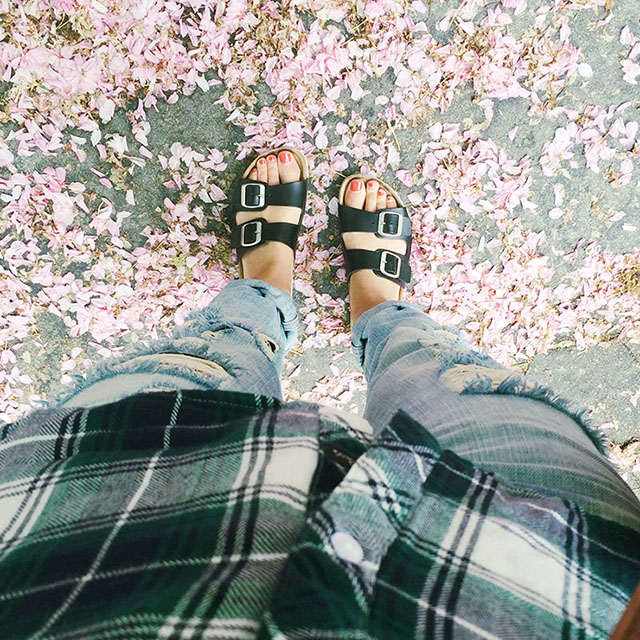 Let me know if you have any questions on what I did here in your comments!