Decor & Styling
How to Create a Boho Bedroom
posted on June 19, 2017 | by Amanda Holstein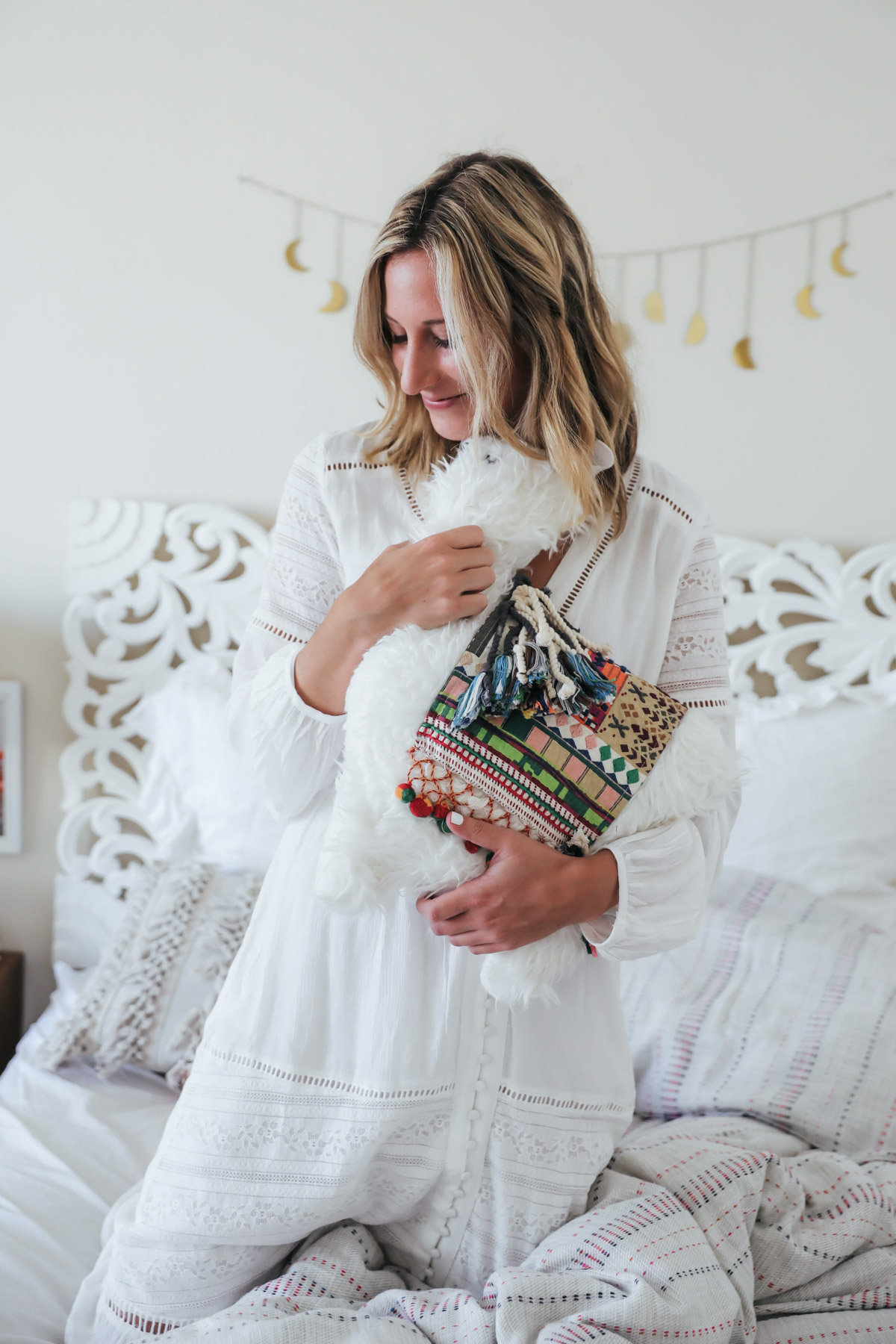 I've always been obsessed with boho decor, especially in the bedroom. Earthy colors, lots of texture, and relaxed vibes? That's the type of bedroom I want to hang out in. But how do you create that look without going cheesy or over-the-top? Here are my tips for creating a perfectly balanced boho bedroom.
Textured or Printed Bedding
When designing a boho bedroom, I like to start with the bedding. It's really what makes or breaks that boho vibe. I suggest going with textured bedding—think fringe, tassels, and crochet—or a very boho print, which can be difficult to find. I always turn to Urban Outfitters for the perfect bedding. You really can't go wrong with any of their prints. This floral one is one of my faves! I'm especially obsessed with their textured duvets, like this fringe-trim option and this fun crochet one. Pair it with a textured or printed throw to complete the look.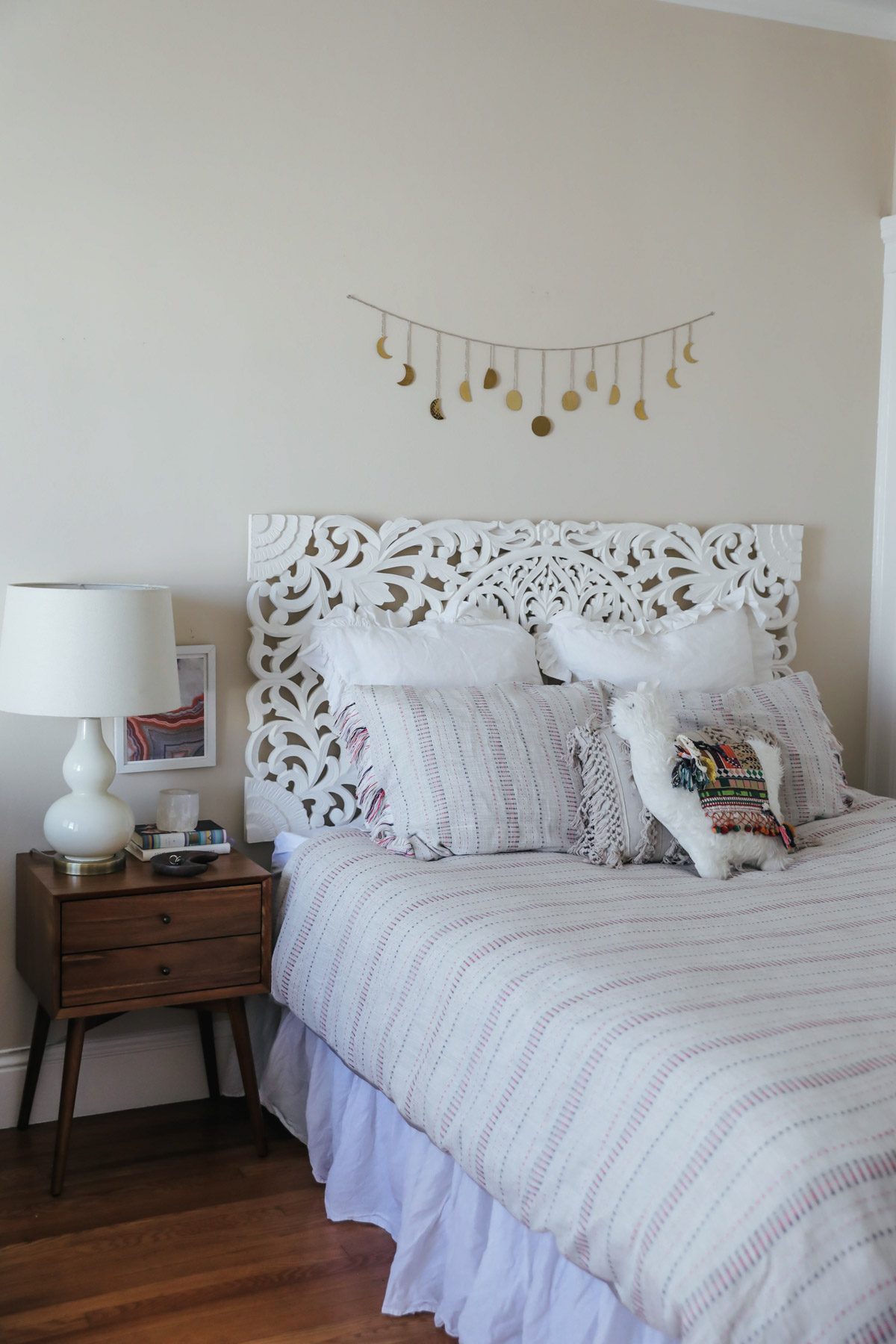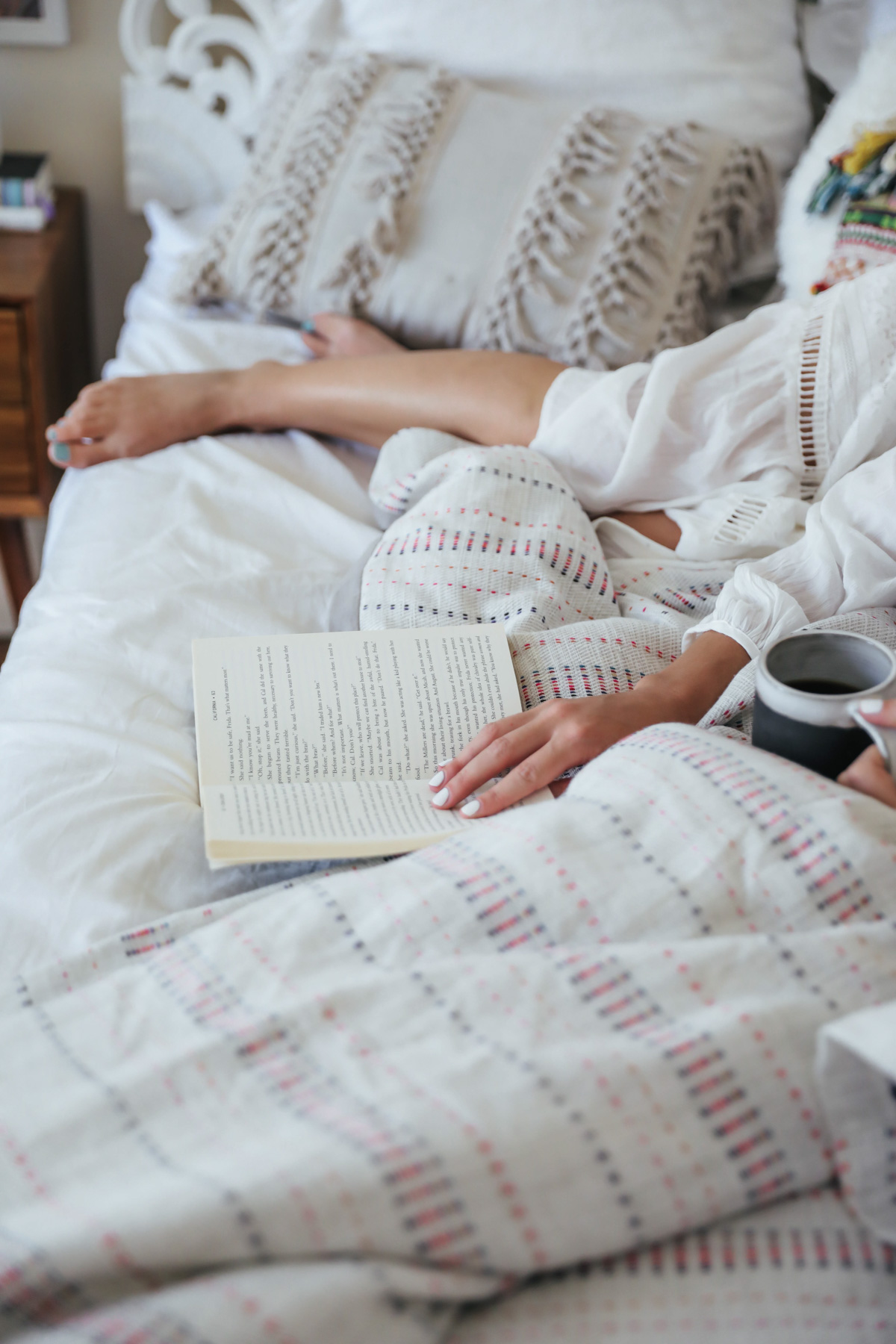 Asymmetric Throw Pillows
When putting together your bed, throwing together a few pillows of different shapes creates a more laid back vibe. I couldn't resist this tassel pillow, which comes in a bunch of other colors. It's great for adding texture without distracting from the bedding. And then I found this llama pillow. A love a little humor in my decor, and this llama pillow was the perfect addition. Isn't he cute??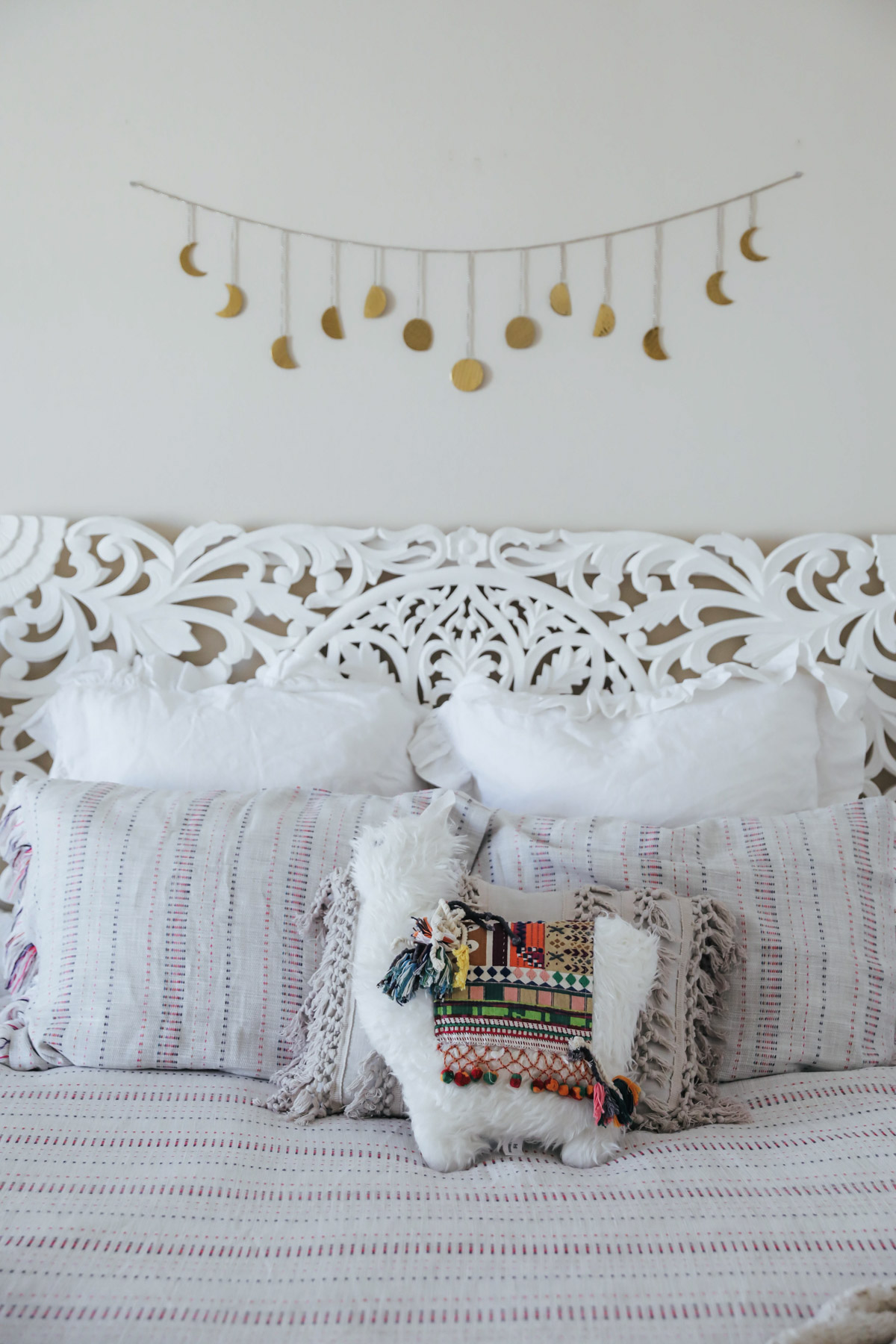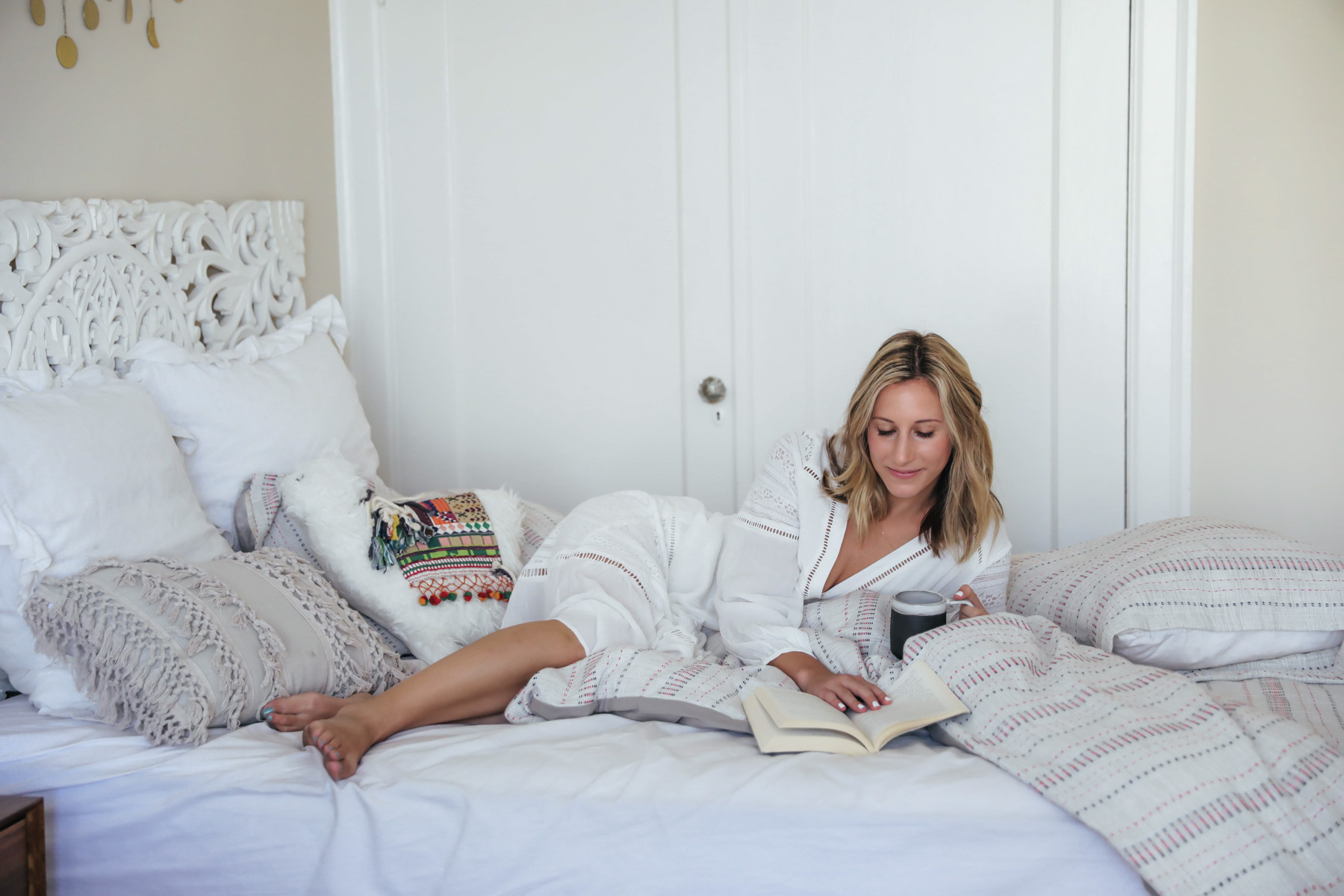 Hanging Banner
Rather than using rectangular framed artwork, more organic pieces add a boho vibe. Banners, like this metal moon banner or this macrame one, create more texture than a simple framed print. Urban Outfitters has the best wall art that's unique and perfectly bohemian.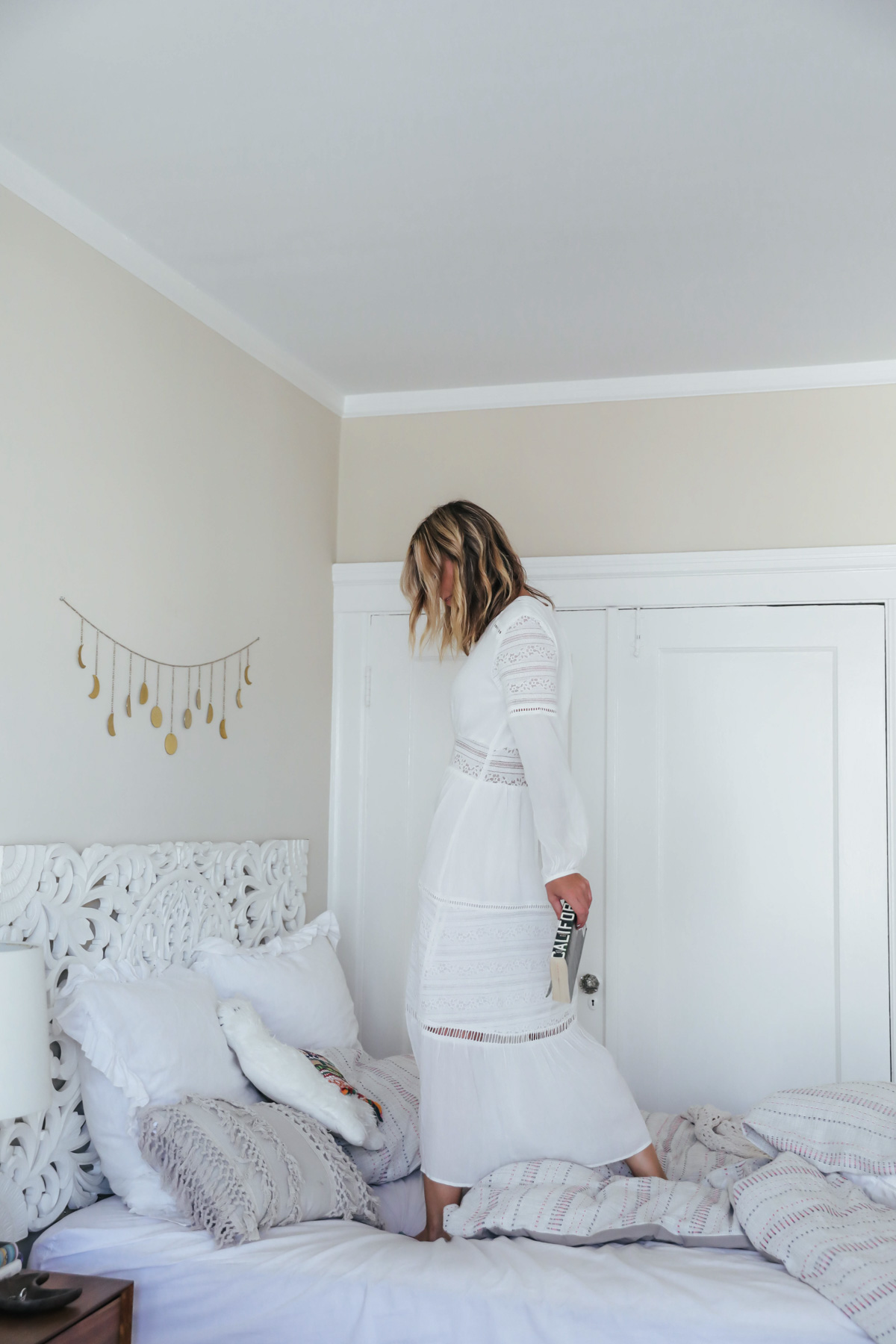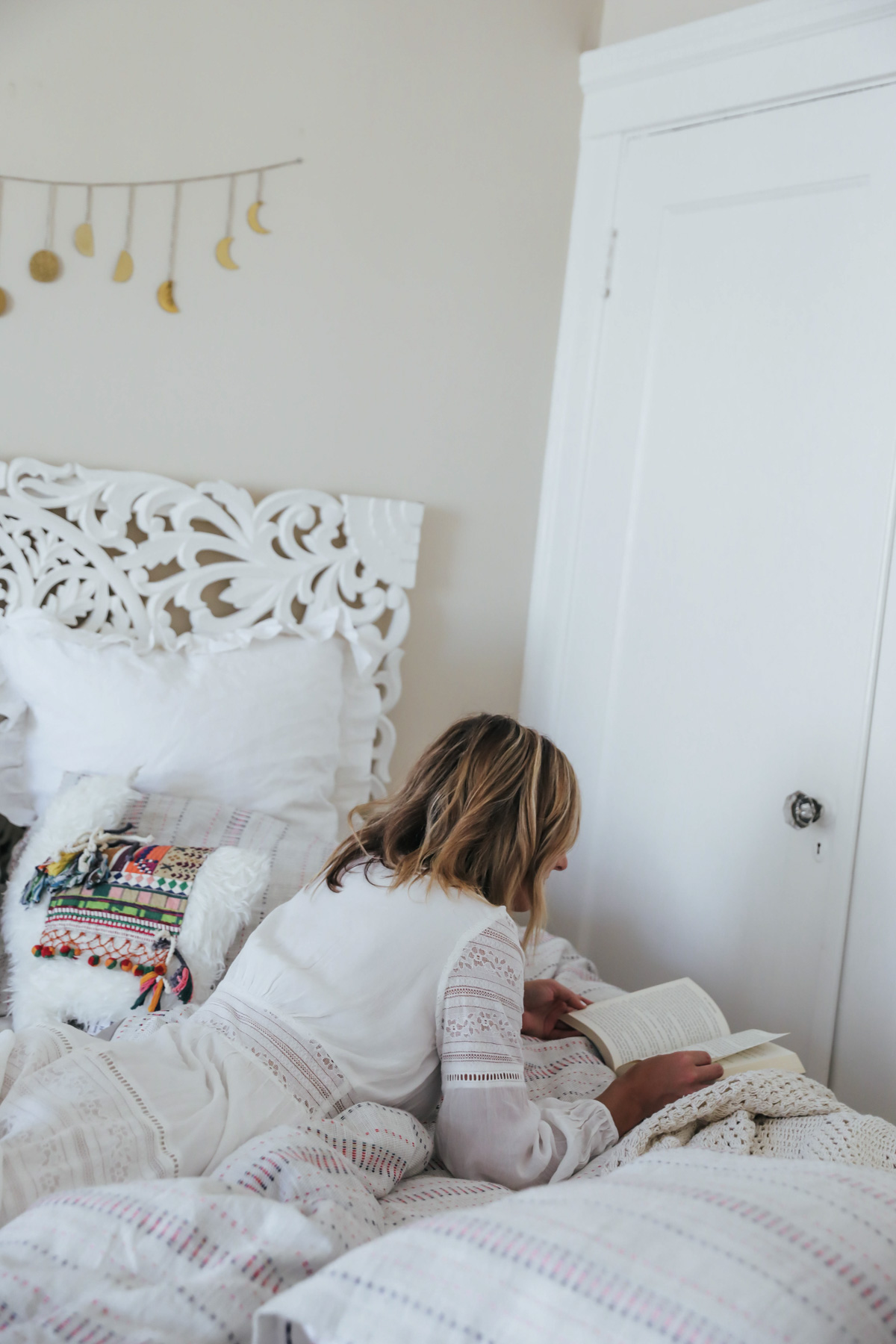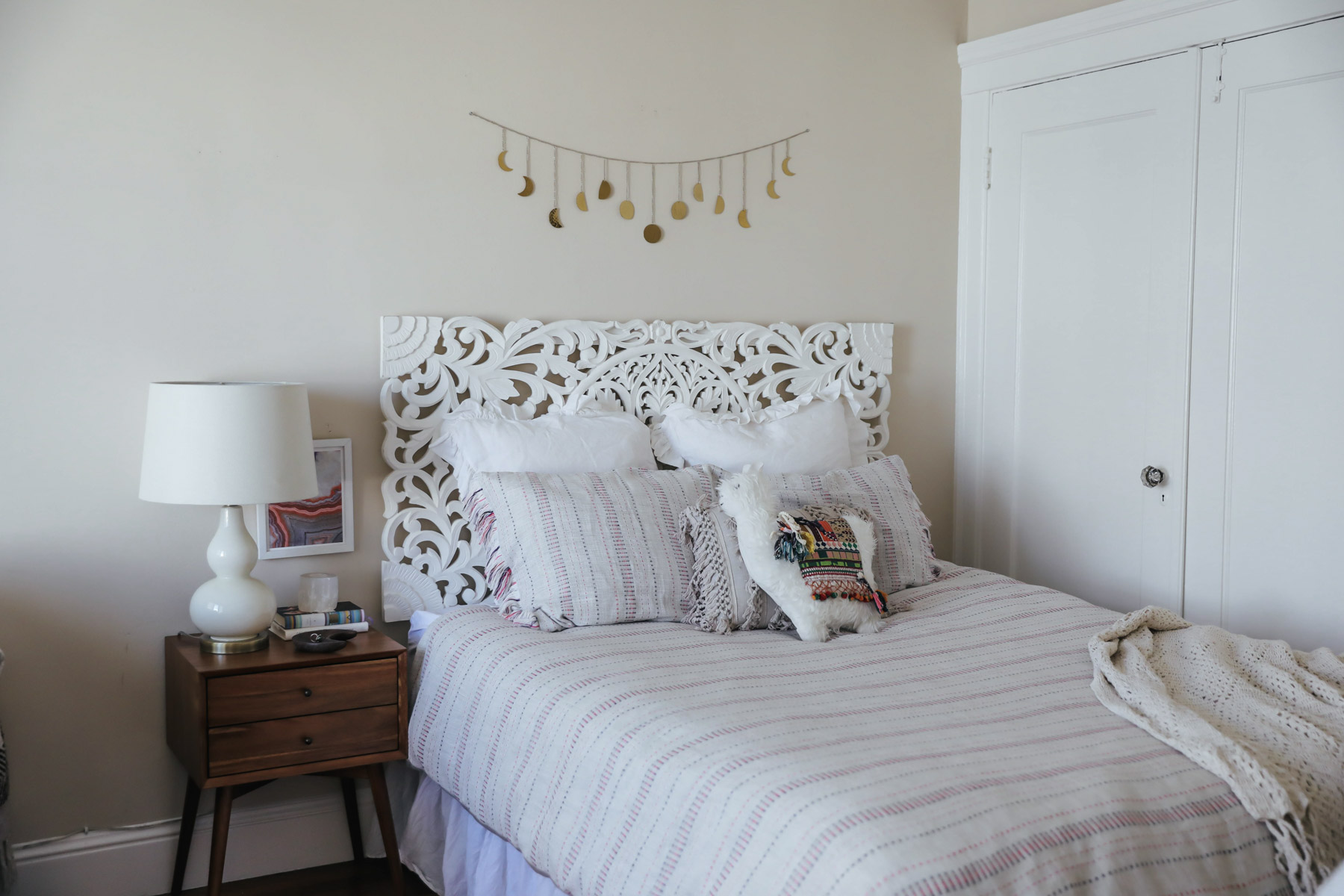 Music Area
No boho bedroom is complete without a music section. A cool, design-centric speaker adds the perfect boho vibe. From floral printed speakers to medallion-engraved record players, Urban Outfitters has such cool speakers that perfectly complete a boho bedroom. Display it on a console table with some candles and eclectic decor, like dream catchers and succulent prints.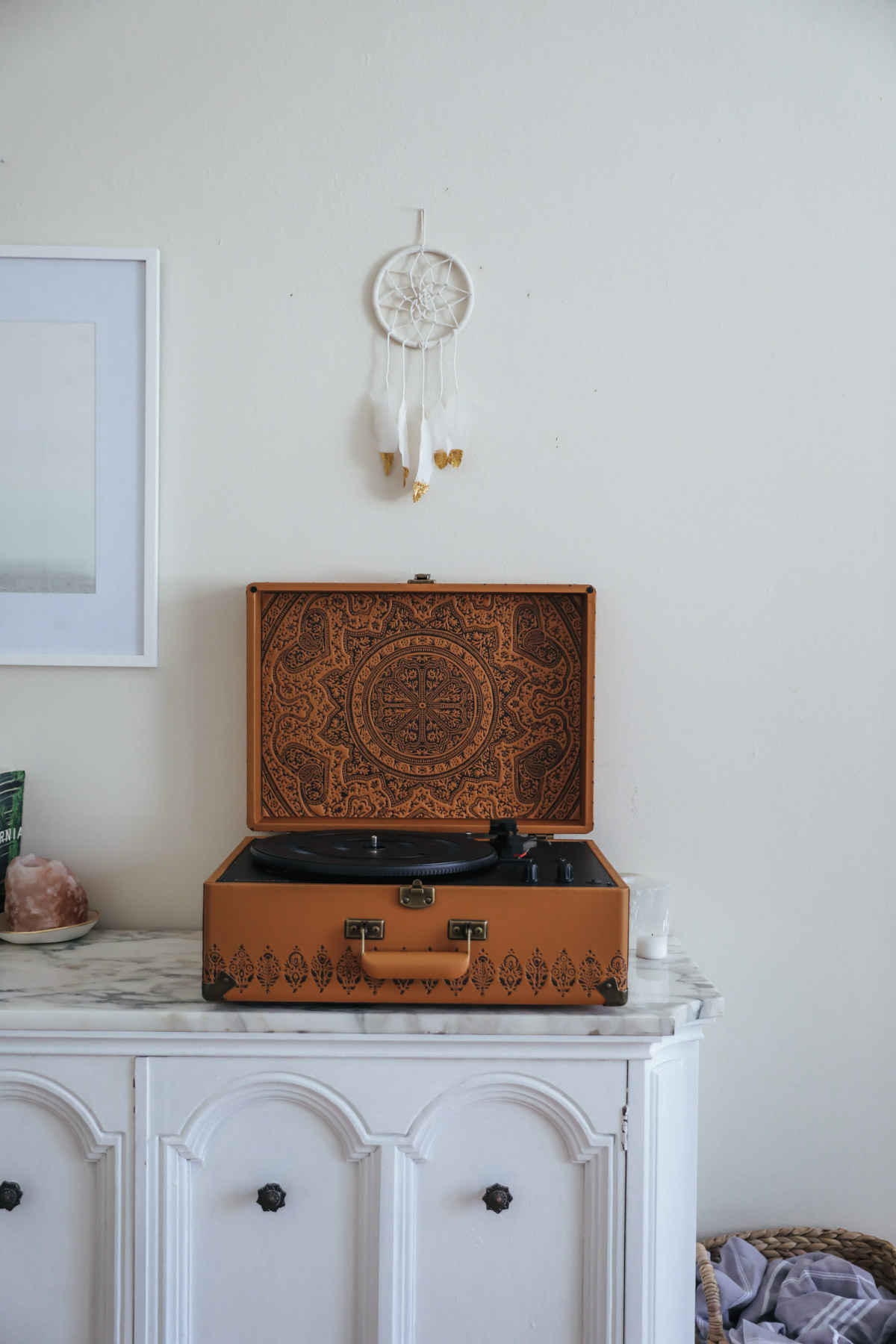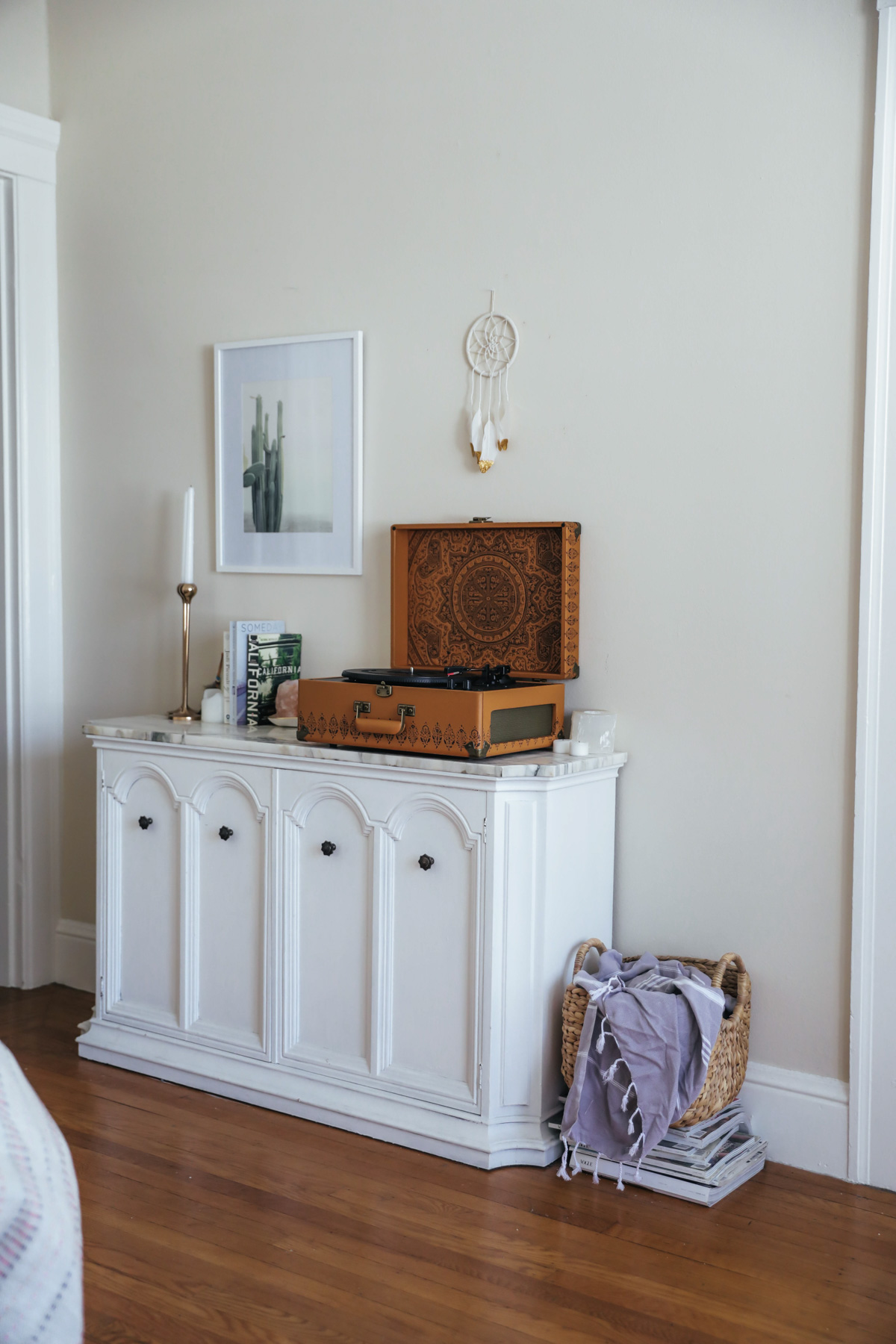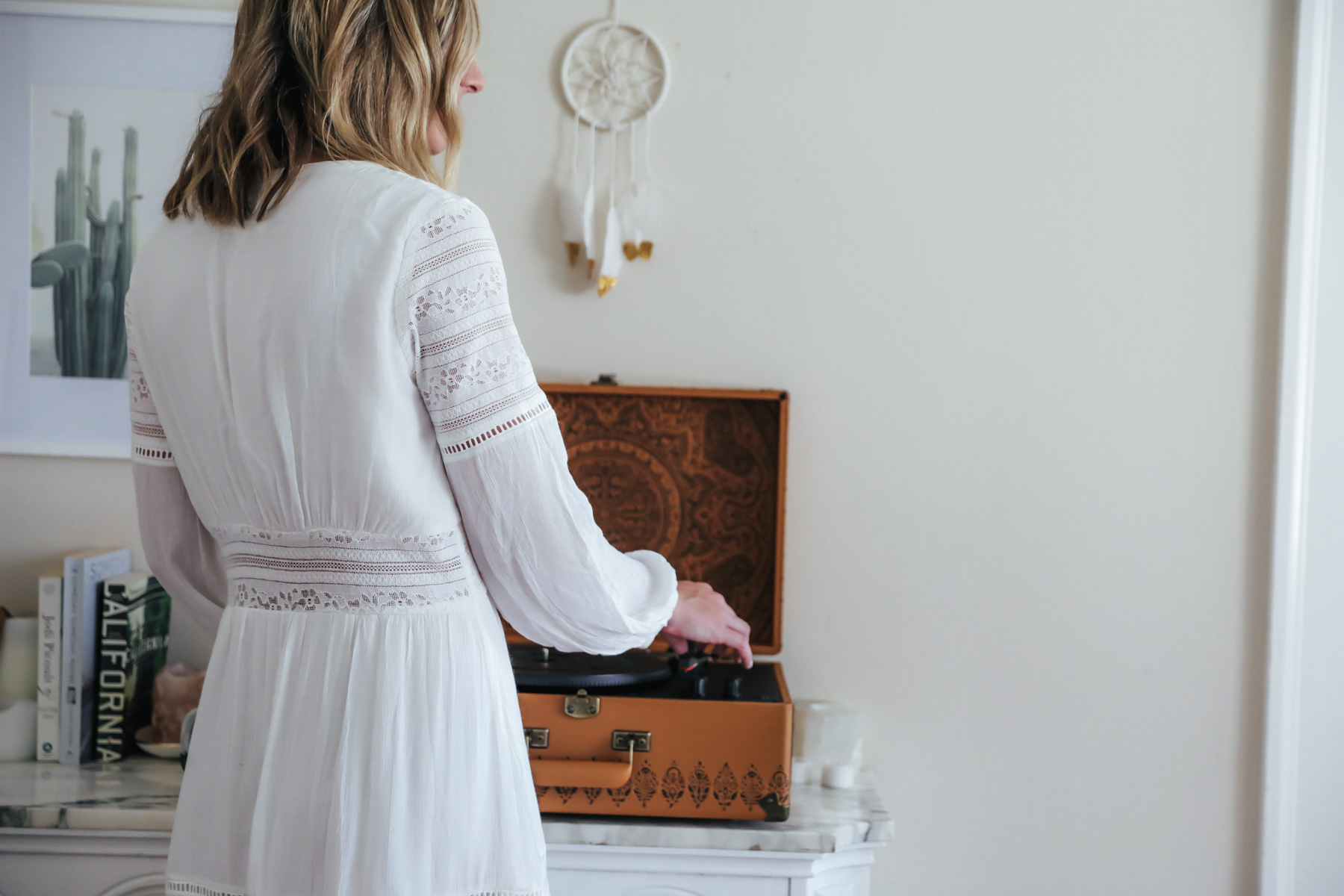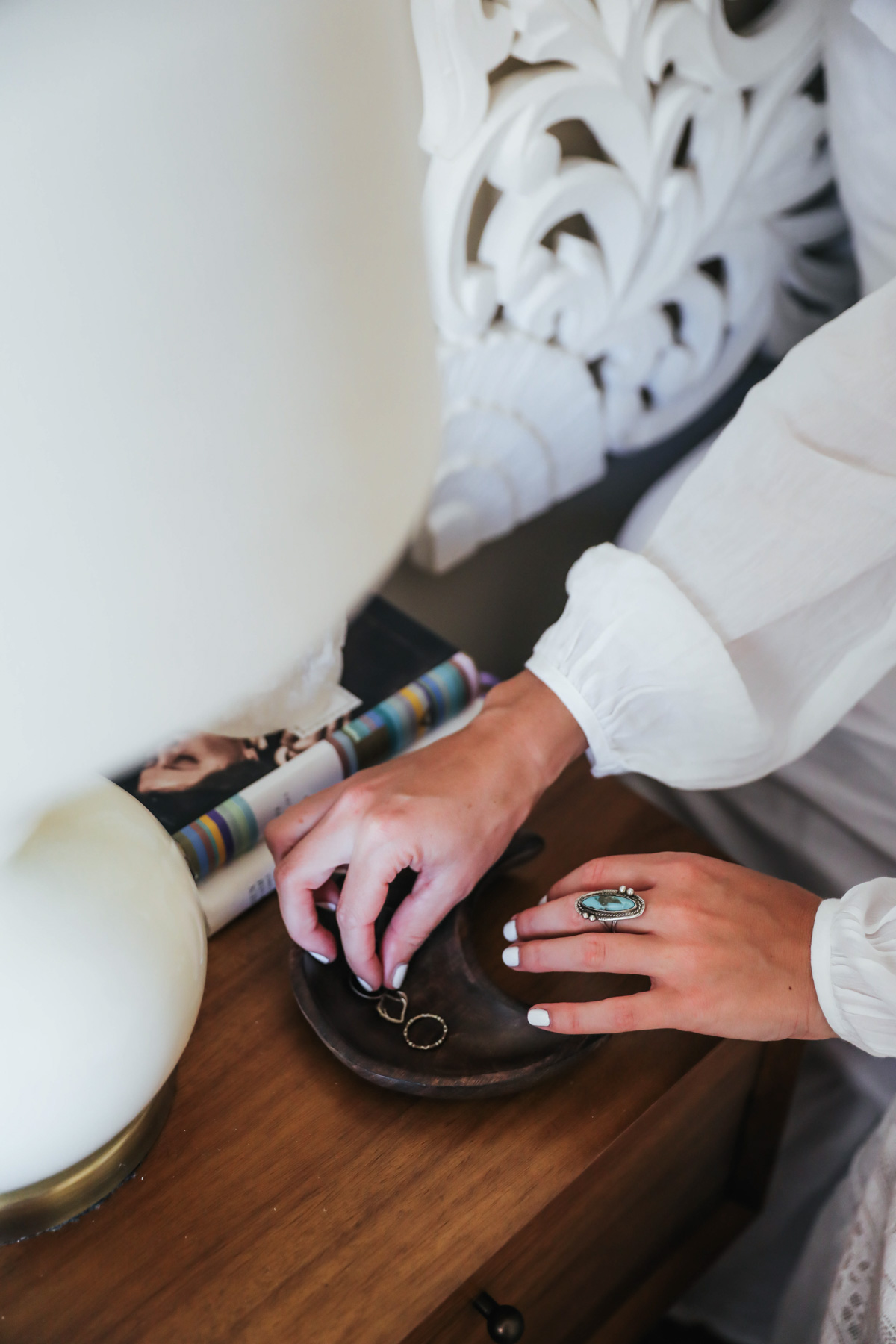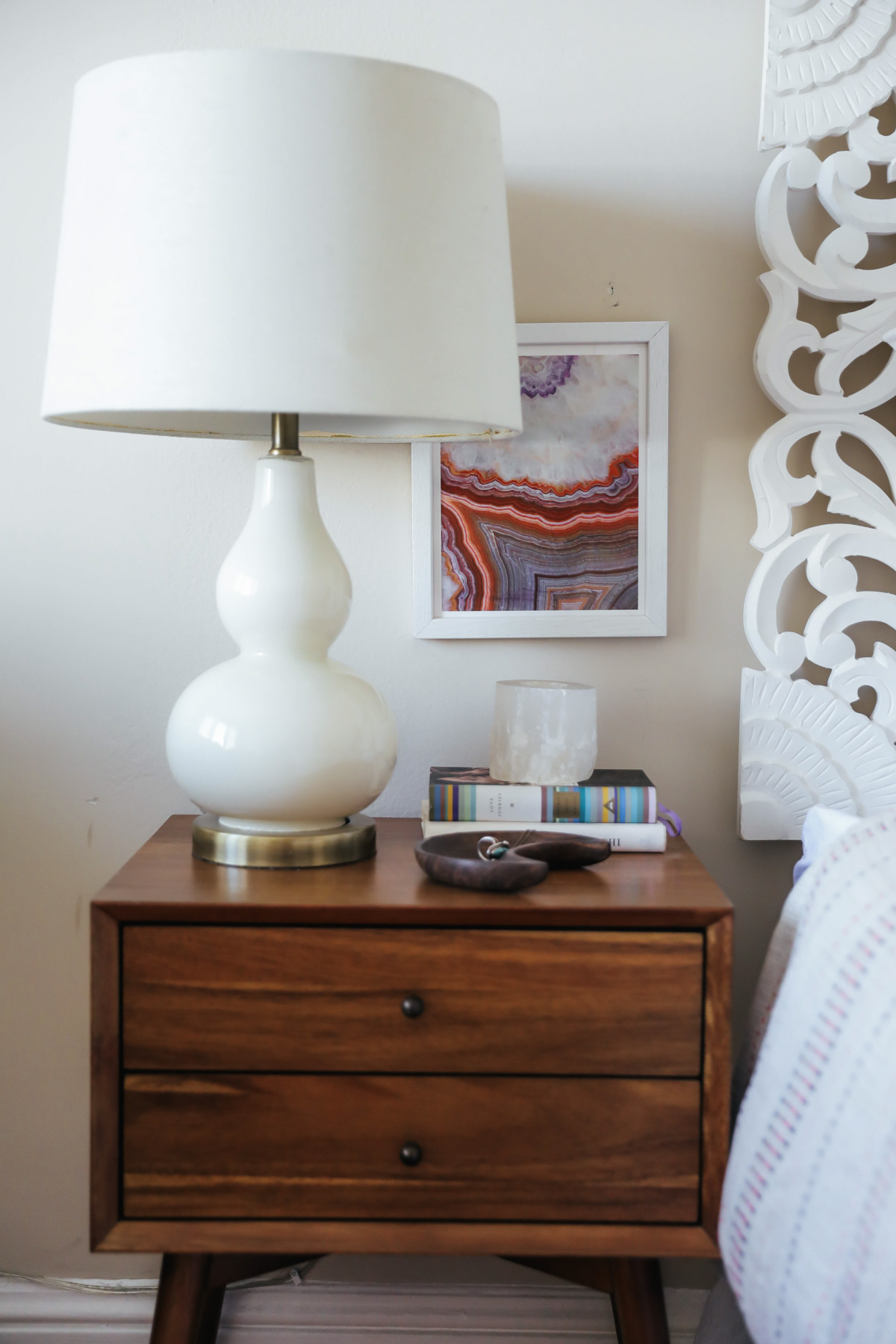 Thank you Urban Outfitters for sponsoring this post.

Shop The Post