Travel
Carmel Travel Guide
posted on April 3, 2018 | by Amanda Holstein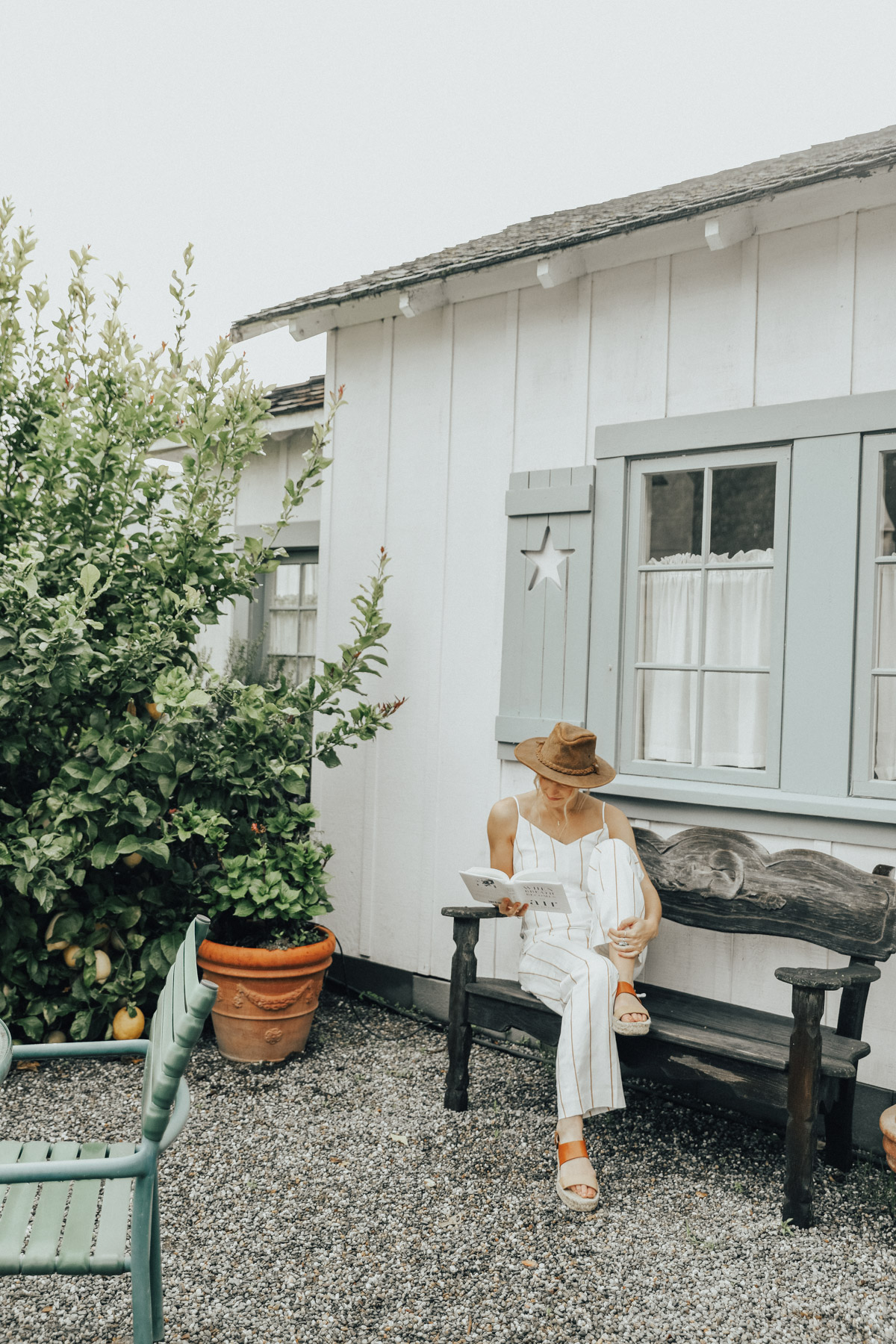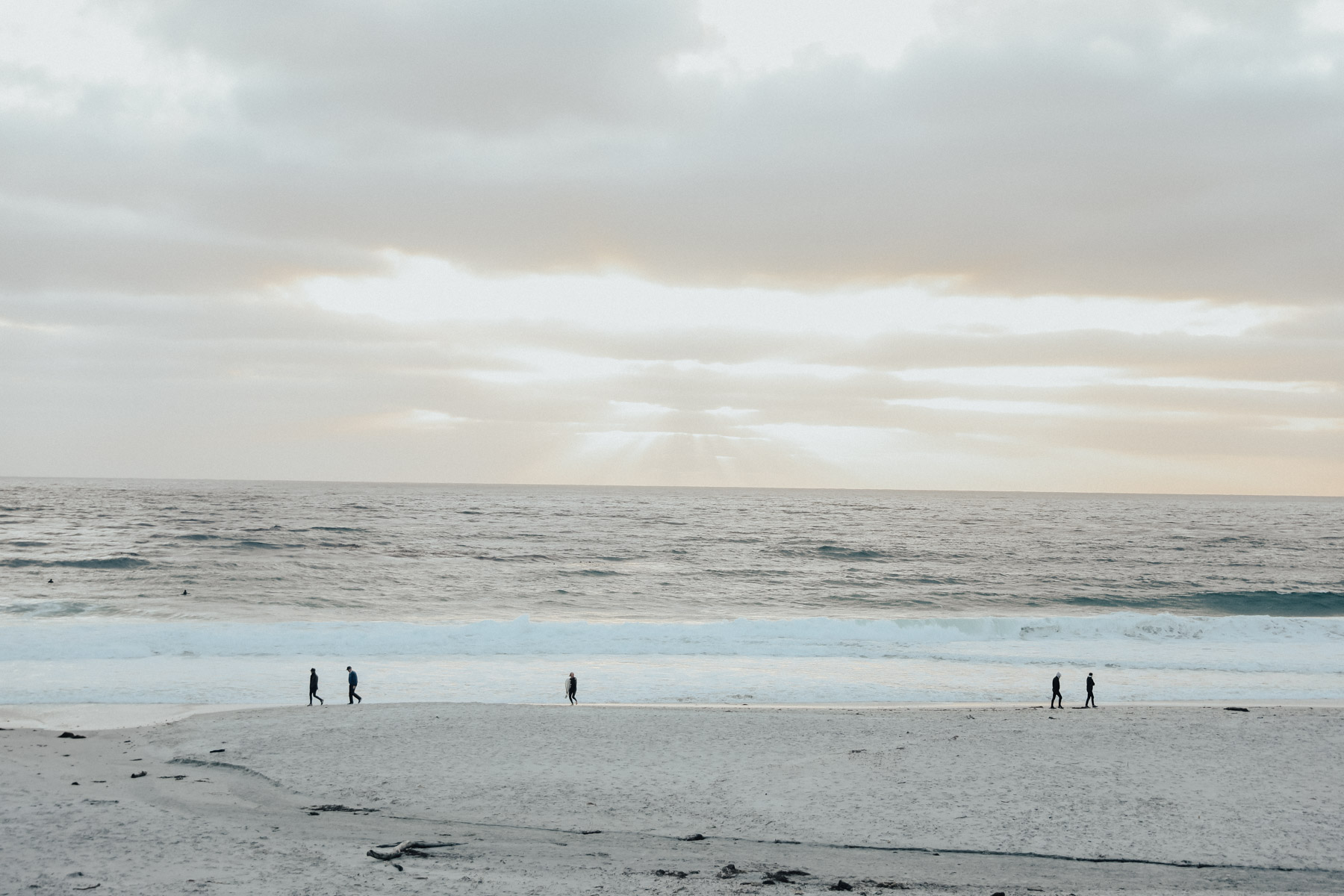 I think everyone has had a positive experience in Carmel and I can totally understand why. It's like a beach town mixed with wine country, a touch of Spanish architecture, and a laid-back California vibe. How can you go wrong with that?? Just a two-and-a-half mile drive from San Francisco, Carmel is an easy weekend getaway for those looking to relax. Last weekend, I had the opportunity to team up with HomeAway to explore Carmel and share some of my favorite spots with you. Take a look below!
Where to Stay
There are basically three main areas of Carmel: Carmel-by-the-Sea, Carmel Valley, and Carmel Highlands. Carmel-by-the-Sea is where the actual town is, with tons of restaurants and shopping. It's right on the ocean and gives you the classic Carmel experience where you can walk everywhere. I stayed in Carmel Valley, just a 10-minute drive from the town & the beach, but a totally different vibe. It feels more like wine country out there, with views of rolling hills and farmland. The Carmel Highlands is a gorgeous area as well, just a couple minutes south of Carmel-by-the-Sea, with gorgeous houses and quaint cabins, tucked into the hills. They get gorgeous views of the ocean and you're still just 5 minutes from town. All three are great, just slightly different vibes.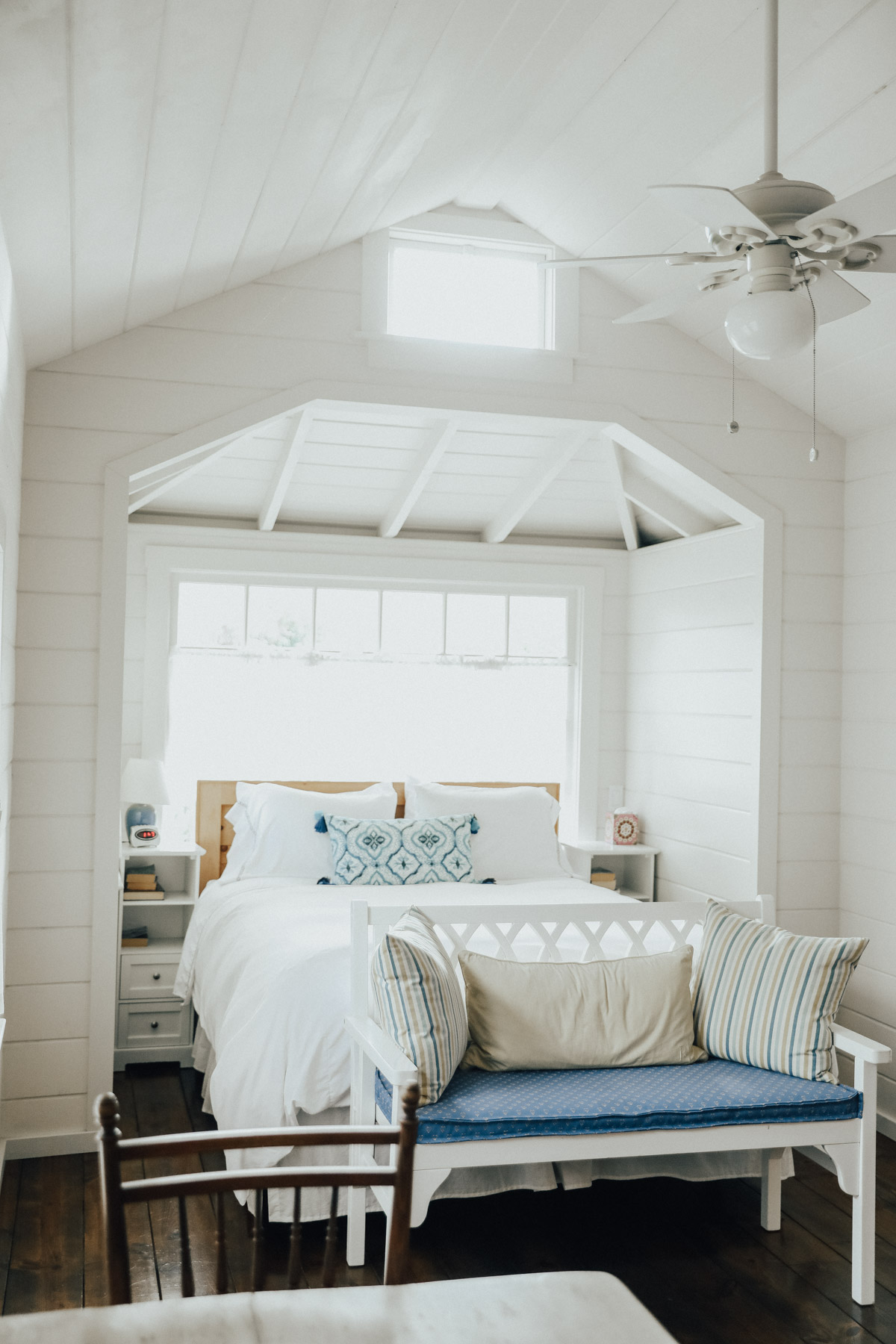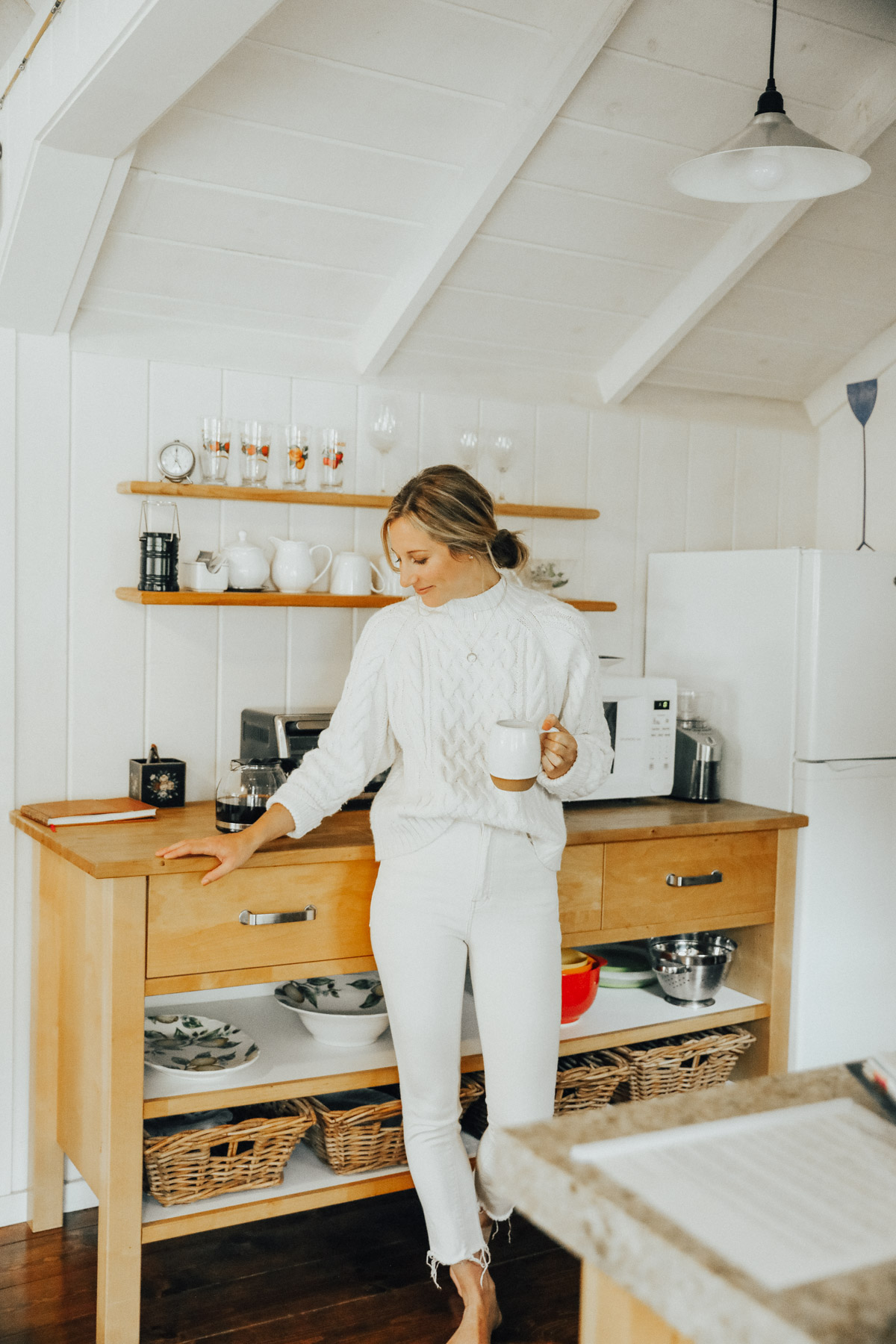 I love renting a home for weekend getaways like this because you get to pretend like you really live there. You experience the town like a local rather than a tourist. The HomeAway we stayed in truly made our experience. We found this adorable little cottage, owned by a sweet older couple who've lived in Carmel Valley for years. They live in the main house on the property and rent out their 2 small cottages. The one we stayed in was absolutely adorable and so relaxing. Each cottage has its own outdoor space with gorgeous views of the rolling hills. Plus, there's an awesome outdoor fireplace with a grill and even a TV! It's honestly the most relaxing place on earth and I couldn't recommend it more. Book your stay here!!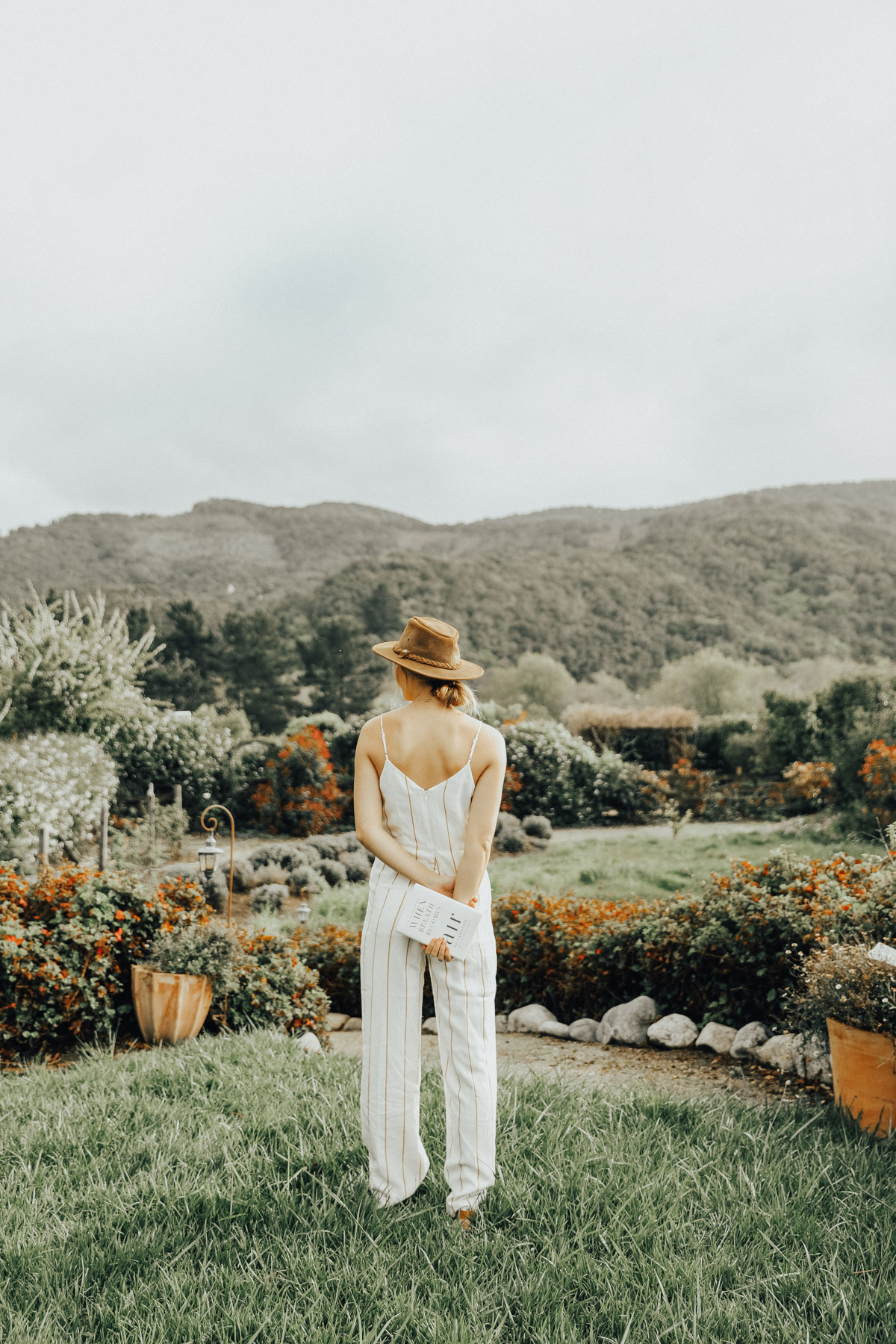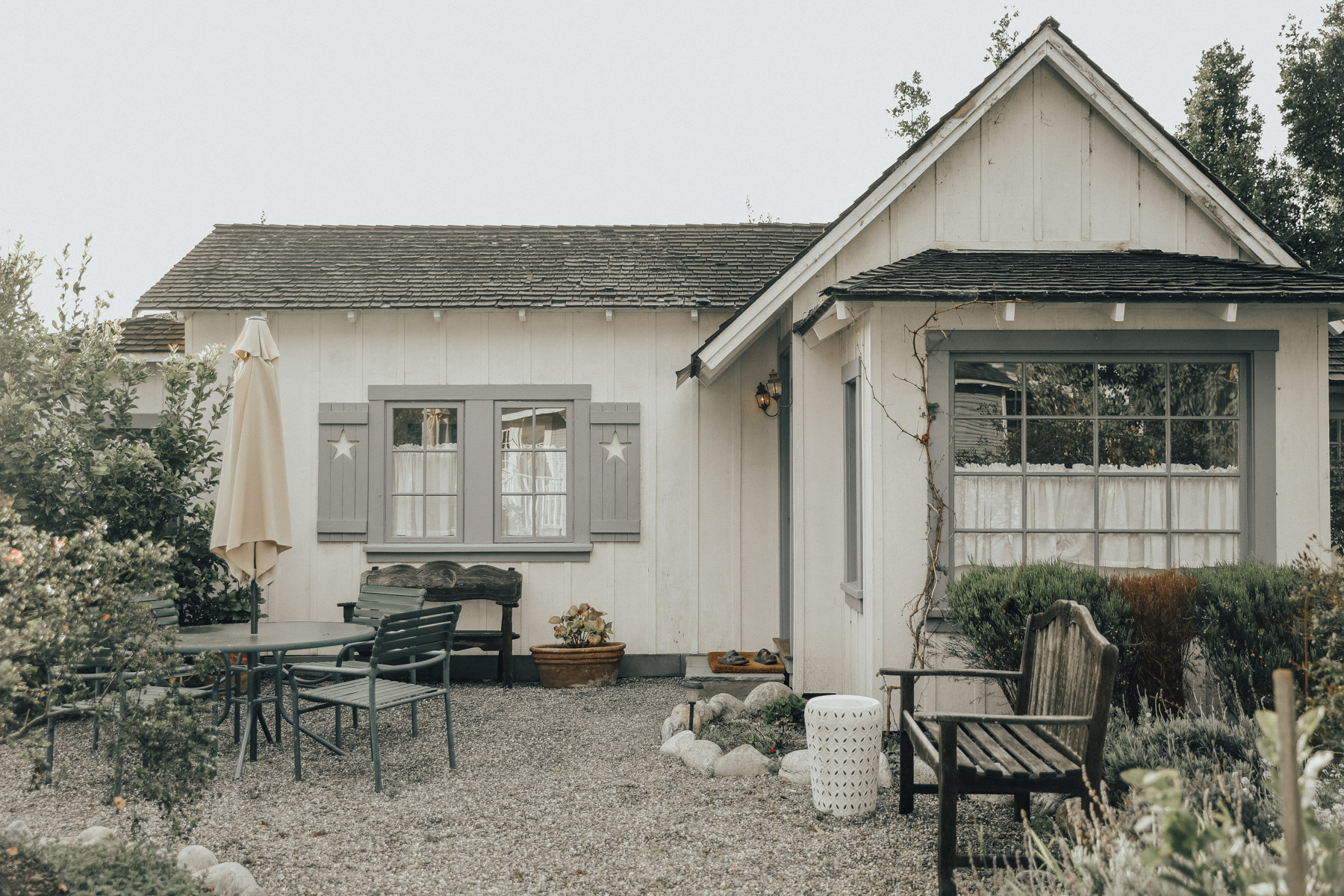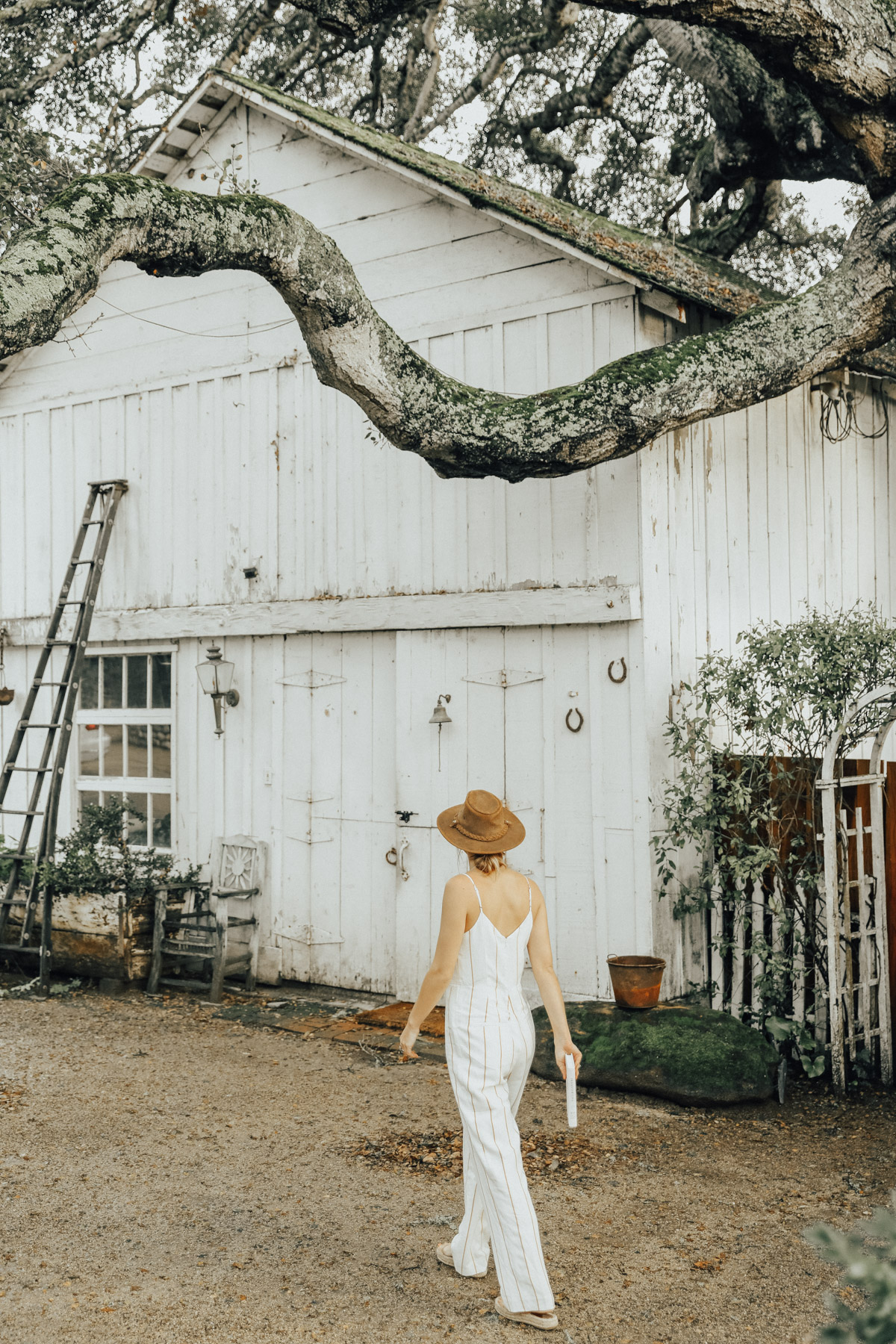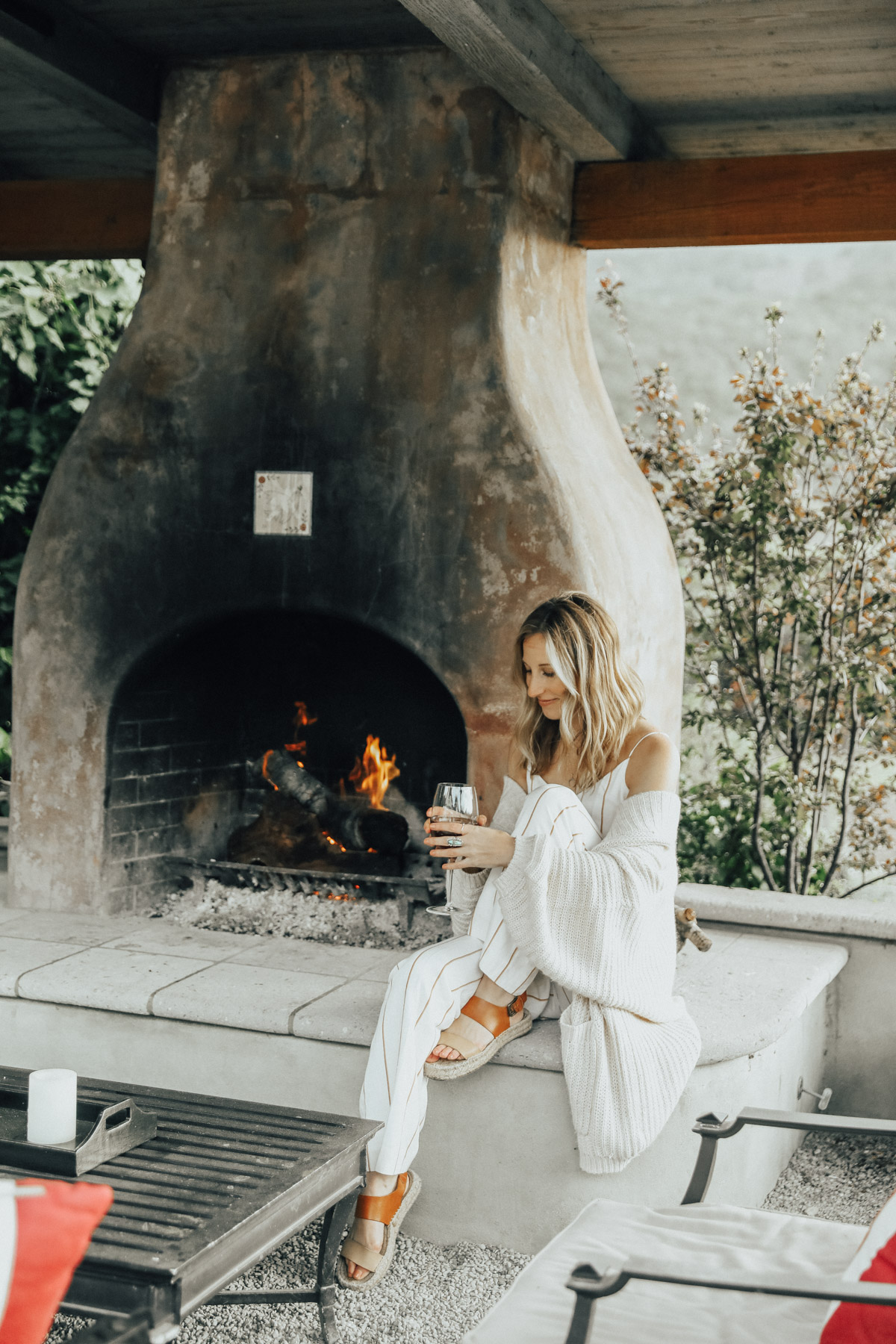 Where to Eat
Downtown Carmel has tons of yummy places to eat. We snagged a quick bite at the Carmel Coffee House to start our day. This cutie little spot is tucked behind another building and has an adorable little courtyard. Their breakfast burrito was amazing, as was pretty much all their baked goods! For lunch, I'd suggest La Bicyclette. You feel like you're stepping into a little European cafe with its unique decor. The food and wine are incredible as well! We finished our day with dinner at Little Napoli. If you're craving some authentic Italian food, definitely go here! The food was incredible and the setting was so cozy next to the fireplace. I'd also check out Carmel Bakery and Seventh & Dolores.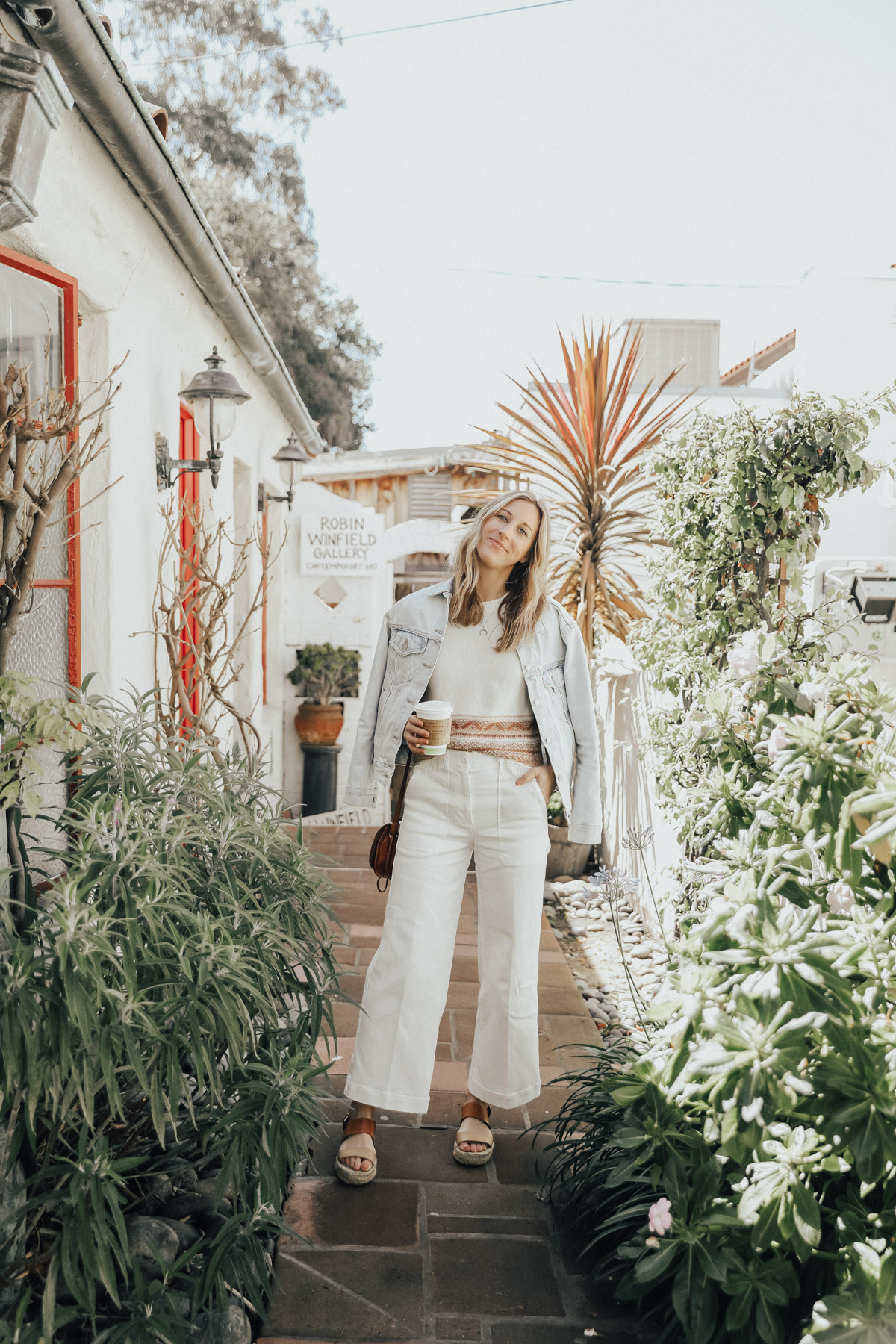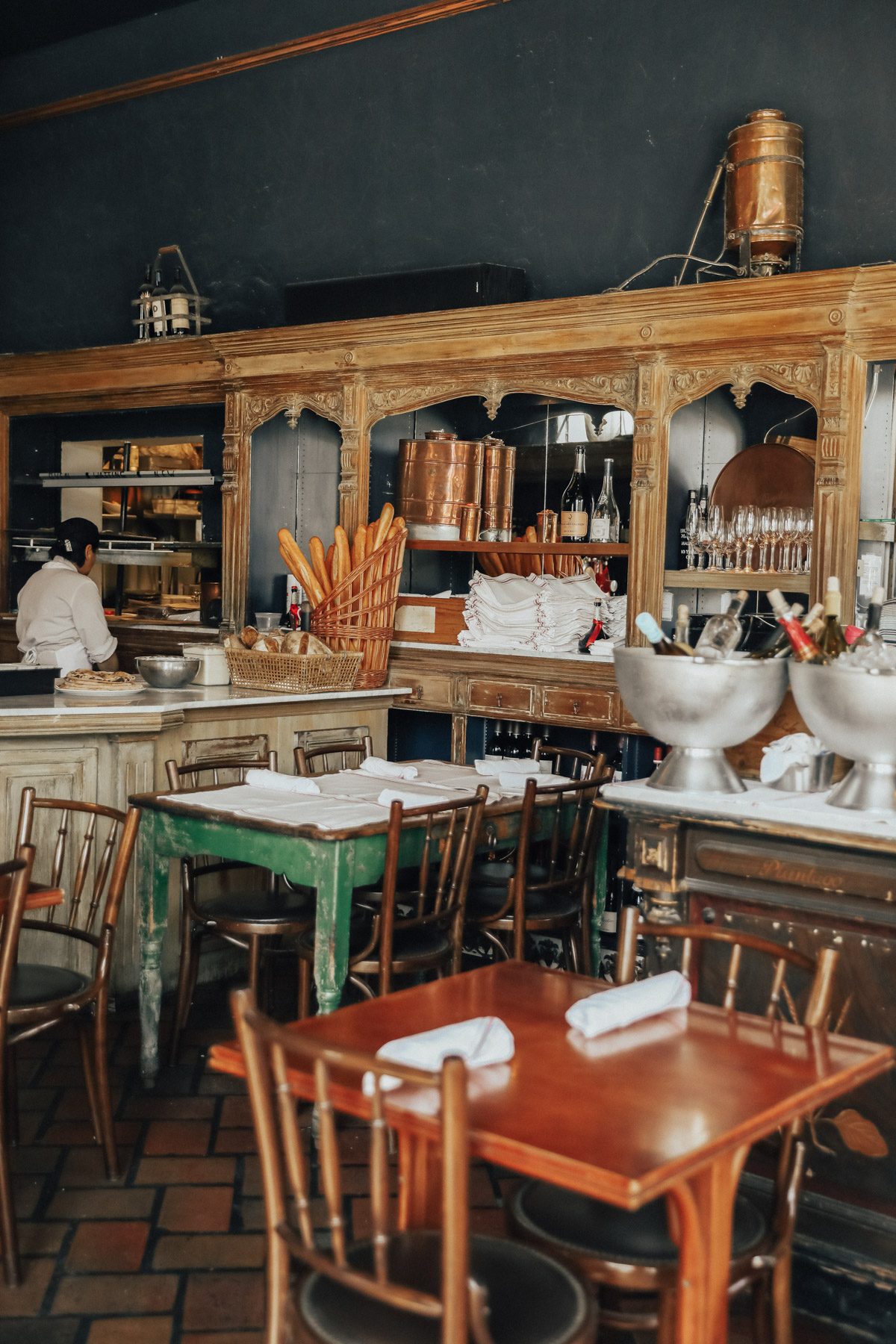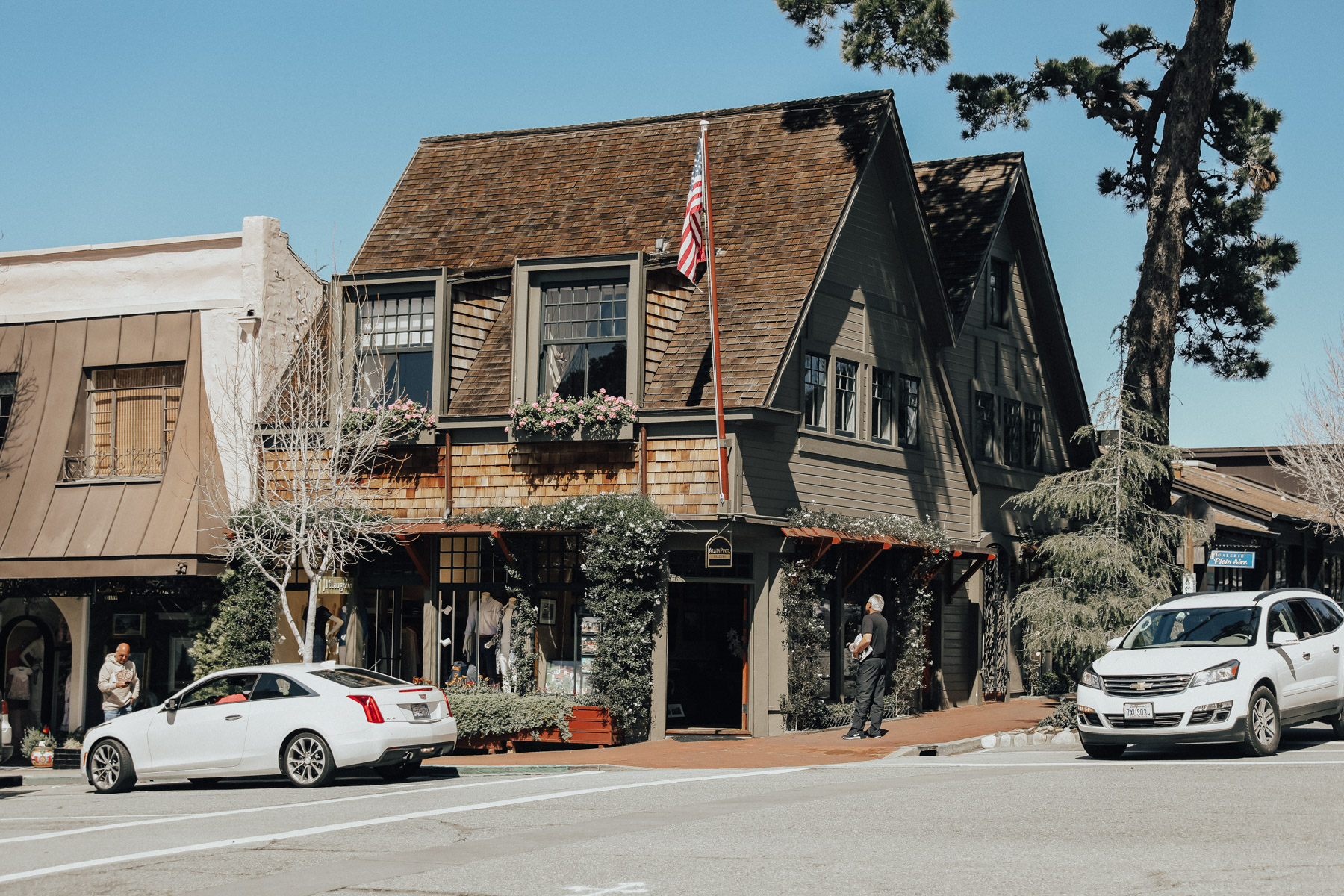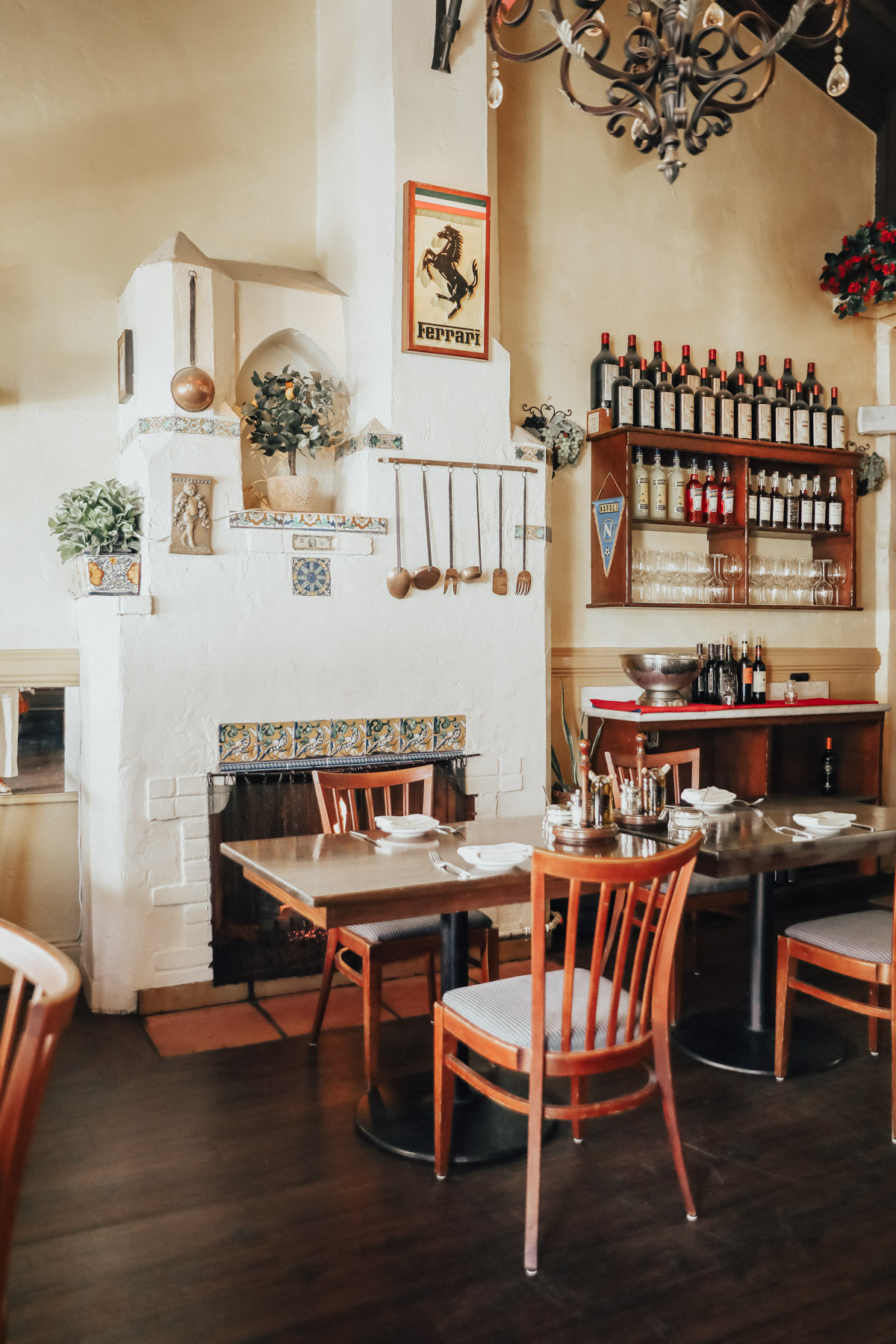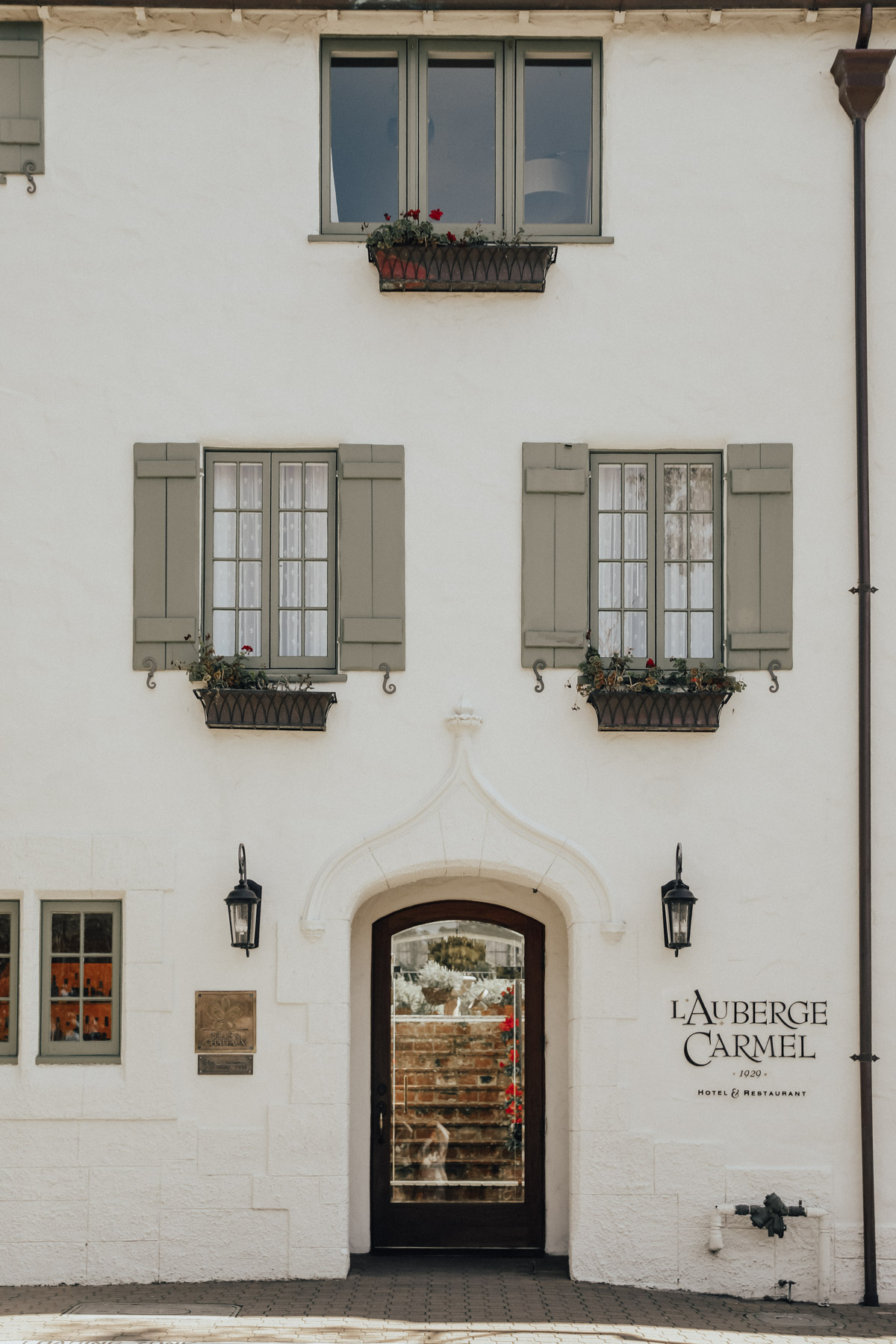 What to Do
Carmel is really a place to relax, in my opinion. Enjoy walking downtown, meandering in and out of the cute shops. Grab a long lunch with some good wine, or check out a winery in Carmel Valley. We loved Folktale Winery during the day for a relaxing outdoor lunch or at night to enjoy their live music. There's also a relaxing spa club you can enjoy called Refuge. You can pay $50 and just enjoy their warm pools and enclosed spa area. They also have yoga classes and tennis. Just make sure you spend some time on the beach and take in the gorgeous views. That's really what Carmel is about!
Best View Points
Carmel is known for its incredible views of the Pacific Coast. I suggest heading to Carmel Beach to watch the sunset. Bring a blanket, some snacks, and extra layers (it gets cold at night!). If you're looking for those cliff views, continue driving down Route 1 (south) and you'll hit a bunch of viewpoints where you can pull over. We discovered a little road off of Route 1 with some amazing views as well called Spindrift Rd. Great for taking photos!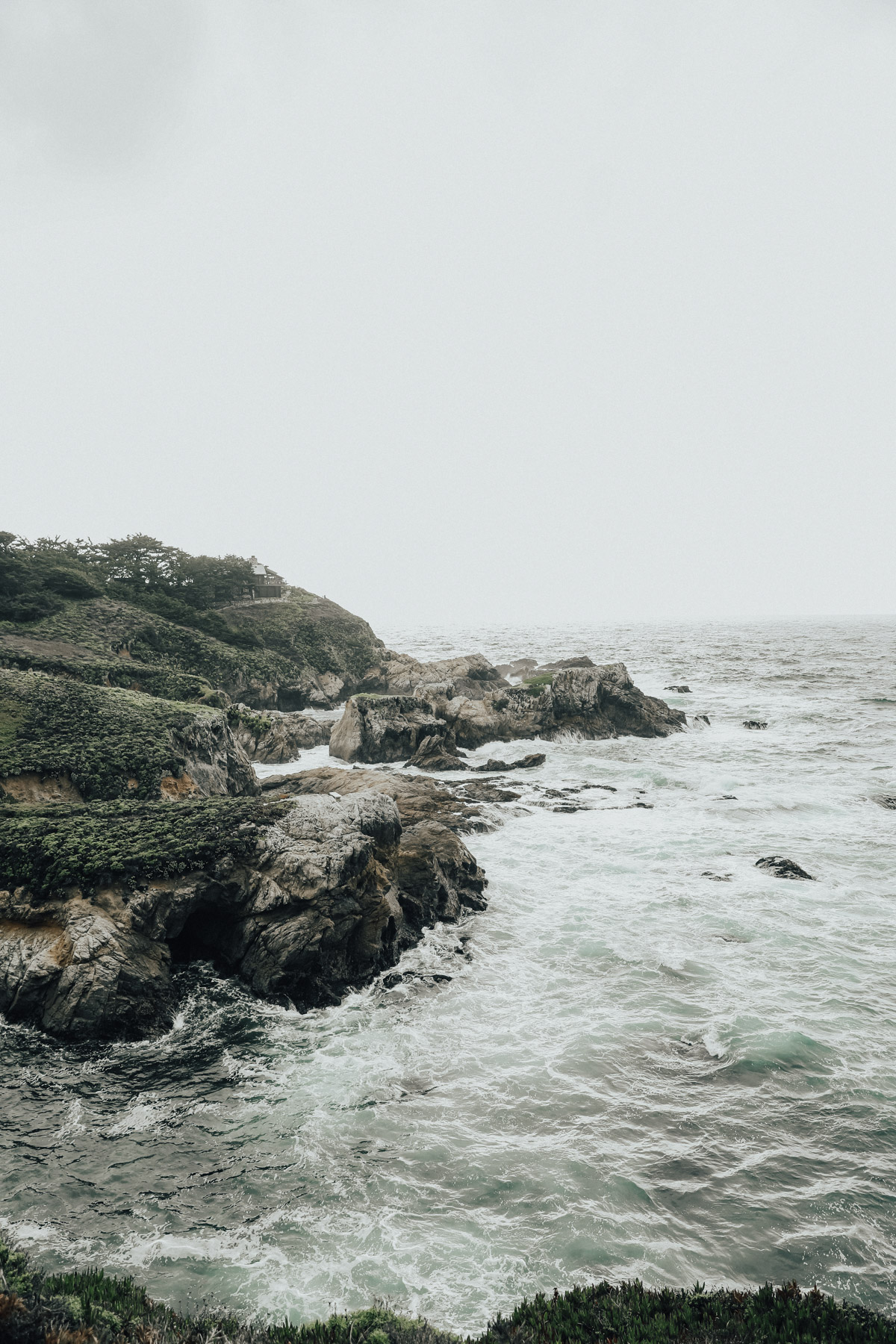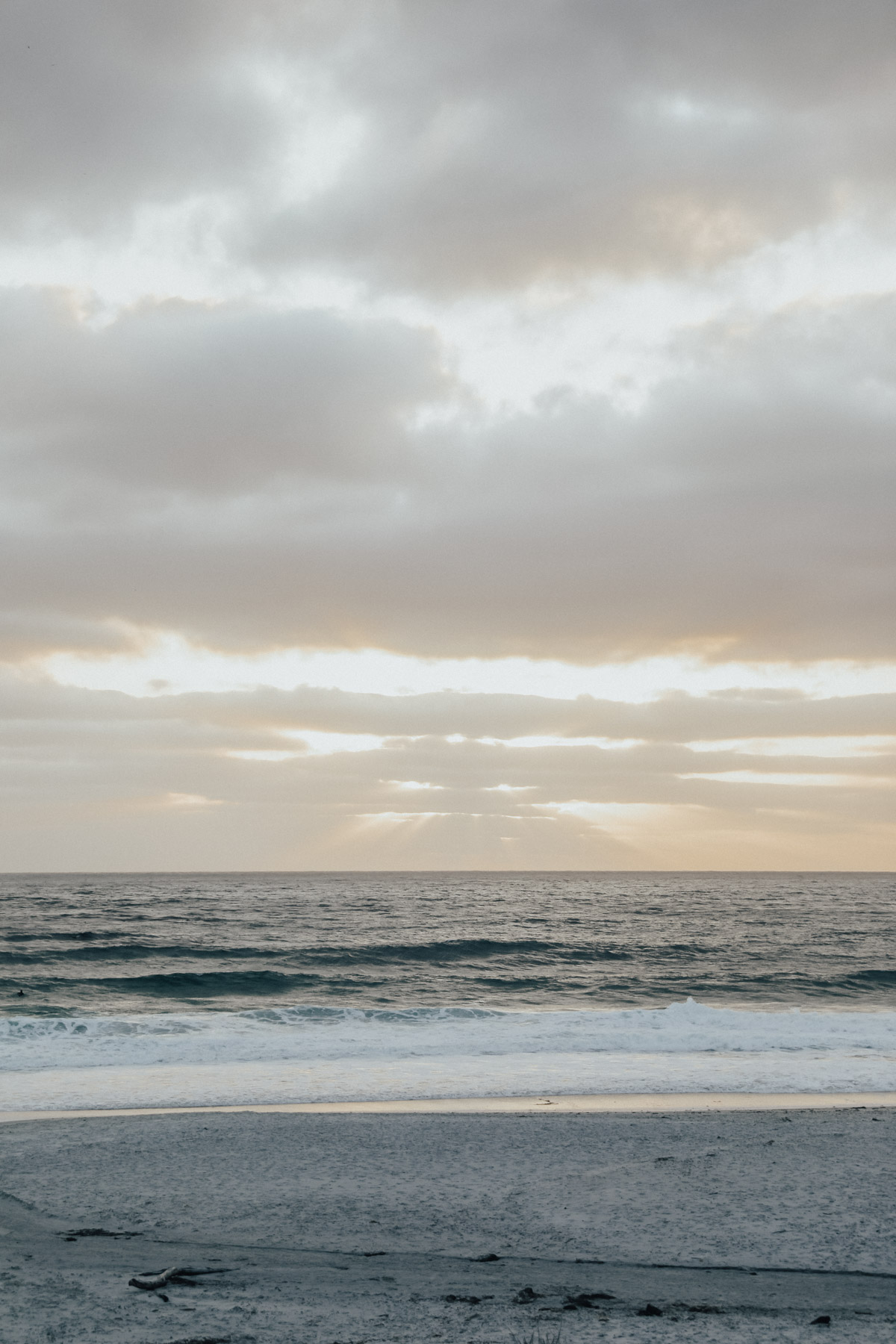 What to Wear
Carmel is situated just south of the Bay Area. So it has some similar weather tendencies but tends to be a little warmer. I'd check the weather ahead of time, but typically you'll find cooler mornings and evenings, paired with beautiful sunny days in the mid-70s. So bring layers, especially at night, but think summer vibes when you're picking out your palette and textures. I wore these white culottes for most of my trip, pairing them with tees and sweaters. This tee is made of sweater material and is the perfect combo for Carmel weather. I carried my denim jacket as an extra layer as well.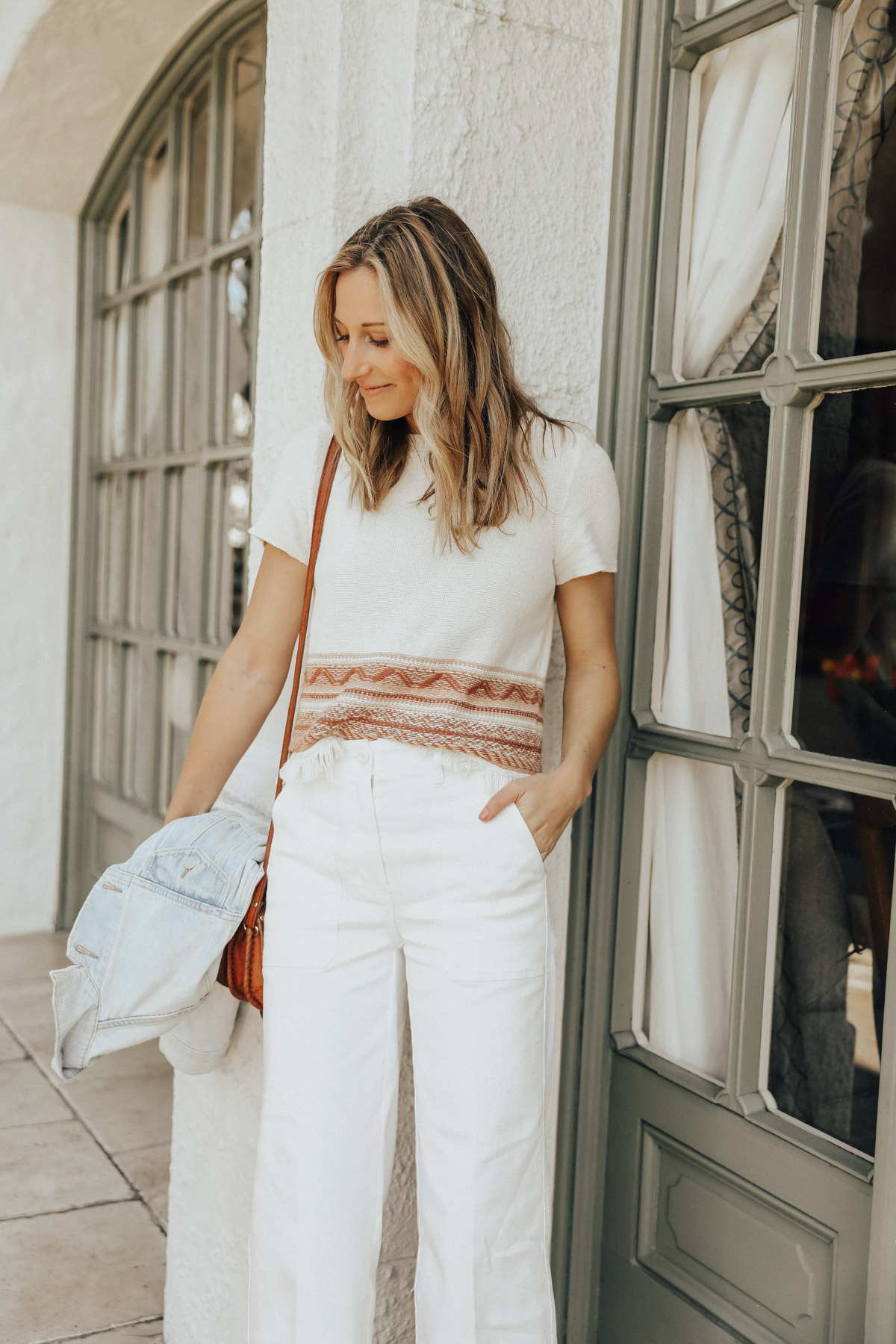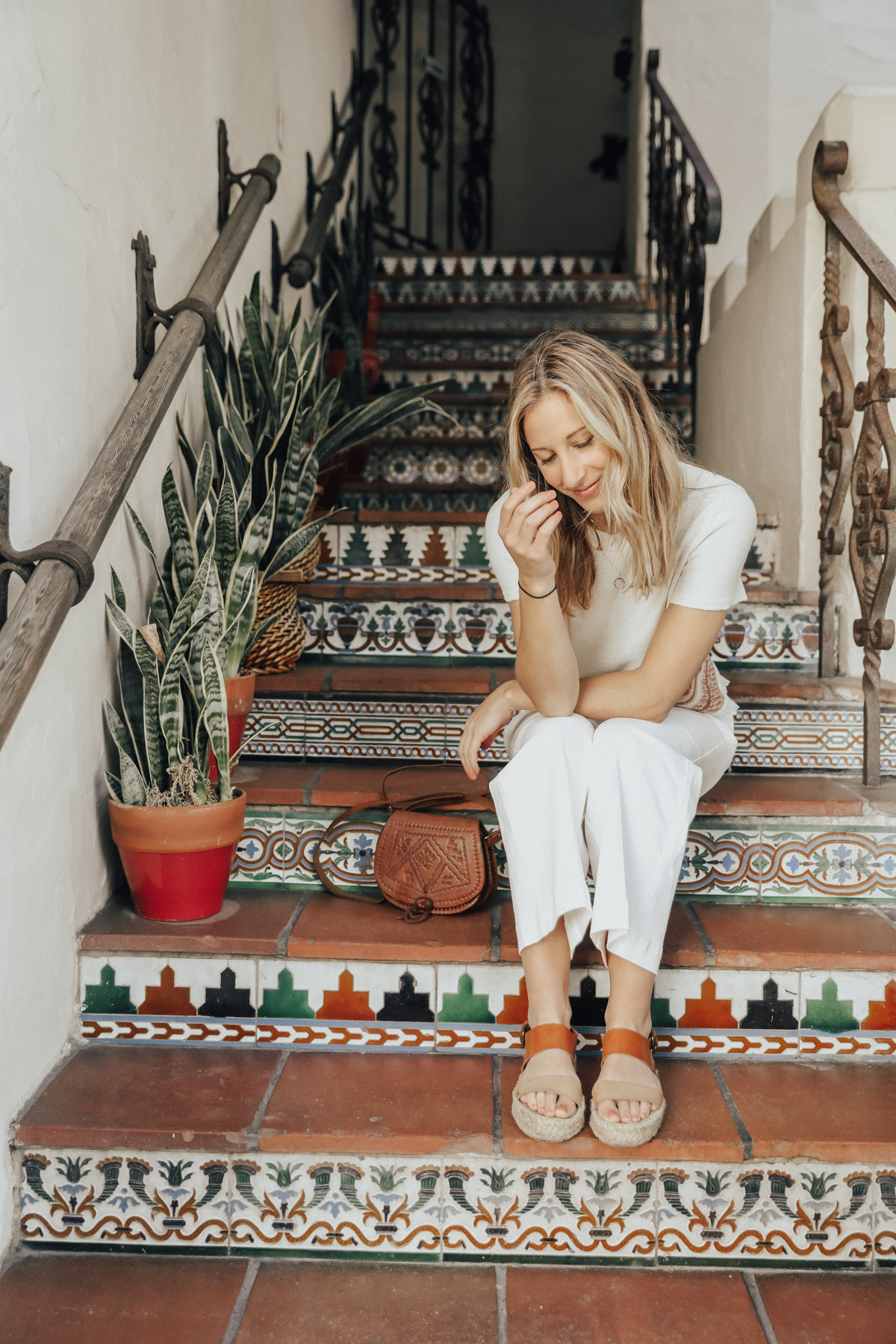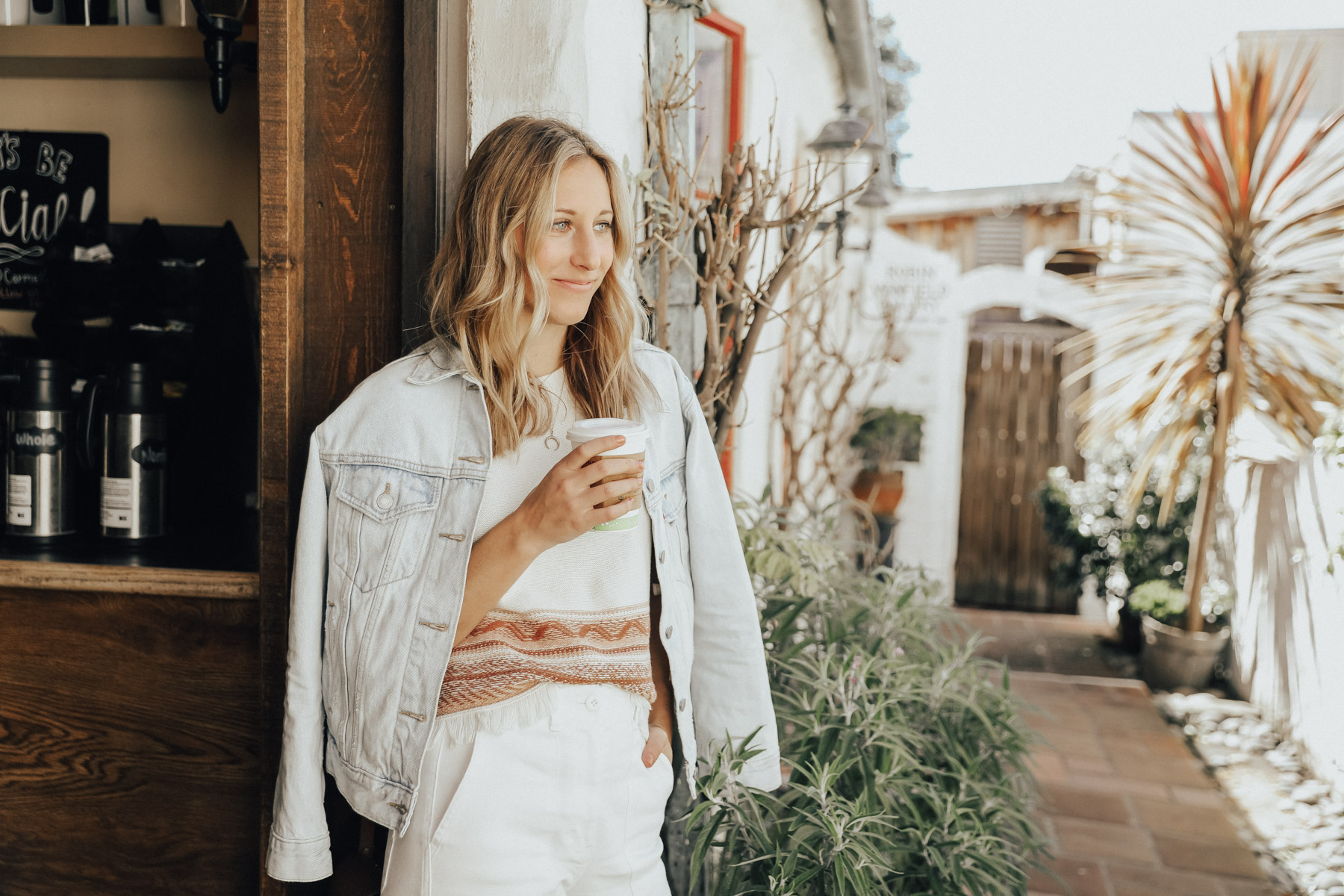 Thank you HomeAway for sponsoring this post.

Shop The Post