Outfits
How to Look Cute from the Gym to Running Errands
posted on March 29, 2018 | by Amanda Holstein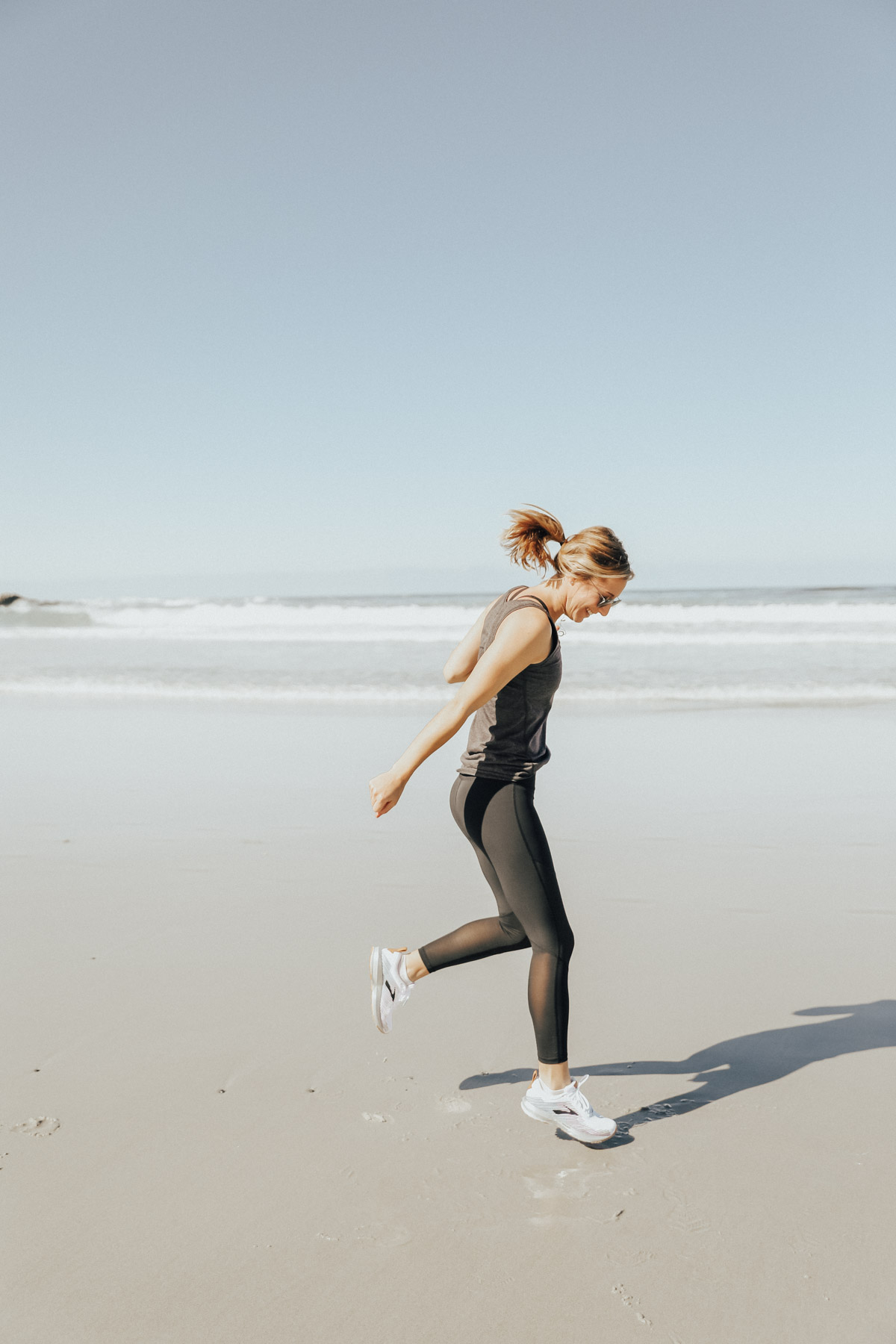 Thank you to Brooks & Zappos for sponsoring this post.
You know when you're running errands or at the gym and there's always that girl who looks so put together? Well, I'm here to tell you it's not as hard as it seems. Some cute workout clothes, versatile sneakers, and stylish layers are all you need. You can throw them on for your workout and just add a couple extra layers for your post-sweat plans! Here's how:
Working Out
Lately, I've been loving Brooks workout gear, particularly their running shoes. They're insanely comfortable and super supportive for working out! Plus, I love the touches of leather that make them super versatile for wearing outside the gym. Check them out here! Cute leggings are a must for busy days like this too. I'm loving the sheer leggings trend and Brooks makes an awesome, lightweight pair perfect for hot days. I pair their leggings with a simple tank & sports bra. I like sticking with neutral colors for my workout clothes because they're easier to transition for the rest of the day.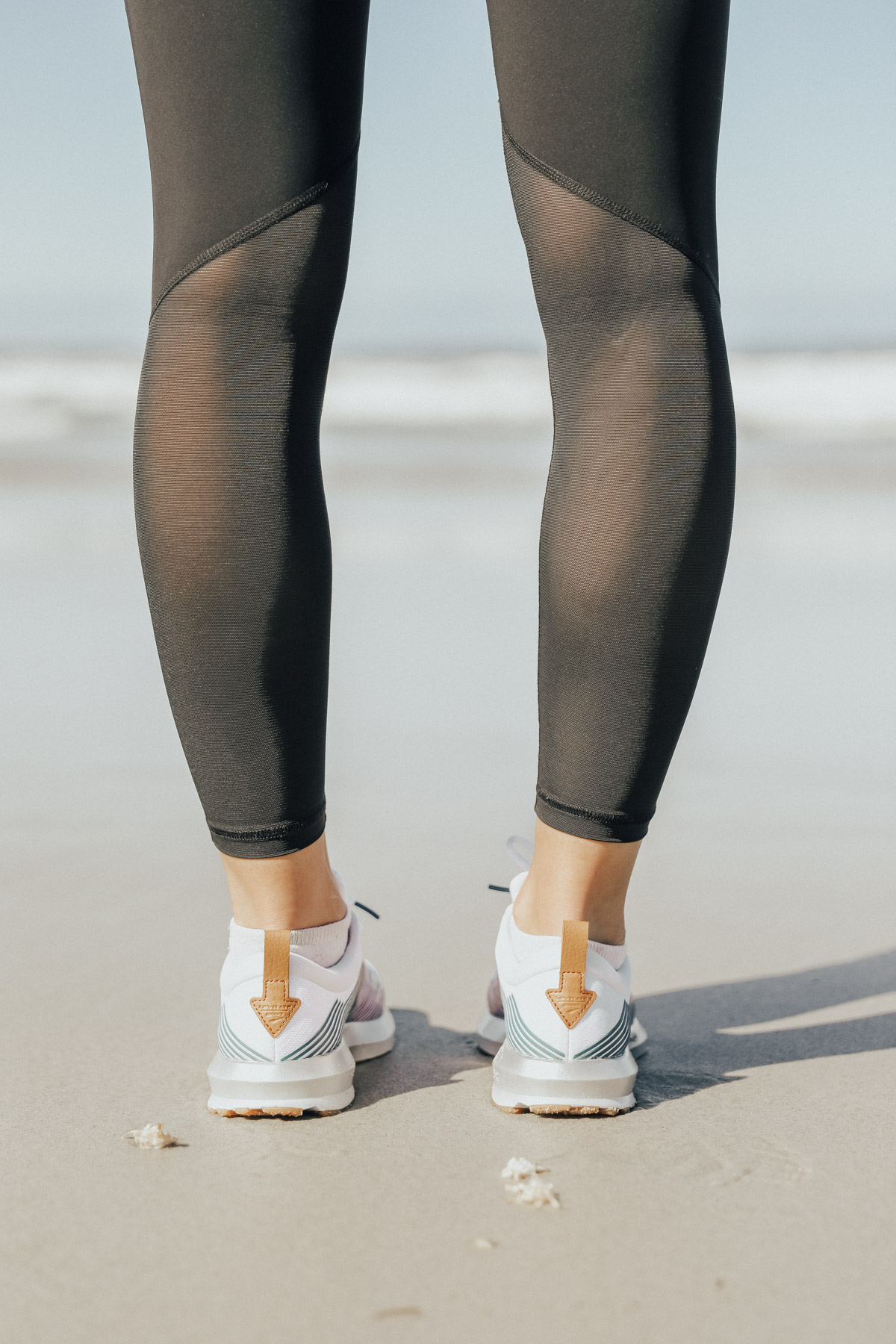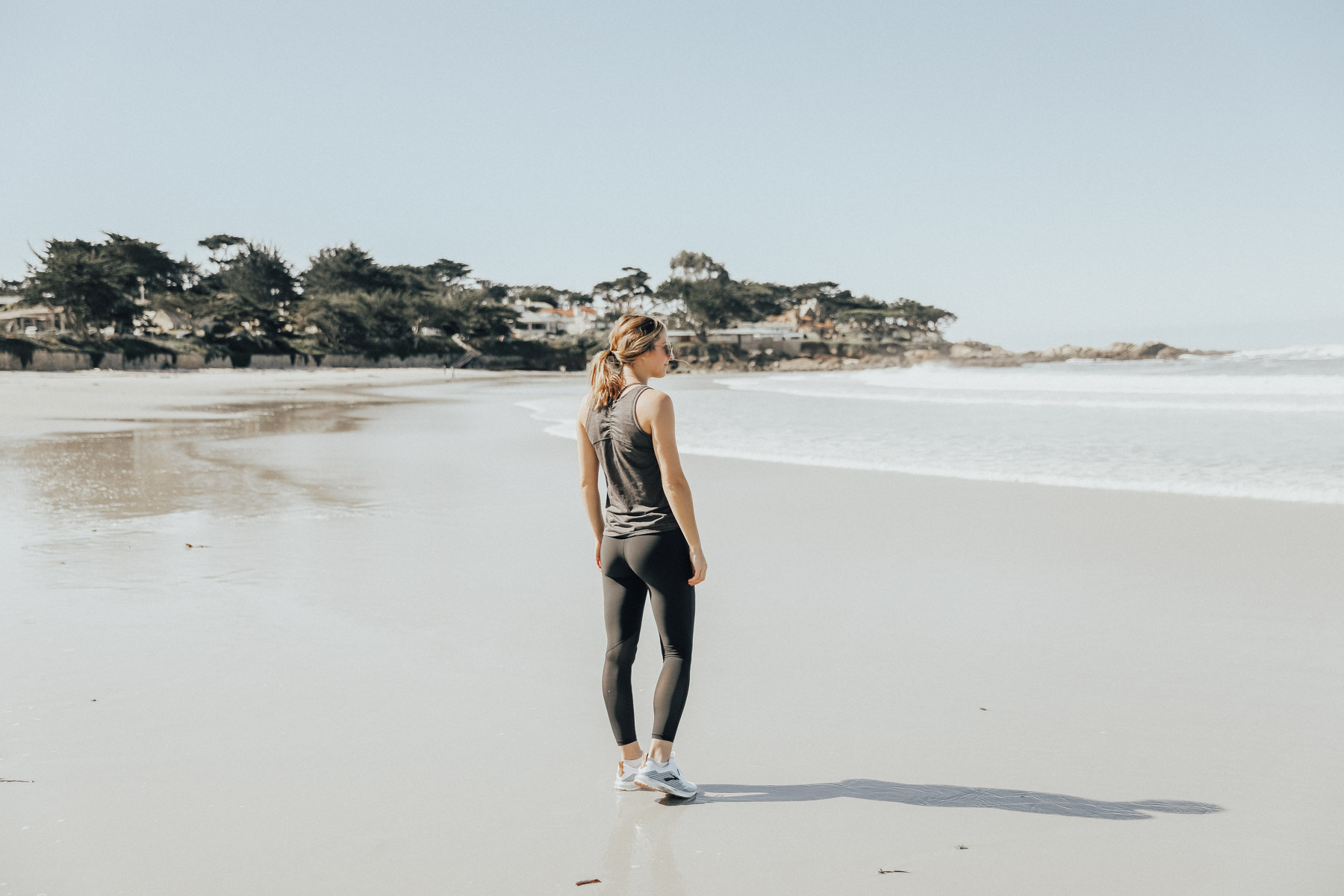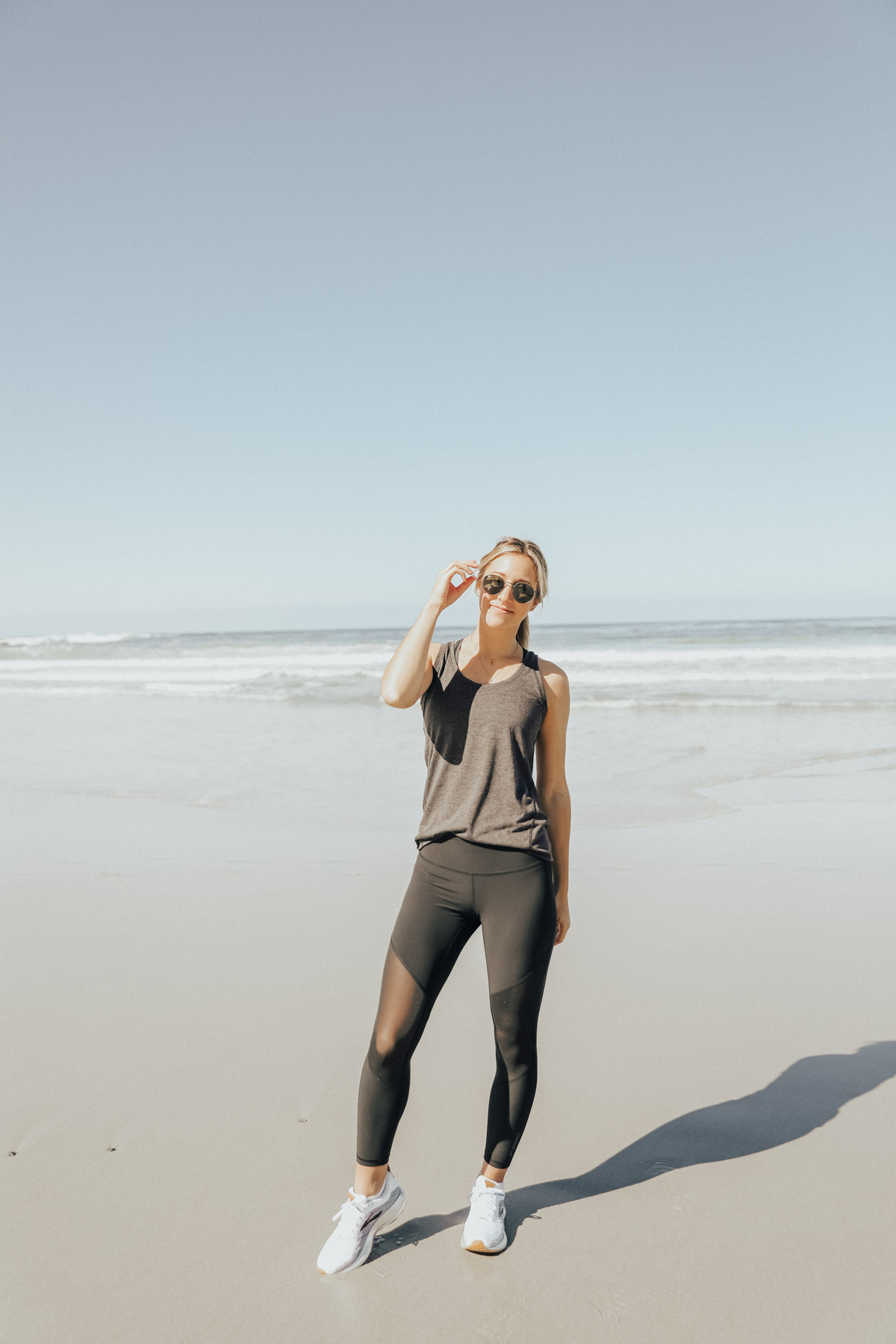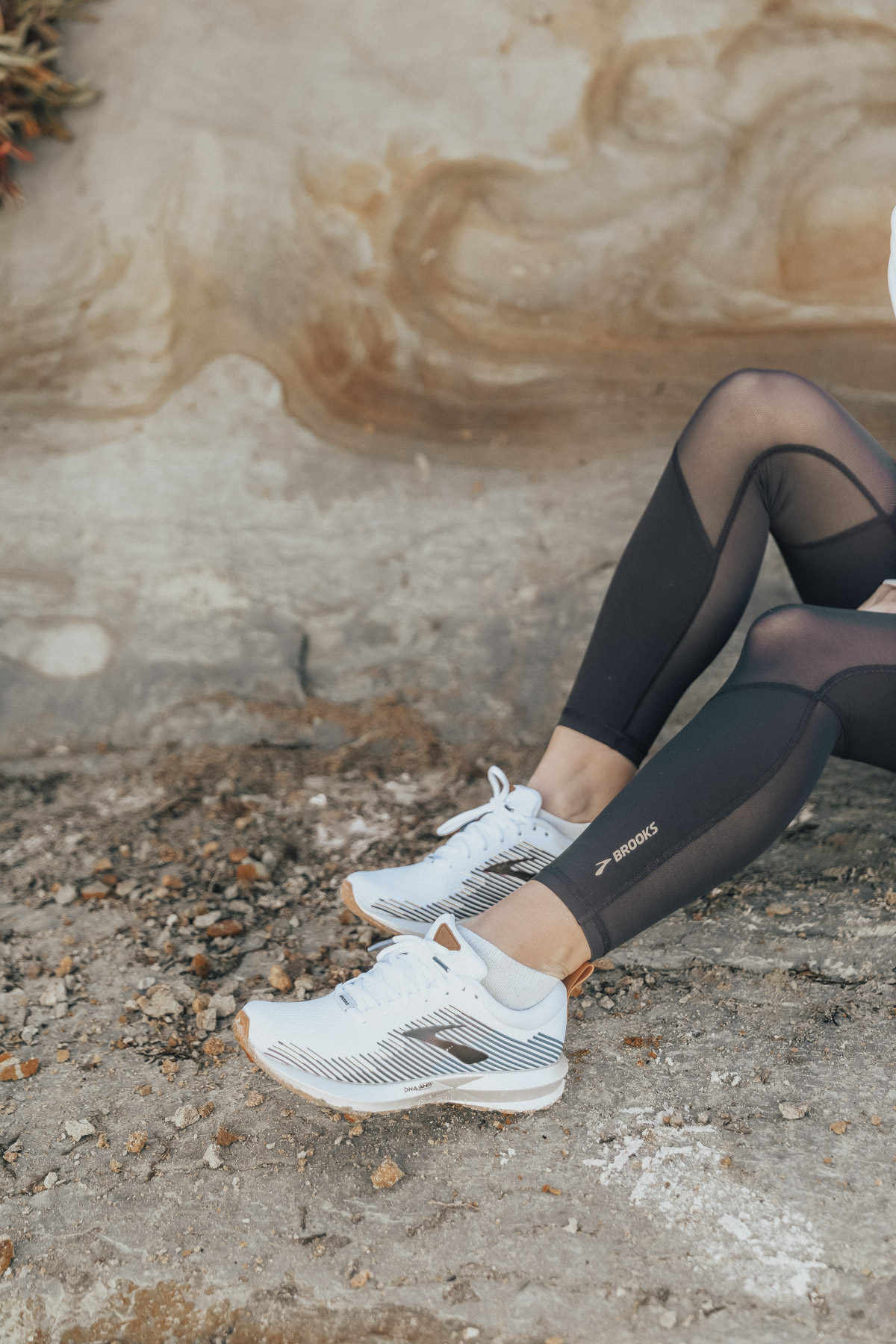 Running Errands
The sheer detail of these leggings makes them super stylish and easy to pair with regular clothes. They're the ideal piece for transitioning from gym to the rest of your day. I also love that their sports bra has thins traps so it doesn't stick out from under your shirt. This helps keep your look more put together as well. Add a cute athletic hoodie to layer when you've finished your workout and to add some interest to your look. My final trick to making my gym outfit transition is to add a denim jacket over my other layers! It's such an easy way to look a little more put together. The best part is you can order everything I'm wearing from one place! Zappos, of course. You know I'm obsessed with their insanely fast FREE shipping and their incredible customer service!