Makeup
Gel Eyeliner: 3 Ways
posted on September 23, 2014 | by Amanda Holstein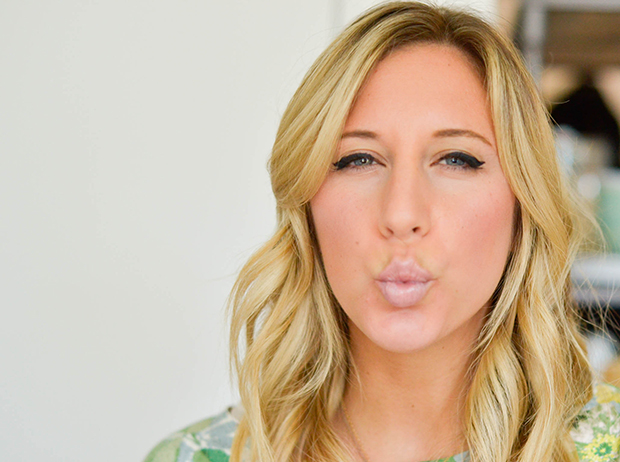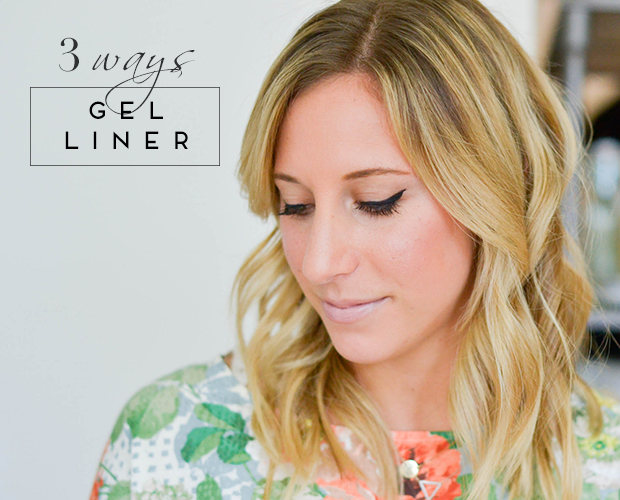 Gel eyeliner can be seriously intimidating, but once you master it, it can open up your beauty routine to an array of new looks. It's a great option when you want something a little bolder and more dramatic. First thing's first: you need the right tools. While some gel eyeliners act more like a paint brush, most of us feel more comfortable with a pen or marker. Which is why I highly recommend the new They're Real Push-Up Liner by Benefit Cosmetics. Out of all the liners I've tried, I'd say this one is perfect for beginners. Pair it with They're Real Mascara to finish these three looks. Plus if you buy it now at Macy's and macys.com, you get a free deluxe sample of They're Real Remover!
1. Classic
Gel eyeliner doesn't always have to be used for super dramatic looks. It's great for giving your regular eyeliner more definition to make your eyes really pop. Start by using the flat edge of the liner to create a thicker line from the outer corner of your eye. Then hold it horizontally to create a thin line along the rest of the lash line. Easy, right?
2. Winged
Every girl wants to master that winged eyeliner look, but it can be tricky. If you break it down into steps, practice a bit, and don't be afraid to touch up the look when you're done, then it's totally doable. Start by creating a line at an angle from the outer corner of your eye. Make it longer than you think. Then create a triangle from that line. Add some liner to your top lash line and connect it to the triangle to smooth out the shape. This is the part I think most people have trouble with. My trick is to open my eye after creating the triangle because the wing always looks so different with your eyes open. Create the shape you want with your eyes open, then dip a Q-tip in eye-makeup remover and use it as an eraser to perfect the look.
3. Double Winged
Sounds scary, I know. But I actually think this look is easier to achieve than winged eyeliner. You just need to draw two thin lines (using the tip of your eyeliner brush) and add some product to the top lash line. Again, you can always use a Q-tip to erase any mistakes when you're done. Just be sure to keep the two lines thin and short so they aren't too dramatic.
And you're done! Let me know if you have any questions on these tutorials in your comments below and enjoy your bold new looks.
// this post is sponsored by Macy's and Benefit Cosmetics