Hair
How To Use a Curling Wand
posted on May 16, 2014 | by Amanda Holstein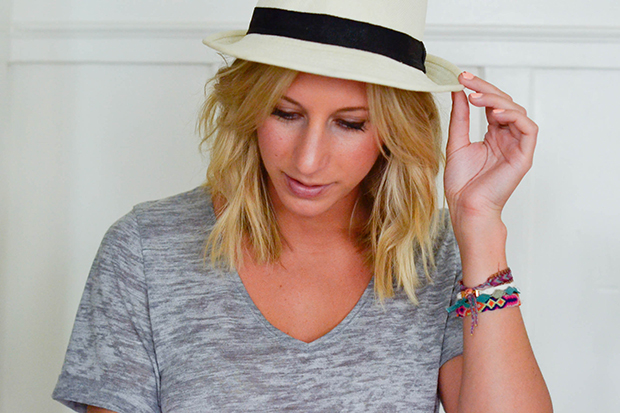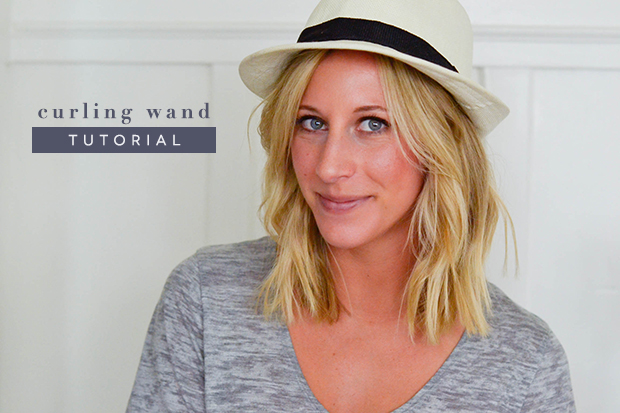 Now that you've mastered the curling iron, it's time to learn how to use a curling wand. A curling wand is a clipless curling iron that is larger towards the top and gradually gets smaller. It's a really great tool because it creates the perfect, natural looking waves. It's harder to get the more natural look with a regular curling iron, so now that I've figured out how to use this new tool, I'm hooked! I highly recommend it. Check out the step by step tutorial below and maybe you'll convert to the curling wand too.
Steps 1-4:
Start by holding the curling wand with your right hand. Hold it upside down, over the left side of your head. Take a 1/2 inch – 1 inch piece of hair and hold it in front of the curling wand.Use your free hand to wrap the hair around the wand, away from your face. Careful not to touch the hot wand – that's the tricky part! But the more you practice, the easier it gets. I like to start by holding the hair towards the root and as I wrap the hair, I slowly bring my hand down towards the ends.
Make sure you leave an inch of the ends out of the wand so they stay straight. If you want, you can straighten the ends when you're finished or just straighten  your hair before you start curling (that's what I do). That way, you get that edgy look with straight, blunt ends. Gently release your hair and pull the wand up. I like to pull the ends of the hair down once I remove the wand to make the curl more wavy and less tight.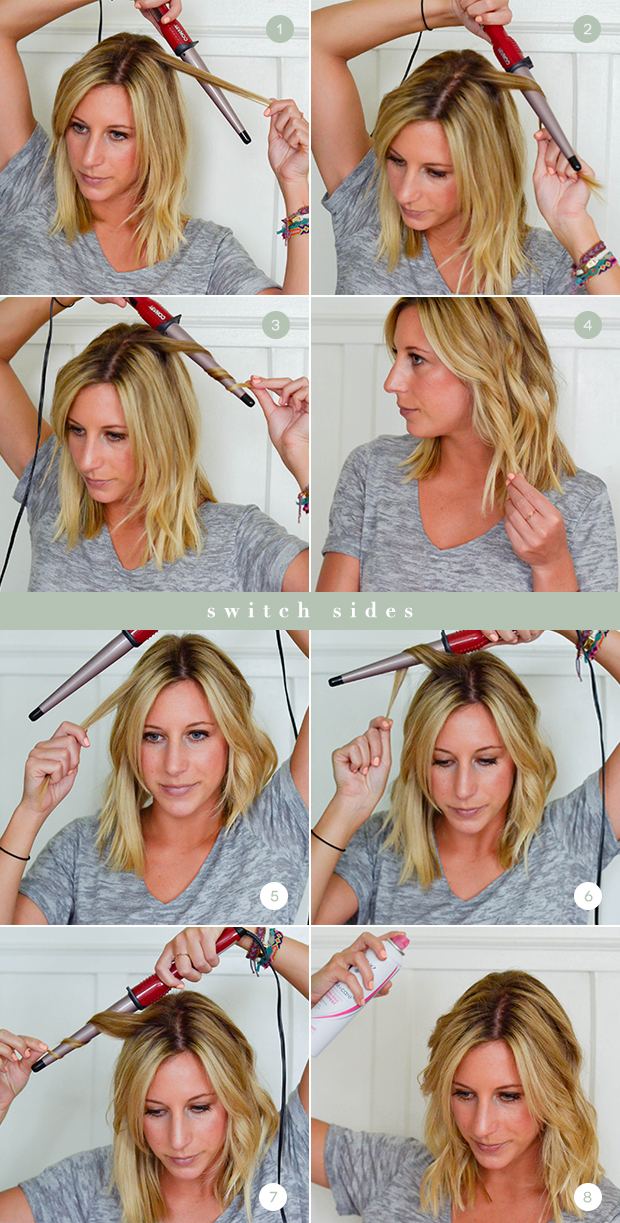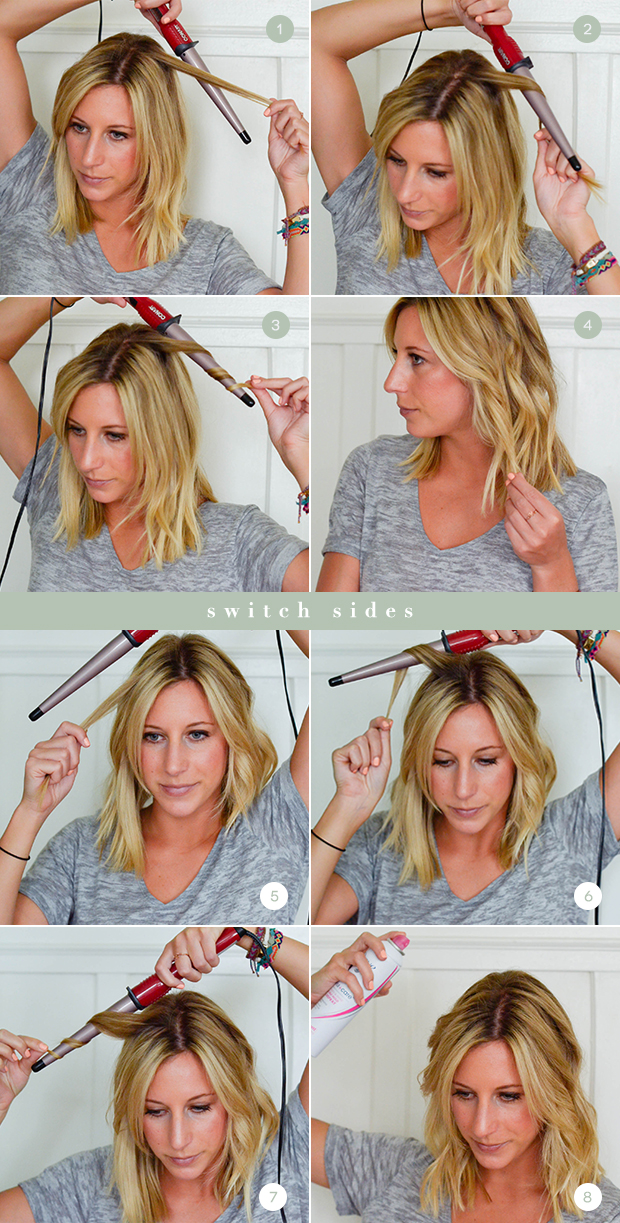 Steps 5-8:
Now to do the other side of your head, you need to switch hands. Hold the wand in your left hand, turn it upside down and hold it over the right side of your head. Again, make sure to curl the pieces away from your face. Once you've curled your whole head, spray with a flexible hold hairspray. Then, style as you wish!
Shop The Post
show_shopthepost_widget id="54296"