Makeup
11 Essentials to Keep in Your Travel Makeup Bag
posted on November 21, 2019 | by Lauren Abraham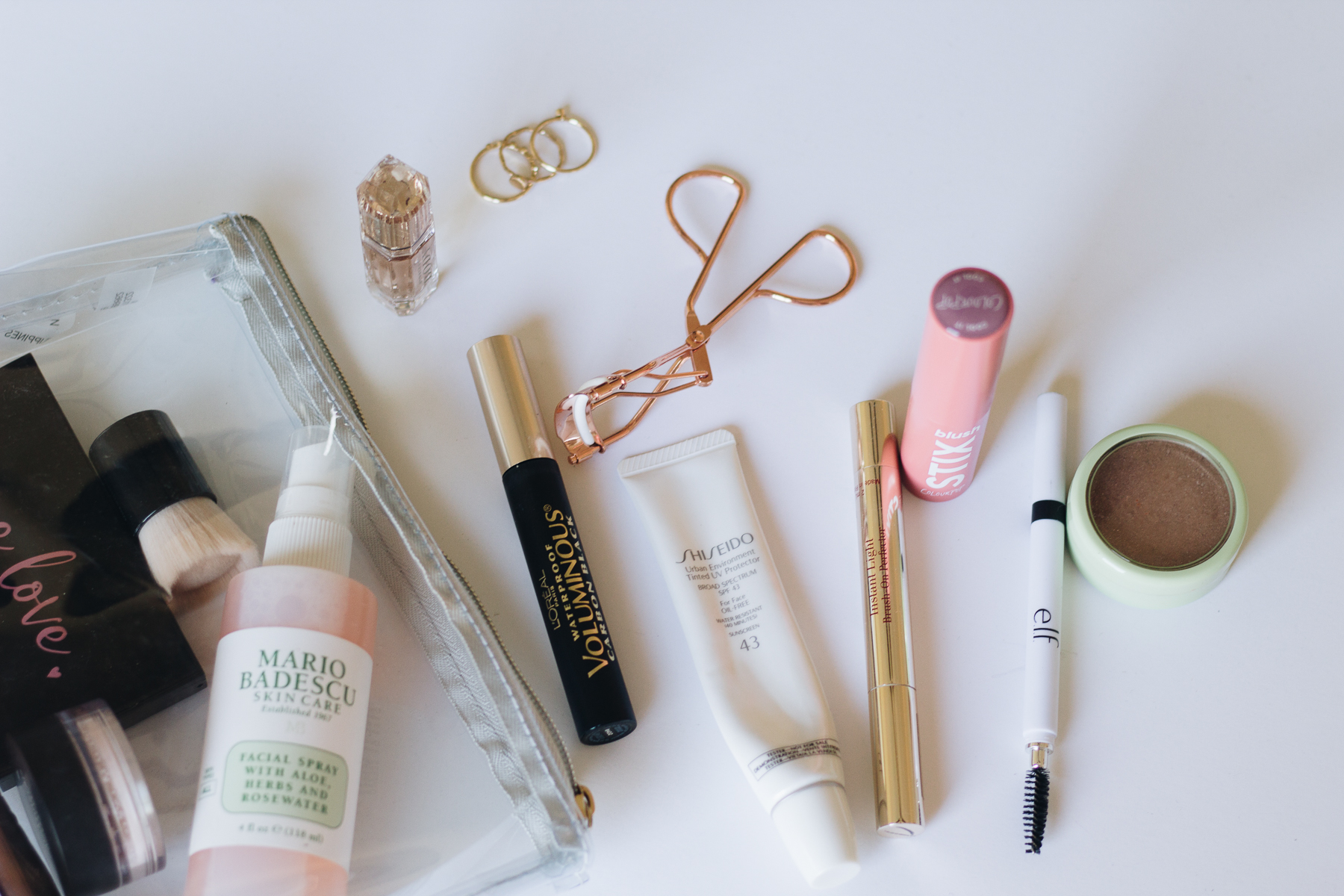 If you're a makeup lover like me, you know the struggles of trying to narrow down your collection to just a few products to take with you when traveling. This is especially the case when you'll be traveling for an extended period of time and might want to change up your look.
When packing your travel makeup bag, you'll most likely have limited space. However, this doesn't mean you have to compromise your beauty routine! Follow along as we share some essential products to take with you on your travels so you can look and feel your very best.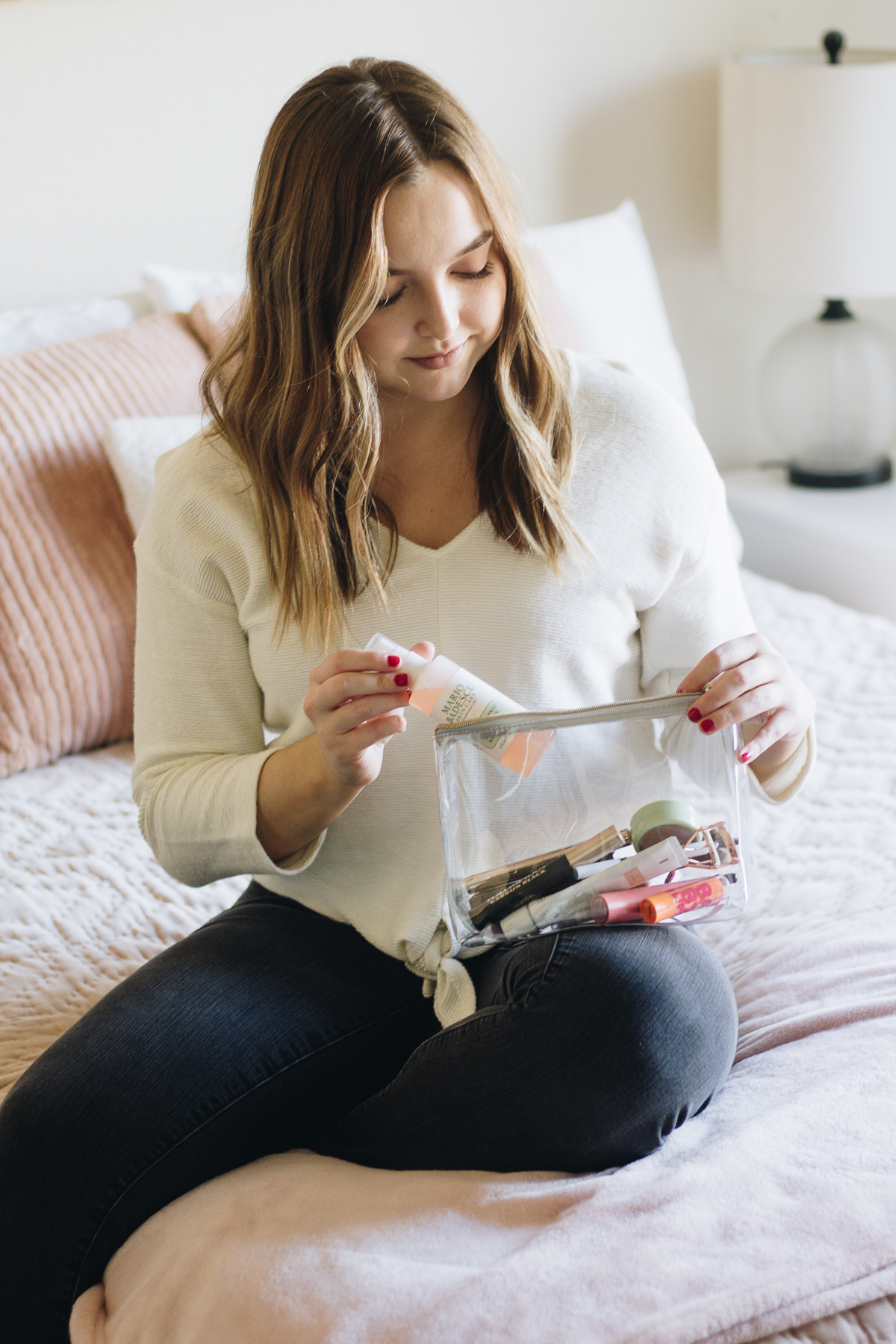 Sunscreen
While this technically isn't a makeup product, it's crucial to bring a good sunscreen with you when traveling. The type of sunscreen will vary based on the trip you're going on.
For example, if you'll be spending a lot of time at the beach, you'll most likely need a water-resistant sunscreen with a high SPF. Neutrogena's Ultra Sheer Dry-Touch Sunscreen (which comes in an SPF of 100) is a great option for this. If you'll be on a trip where you aren't spending a ton of time outside in the sun, a moisturizer with an SPF of 30 like Aveeno's Positively Radiant Daily Moisturizer will most likely do the trick.
Tinted Moisturizer
A tinted moisturizer is a great product to take while traveling. A sheer layer will keep your skin moisturized while adding a little bit of coverage, and won't feel too heavy on your skin. Plus, most tinted moisturizers can be applied with your hands, which means one less brush you'll have to pack in your bag.
Shiseido's Urban Environment Tinted UV Protector is a great option for a tinted moisturizer. This formula is easy to blend, lightweight, and also has SPF 43. This product can also be layered to achieve a more full coverage look.
Concealer
When it comes to concealer, you'll want a long-lasting formula that you won't have to touch up throughout the day. One of my favorites is the Clarins Instant Light Brush-On Perfector—it adds just the right amount of coverage and has a really pretty brightening effect when applied to the skin.
This product has a brush applicator, which makes it easy to swipe on and blend with your fingertips. I like to use this under my eyes, around my nose, and on the high points of the face to add a bit of a highlight.
Powder
A good face powder is an essential product to bring with you, especially if you'll be in a warm, humid climate. Many people love the BareMinerals Mineral Veil Finishing Powder, and for a good reason! A light dusting of this powder will keep your makeup in place all day and will combat oil without drying your skin.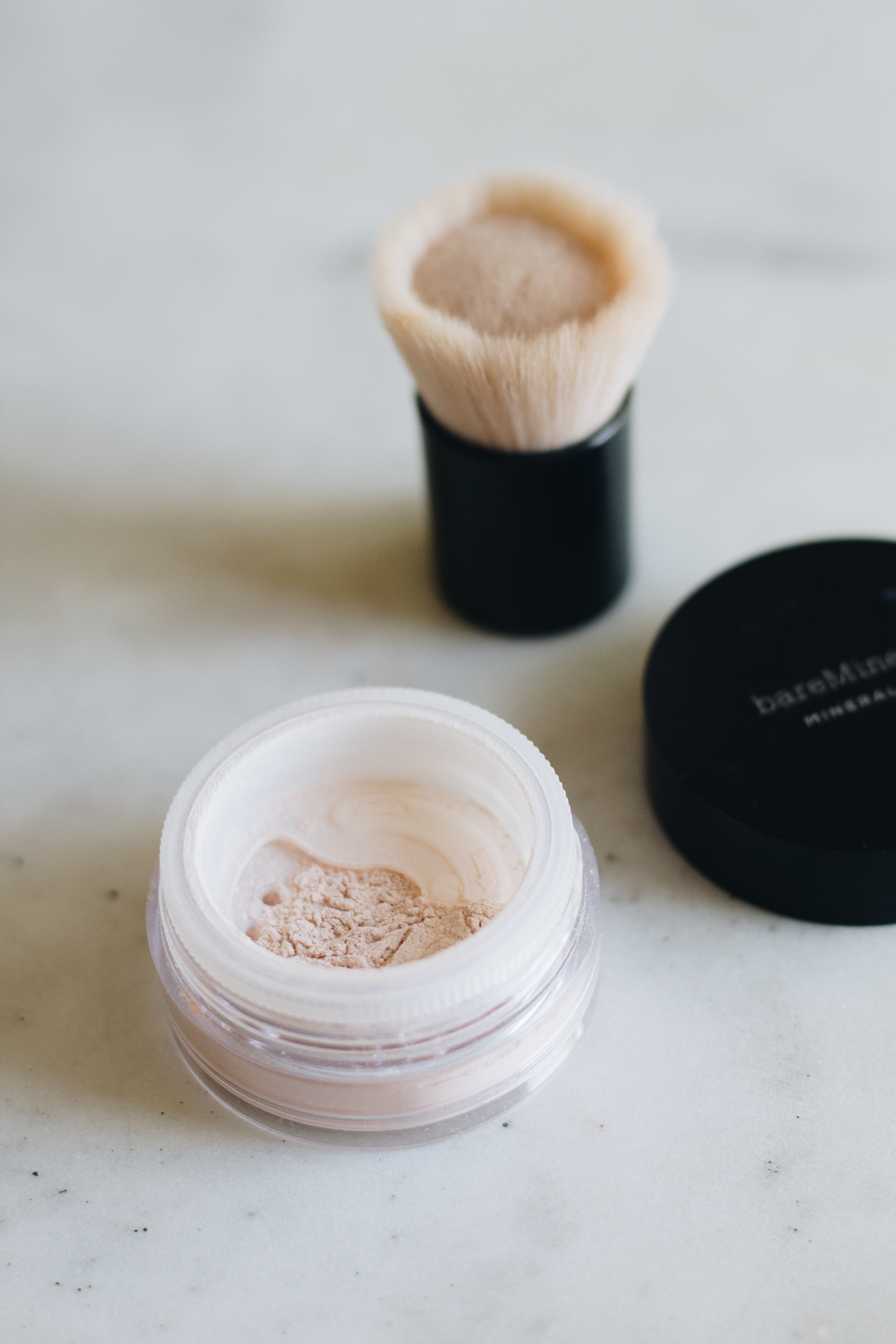 Bronzer
Bronzer can really warm up the face and bring life back into the skin. There are plenty of bronzers out there that come in a variety of shades to suit different skin tones. One of my favorites is the Pixi Beauty Bronzer, which has a pretty sheen to it without being glittery.
Using a fluffy brush, I like to sweep this bronzer across my forehead, cheekbones, and jawline. This bronzer isn't super pigmented, which is good because you don't have to worry about going overboard!
Blush
Cream blushes are great for travel because they can also be used as a lip color! Colourpop has a great line of Blush Stix that come in all different colors, from cool pinks to bronzy shades. To apply, simply swipe the product across your cheeks and blend with your fingertips. The best part about these cream blushes is that they're under $10.
Brows
When you're traveling, you most likely won't have a ton of time to do your makeup. A great product that can be used to quickly fill in your brows is ELF's Instant Lift Eyebrow Pencil.
This twist-up pencil comes in a variety of colors and is only $2 at the drugstore! This pencil has a spoolie at the end, so after filling in your brows, you can brush through them and blend any harsh lines. This is a long-lasting formula, so you won't have to worry about it wearing off throughout the day.
A Simple Eyeshadow Palette
If you're someone who typically wears eyeshadow, you might be tempted to bring multiple palettes with you. However, this can take up a ton of space in your bag! Instead, opt for a smaller palette that has the basic shades you'll need to create a variety of looks.
The Sephora Eye Love Eyeshadow Palette is an amazing product for travel and contains 7 neutral shades. The darker brown shade can be used as a liner and the lightest shade is also really pretty when used as a face highlighter (which means one less product to pack). Also, this palette comes in a sleek compact that won't take up too much space.
Mascara
Mascara can transform any makeup look. When traveling, be sure to choose a mascara that doesn't smudge or flake, especially if you're planning to spend a lot of time outside. The L'Oreal Voluminous Mascara is a classic black formula that adds both length and volume, and it's one of my go-to's when traveling.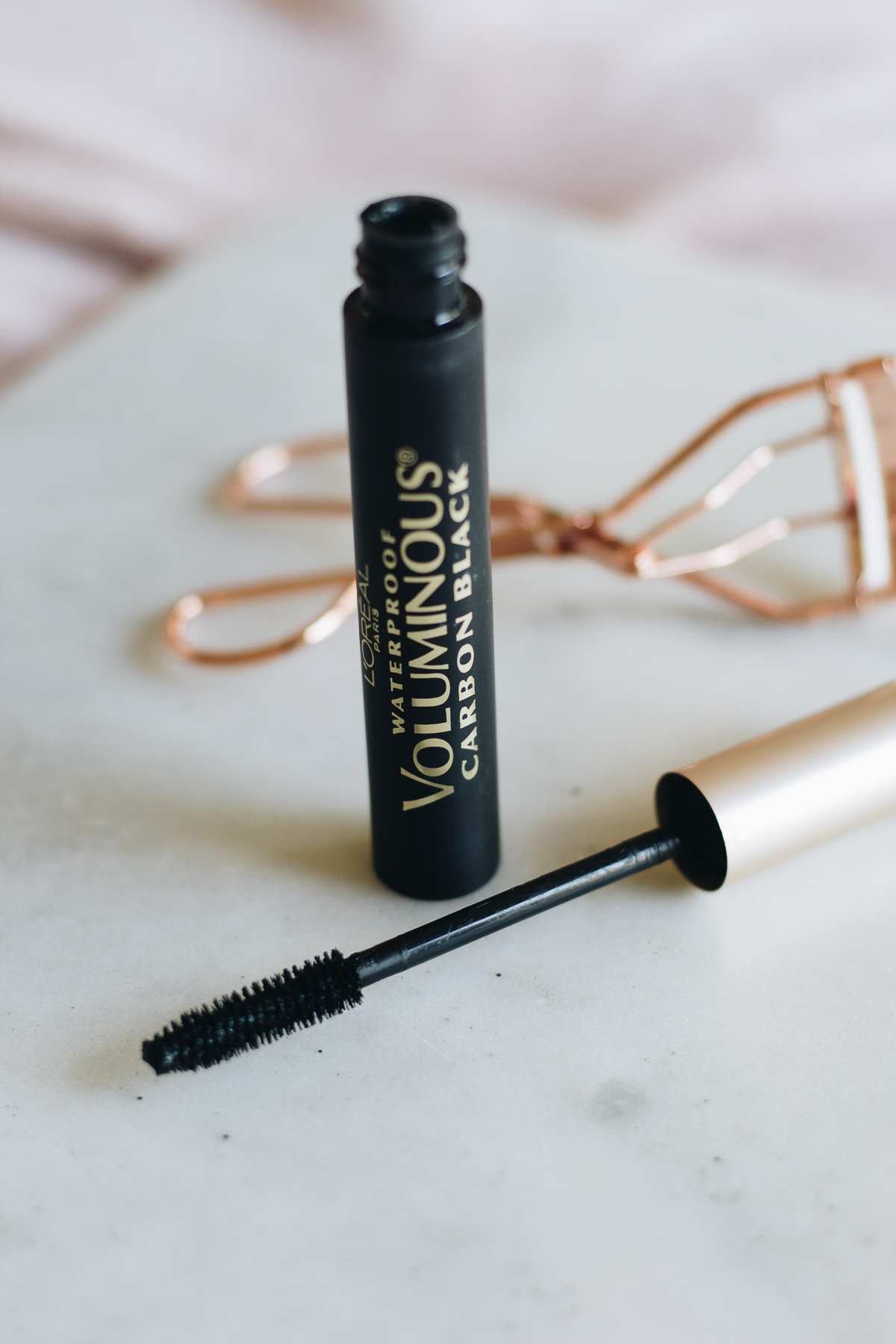 Tinted Lip Balm
Tinted lip balm is great for traveling because you can throw it in your bag and reapply on-the-go. It also will keep your lips moisturized! There are a ton of different tinted lip balms out there, like Maybelline Baby Lips. The 'Cherry' shade adds a really pretty wash of pink that enhances your natural lip color. The best part is that this product is less than $5 at the drugstore!
Rosewater Spray
Last but not least, rosewater spray, like Mario Badescu's Facial Spray with Aloe Herbs and Rosewater, is a great product to keep on hand while traveling. There are so many different ways you can use this spray—you can apply it at night or in the morning as part of your skincare routine, use it as a makeup setting mist, or even take it with you while you're out and about if you need to freshen up your skin throughout the day. This product comes in a travel size, so it's perfect for throwing in your purse.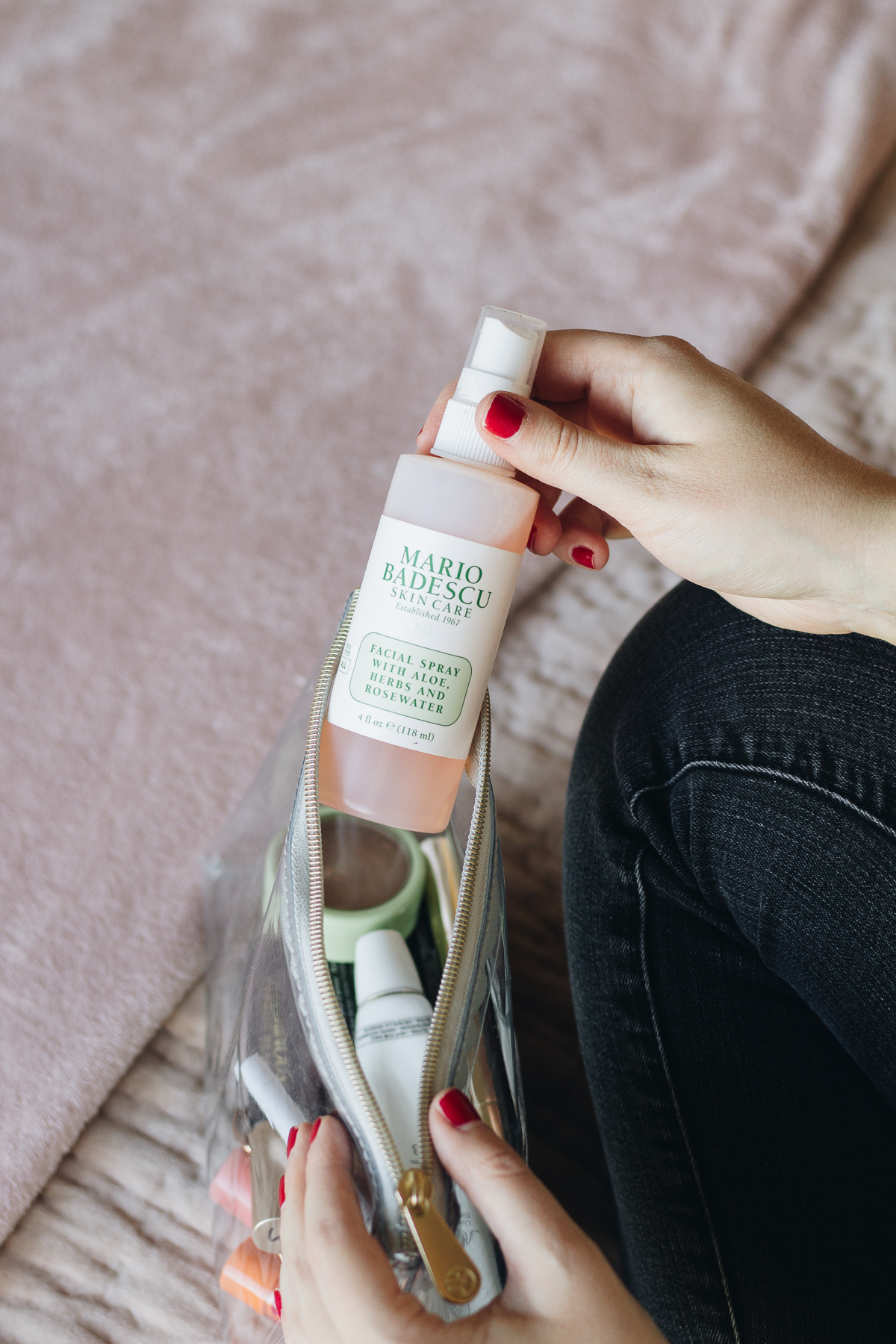 That concludes our list of travel makeup essentials! We hope you enjoy looking fab (while traveling light!) on your next trip.
What makeup products do you always pack when traveling? Let us know in the comments below!
Shop The Post