Makeup
Beauty Products for the Lazy Girl
posted on February 20, 2018 | by Lauren Abraham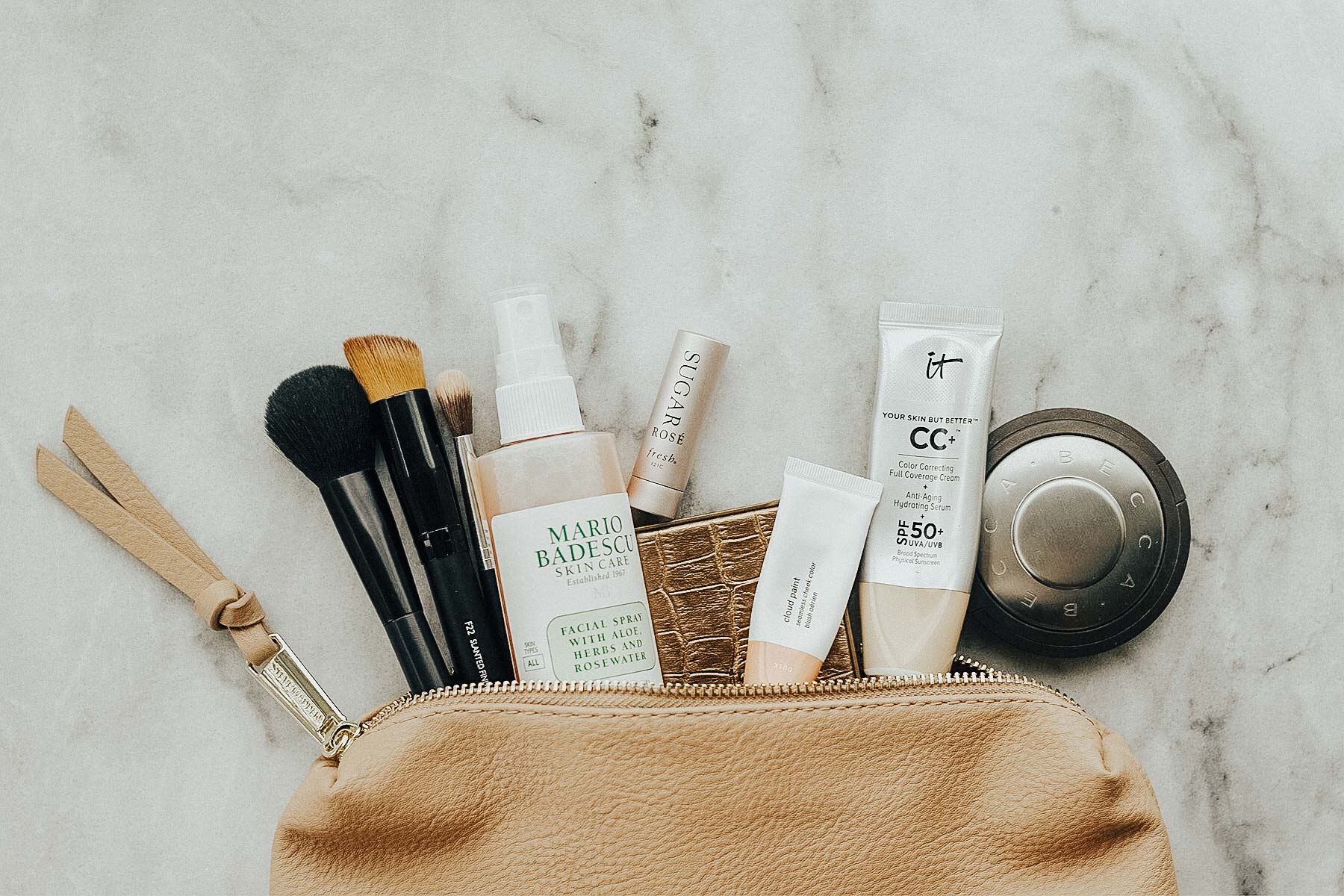 We all have those days where we just can't be bothered to do a full face of makeup (or maybe it's everyday if you're like me). Luckily, there's a way to achieve a low maintenance, quick, and effortless makeup routine that still makes you feel your best. The secret? It's all about using the right products.
The perfect lazy girl beauty product is easy to apply, can be used in multiple ways, and is long-lasting so you don't have to worry about touching up throughout the day. So, whether you like no-fuss makeup or just woke up late, here are a few beauty products to always keep on hand!
BB or CC Cream
If BB and CC creams sound too fancy, don't be intimidated. In short, a BB cream is a lightweight foundation with added skincare benefits. On the other hand, a CC cream is a color-correcting product that counteracts redness and dullness in the skin.
BB and CC creams aren't your run-of-the-mill foundation. They're packed with benefits and because of their lightweight texture, they're super easy to blend in. They're the perfect base product when you're feeling lazy but still want some coverage! An amazing CC cream is the It Cosmetics Your Skin But Better. It's super moisturizing, easy to apply, and has an SPF of 50.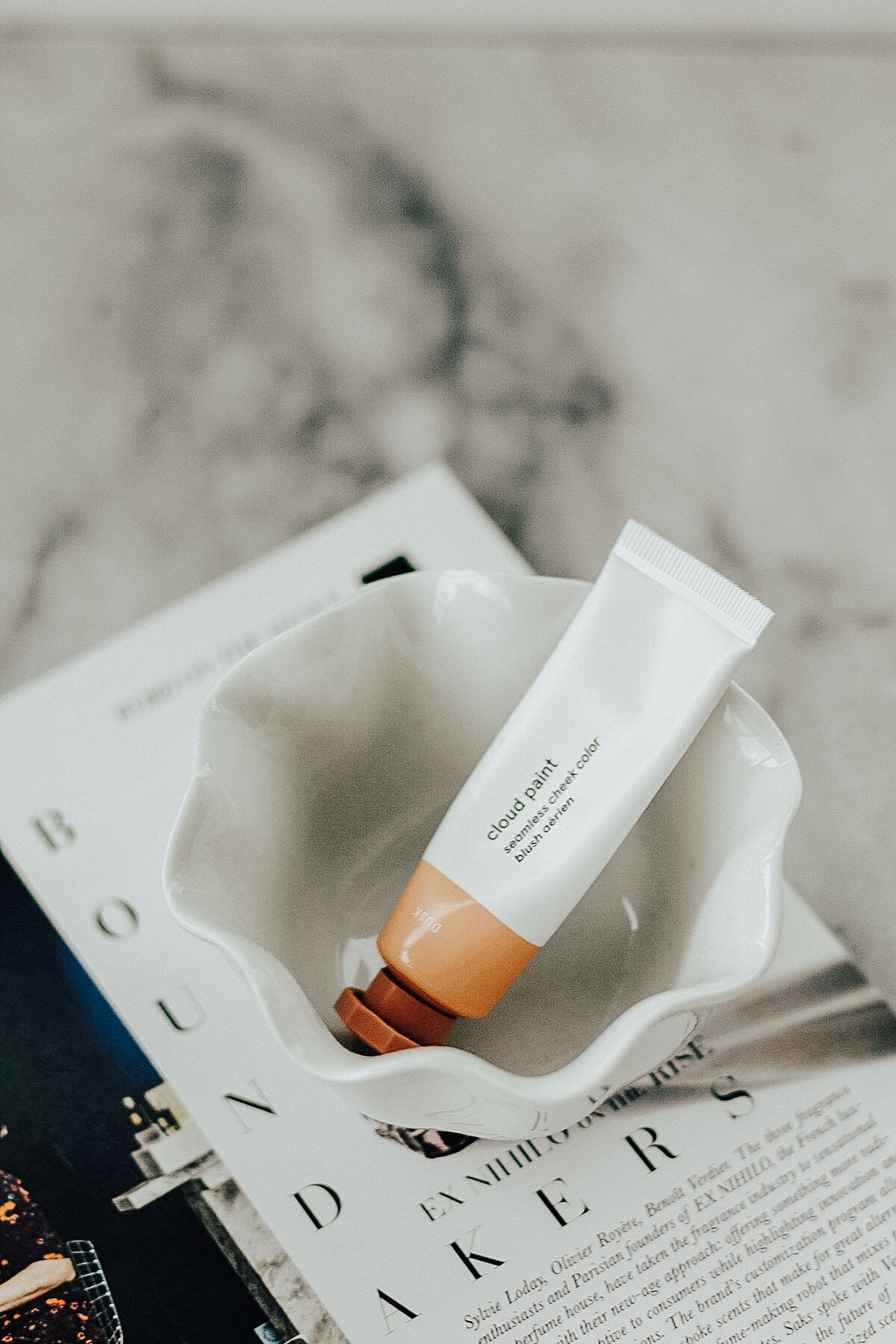 Cream Blush
Cream blush can be a lazy girl's best friend. If you want to add some color to your complexion, simply pat it on the apples of your cheeks and blend with your fingertips – no brushes needed! Plus, it can double as a lip tint.
If you're looking for a pigmented, easy to blend, and mess-free cream blush, try Glossier's Cloud Paint. Don't let the tiny tube fool you – the smallest drop goes a long way!
Bronzer
If you're feeling a bit pale this winter or just want to add some definition to your face, bronzer will do the trick. Powder bronzers are super easy to blend with a big fluffy brush and can even double as eyeshadow. An amazing one is Tarte's Amazonian Clay Bronzer, but if you're looking for a drugstore alternative, try the Butter Bronzer by Physicians Formula. It smells like coconuts!
Remember – the key to making bronzer look natural is to blend it down your neck! This way, your face won't look like it's a different color from your body.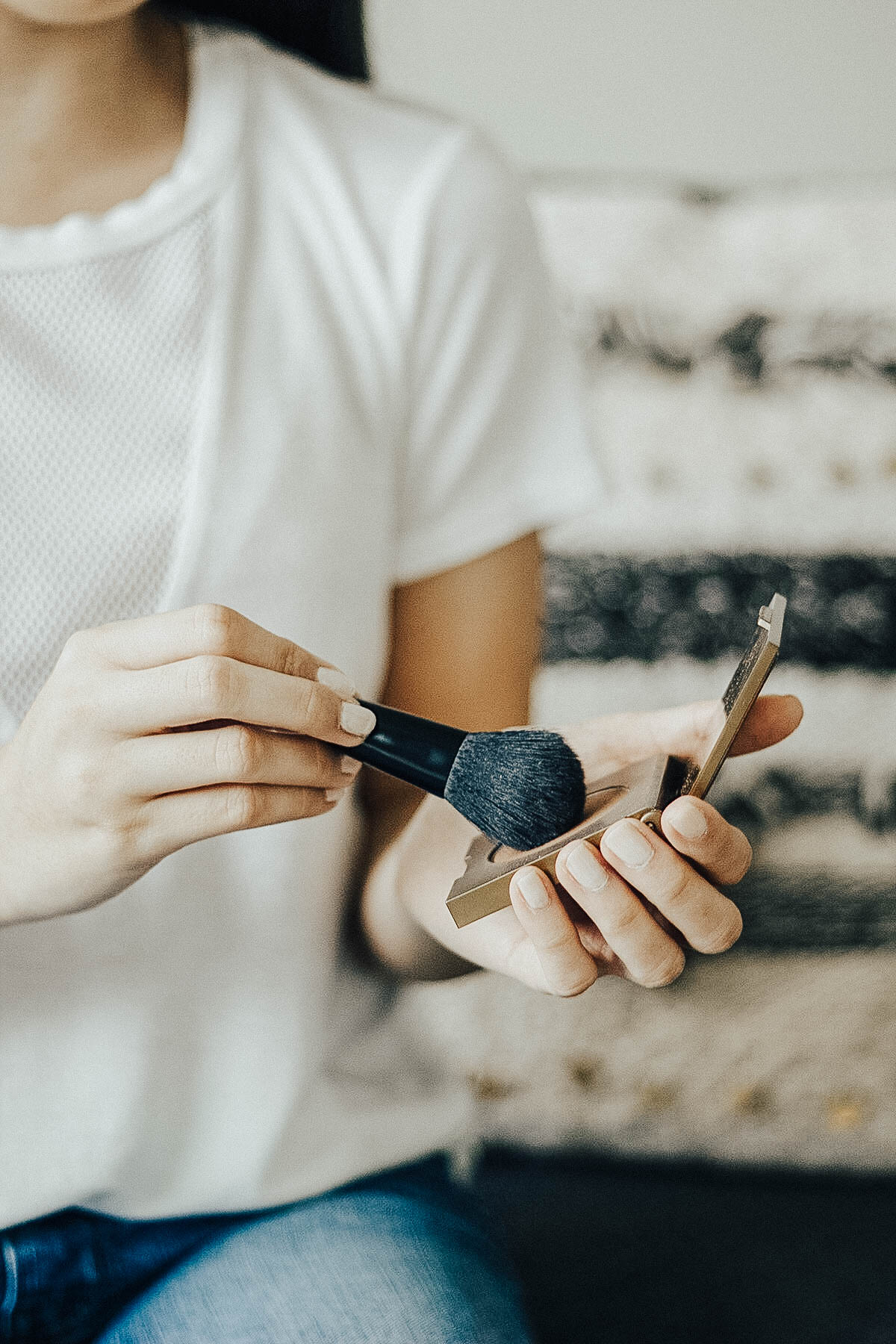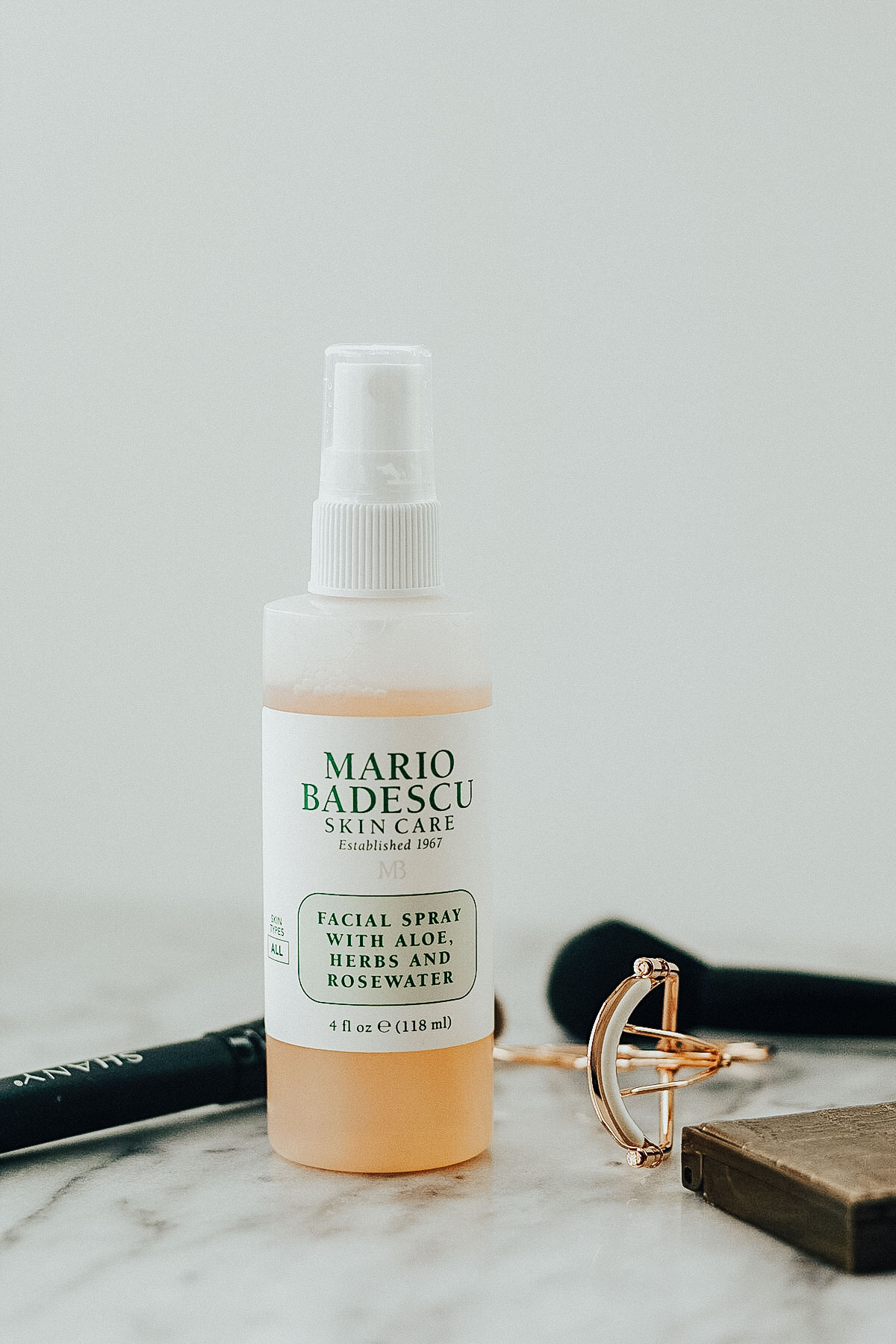 Facial Spray
A hydrating face mist is key if you want a glowing complexion…quick! If you're in a pinch in the morning, you can use it as your moisturizer under makeup. Or, if you have dry skin or feel like your makeup is looking cakey, toss it in your purse and use it throughout the day whenever you need a pick-me-up.
Everyone raves about the Mario Badescu Rosewater Facial Spray, and for a good reason. It has a refreshing rose scent that's not too overwhelming and gives your skin a cool tingly feeling. The best part? It's only $7 and one bottle will last you forever.
Highlighter
Nothing pulls together a look like a tiny dusting of highlighter. Apply it to the tops of your cheekbones, your cupid's bow, the bridge of your nose, and even across your eyelids. You'll instantly look more awake!
If you want a good glow (but still want to look natural), try Becca's Shimmering Skin Perfector in Opal. This universally flattering shade looks pretty on all skin tones and will last all day long!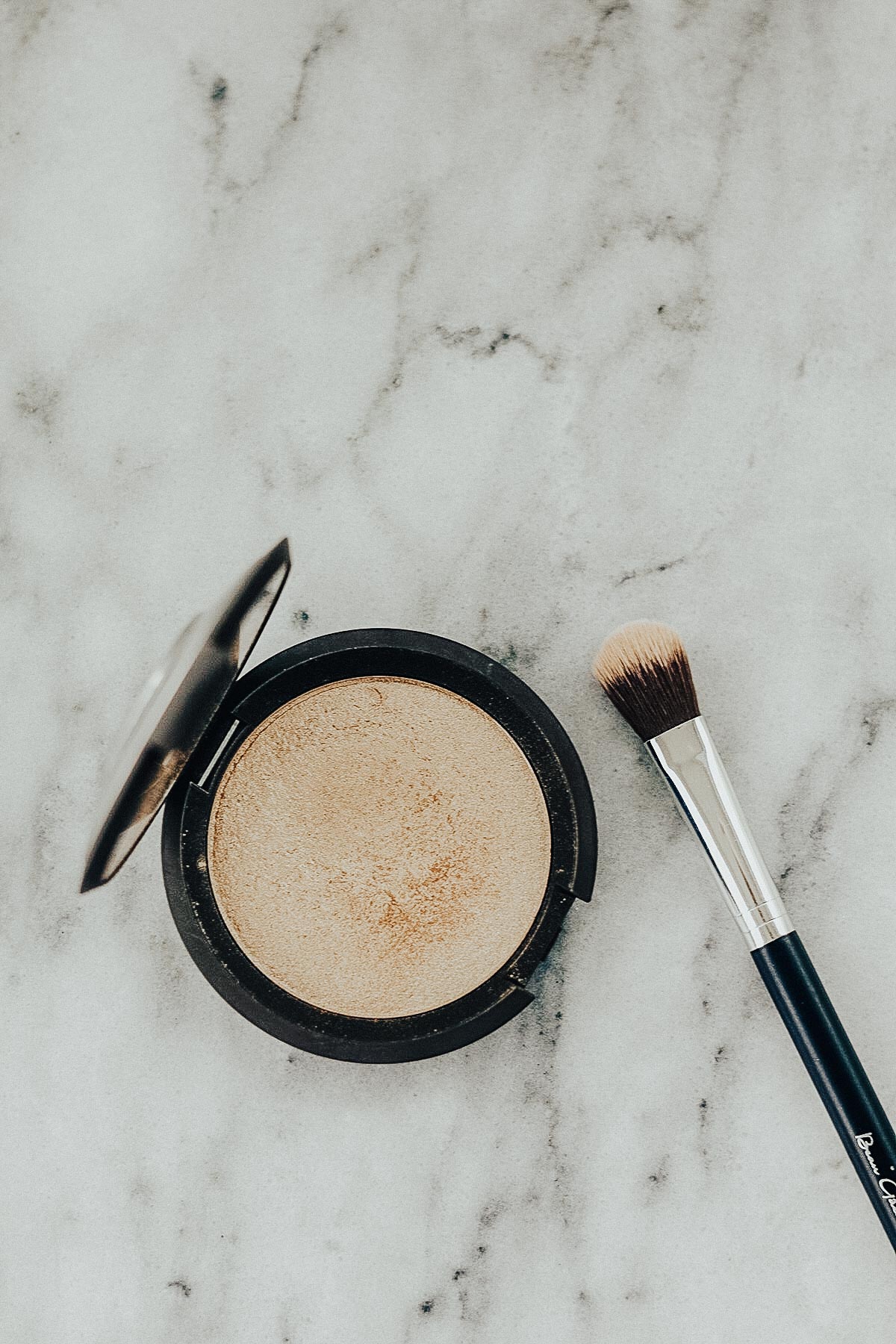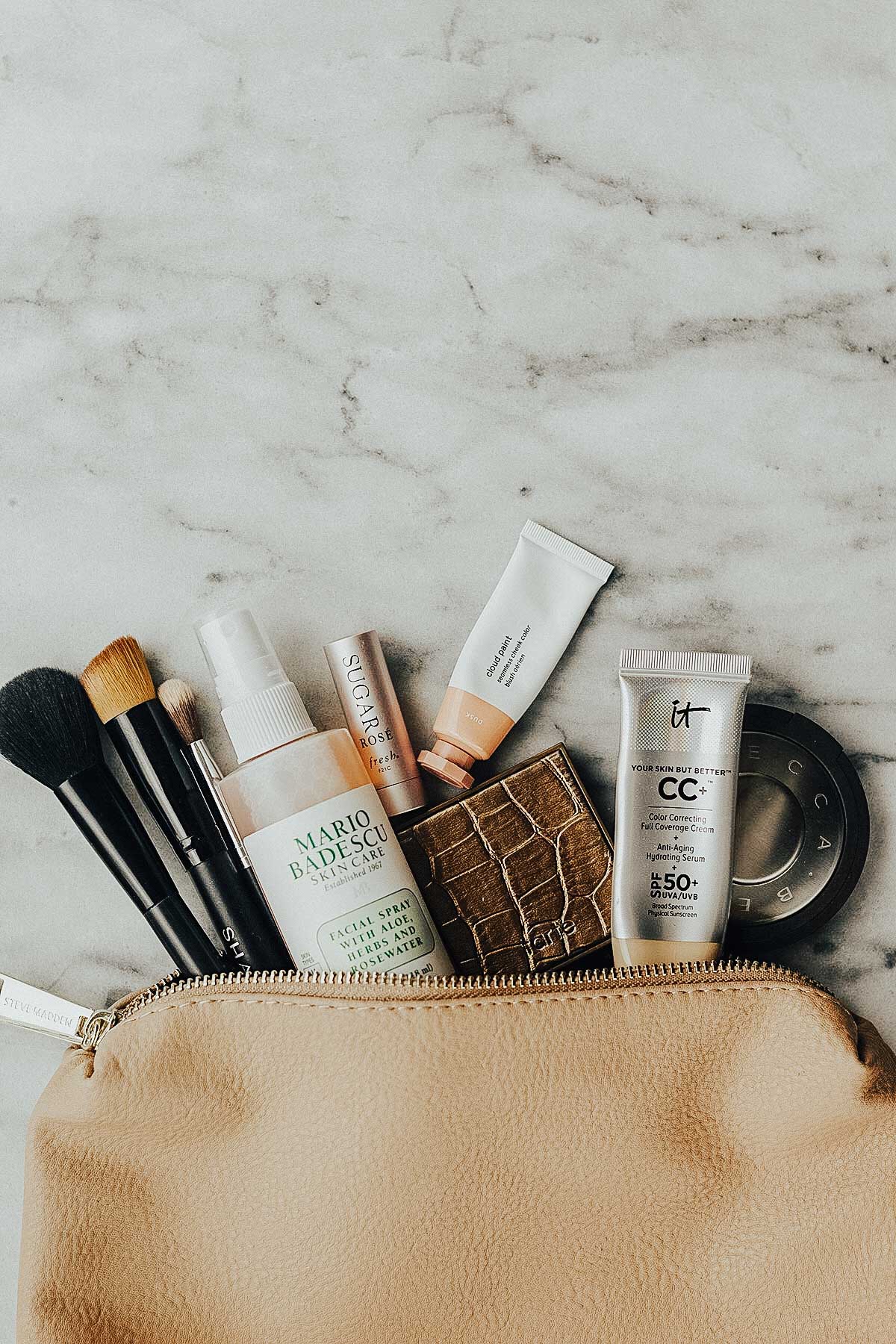 Tinted Lip Balm
Last but certainly not least, if you want to add some color to your lips but don't have time to worry about precise lines, opt for a tinted lip balm. Swipe it on, toss it in your bag, and go about your day. You can reapply as needed and don't have to worry about needing a mirror!
The Sugar Lip Balms by Fresh are super moisturizing and come in all kinds of colors, and the Pomegranate Lip Balm by Burt's Bees is a great choice from the drugstore.
What are some of your favorite lazy girl beauty products? Let us know in the comments below!
Shop The Post