Styling Advice
Mastering Minimalist Fashion
posted on February 18, 2015 | by Amanda Holstein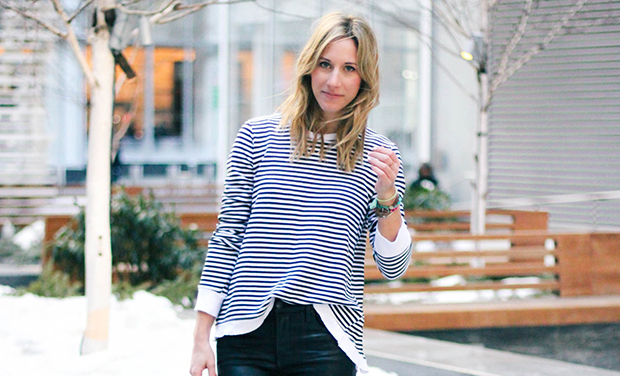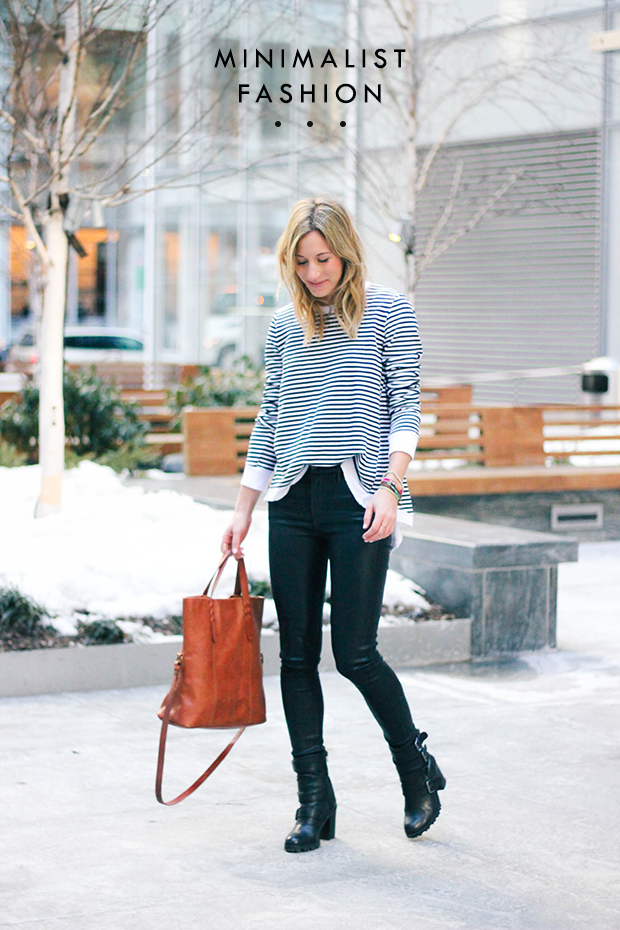 If you take a look at the early outfit posts on this blog (please don't), you'll notice how much my style has changed over the years. From mixing and matching prints to trying out just about every trend, my early twenties were full of experimenting with fashion, just as they should be. Every year I find myself discovering my personal style more and more. I realize how chic neutrals can be, how sleek a minimal outfit can look, and how a touch of tomboy goes a long way.
So now that I've entered the stage of minimalism in my fashion trajectory, I thought I'd share some tips with you on mastering this classic trend.
1. Invest in quality
When it comes to simple classics, investing in high quality clothes makes a huge difference. Even something as simple as a t-shirt can look so different. Picture a polyester shirt that wrinkles easily and doesn't do much for your shape. Now picture an insanely soft shirt made of high quality materials that falls perfectly on your body in the most flattering way. See? Quality makes a big difference :).
2. Details matter
The smallest details like the buttons on a blouse or the shape of the collar all make a huge difference. Take a look at this striped shirt. The thick white trim gives it a unique touch and that asymmetric silhouette keeps it interesting.
3. Select no more than 3 colors
The key to a minimalist look is keeping it clean and simple, so stick to no more than three colors. Make sure at least 2 of the colors are neutral or muted. I'm a huge fan of the black, white, and chestnut brown combo and have been wearing it all winter.
Shop The Post