Decor & Styling
A Tour of My NYC Apartment
posted on May 5, 2015 | by Amanda Holstein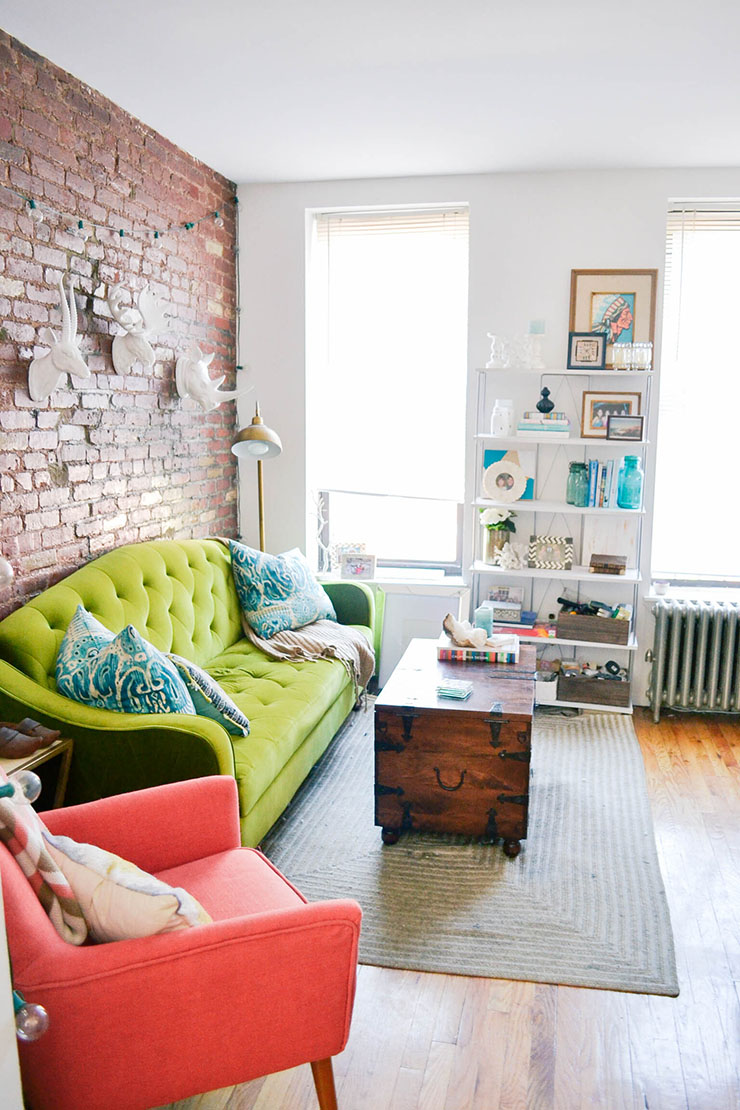 It's been about ten months since I moved to New York and into my little one bedroom on MacDougal St. It's hard to believe I've been here that long and haven't shared a full apartment tour with you guys! So before it's too late (i.e. before my lease is up!), I wanted to make sure I invited you into my little home. Hopefully you'll get some inspiration for your apartments, especially when it comes to decorating a small space.
The Entryway
Let's start with the entryway, shall we? When you walk in, to the left I created a little place to hang my coats and store my keys. I actually found this mini piano on the street and thought it was too cute to pass up (#hoarder). You can see a little peek into my bedroom as well.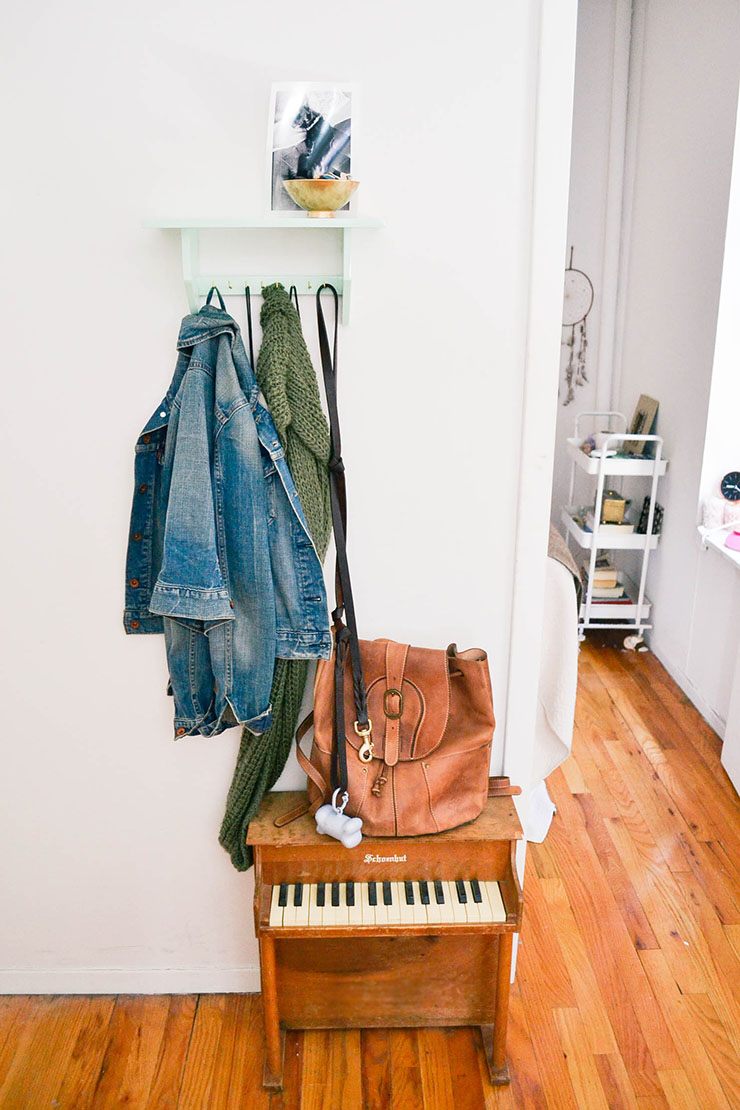 If you turn to the right as you walk in, you'll see…well…my dresser. With such a tiny bedroom, I chose to put my dresser out in the hall, across from my closet. I decided to make it look somewhat like an entryway by lining up some shoes and always having flowers. You gotta make do in a small space!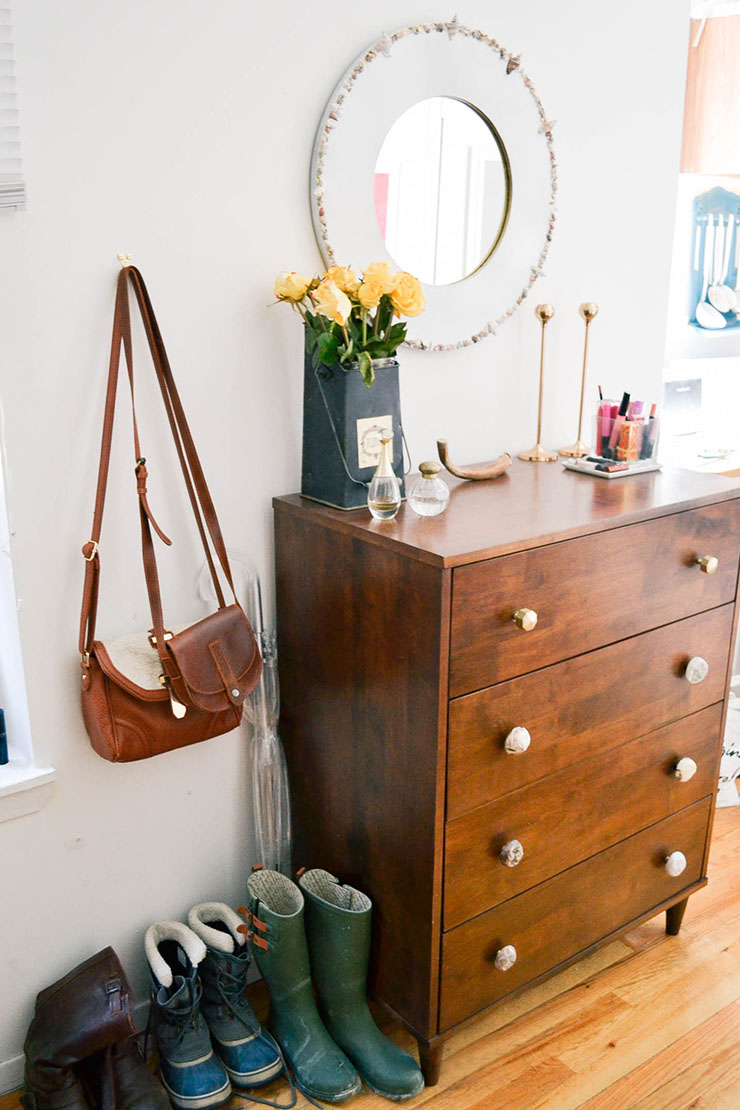 The Bedroom
Let's take a peek inside my bedroom. This room is quite tiny — in fact, it really only fits my bed. I decided to use one of my two carts as a bedside table. I also added a slim table (which was originally used for the entryway) at the foot of my bed, for jewelry and accessories storage. I would have put my dresser there, but the space was just too tight.
The Kitchen
As you leave the bedroom, you can pretty much see the entire apartment — one long hallway, including the kitchen. With a lack of counter and storage space in my kitchen, I was lucky enough to fit a few shelving units to fit all my necessities. I tried to brighten up the space a bit with a colorful rug and towels.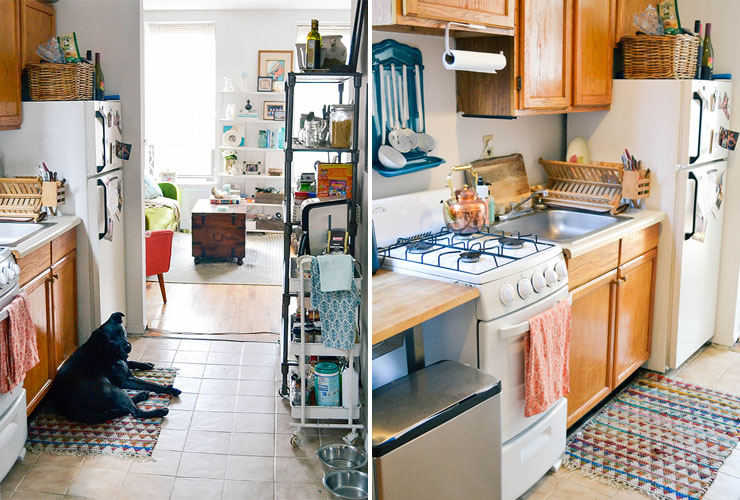 The Living Room
The biggest space in the apartment, the living room is where I spend most of my time. Whether I'm curling up on my couch to watch a movie, sitting at my desk writing a post, or using the white wall in the corner for a photoshoot, I've made sure to make this space as versatile as possible. It's by far my favorite room!
While I used to have a TV and console table across from my couch, I decided to swap it for a desk once I started working from home. It's definitely made me more productive.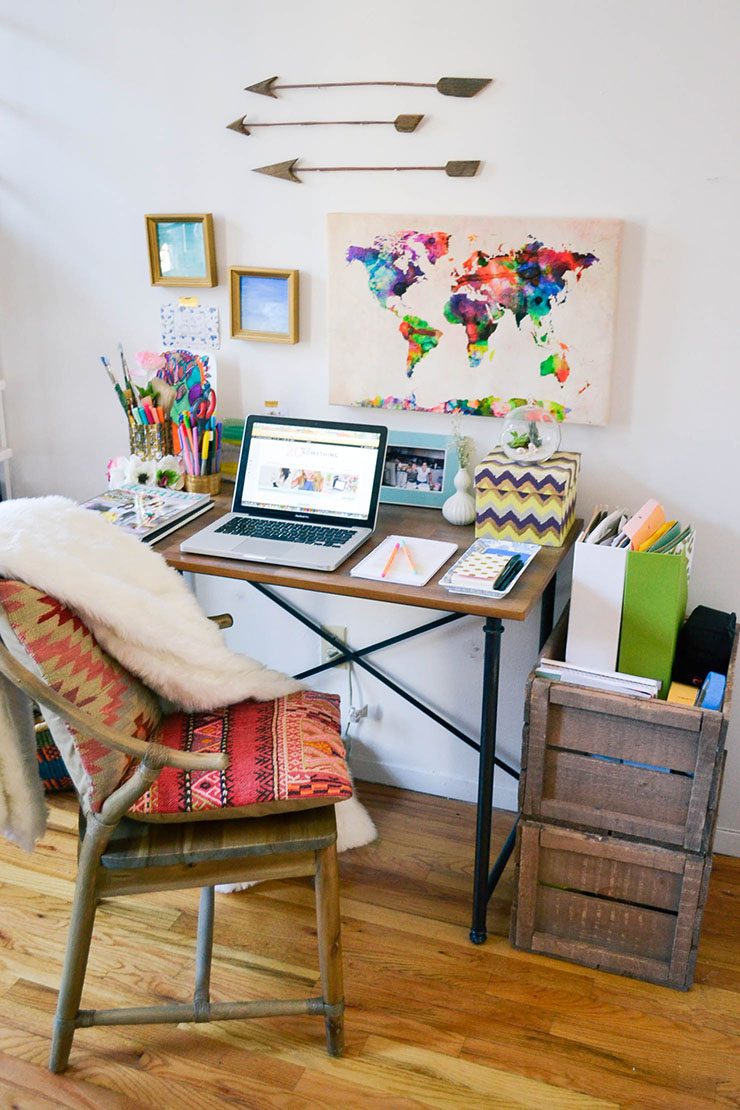 So, what do you think? Also, if you're interested in any of the furniture, let me know!
I'll be selling a ton of it before I move!
Shop The Post