Amanda's Life
San Francisco Moments
posted on July 22, 2014 | by Amanda Holstein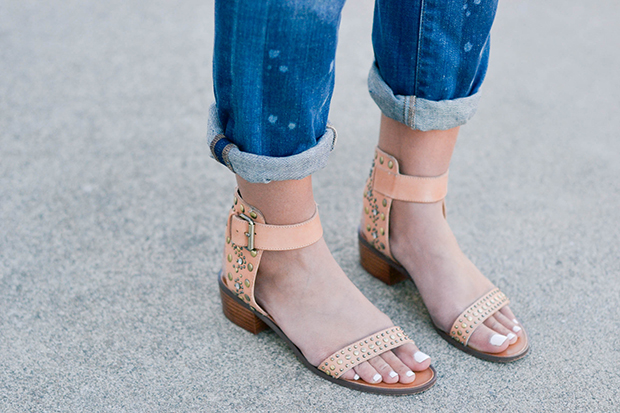 Now that I'm finally starting to get settled into New York, I definitely find myself reminiscing about my favorite spots in San Francisco. While most of my days in San Francisco I was busy with my head down in my computer working on blog posts or digital marketing campaigns, before I left I decided to take a moment to look up and take in that beautiful city. There's something so refreshing about San Francisco that I certainly miss. The buildings aren't so high, there's always a stunning view, and the air is so fresh. It's the healthiest place I think I've lived, for both my physical and mental self.
Today I wanted to share with you some of my favorite San Francisco moments – those feelings you get when you step outside, take a break from technology, and get some fresh inspiration. These are the moments I miss the most as I settle in to busy and overcrowded New York. Although I know I'll love it for it's own reasons, there's just nothing like San Francisco.
I chose a look fit for the laid back, California vibe of this wonderful city. Inspired by its low maintenance culture and easy living, this outfit truly represents my San Francisco lifestyle.
I encourage you to take a second and look up from your desk and enjoy all the inspiration around you! Snap a photo of what you see and enter the "look up" Instagram Challenge hosted by smartwater. Simply post a photo of what you experience when you take a break from technology, follow @smartwater, and include the hashtag #lookupsweepstakes.
//
This post was sponsored by smartwater through their partnership with POPSUGAR Select.
While I was compensated to write a post about smartwater, all opinions are my own.
Shop The Post