Entertaining
A Festive Spring Brunch with Friends
posted on March 31, 2016 | by Amanda Holstein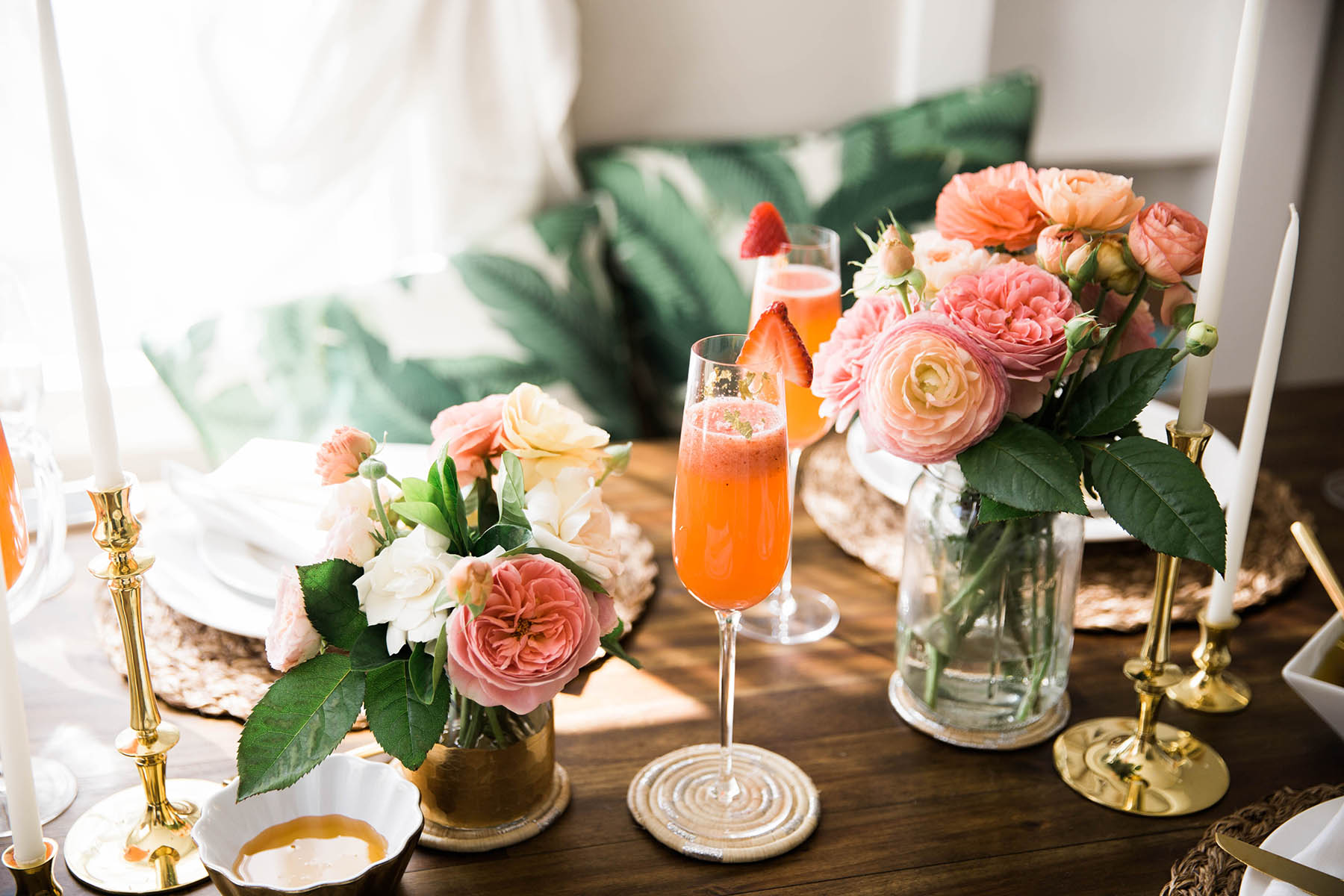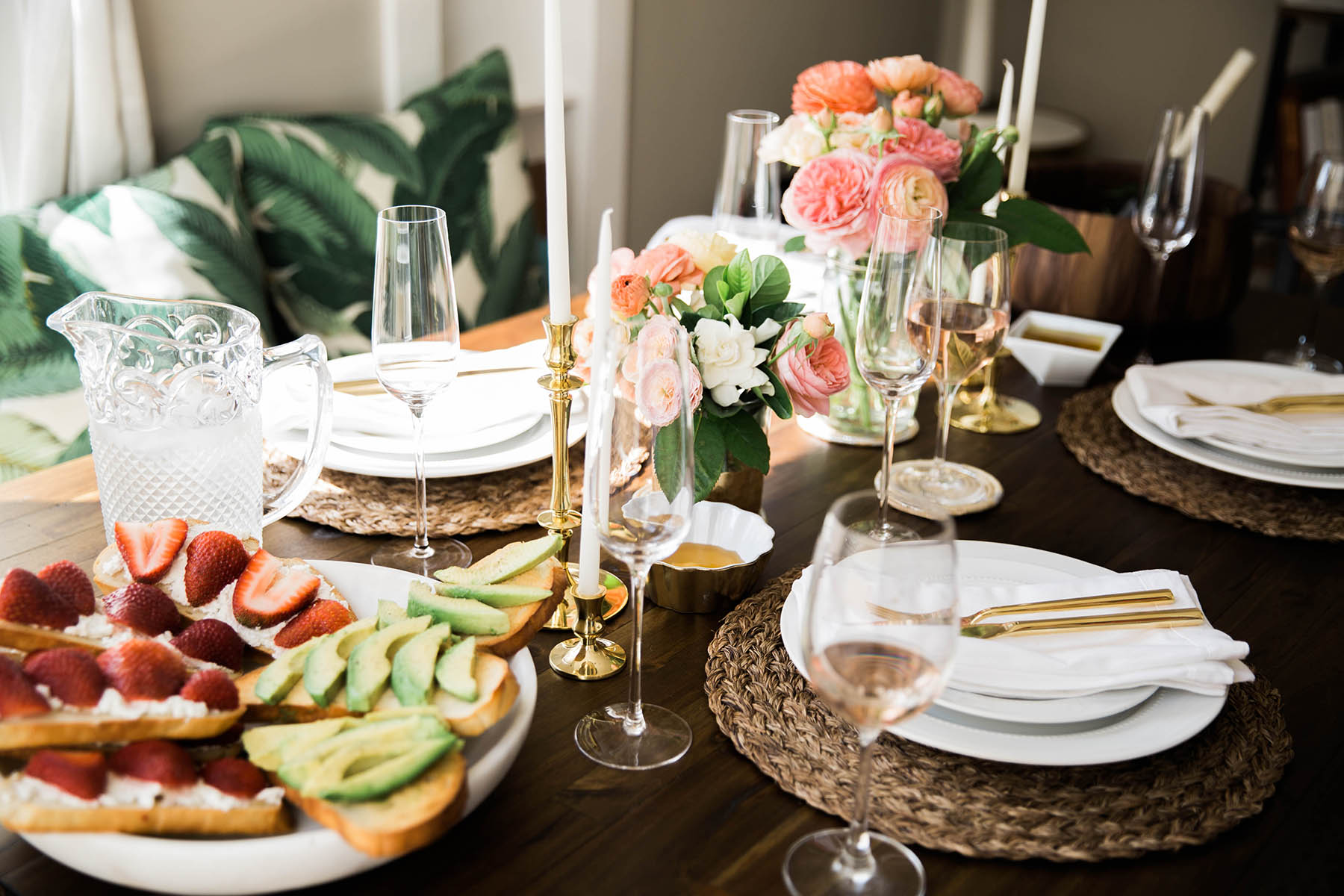 What better way to celebrate spring than with a yummy brunch with beautiful decor and good friends? Last week, a few friends of mine (who are also local SF creatives) did just that at Ashley Kane's beautiful home and it was just too pretty not too share!
Ashley from Brunch on Chestnut (how fitting!) did an amazing job setting the table with clean white linens, woven chargers, gold flatware, and of course, tons of pink & peach florals. And don't forget all of the gorgeous marble serveware from William Sonoma — I want it all!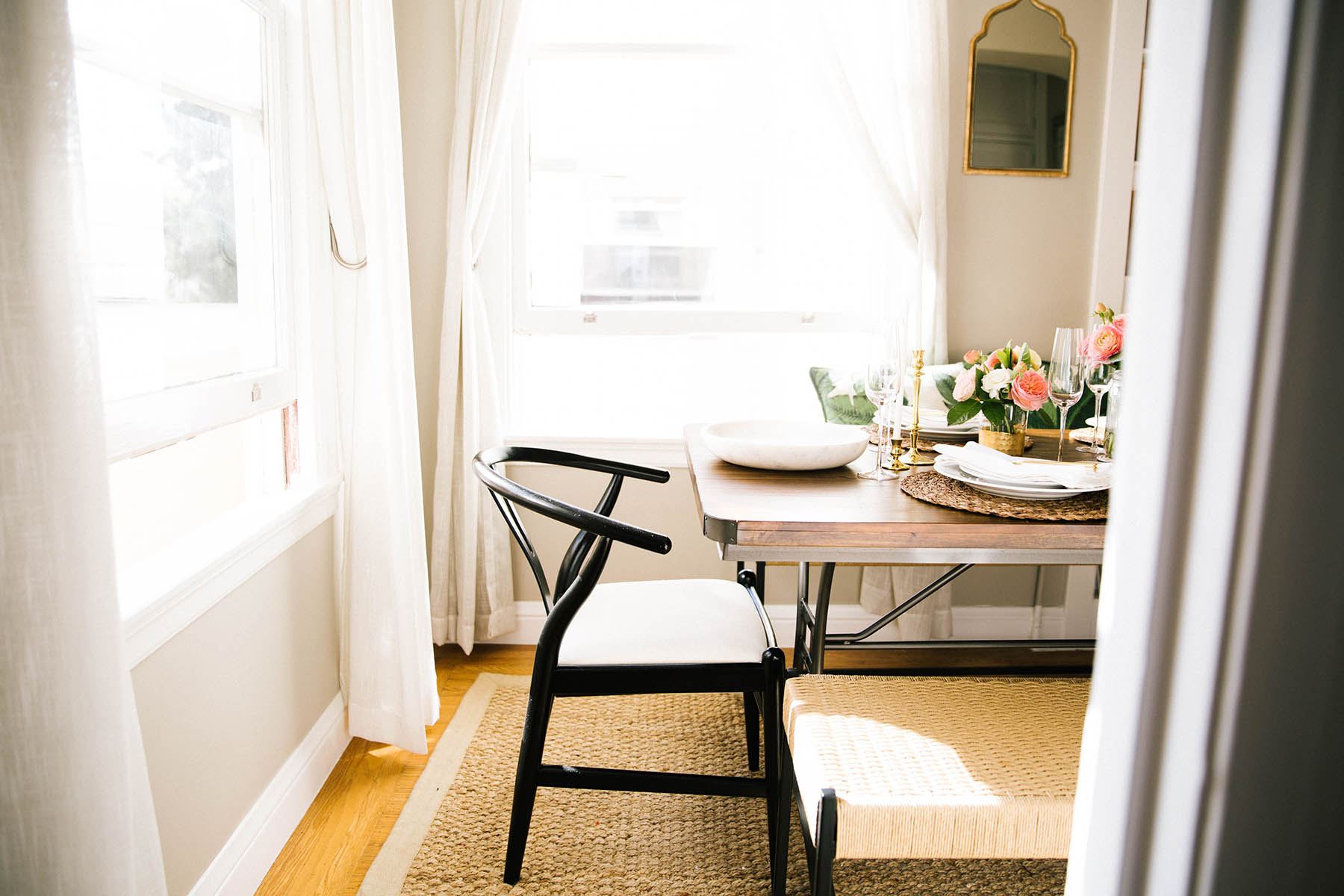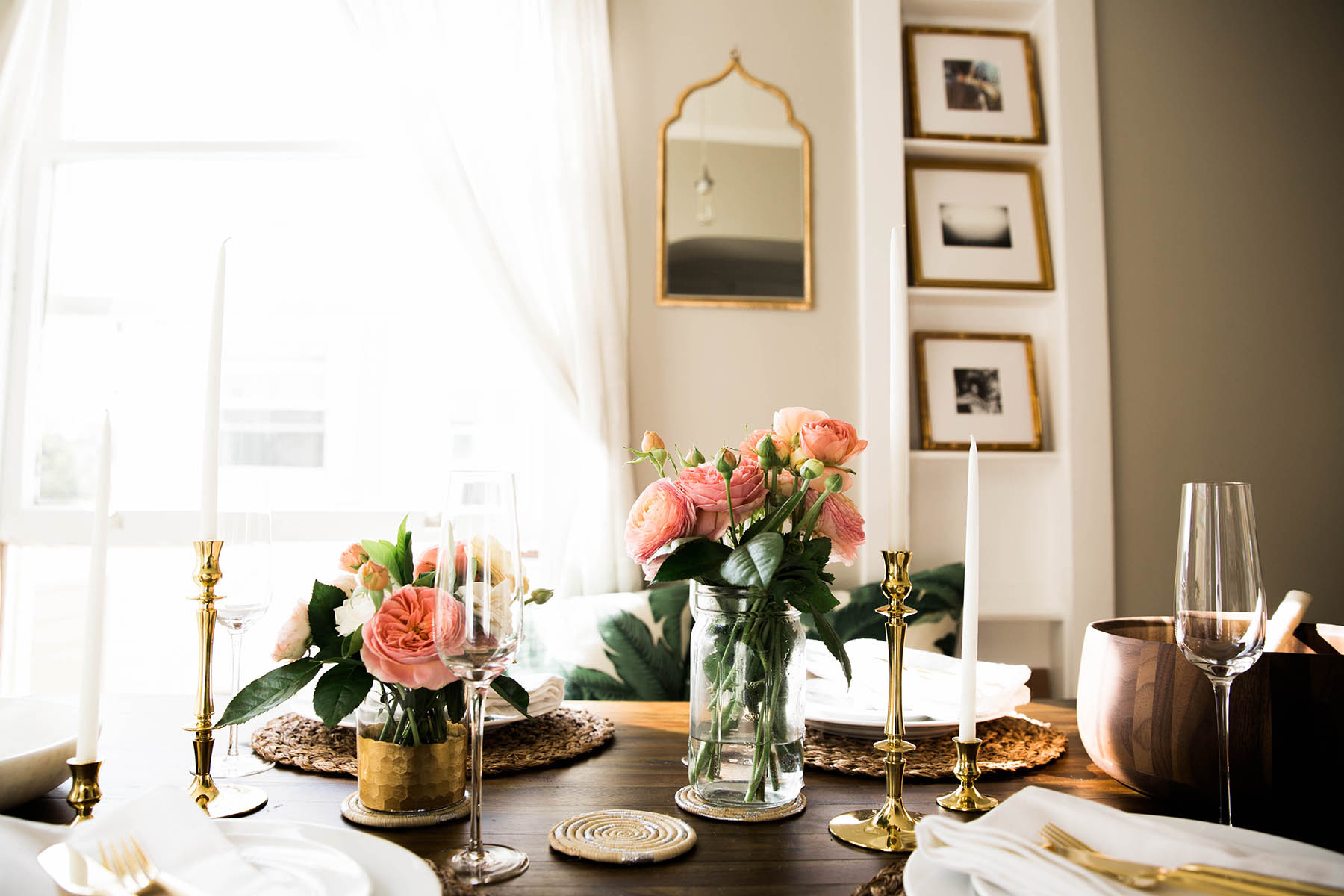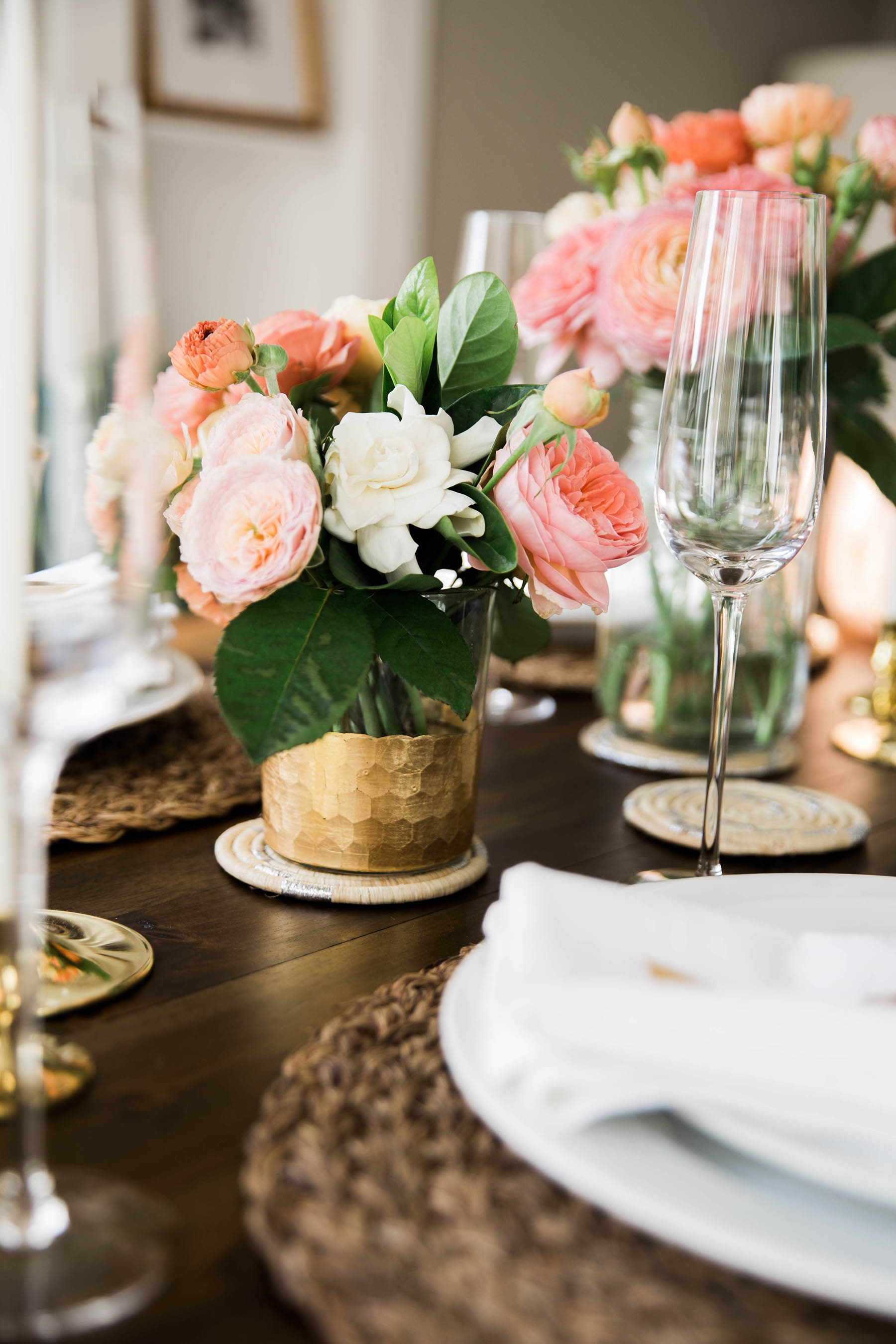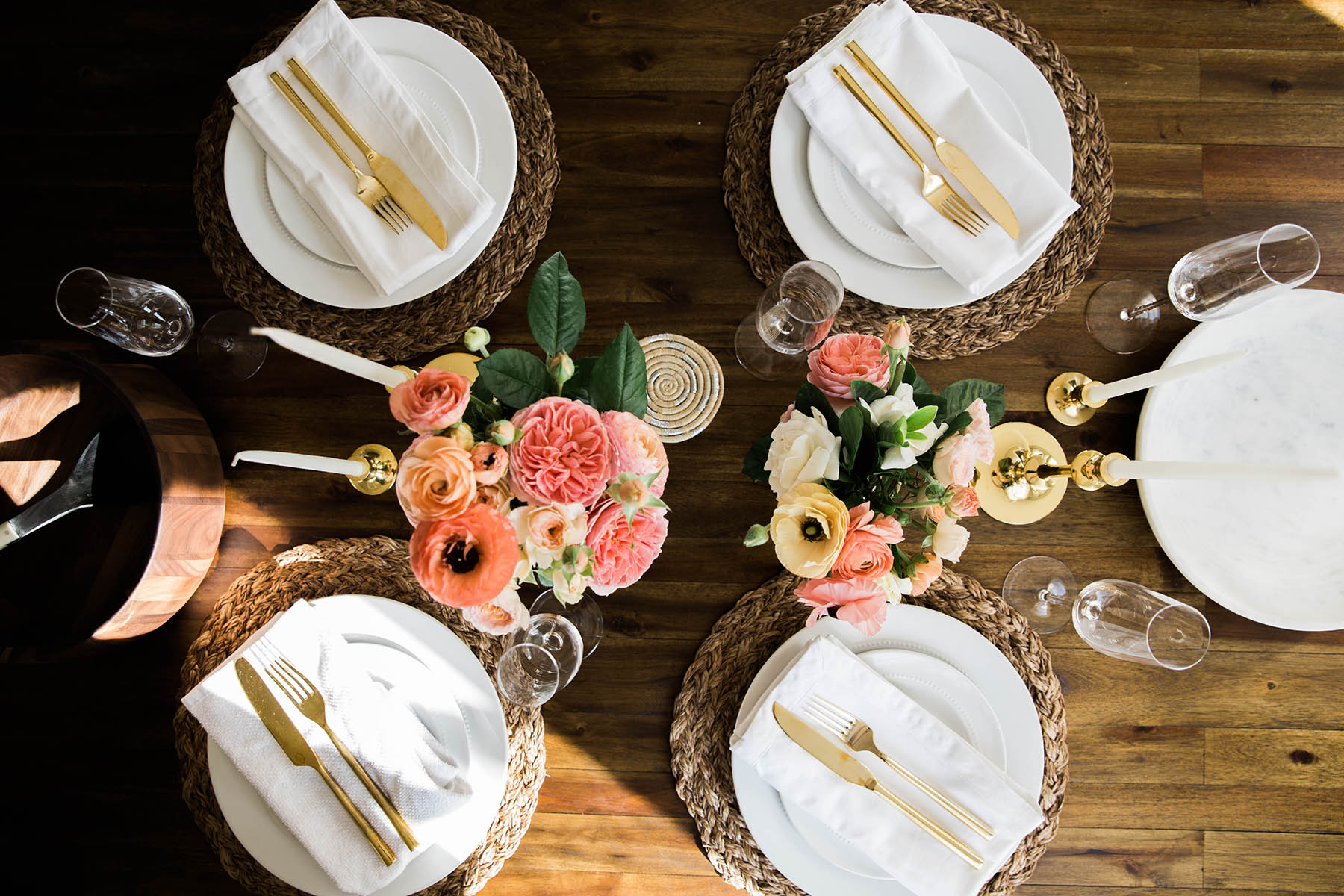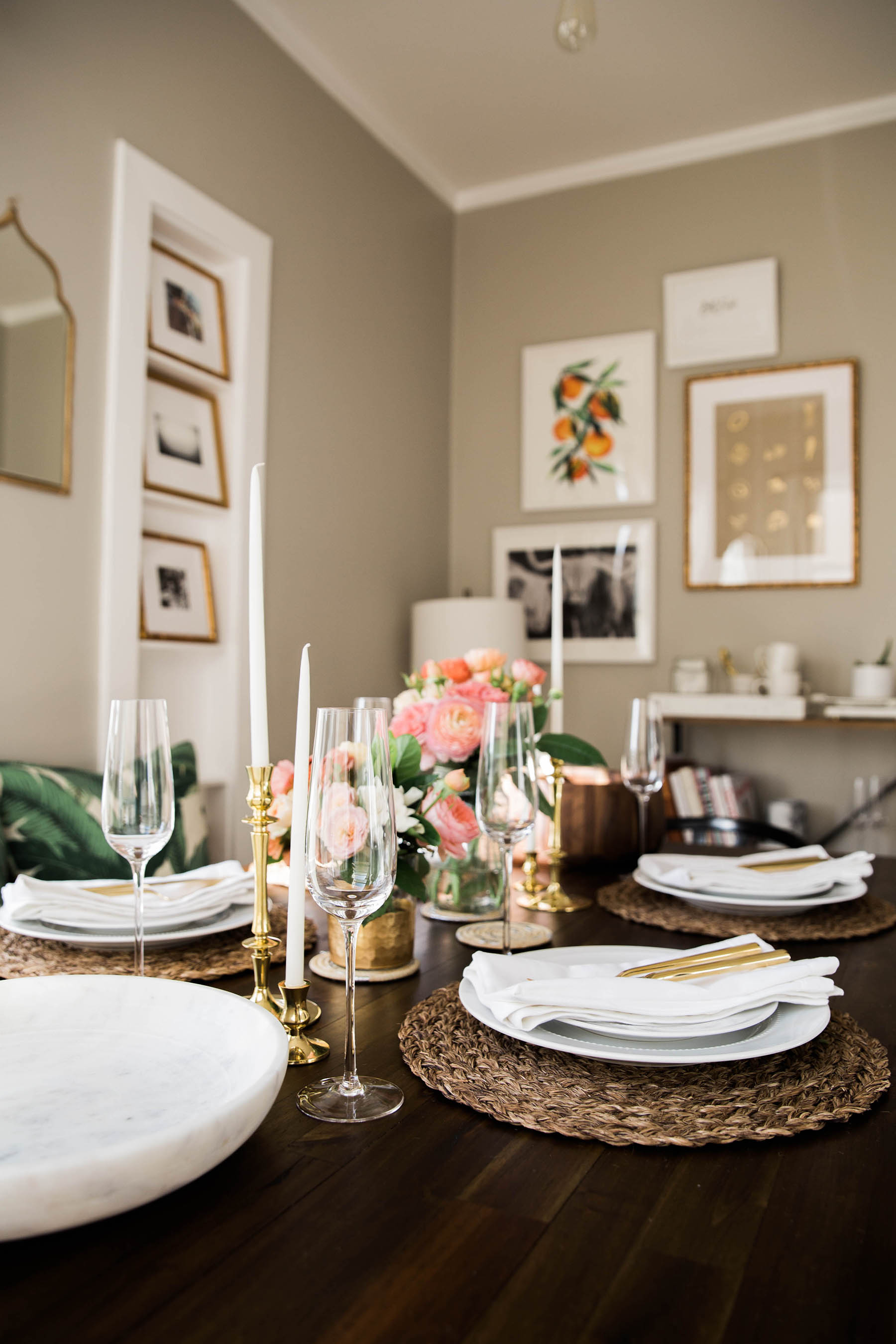 We started with some insanely beautiful strawberry passion fruit bellinis created by the talented Ashley Rose Conway. I mean, how stunning is that gold foil detail? Next we dove in to an arugula salad with grapefruit and pine nuts, and enjoyed a variety of toasts as our main course. One was avocado with a chili pepper olive oil and the other had ricotta cheese, strawberries, and honey. YUM.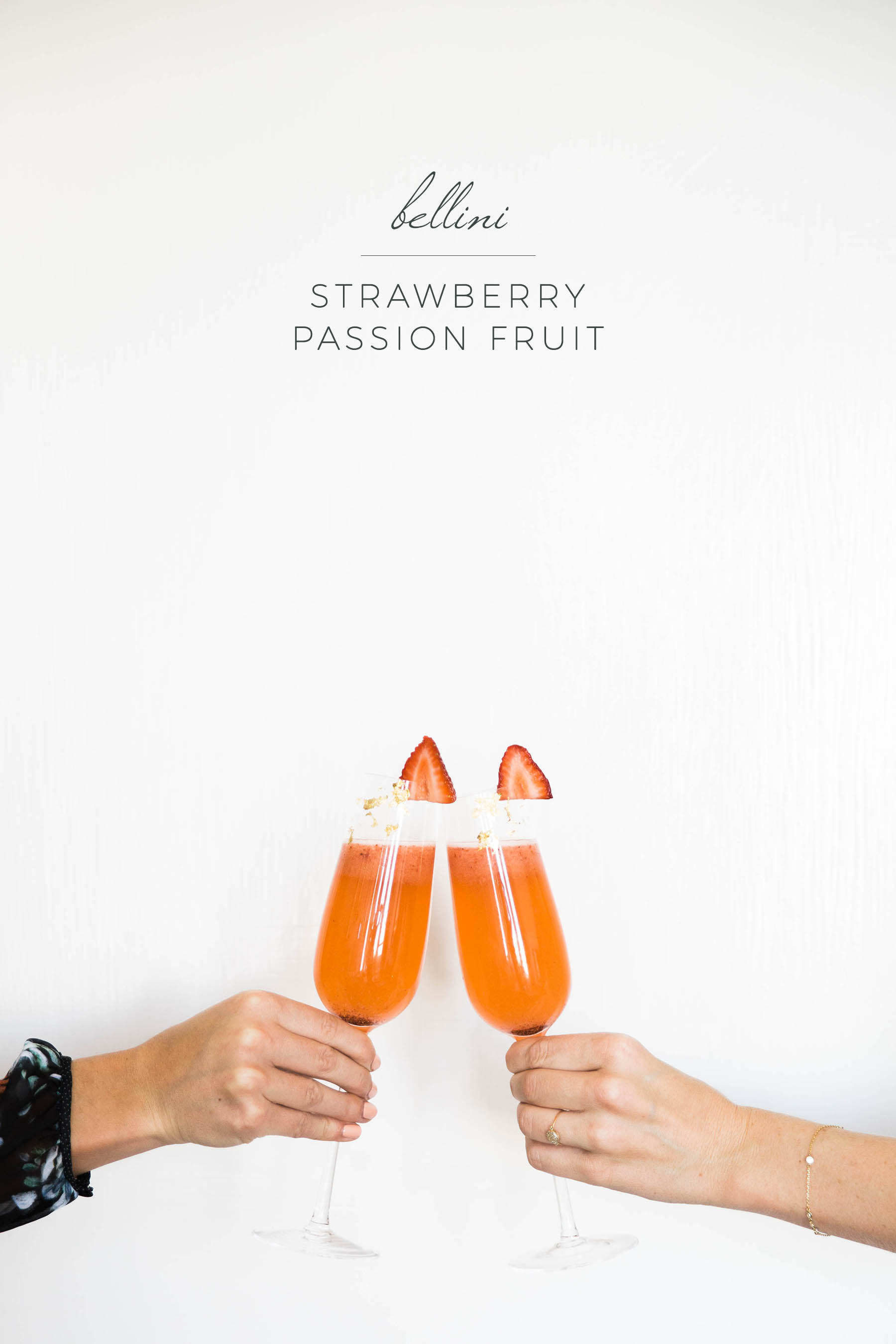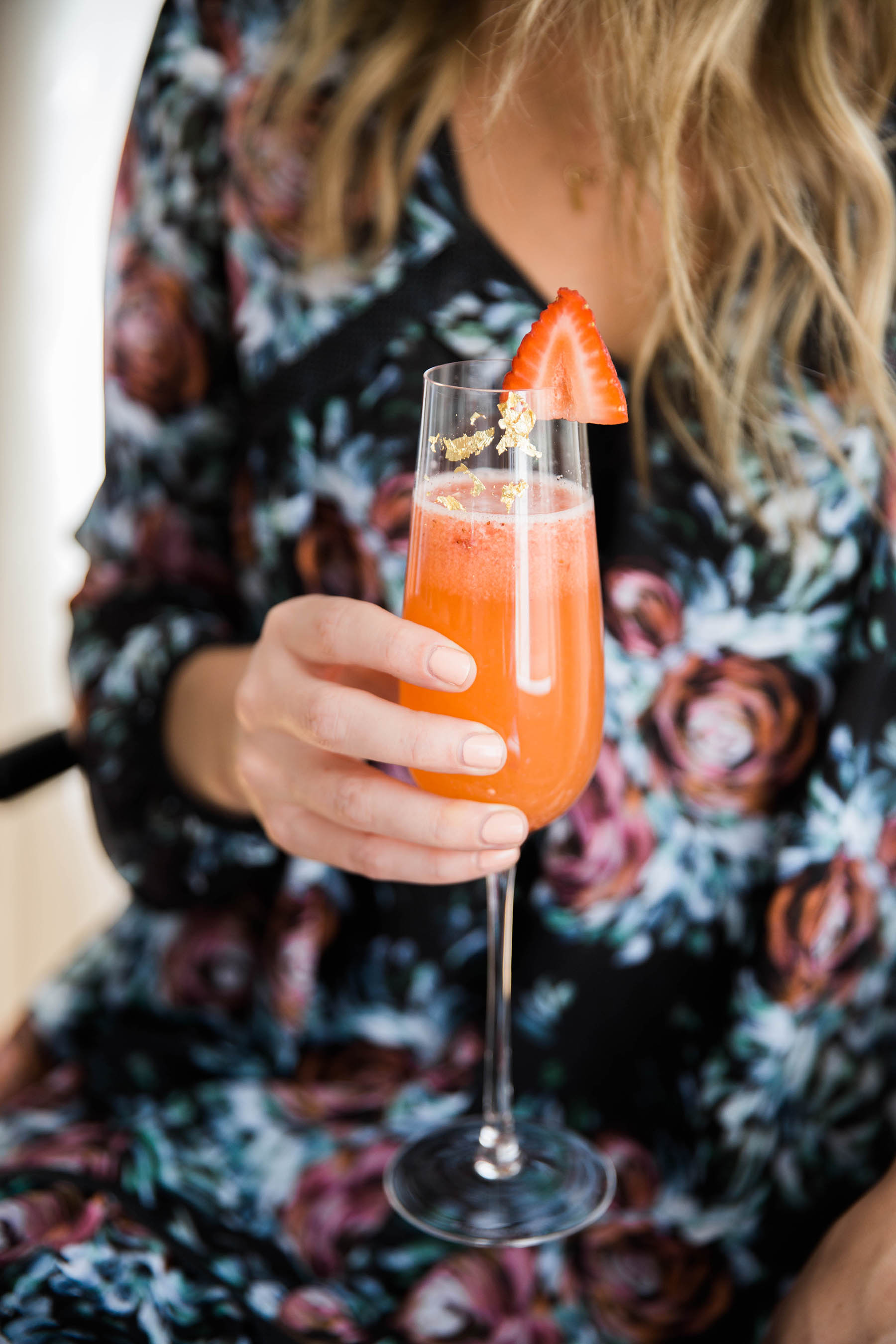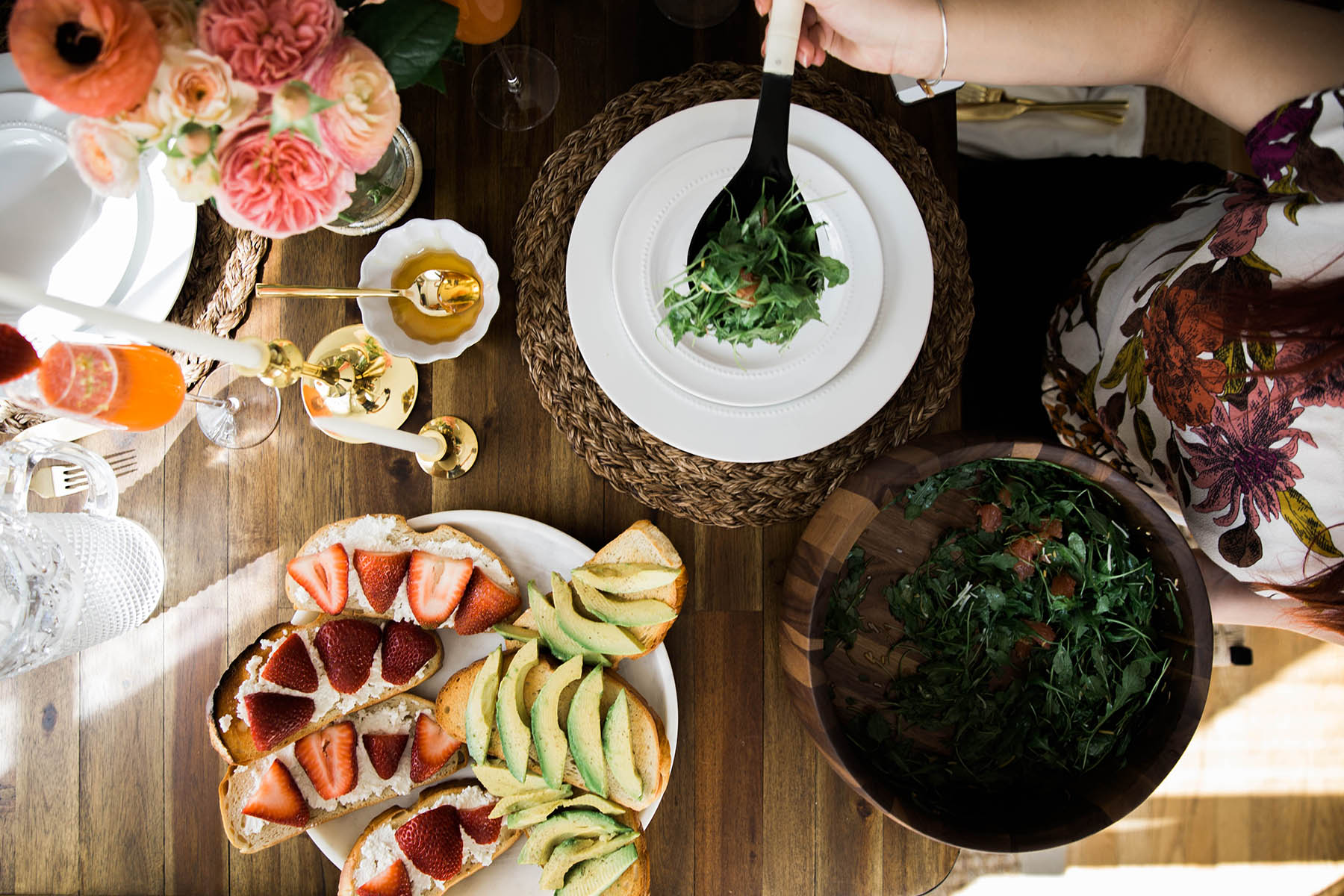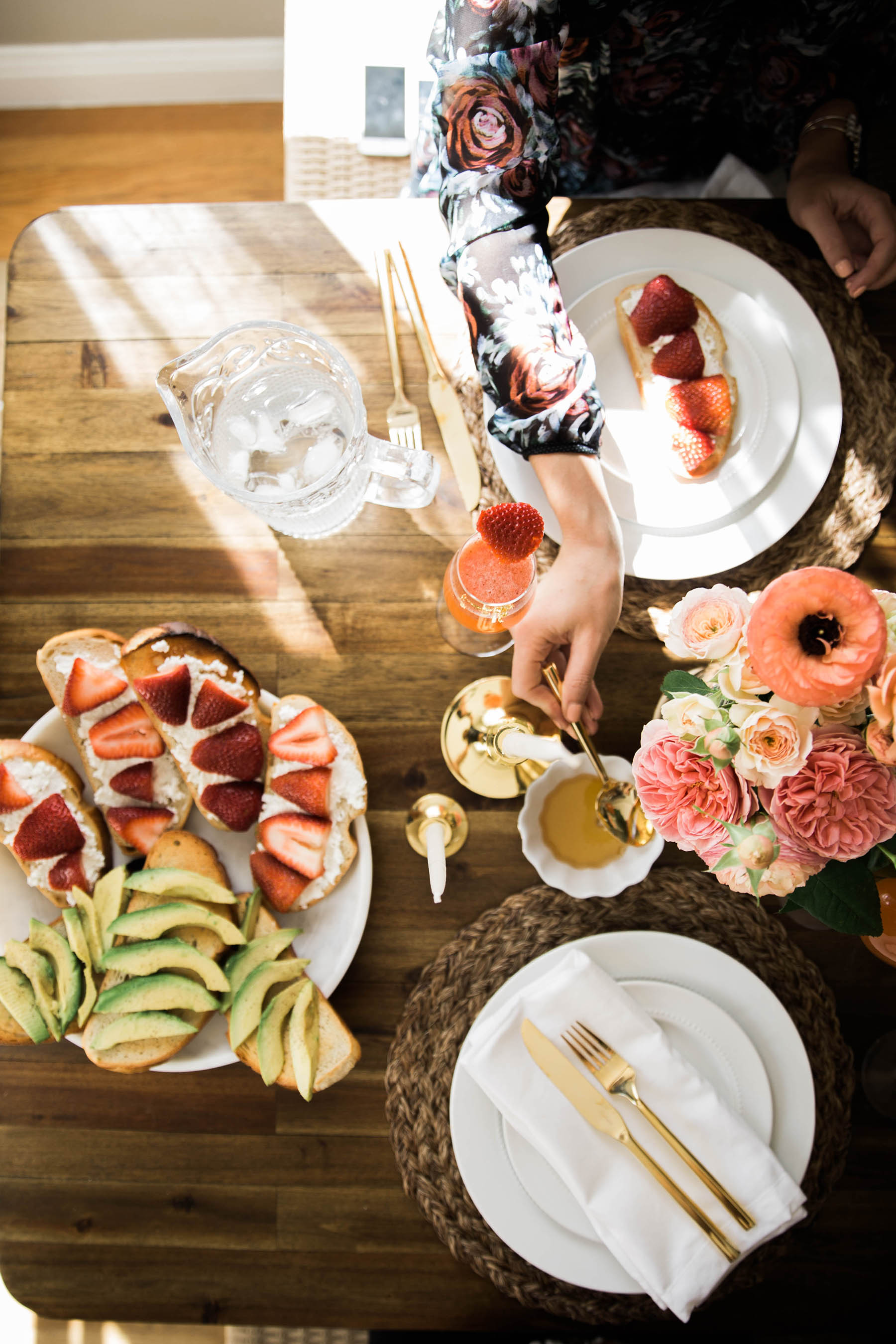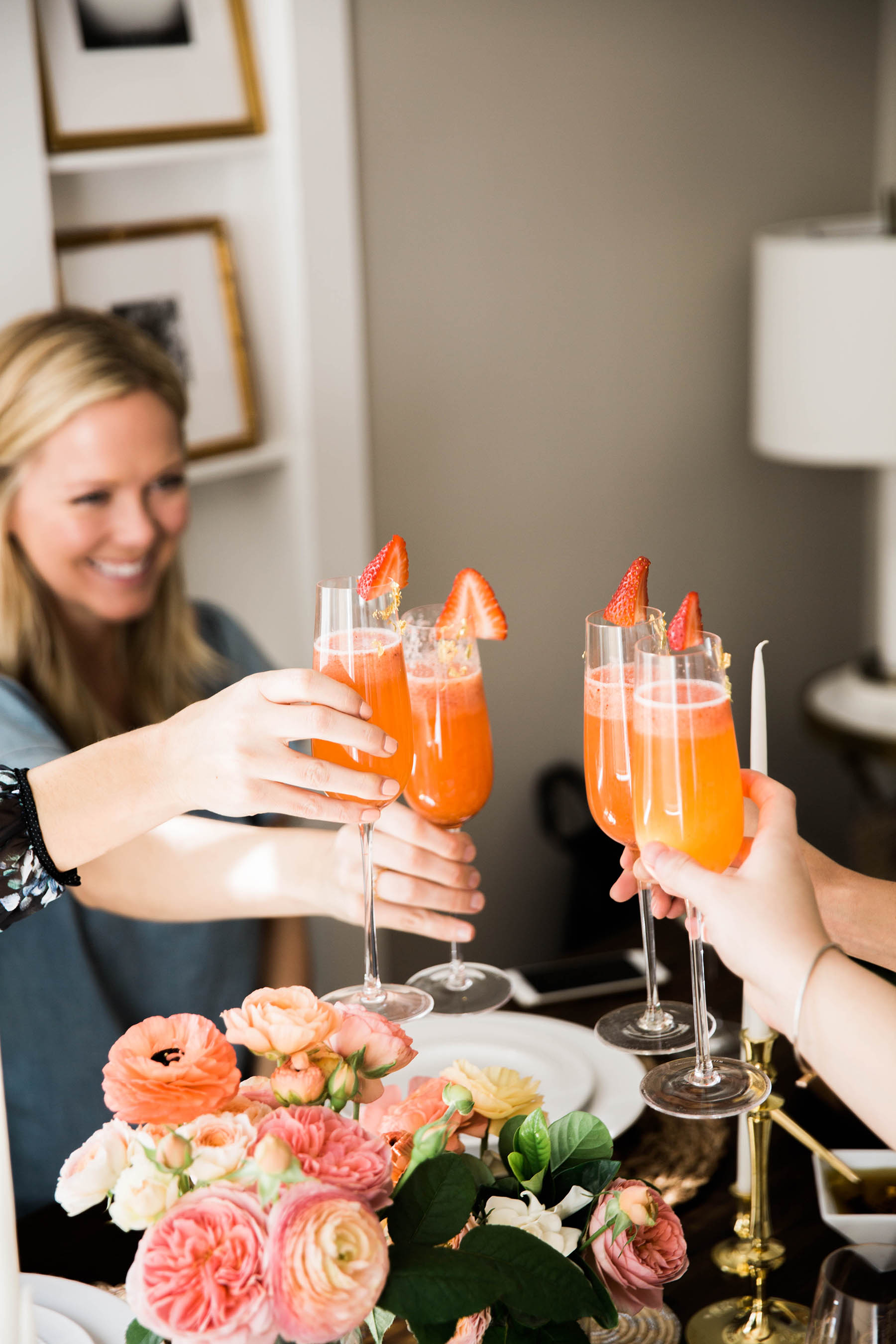 I had so much fun getting to relax and connect with some incredible girl bosses, including my girl Andrea Posadas (photographer), Maddy Popelka (digital marketer), Ashley Rose Conway (cocktail recipe developer & blogger at Crafts & Cocktails), and of course Ashley Kane (blogger at Brunch on Chestnut). It's so inspiring to be around so many ambitious & talented women all doing what they love and totally killing it!
Shop The Post