Decor & Styling
All the Bedding Basics You Need to Create Your Perfect Bedroom
posted on March 28, 2016 | by Amanda Holstein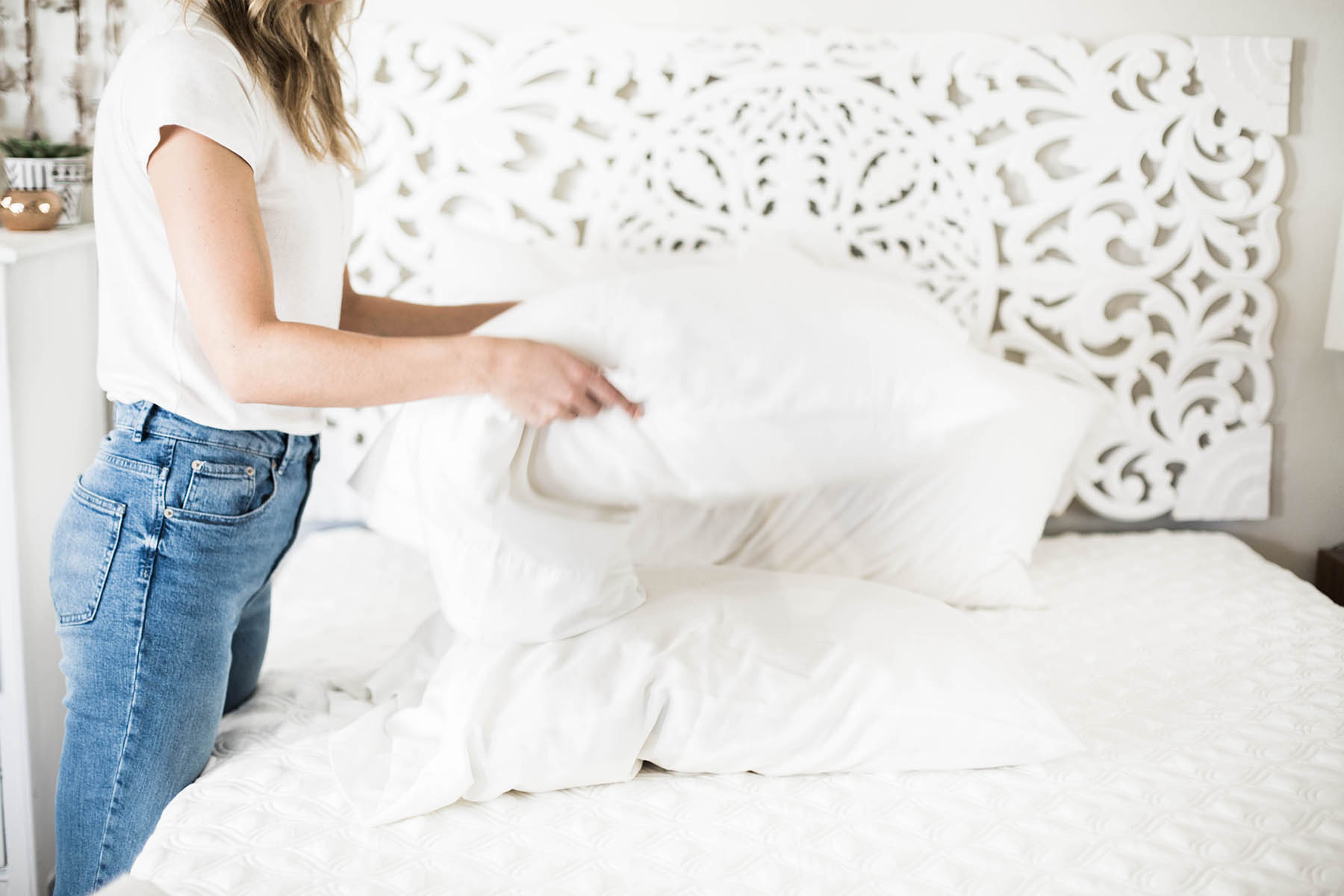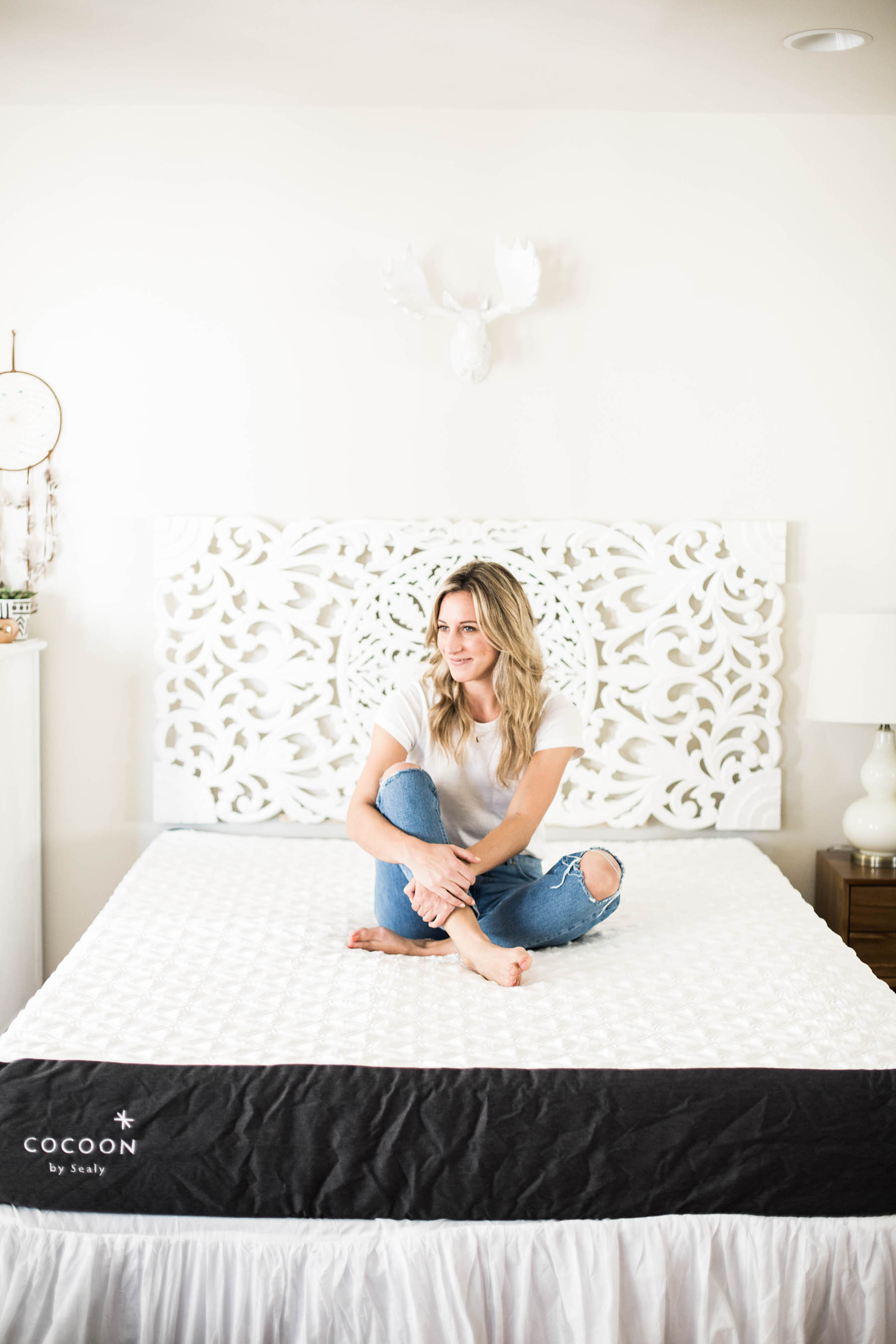 I remember the first time I went to buy bedding for my college dorm room. It was freshman year and I drove to the nearest shopping center for the first time and snagged the cheapest white sheets I could find. I had no idea what a thread count was (I still don't really, but at least I know what to look for) or what the difference between down and down-alternative meant.
Flash forward a few years and I've now mastered the art of creating the softest, comfiest bed, without going overboard budget-wise. Ready to transform your bedroom into your happy place, from the bottom up? Here's how.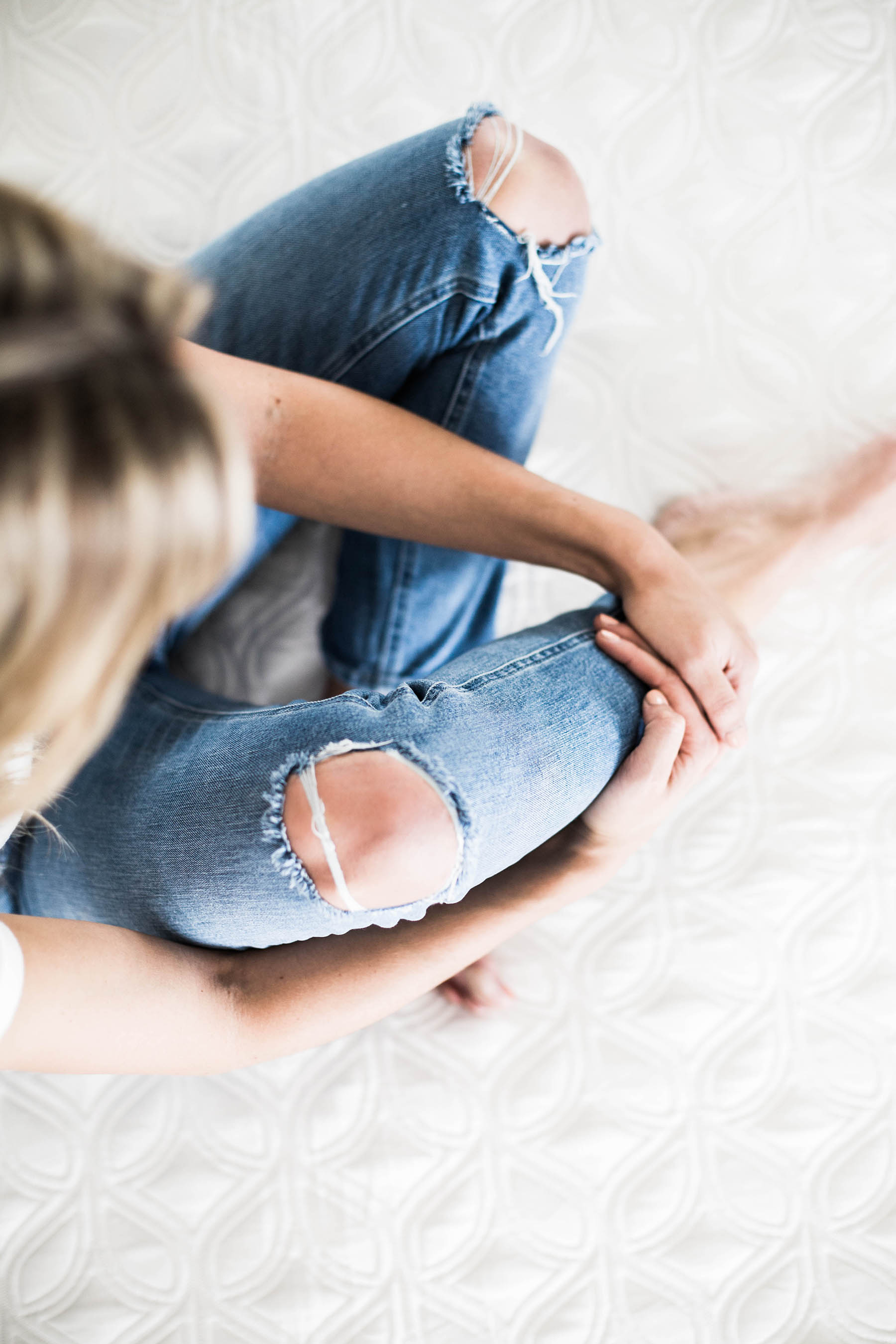 1. Mattress
Whether you're moving to a new apartment or updating your current one, the mattress is always the first piece of furniture you start with. It's really the canvas on which you build the rest of your bedroom. As a city dweller, I look for both comfort & ease of delivery when selecting my mattress. So when I discovered Cocoon by Sealy, I knew I had found the perfect solution.
First of all, it comes in a box! That alone makes it worthwhile for me because it's so dang easy to have delivered and to setup myself. It's not insanely heavy and easily rolls right out of the packaging. Secondly, it's like sleeping on a cloud. Personally, I'm a sucker for a soft mattress that you can just sink into at the end of the day. It's the perfect base for my cozy, comfy happy place I call my bedroom. Snag one online here and you can even get a 100 Night Trial to test out for yourself :).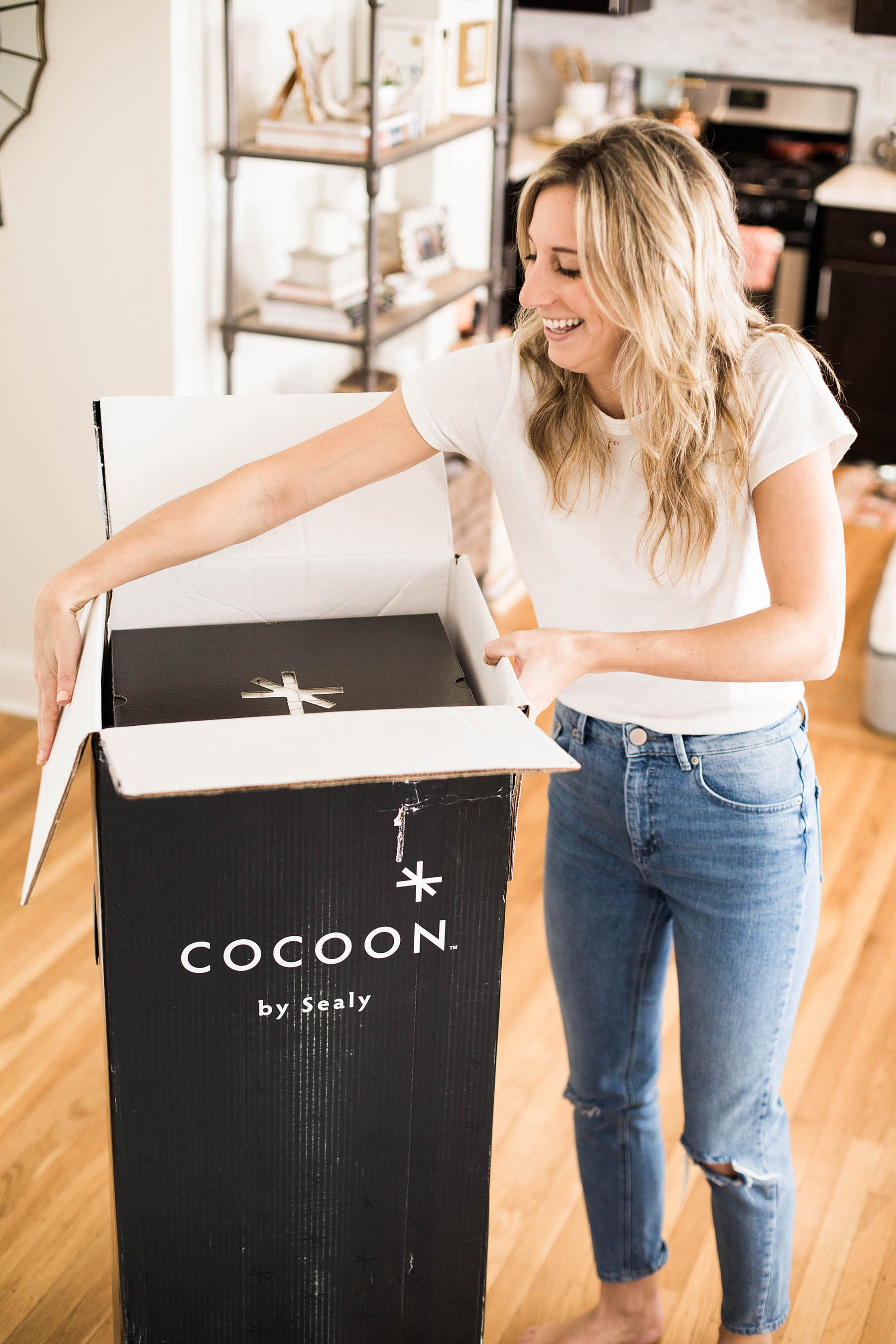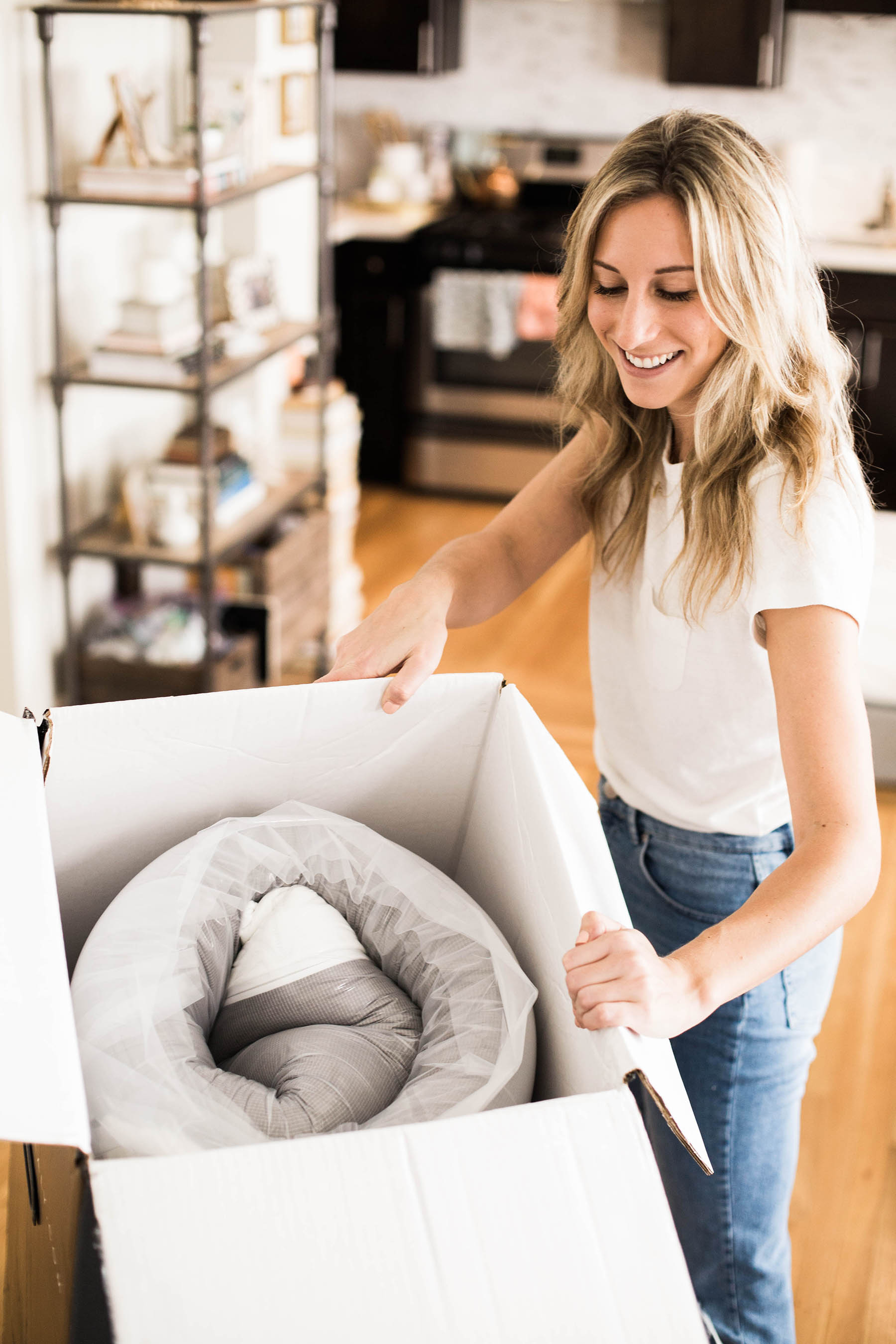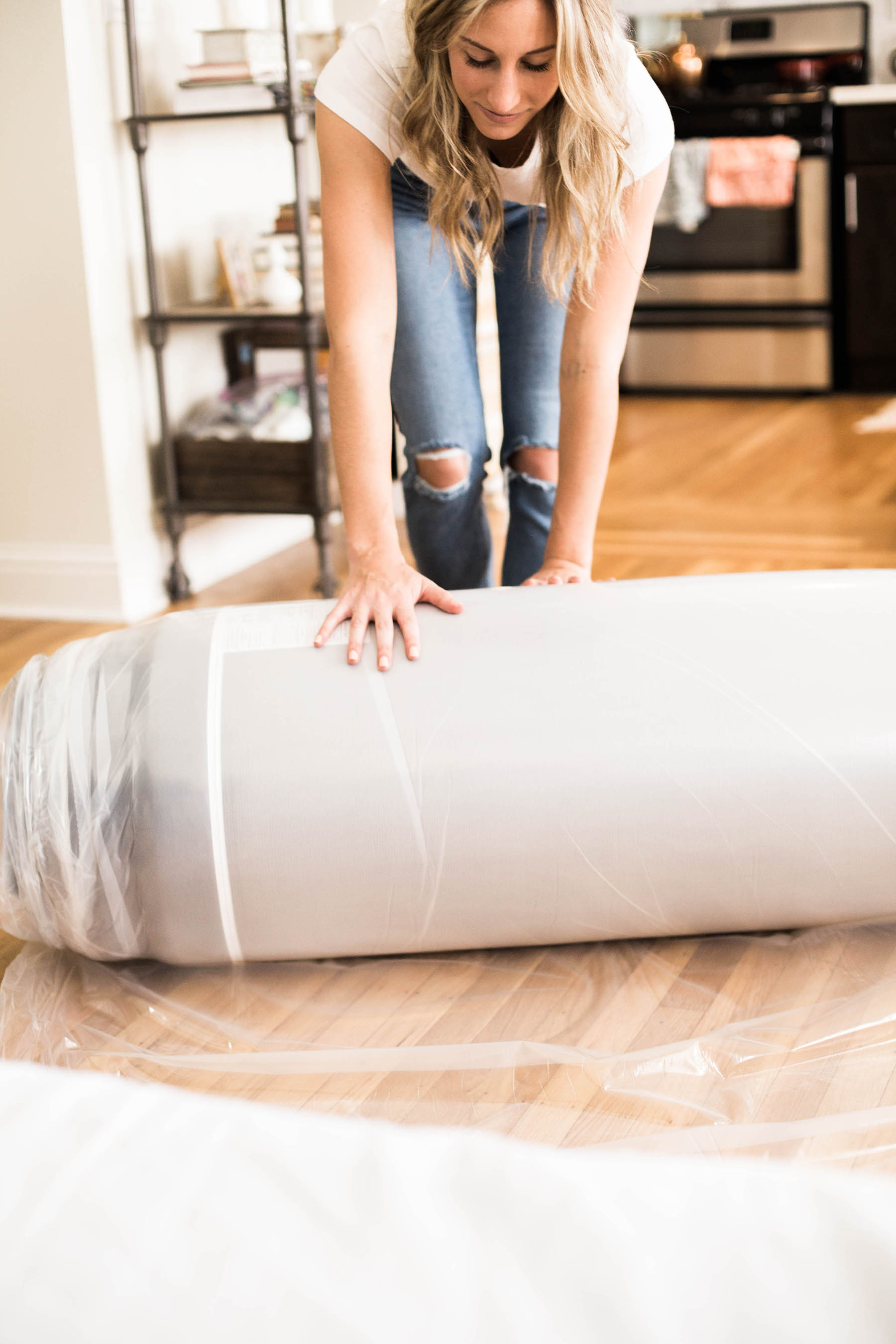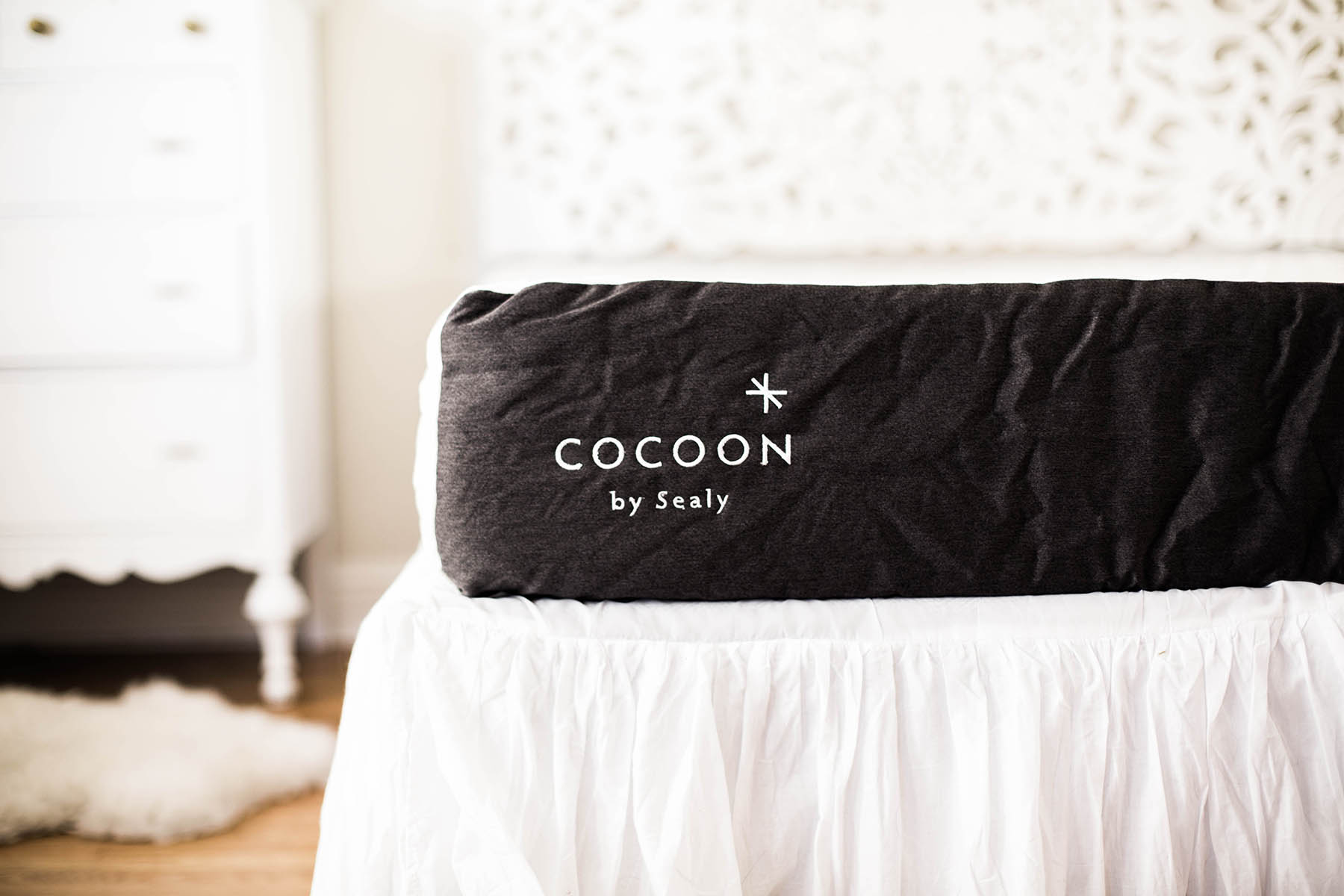 2. Sheets
Start with a classic sheet set, including a fitted sheet, a flat sheet, and 2 standard pillowcases. Then be sure to consider these three things: the thread count, the type of fibers, and the type of weave.
In most cases, you won't want to go below a 300 or 400 thread count. And while typically, the higher the thread count, the better the quality, that isn't always true. That's when you need to consider the fibers.
Some more affordable options (even with high thread counts) use lower quality fibers, so you'll want to look for longer fibers made of Egyption Cotton, Organic Cotton, Pima, or Bamboo for a softer feel.
If you live in a cooler climate, you may want to get a Sateen weave because it's better at keeping in the warmth. In this mild California climate, I opt for a Percale weave instead to keep me cooler at night.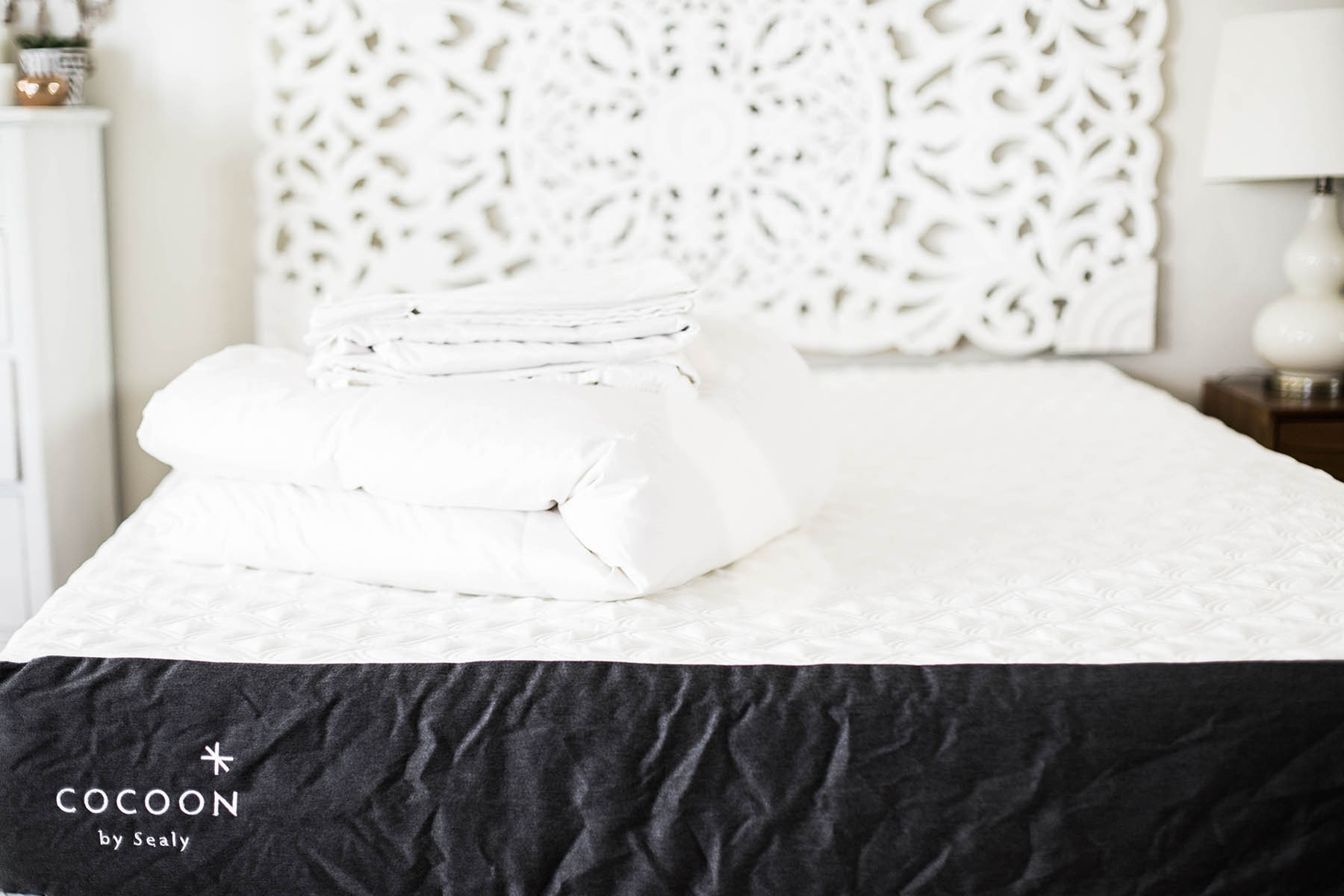 3. Pillows
When selecting pillows for your bed, you'll need to consider the different sizes, how many you prefer, and the material they're made of.
Selecting the size of your pillows is going to depend on the size of your bed and your preference. Typically, for a full or queen size bed, you'll want 2 standard pillows and 2 euro pillows (that's what I have!). Some people prefer 4 standard pillows — it's totally up to you.
As for selecting the type of pillow, you have the choice between down or down-alternative. Down is the more luxurious option and will be more expensive. Personally, I think there are plenty of down-alternative options that are still super comfortable and much more affordable (like these!).
4. Duvet
I think a fluffy, cozy duvet is essential for creating the perfect bed. Again, you'll want to choose between down and down-alternative options.
The great thing about a down comforter is that it's better at regulating temperature throughout the night, so it's ideal for hot-sleepers. But again, it is going to be more expensive.
There are certainly a lot or comfortable down-alternative options. Just try to avoid microfiber options and instead select polyester fibers that mimic the feeling of real down.
Stay tuned for part two where I'll show you how to style your bedroom and add the right finishing touches to create the perfectly cozy, happy place you've been dreaming of!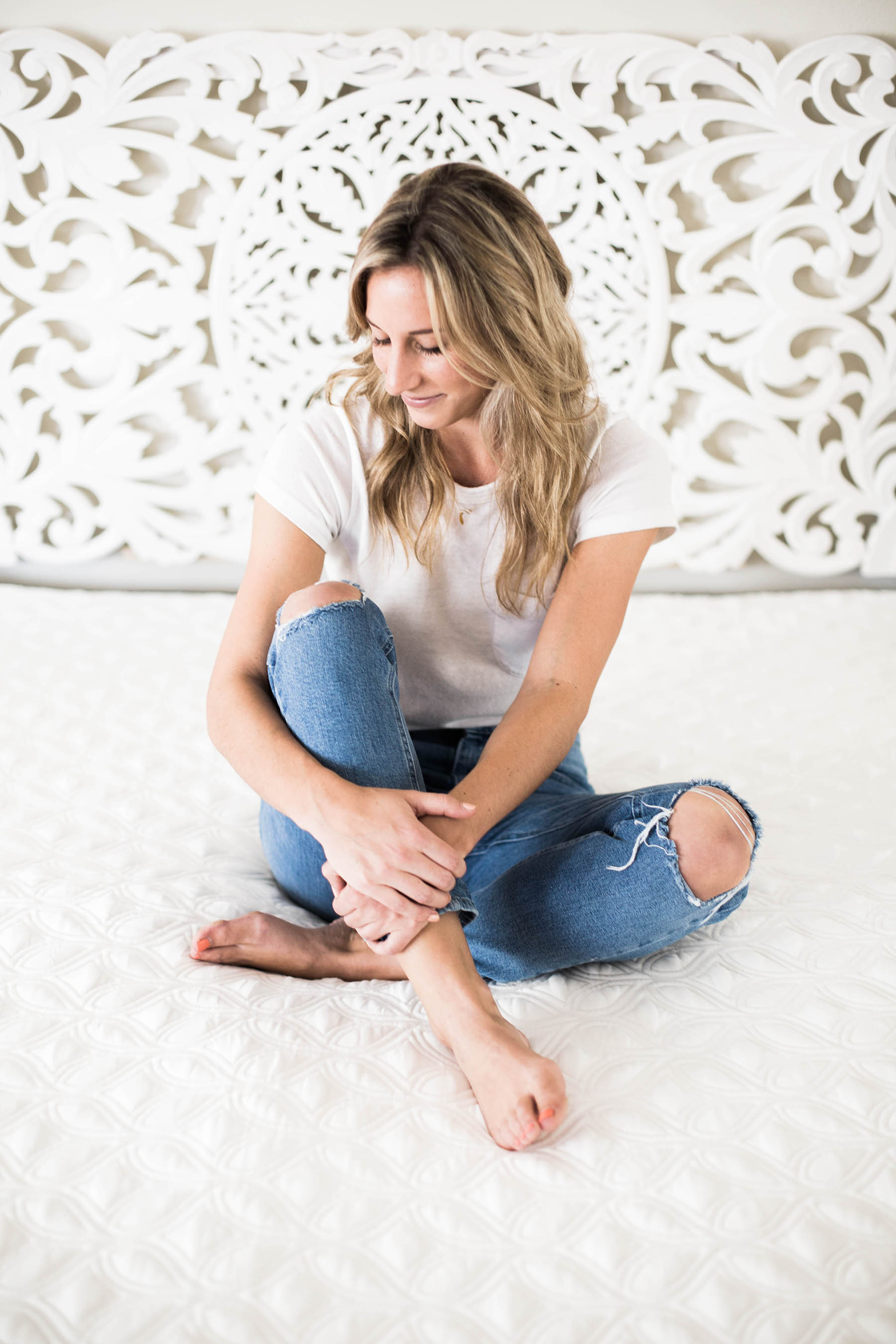 // Thank you to Cocoon by Sealy for sponsoring this post.
And thank you for supporting the brands who support this blog :).