Styling Advice
3 Simple Ways to Style Overalls this Fall
posted on October 23, 2018 | by Joslyn Kramer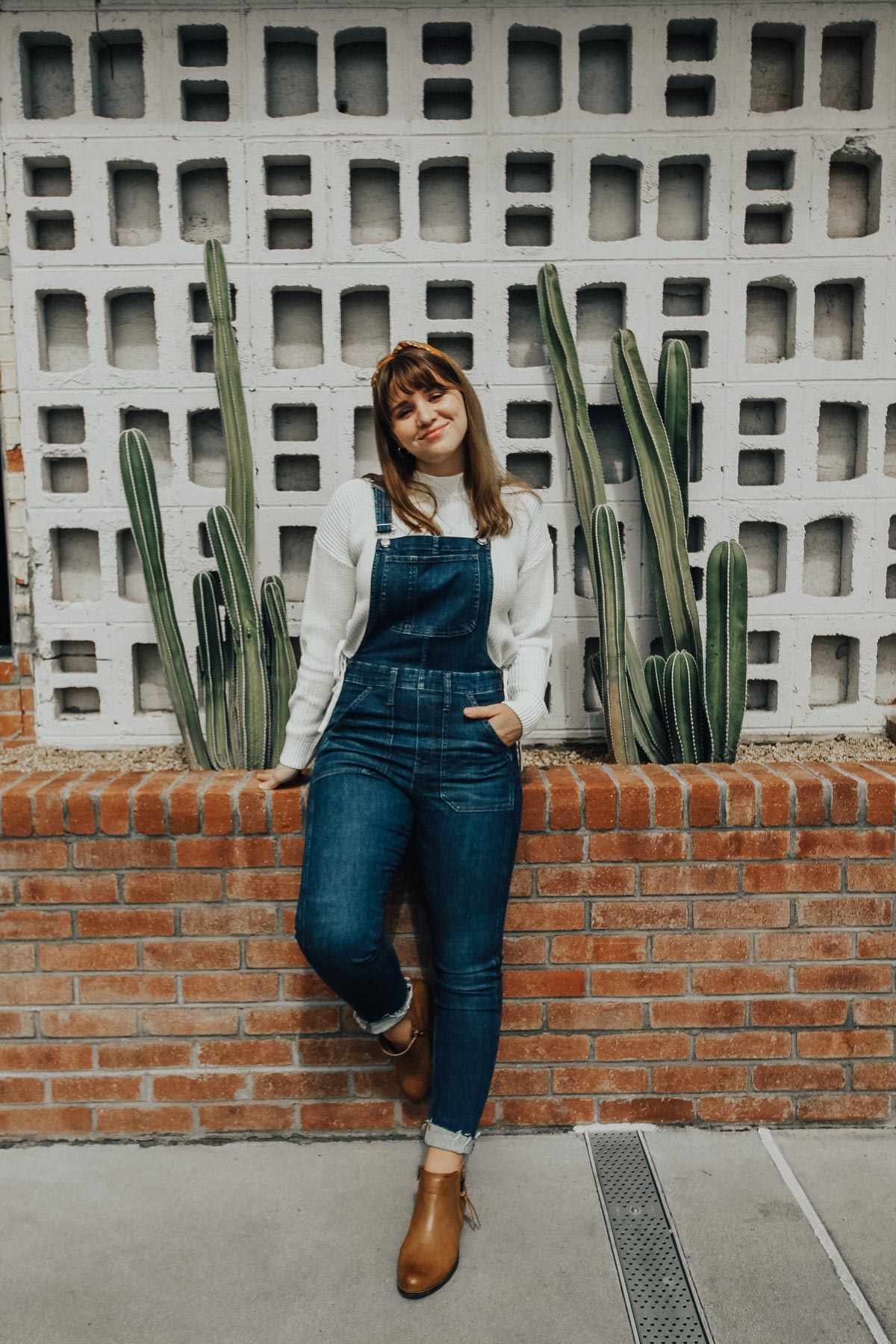 I don't think I'm alone in saying that I think fall is the best season for fashion! So many amazing textures and patterns to play with. I've been really indulging on fall staples this year because I'm trying to build my wardrobe up to be filled with more quality as opposed to quantity.
I have always wanted overalls for both fall and spring, but I've never been able to find ones that fit me right. I have a long torso and really short legs, so I usually can't wear one pieces, including rompers and jumpsuits. The struggle has been so real.
This year I was determined to change that! I realized I was looking in all the wrong places and what I really needed was high quality denim that had some stretch to fit my curves. That's when I came across these super cute overalls over at Madewell! I have always been so impressed with how well their jeans fit me so I went for it and bought them online without trying them on.
I literally can't believe I have lived for this long without ever wearing overalls! They're so stinkin' cute! This pair fit me like a glove and I love styling them. Here are 3 simple ways to wear overalls this season!
Everyday trendy
For the perfect everyday fall look, pair your overalls with a thick sweater and some booties. Play with fun sock patterns too for a splash of color!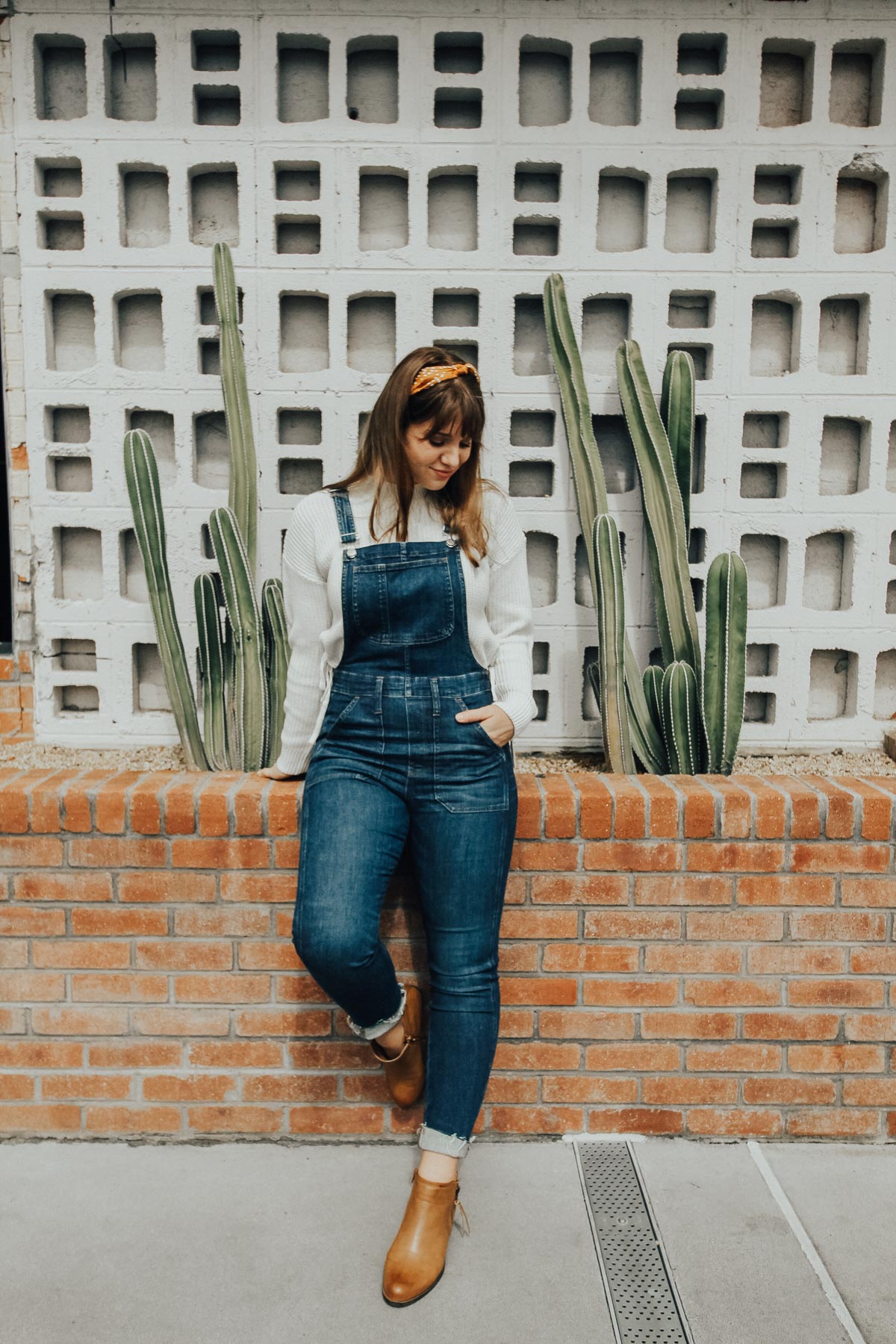 Casual cozy
I love how cozy this season is and this look is the perfect match to go along with it. When I'm layering with a sweater, I like to wear a sleeveless shirt underneath so it isn't too bulky in the arms.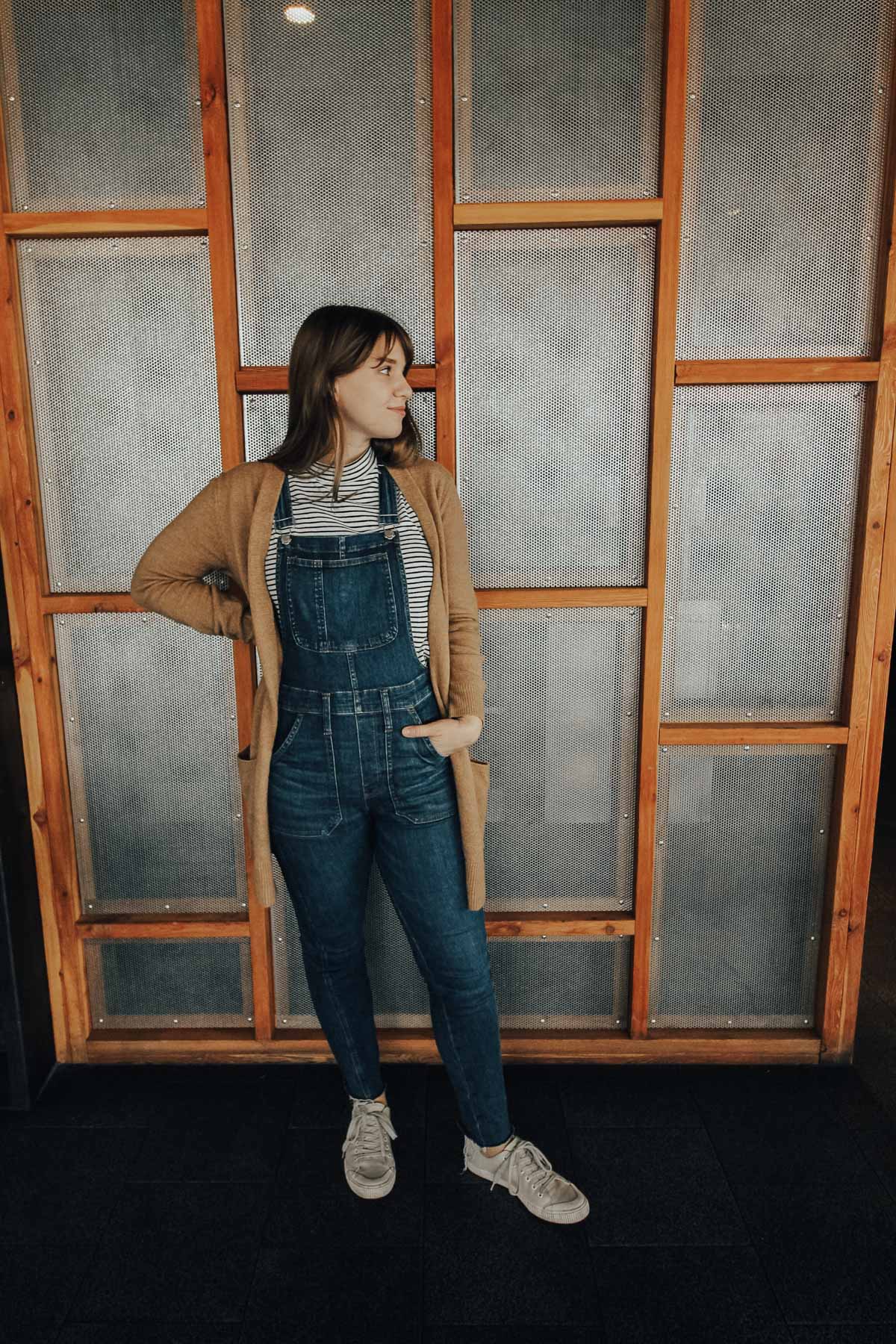 Funk it up
The first time I wore these overalls out was for a brunch date with my fiancé and I absolutely loved dressing them up a little! Pair with a flirty blouse and either metallic flats or a heeled mule for a cute date look or outing with your girlfriends!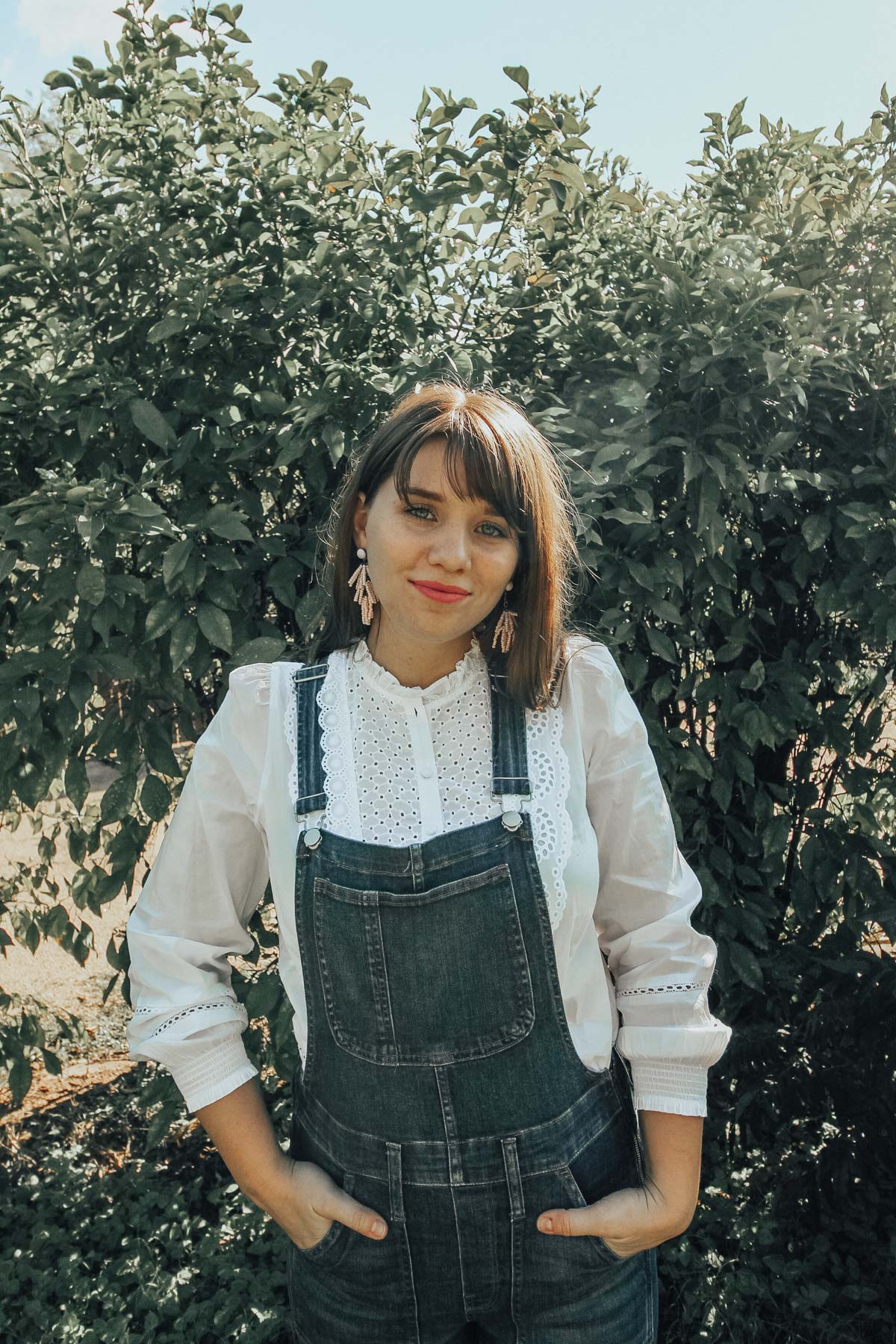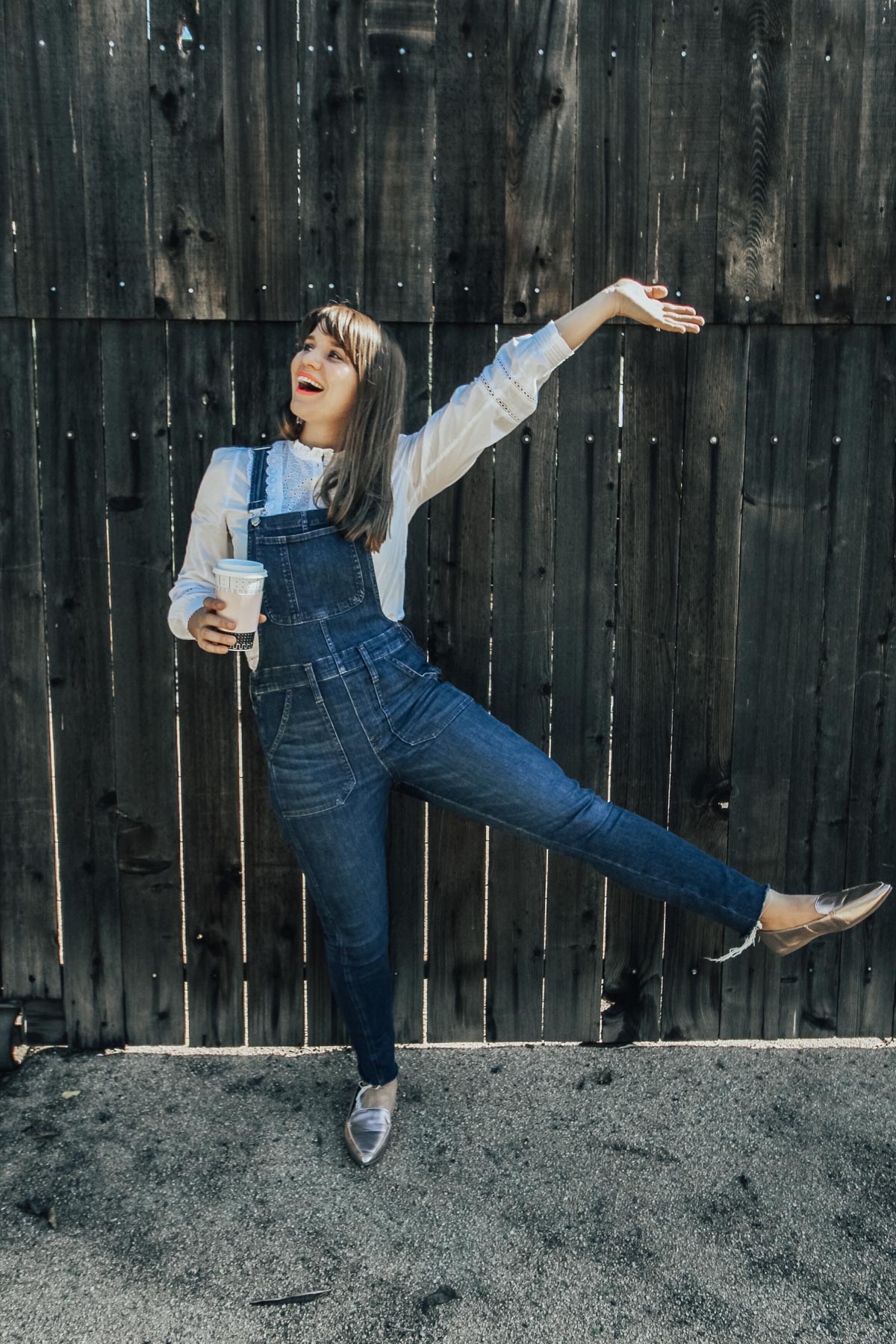 Do's & Don'ts
-Don't wear anything too big on top so you can tuck into the bottoms without making it too bulky underneath.
-Do choose tops with high and or round necks to compliment the square necklines of the overalls.
-Don't be afraid to layer! You can add a chunky scarf or even tie a flannel shirt around your waist.
For more fall fashion inspo check out my blog Desert Bloomed! Which look is your favorite overall? (buh dum tss)