Travel
North Lake Tahoe Travel Guide
posted on December 19, 2017 | by Amanda Holstein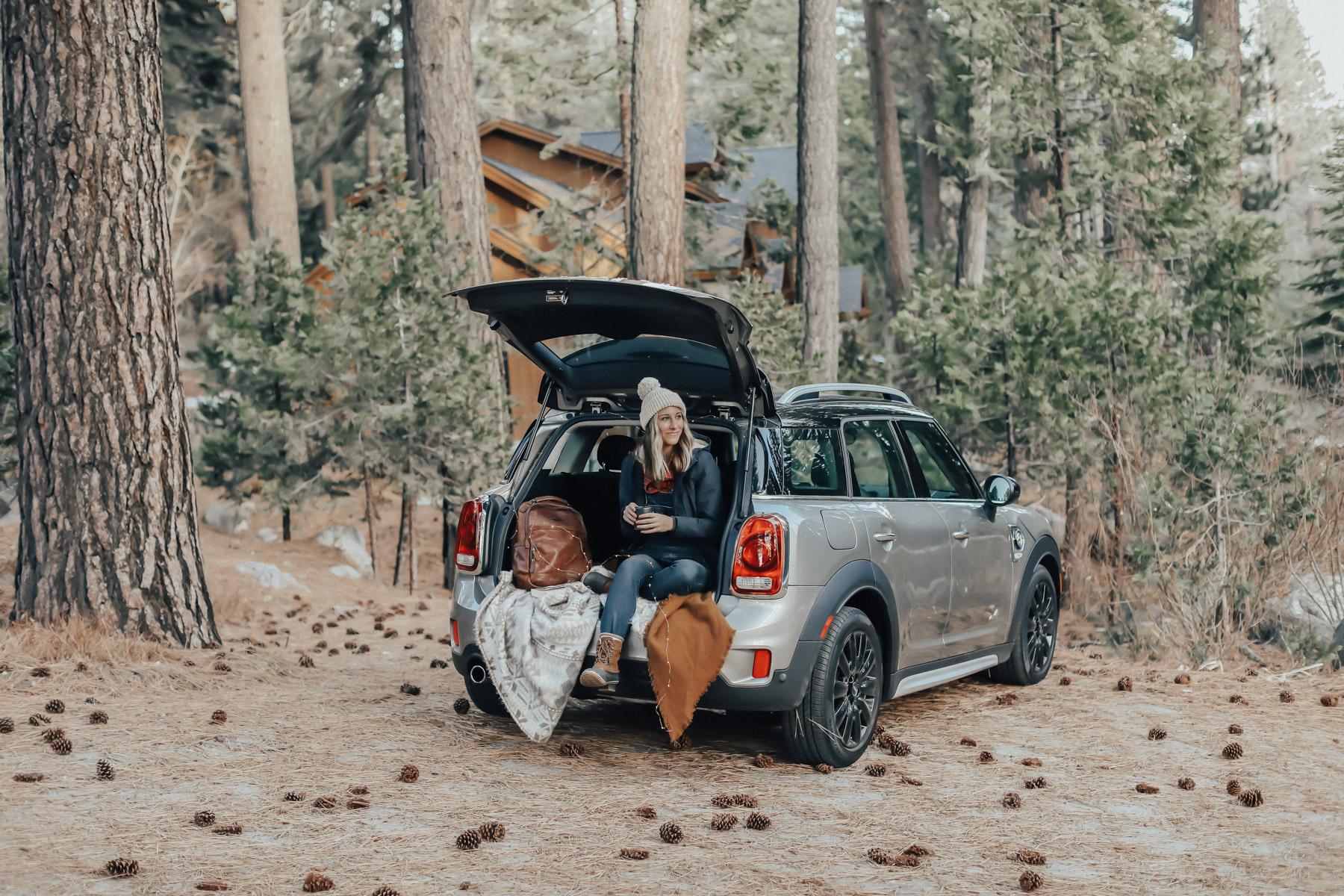 Tahoe is one of those places you can visit any time of year and still have an incredible time. It's an absolutely stunning place to go skiing, it's the perfect beach vaca in the summertime, and if it's not cold enough to ski or hot enough to swim, you can hike! It's really the best of both worlds. If you're visiting Tahoe for the first time, here's what you need to know.
Personally, I prefer North Lake Tahoe to South Lake Tahoe. North Lake has an old charm that I just love. You can see it in Tahoe City and in Truckee with their older buildings and preserved history. I also love the ski resorts in North Lake better (Squaw and Northstar are my favorites). South Lake Tahoe is also great, of course, but it's more known for its nightlife & casinos. So it really just depends on what you're looking for. Both are equally gorgeous!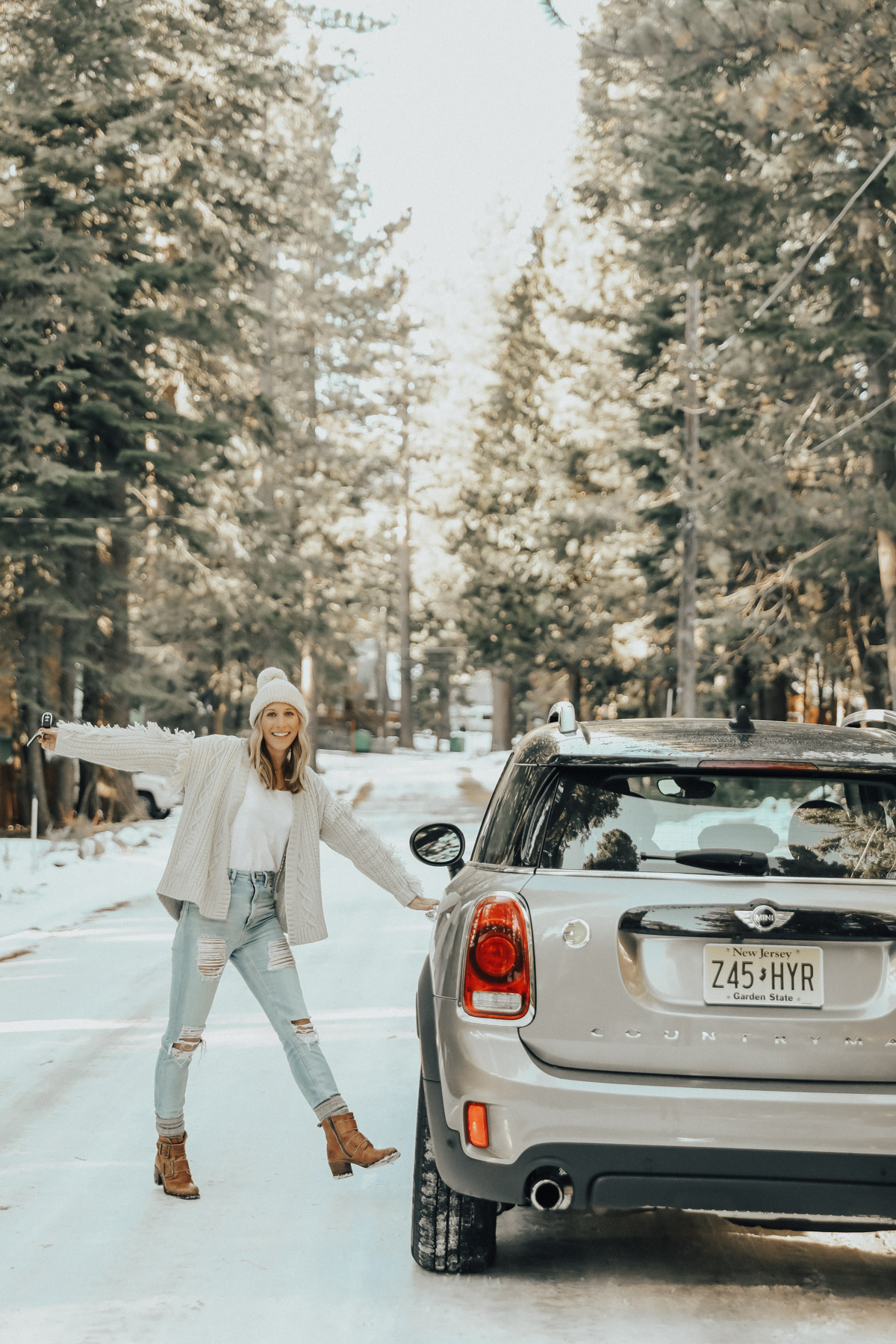 Stop at Donner Lake
Andrea and I had the opportunity to partner with MINI Cooper last week for a fun little road trip to North Lake Tahoe and I'm so excited to share with you my favorite spots! We had so much fun driving around in this cute MINI Countryman and it did great in the snow. On our drive into North Lake Tahoe, we stopped at one of my favorite spots, Donner Lake. It has some gorgeous views and an overlook on Donner Pass where you can see the entire lake!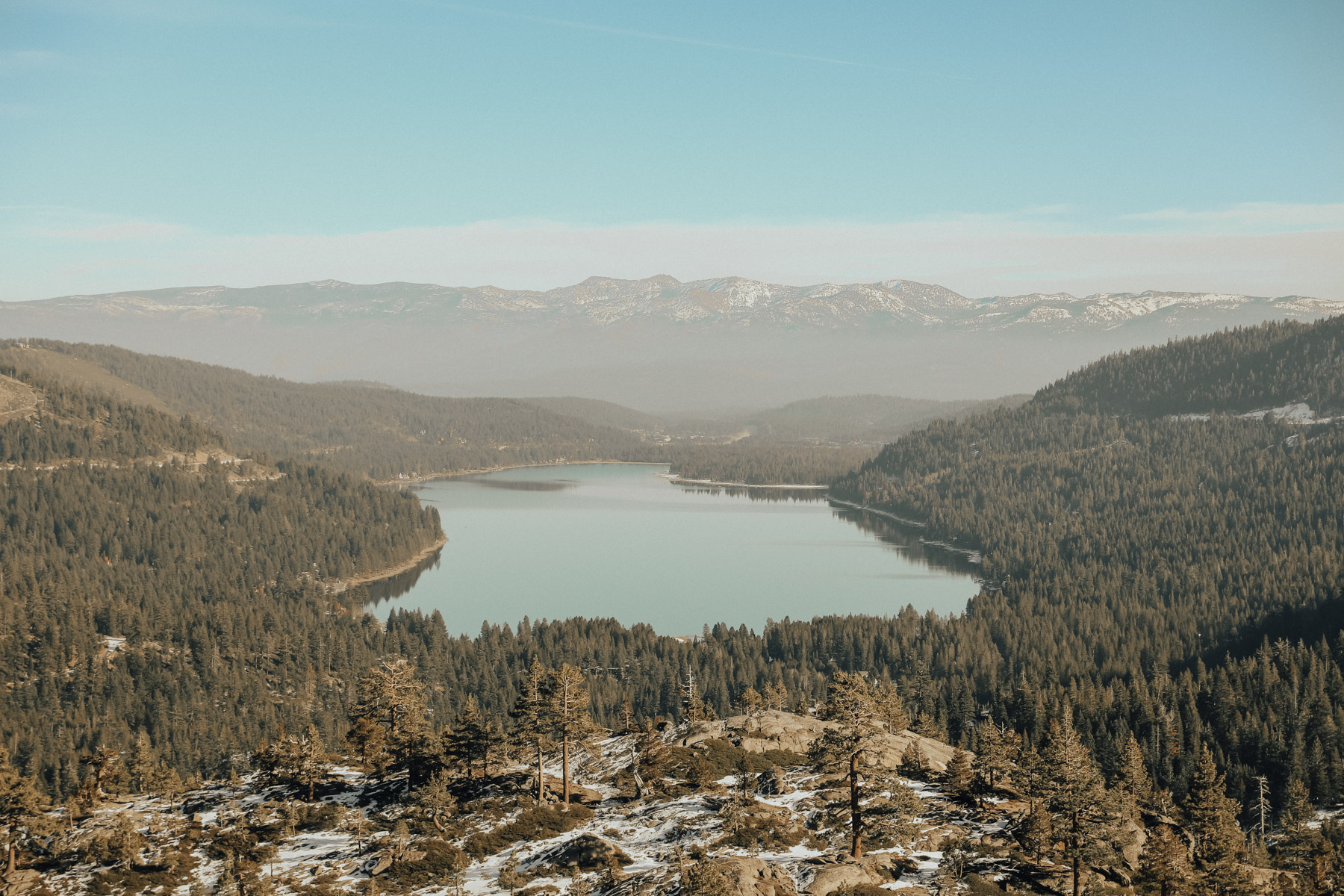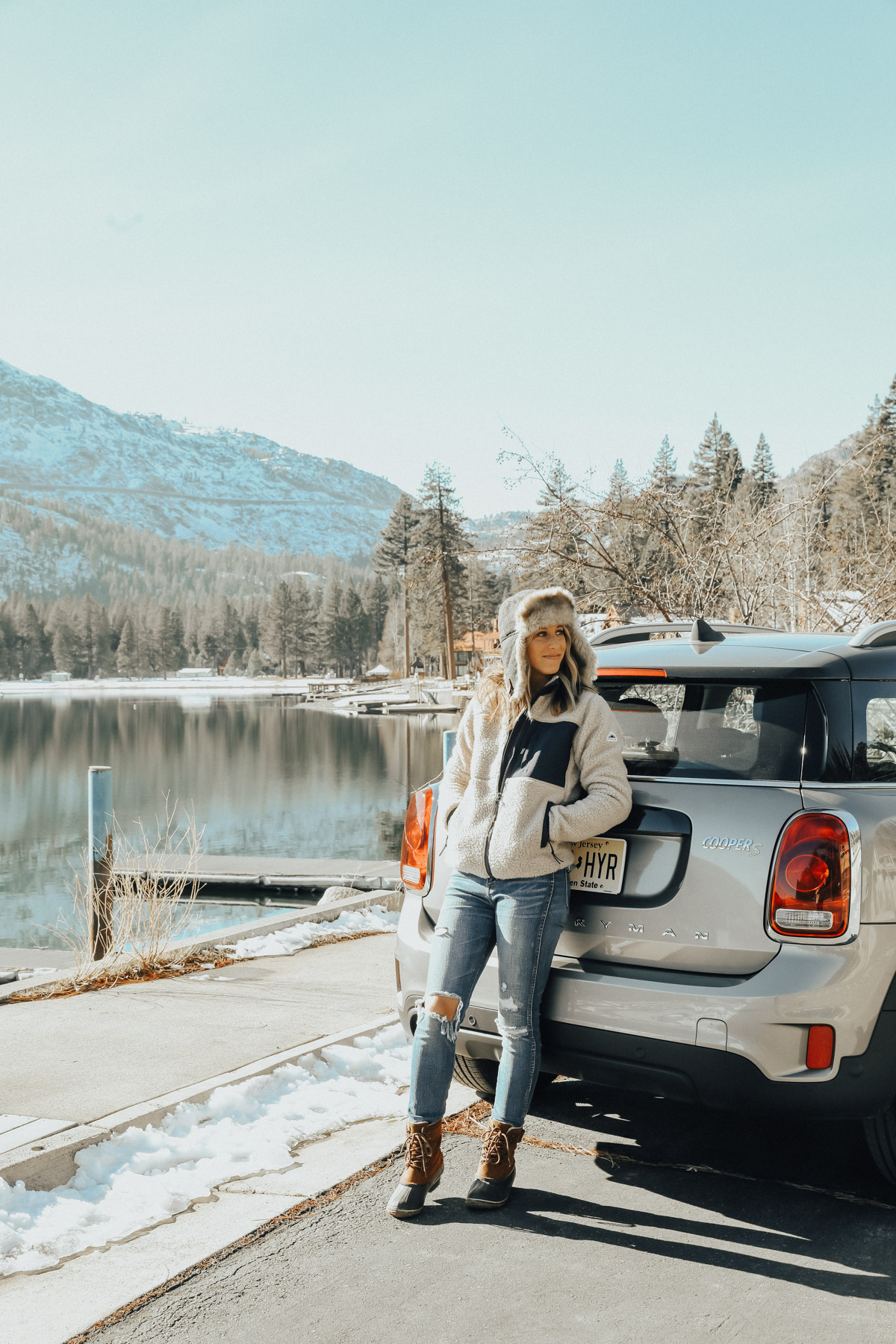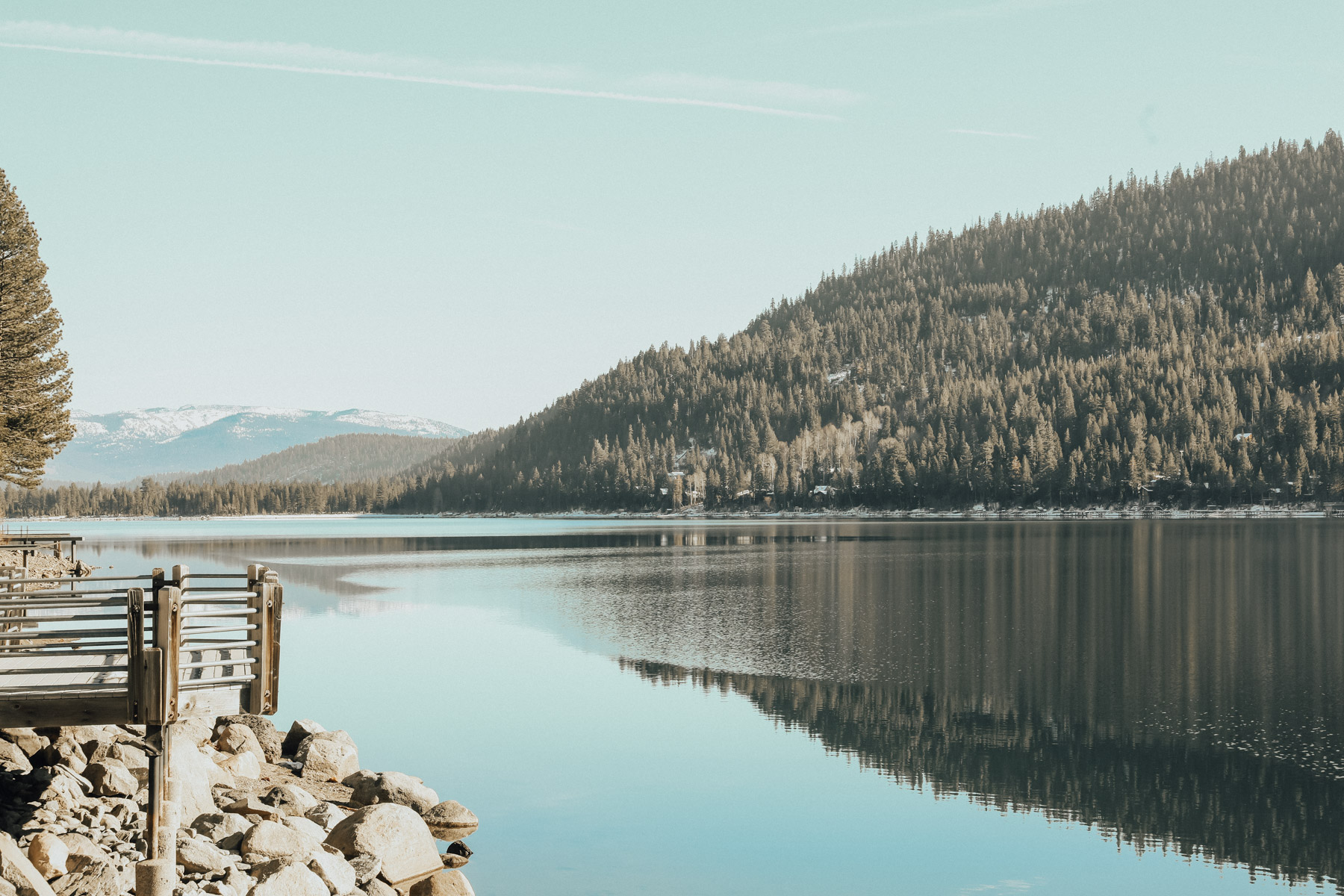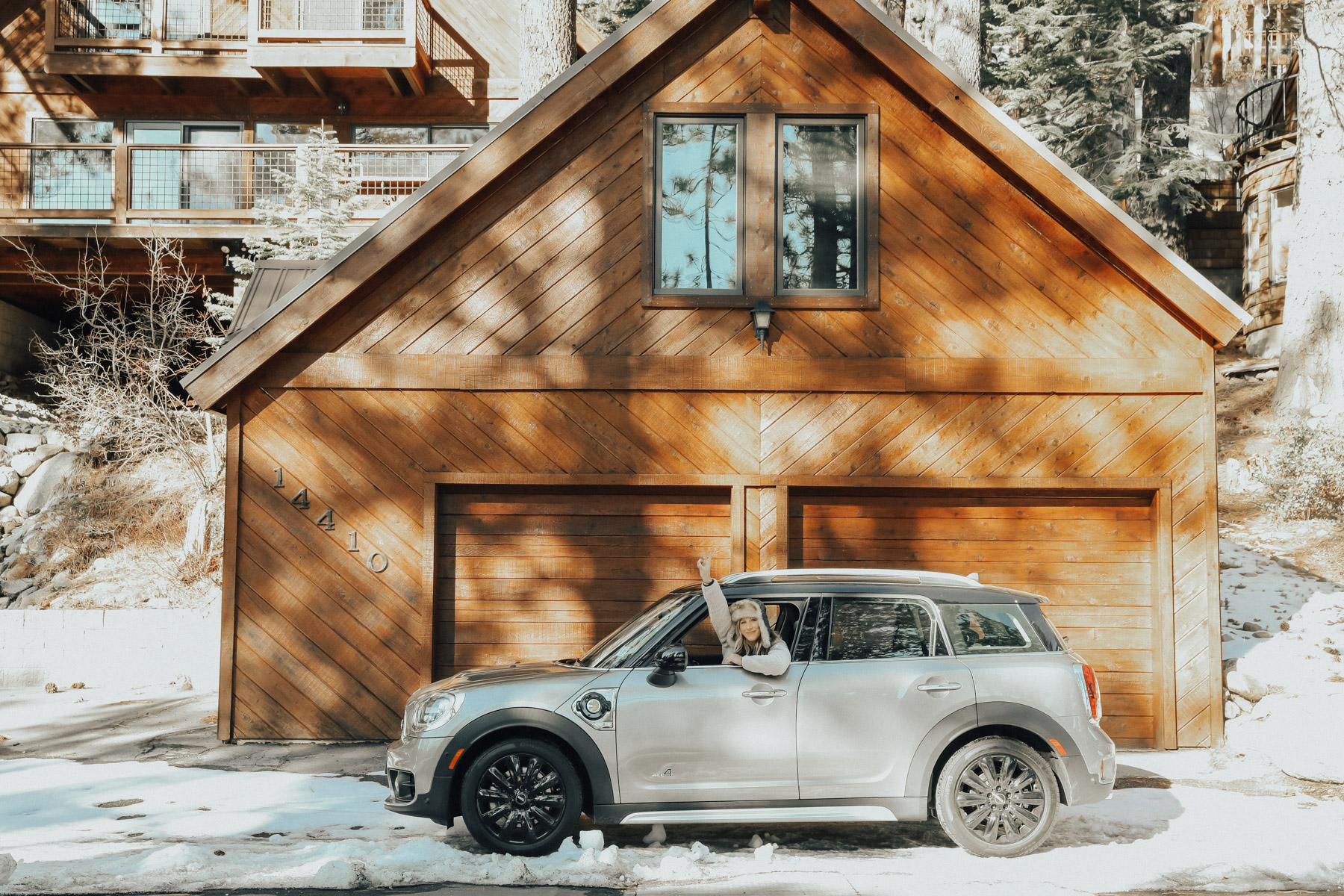 Dinner in Tahoe City
After a long drive, I suggest stopping for a yummy dinner in Tahoe City as soon as you get in. We ate at Bridgetender Tavern. They have a great beer selection and all the yummy fried bar food you can imagine. Their chili cheese fries were insane!! Plus, the decor makes you really feel like you're in the mountains! Other great spots are Za's, Jake's on the Lake, Sunnyside, and Rosie's Cafe.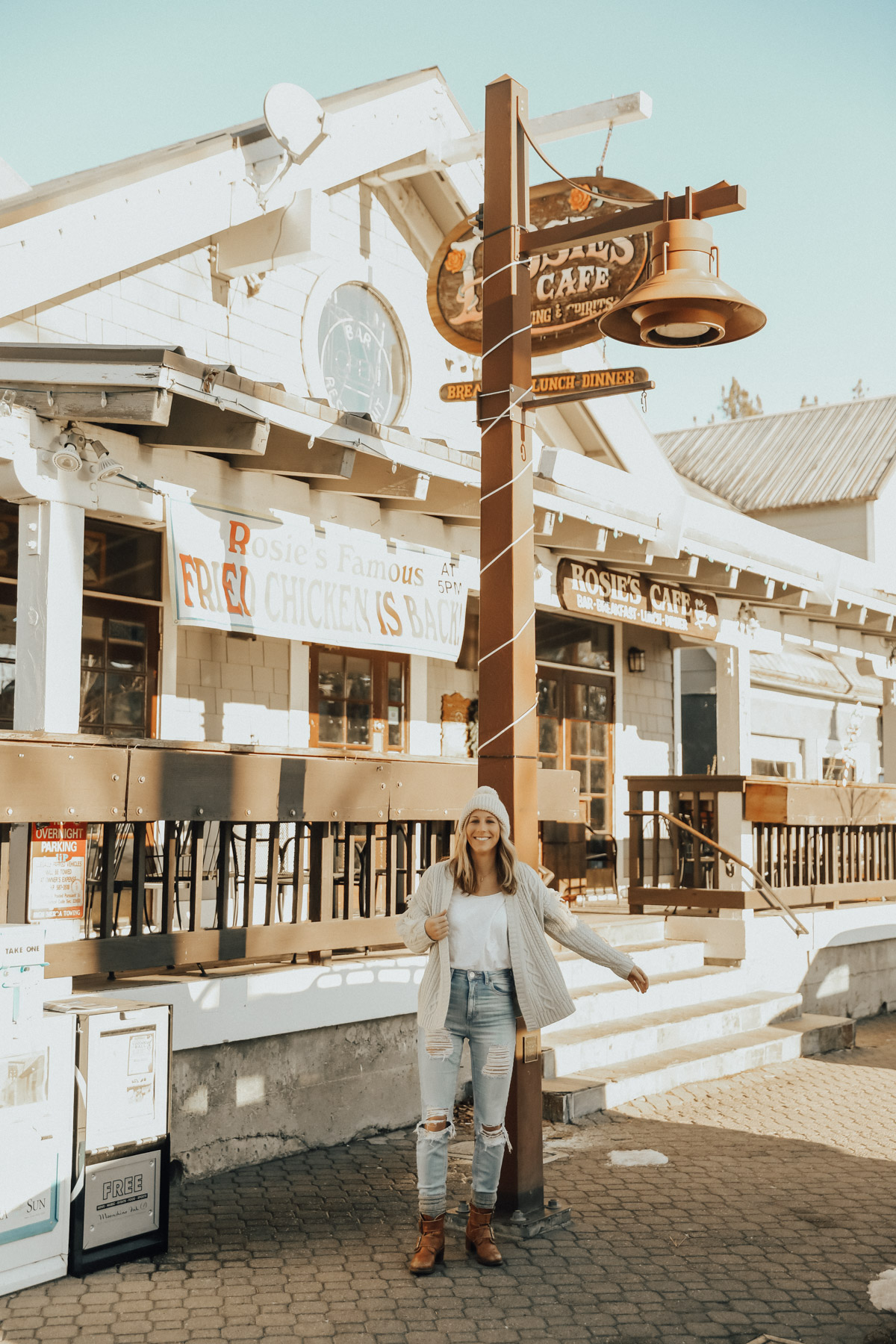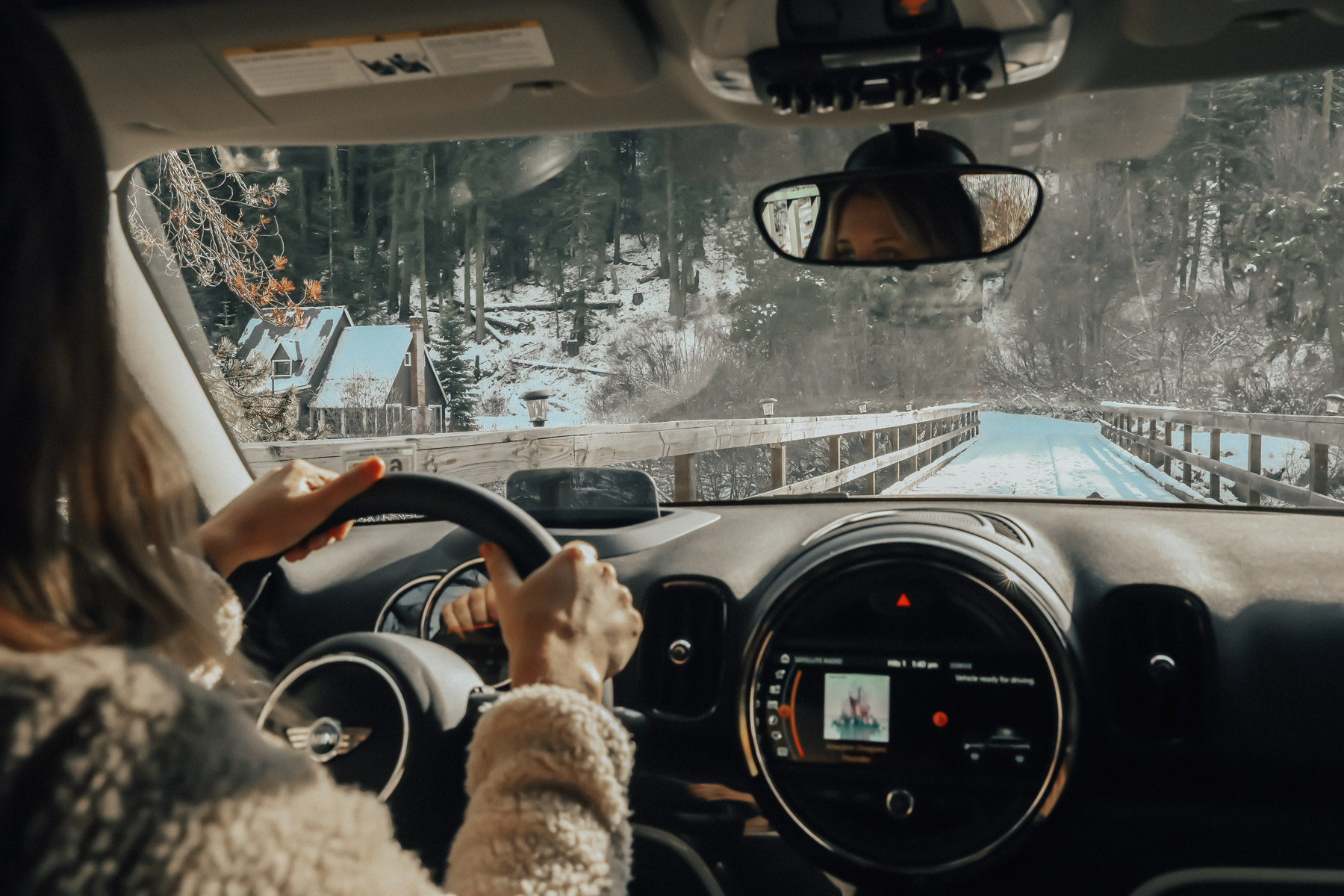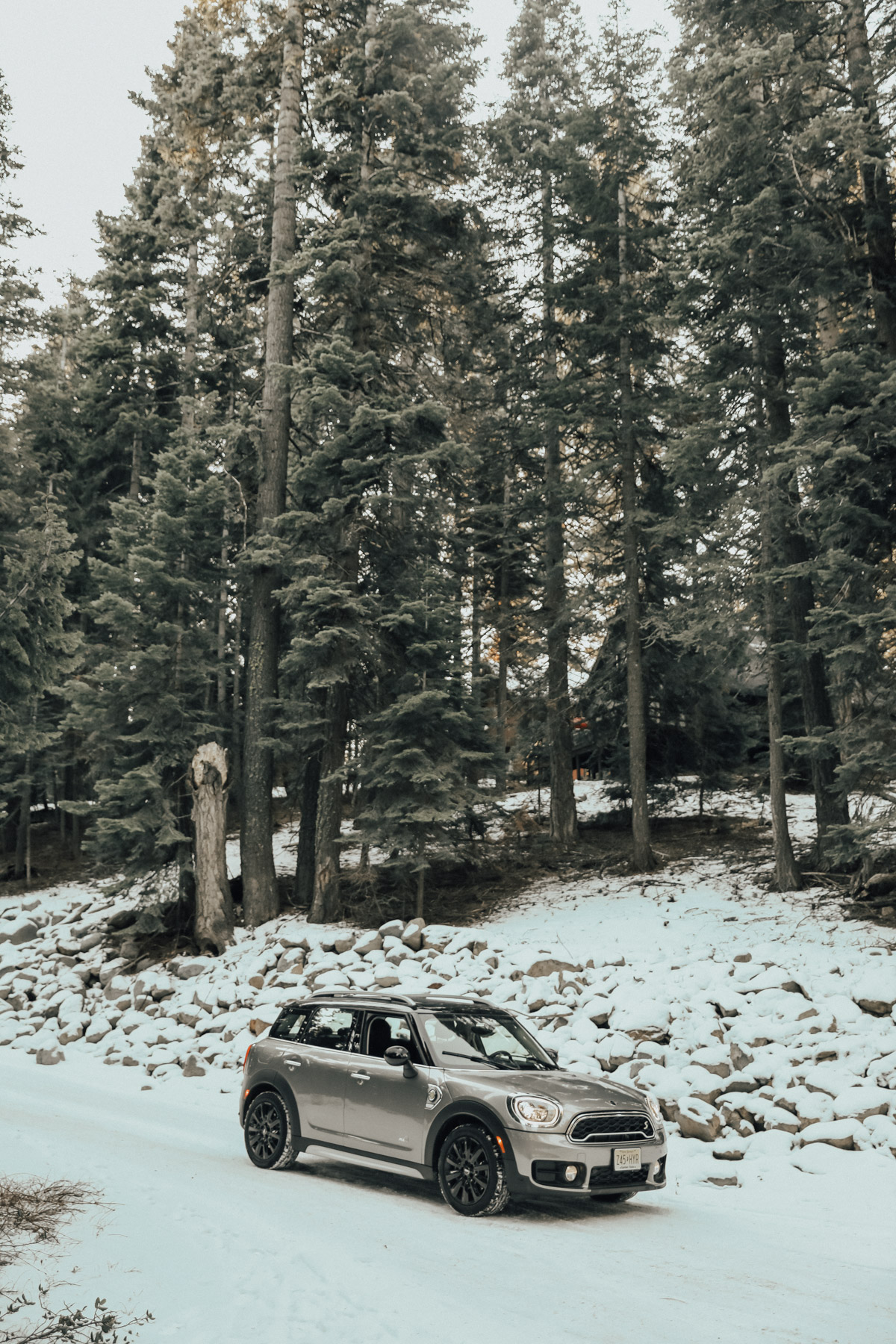 Stay at Basecamp
We stayed at a really cool boutique hotel right in Tahoe City called Basecamp. Their rooms are super fun, and some even have bunkbeds! Plus, they have this great common area with cozy couches, a fireplace, free breakfast, and a bar. They also have firepits outside and s'mores kits!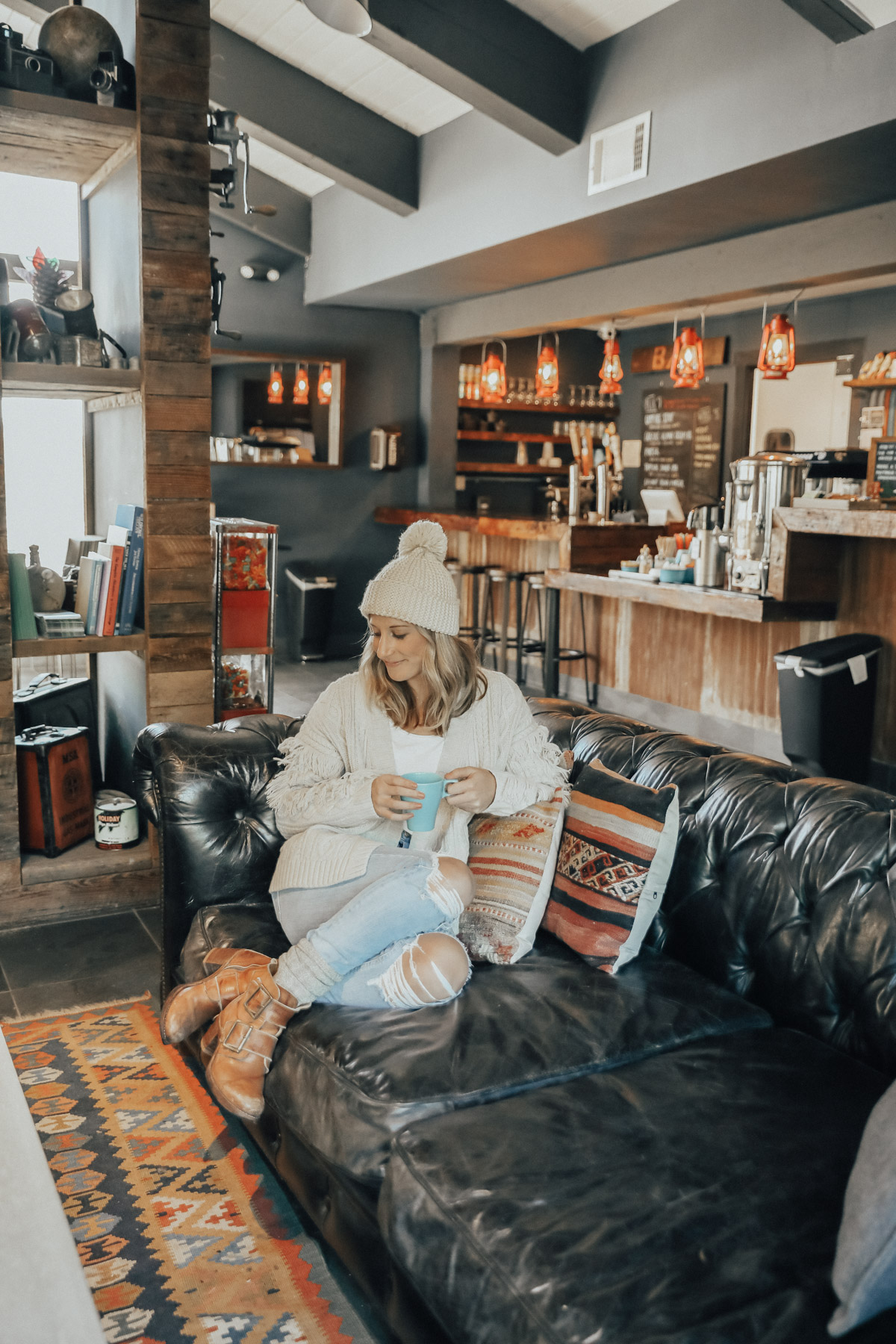 Sunrise at the Lake
If you can get yourself up for sunrise the next day, I highly recommend it! Grab some coffee & pastries at Tahoe House and head on over to one of the many docks for a gorgeous sunrise. I once stayed at the Franciscan Lakeside Lodge where they have an awesome dock you can enjoy all to yourself! I mean, how gorgeous is this??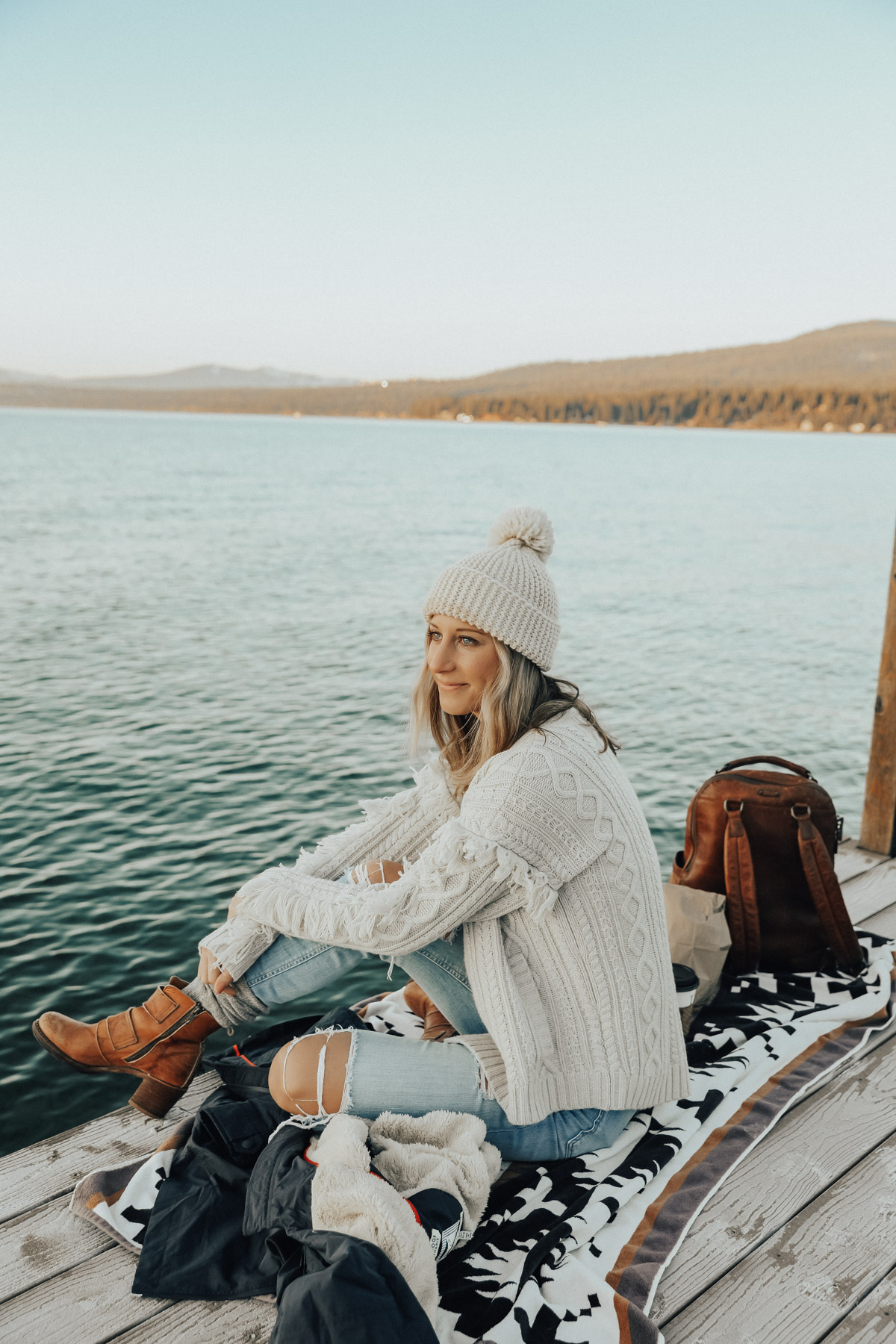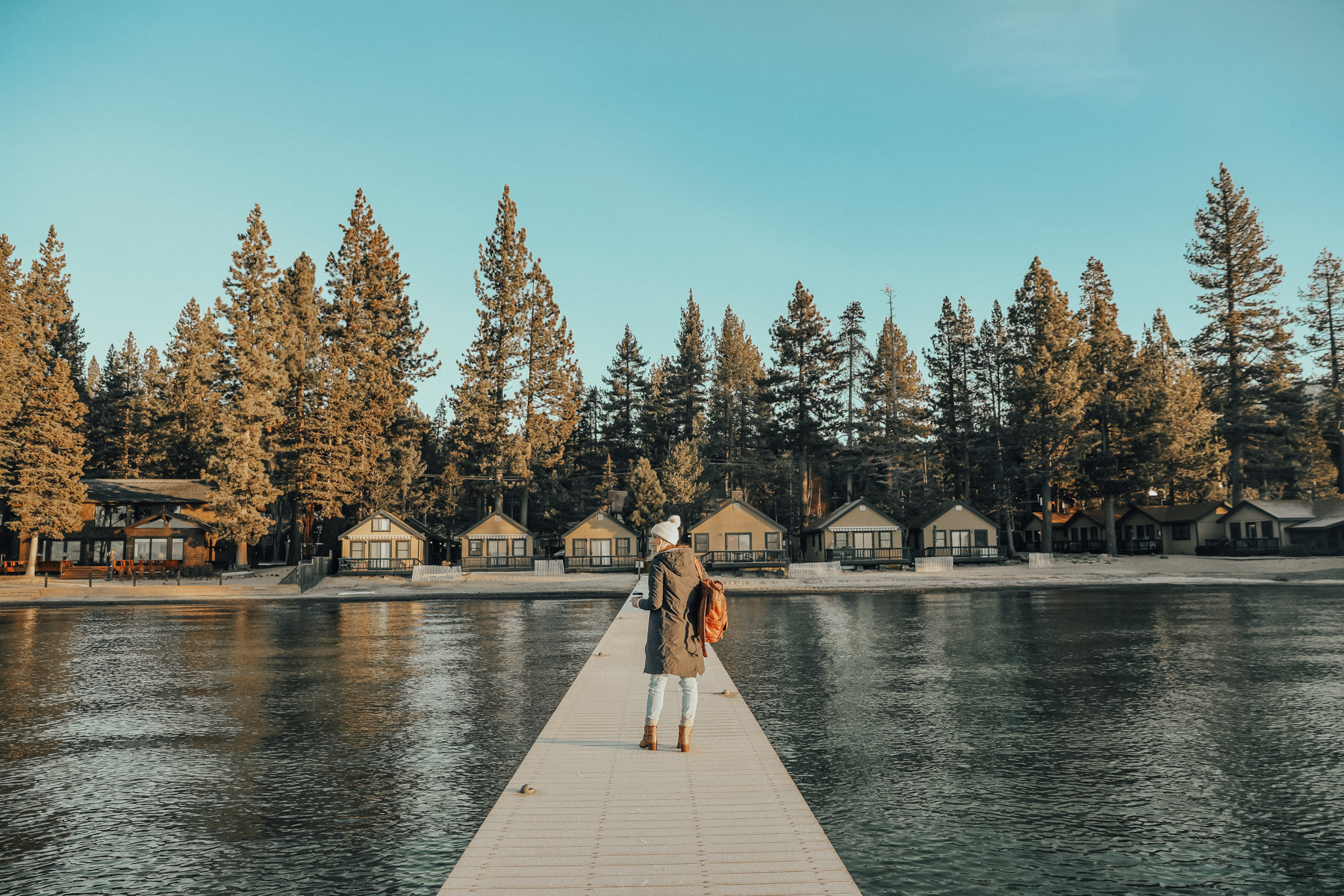 Skiing at Squaw
Now that you're up, head to the slopes at Squaw and enjoy the most gorgeous views you've ever seen while skiing. Unfortunately, we didn't have time to go skiing on this trip, but man I wish we did! If you're not much of a skiier, Squaw also has a really cute ice skating rink! Or head to West Shore Market for some food & shopping.
Hot chocolate, a good book, & a view
After a full day of skiing and exploring, stop for some hot cocoa on your way home and enjoy the view with a little trunk picnic. I couldn't help myself with this cute car and all the random places to stop on the side of the road!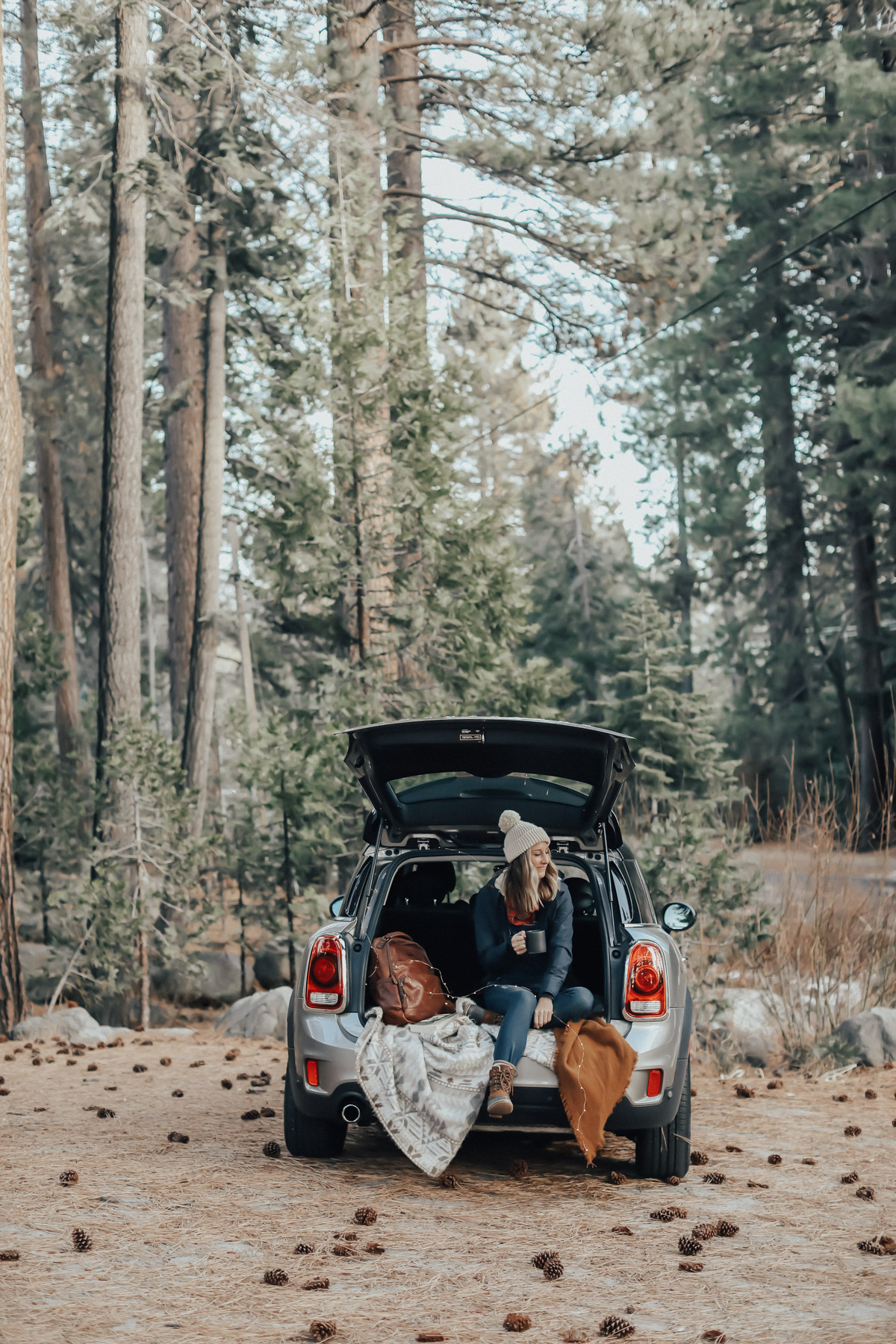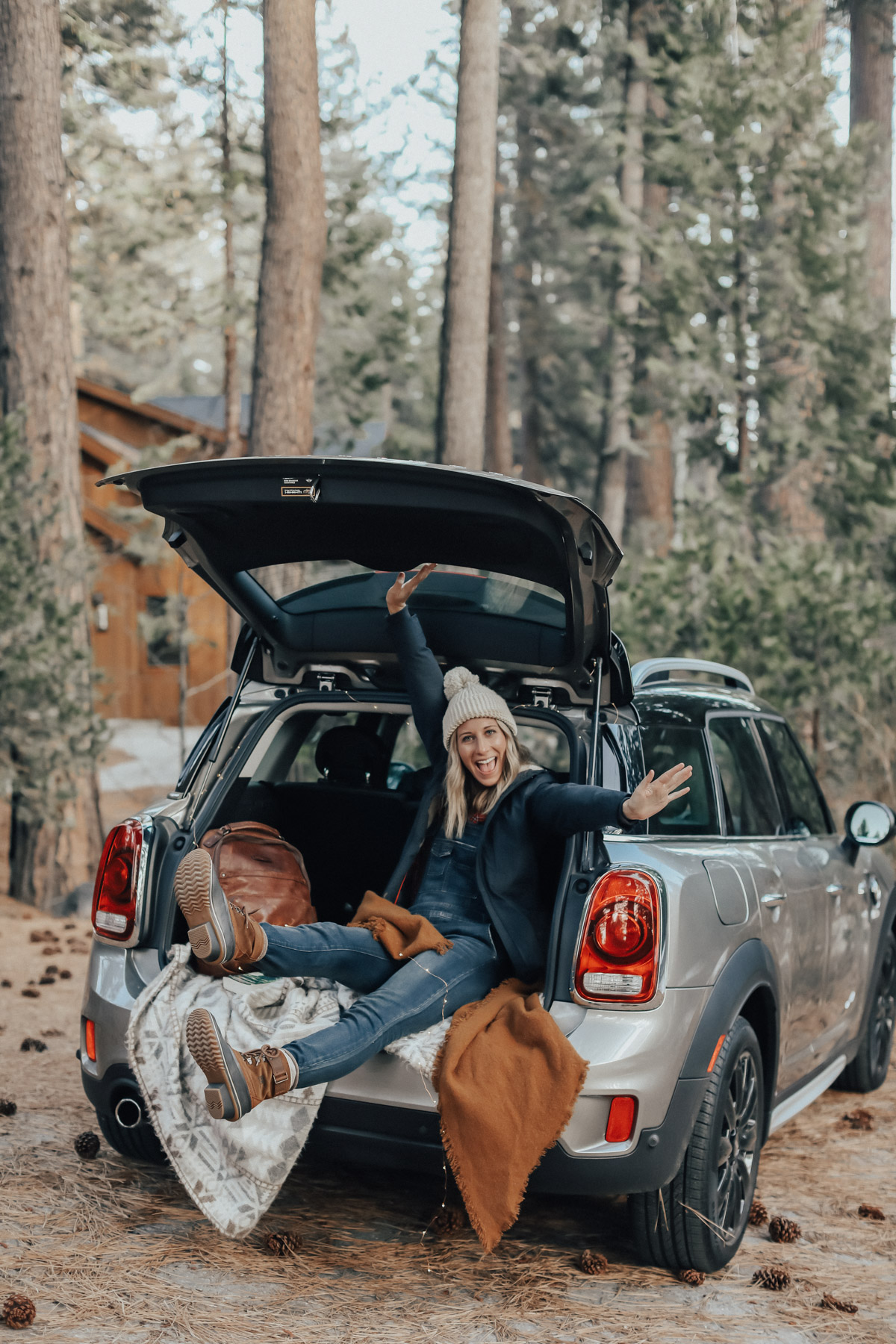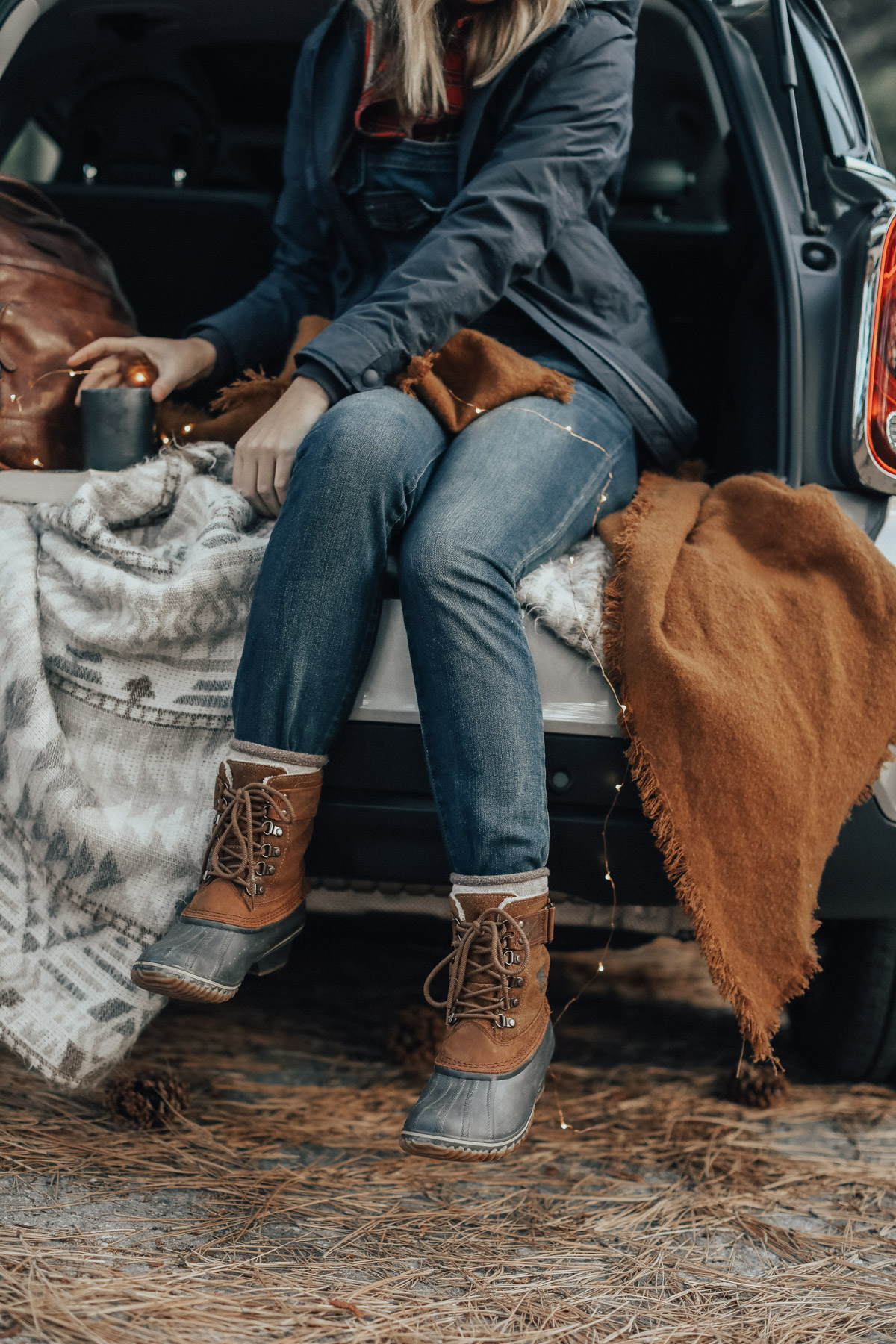 Shopping in Truckee
Before you leave Tahoe, I suggest stopping in Truckee, an adorable little town just 20 minutes from Tahoe City. This old world town has the cutest shops and great food! I suggest checking out Sweets Handmade Candies for some ridiculously good caramel apples. Get their Marble Popcorn too! Kalifornia Jean Bar had some great stuff as well. We also popped into Atelier, a super cute craft shop with workshops and great gifts. Jax Diner, featured on Diners, Drive-ins & Dives, is also located in Truckee!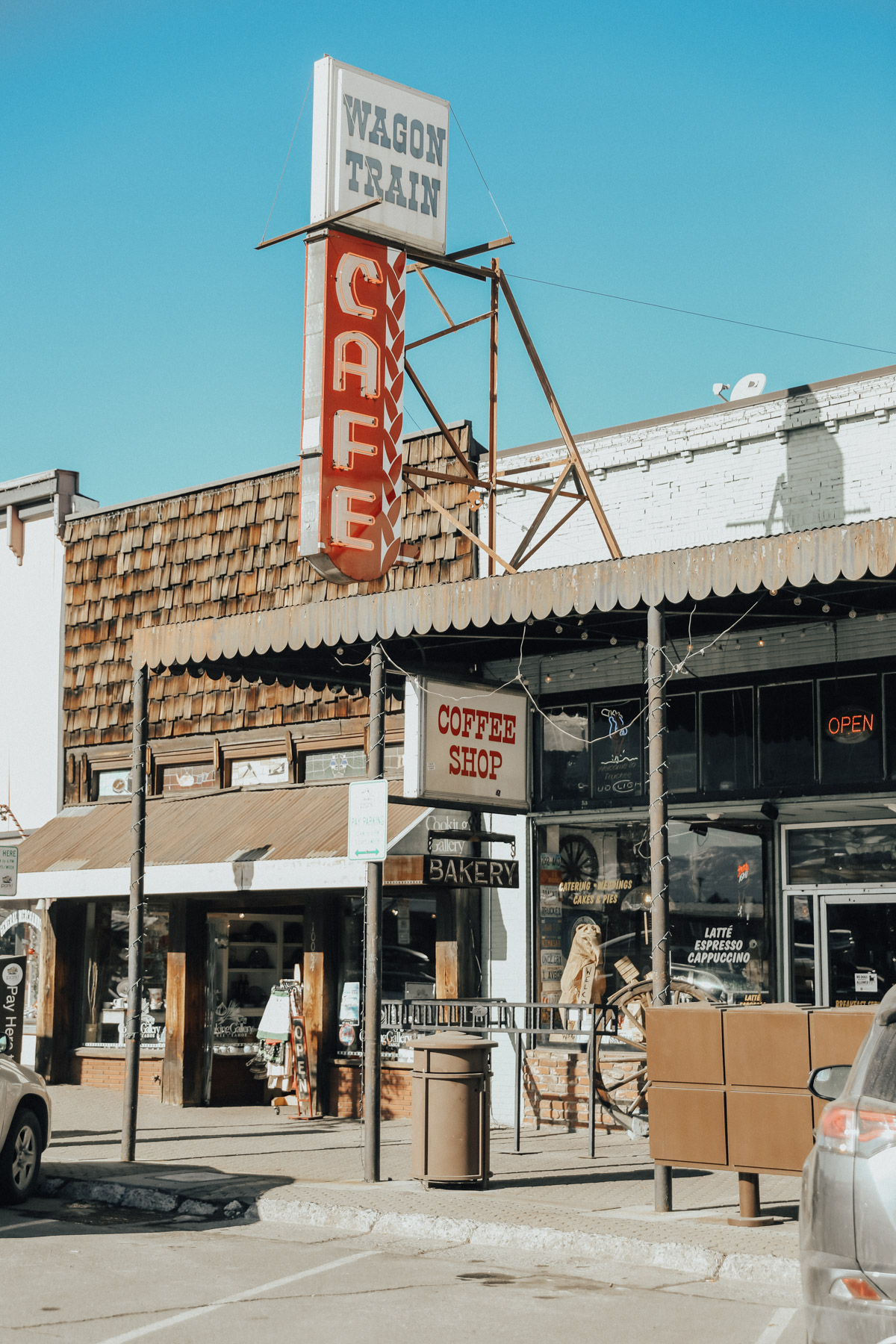 I hope you book a trip to North Lake Tahoe soon and enjoy some of my favorite spots around town! It really is a magical place with so many hidden gems to explore. And here are a few more winter trip ideas for ya!
Thank you to MINI for sponsoring this post.
Shop The Post