How to Celebrate A Very Different Thanksgiving This Year
posted on November 16, 2020 | by Michele Lando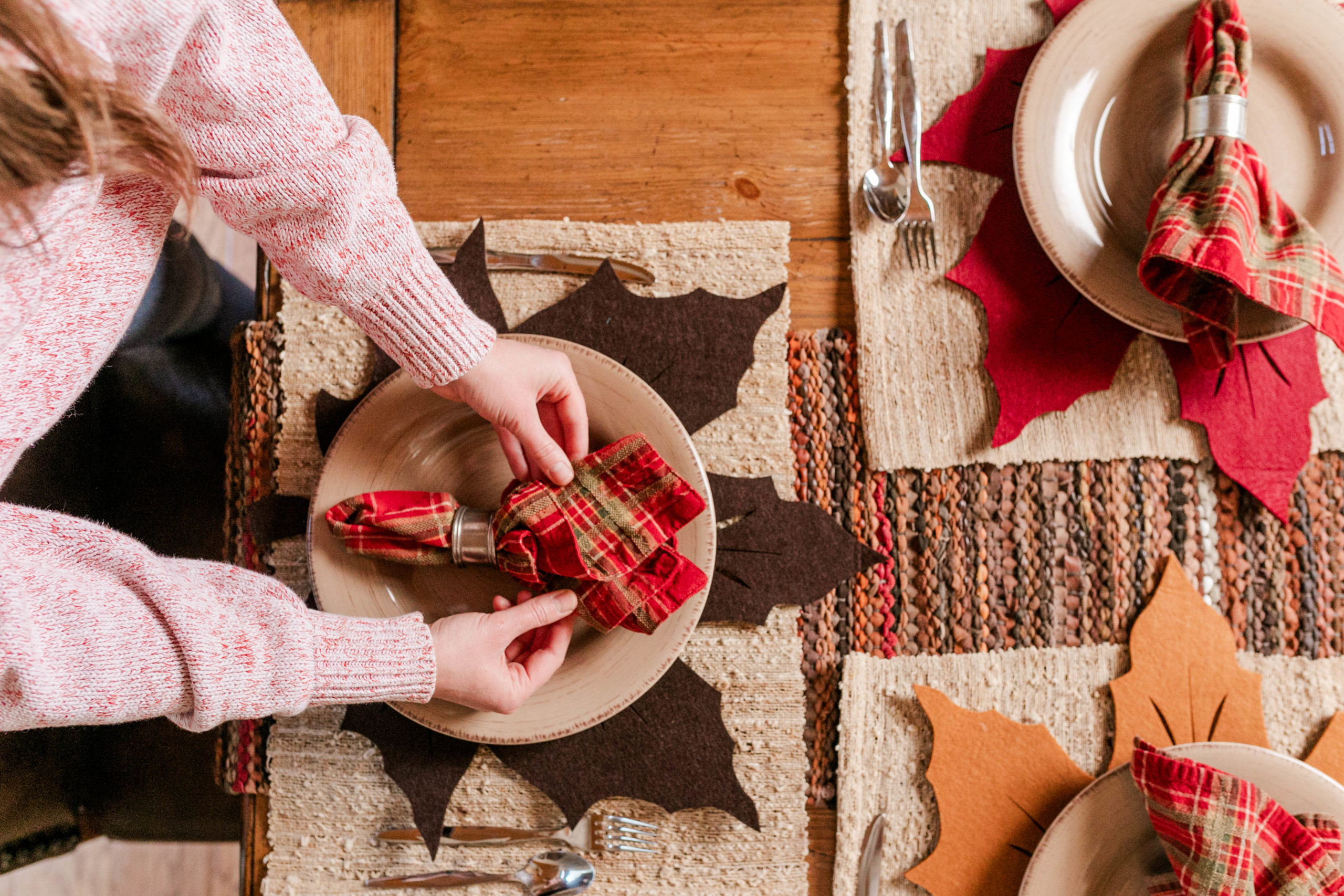 Thanksgiving is often a time when we come together with family and friends from near and far, but amidst the COVID pandemic, the holiday is going to look very different for many of us. Whether you're celebrating with a tiny group or by yourself, it is possible to bring some joy to the table and make the day feel special.
A smaller Thanksgiving dinner menu doesn't have to mean sacrifice
This year there will only be three of us at my Thanksgiving table (I'm used to cooking Thanksgiving dinner for about 12 people, so I'm really downsizing!), so we're going to do a smaller-scale version of our usual Thanksgiving meal. Americans rank Thanksgiving as their second favorite holiday (Christmas tops the charts), and one of the most notable aspects of this holiday is definitely the food. When you're celebrating on your own or with a small group, consider what elements of the meal are must-haves for you, and what you can forego.
My fiancé and I decided that turkey, stuffing, gravy, and mashed potatoes are must-haves, but we decided that we could do without sweet potatoes this year. I'll roast up some greens or make a quick salad to have a healthy component to dinner, and instead of making both a pumpkin and an apple pie like we do with the big group, we decided on apple only this year. If you're not into making a whole pie, Dessert For Two is a blog that has amazing recipes downsized for just two people, and Christina has a whole section devoted to small batch apple recipes and small batch pumpkin recipes to try.
I admit that even when making small-batch versions, this is still a lot of food, so if you are trying to tone it down even more, consider roasting a chicken instead of a turkey. Chicken is often less expensive than turkey, they are smaller, and roasting a whole bird gives you a ton of bang for your buck. This roasted chicken and potatoes recipe is one of my go-to dinners year-round, but can double as a great Thanksgiving alternative if you're on your own or in a small group. This gives you an easy way to cook your bird and potatoes, then use this Ina Garten recipe to make gravy to go with it, and you'll be on your way to all those Thanksgiving flavors in no time!
As an added bonus, I love making stock from the leftover carcass. Whether you cook a turkey or a chicken, this leftover turkey stock ensures that you get every last bit of deliciousness from your bird.
Dress up to feel more festive
Dressing up is an easy way to make the day feel more special. We may not be able to get together with the ones we love most, but getting dressed up, even if you're just with one other person can make the day feel more important. Clothing can improve your confidence, and with so much uncertainty surrounding us, self-love and self confidence is more important than ever before.
Set up a video call with loved ones
If you can't physically be together, set up a video call with loved ones. Checking in with someone to wish them well on the holiday can make a big impact on someone's mood and make them feel appreciated. If you want to take it a step further, consider setting up a video chat dinner where you can all eat dinner together in your respective locations. Video call trivia games are also a great way to get people involved and laughing, even if the day is feeling a little somber since you can't be together in person. By creating activities that you can enjoy as a group, it can create a more inclusive environment even when everyone is far apart.
Let yourself feel your feelings
There are many challenges that we've all faced in 2020, but arguably one of the most mentally challenging aspects of this year has been the inability to be physically close to loved ones. If you're spending the holiday away from the people you love most, it's okay to feel sad, upset, and lonely, but take solace in the fact that this challenging time will pass, and we will eventually be able to get together with everyone again. In the meantime, try to find joy in the little things and work to create some special moments amidst very difficult times.