Outfits
How to Wear Flare Denim Overalls from Summer to Fall
posted on August 4, 2016 | by Amanda Holstein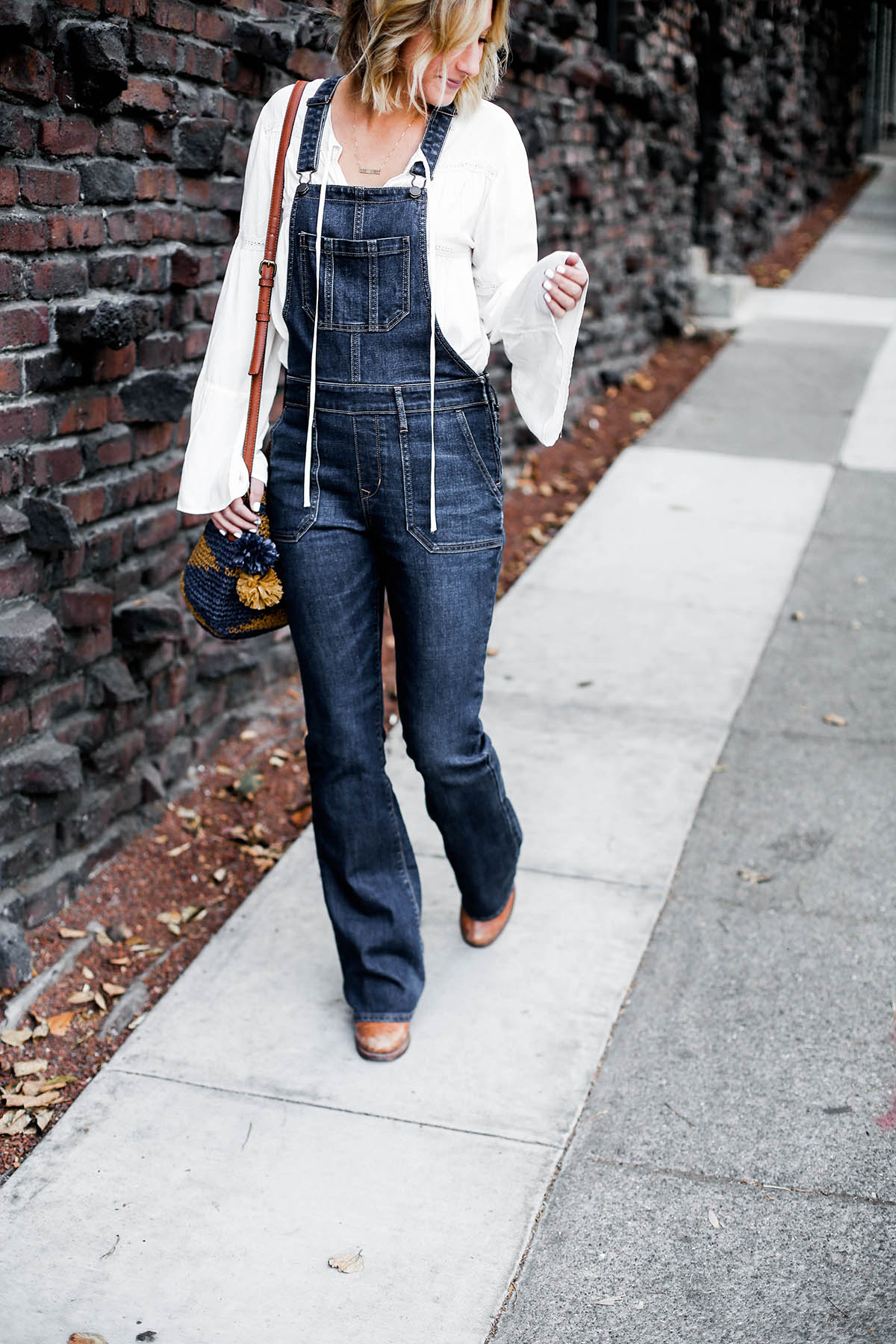 I know it's still summer, but I'm breaking the rules of denim and wearing these bad boys whenever the weather permits. Old Navy is all about breaking the denim rules right now, and that's why I'm so excited to team up with them today. You know I like to break rules :). I'm so grateful to have been part of their campaign this month with a few other stellar bloggers! We got to participate in a photoshoot right here in San Francisco and we're all featured in OldNavy.com's denim story! Make sure to check it out!
Now back to these overalls. You all know about my love for flare denim. Combine that trend with overalls and you've got my perfect pair of denim. (Actually, make them under $50 and then you've got my perfect pair — thank you Old Navy!). If you can't wait until fall to wear your flare denim overalls, see how I've styled them for both summer and fall below.
Summer
For summer, try pairing your overalls with a sleeveless blouse or short-sleeve tee. I love how light and airy this one is and the lace detail helps keep it summery. The key is to choose blouses that aren't too flowy so that they tuck into the overalls. Complete the look with summer heels, like wedges or mules.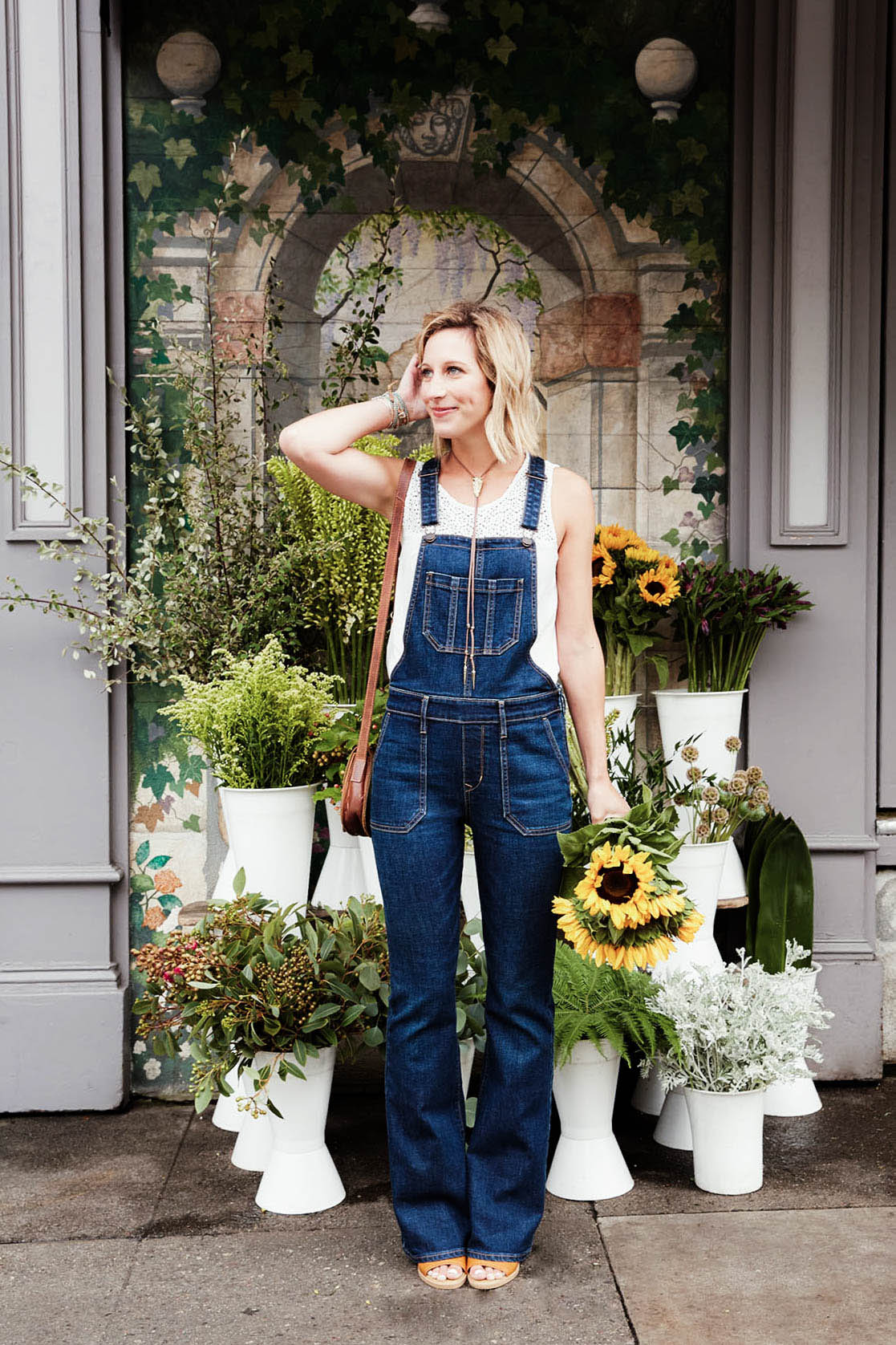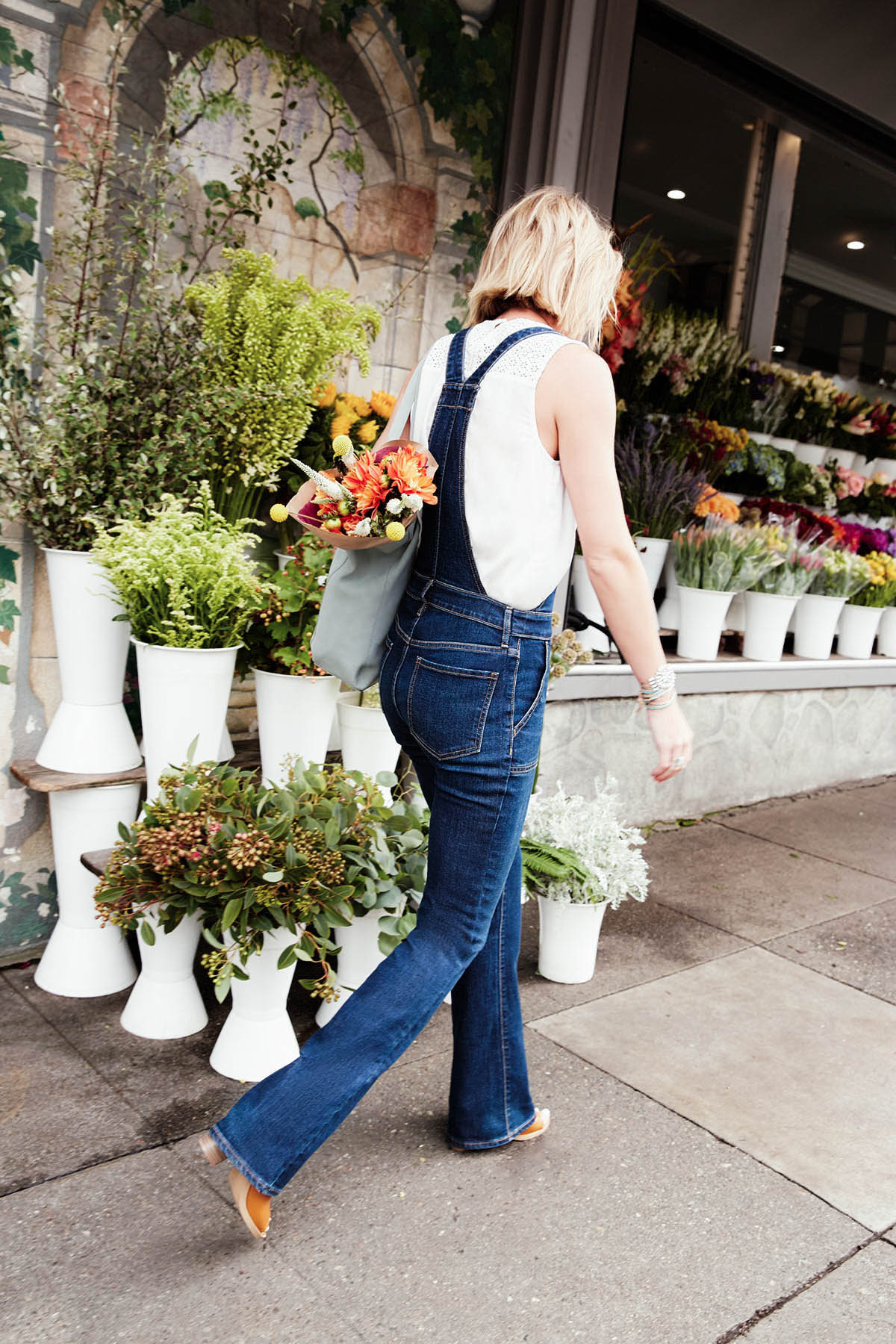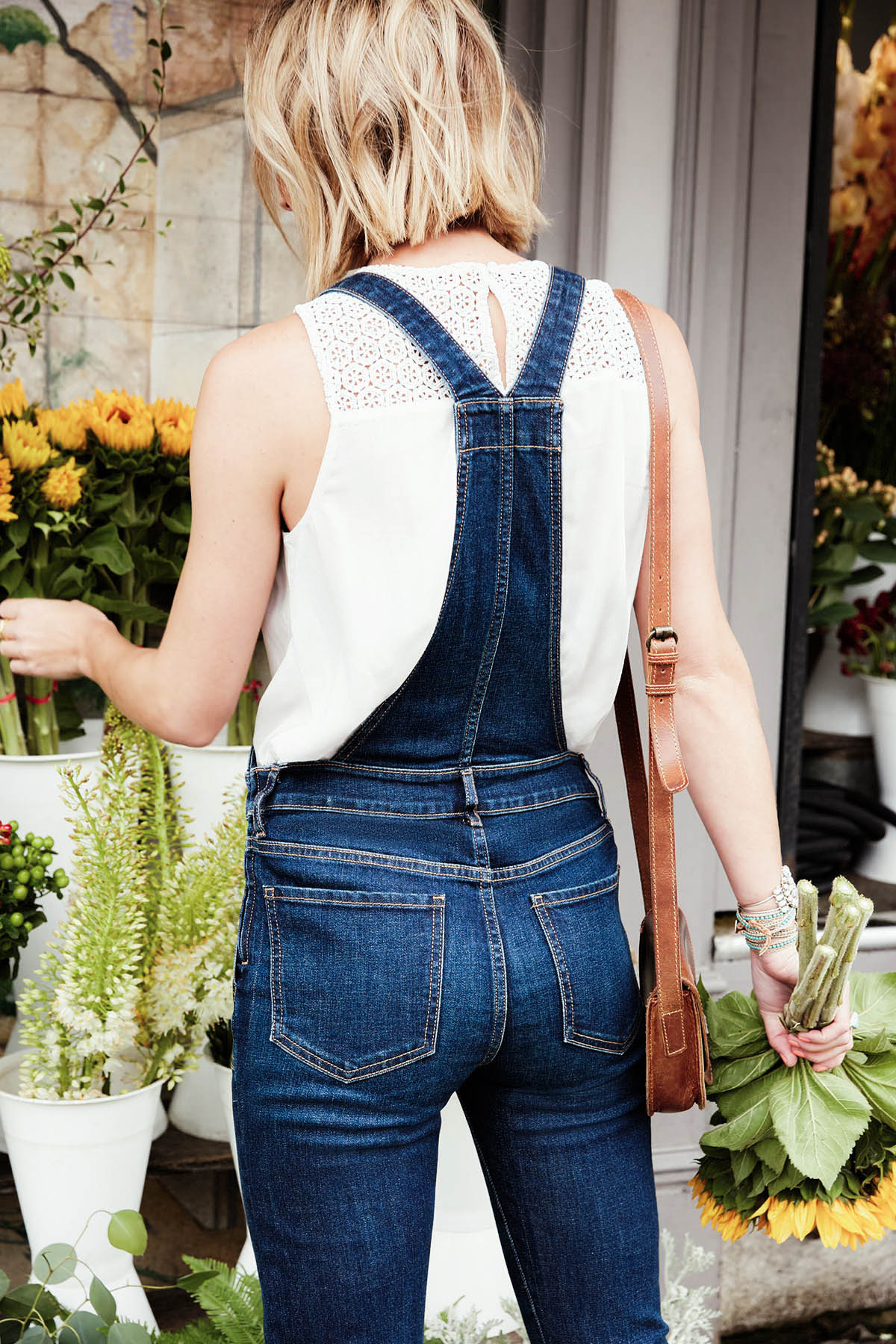 Fall
For fall, just swap out the top for something heavier. In early fall, try pairing your overalls with long-sleeve blouses. This bell-sleeved one is a nice transition from summer to fall. As the temps get cooler, opt for more layers, like a long-sleeve striped tee or light knit under an extra long cardigan. You'll need a little bit of a heel for the flare denim, so I suggest ankle boots.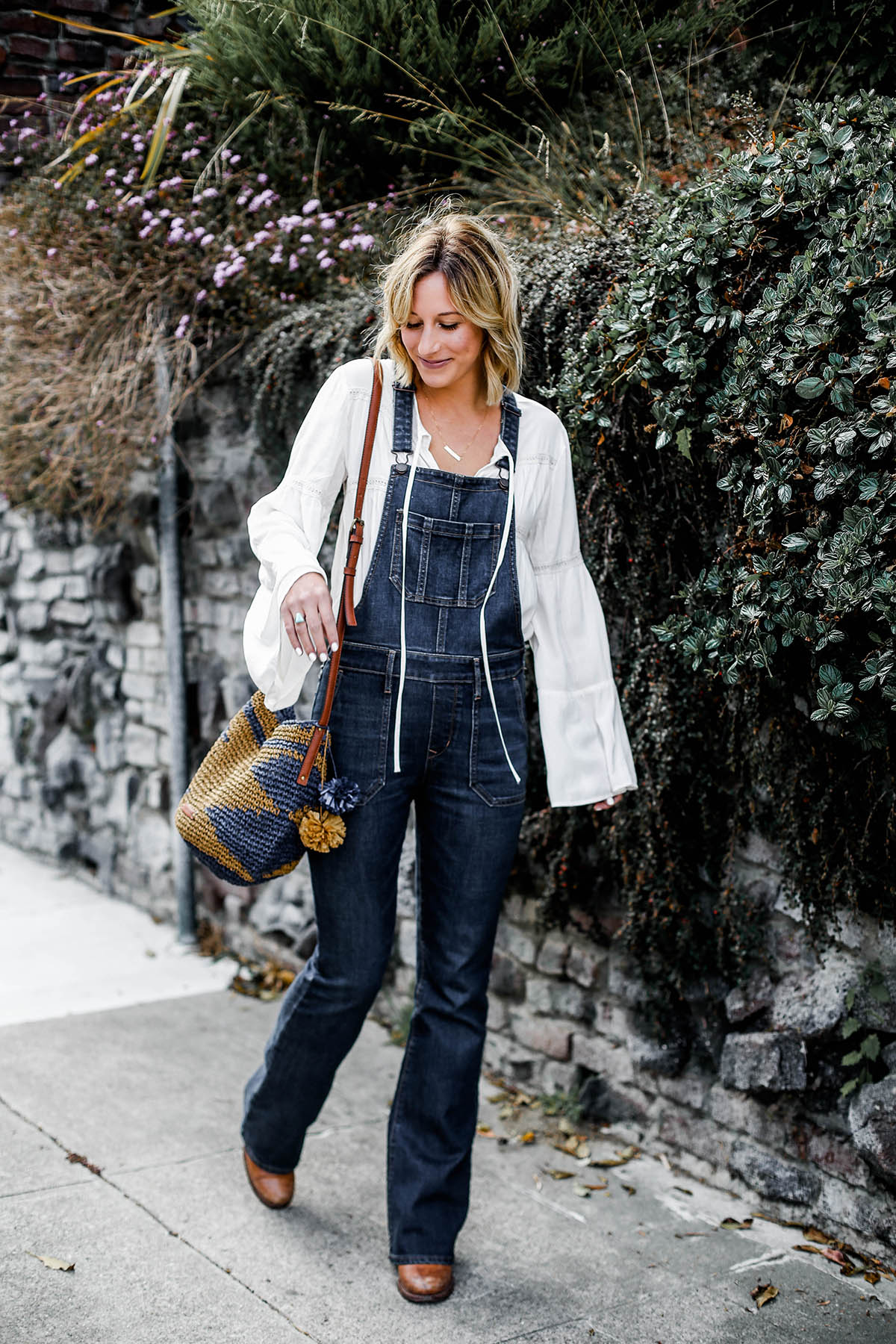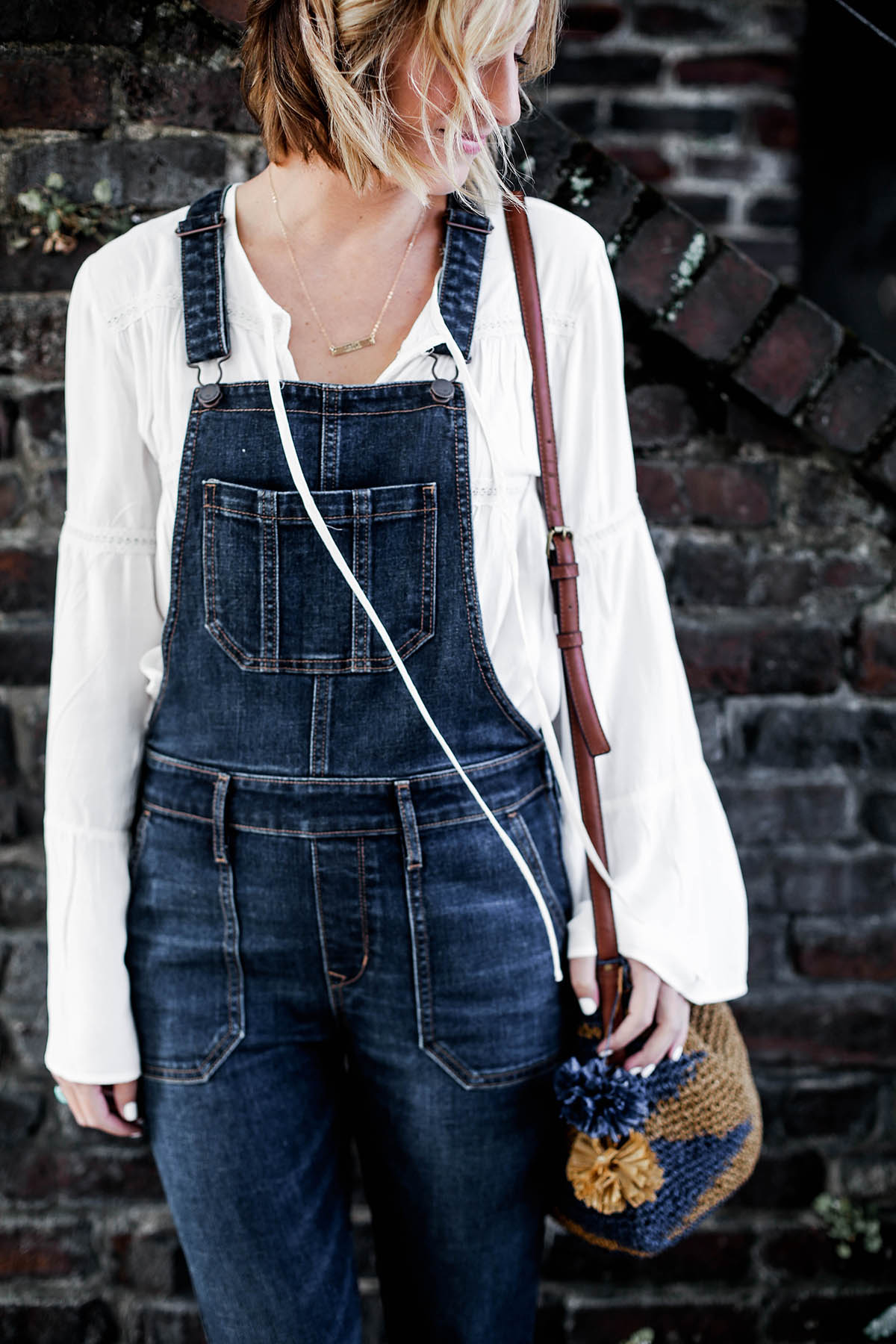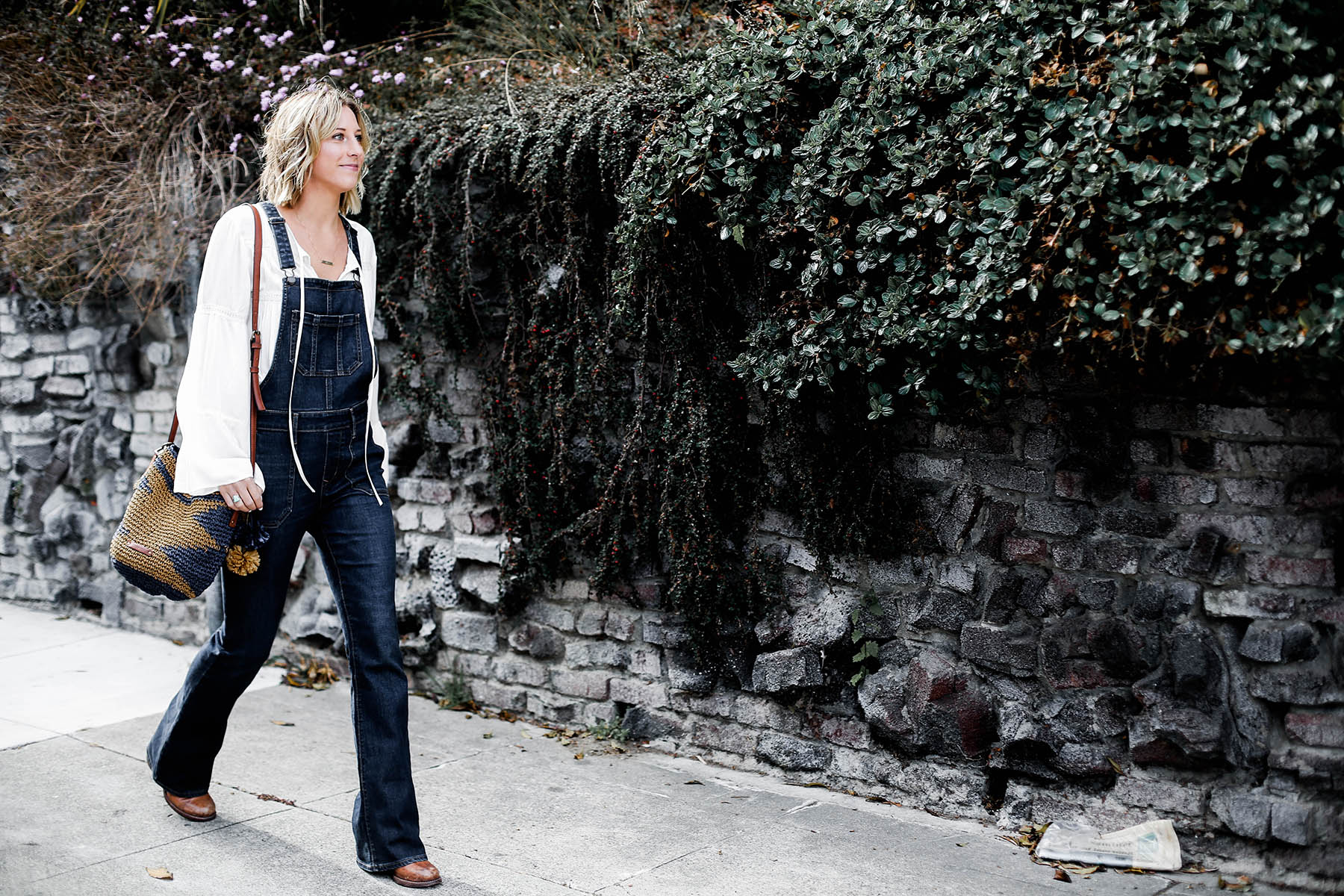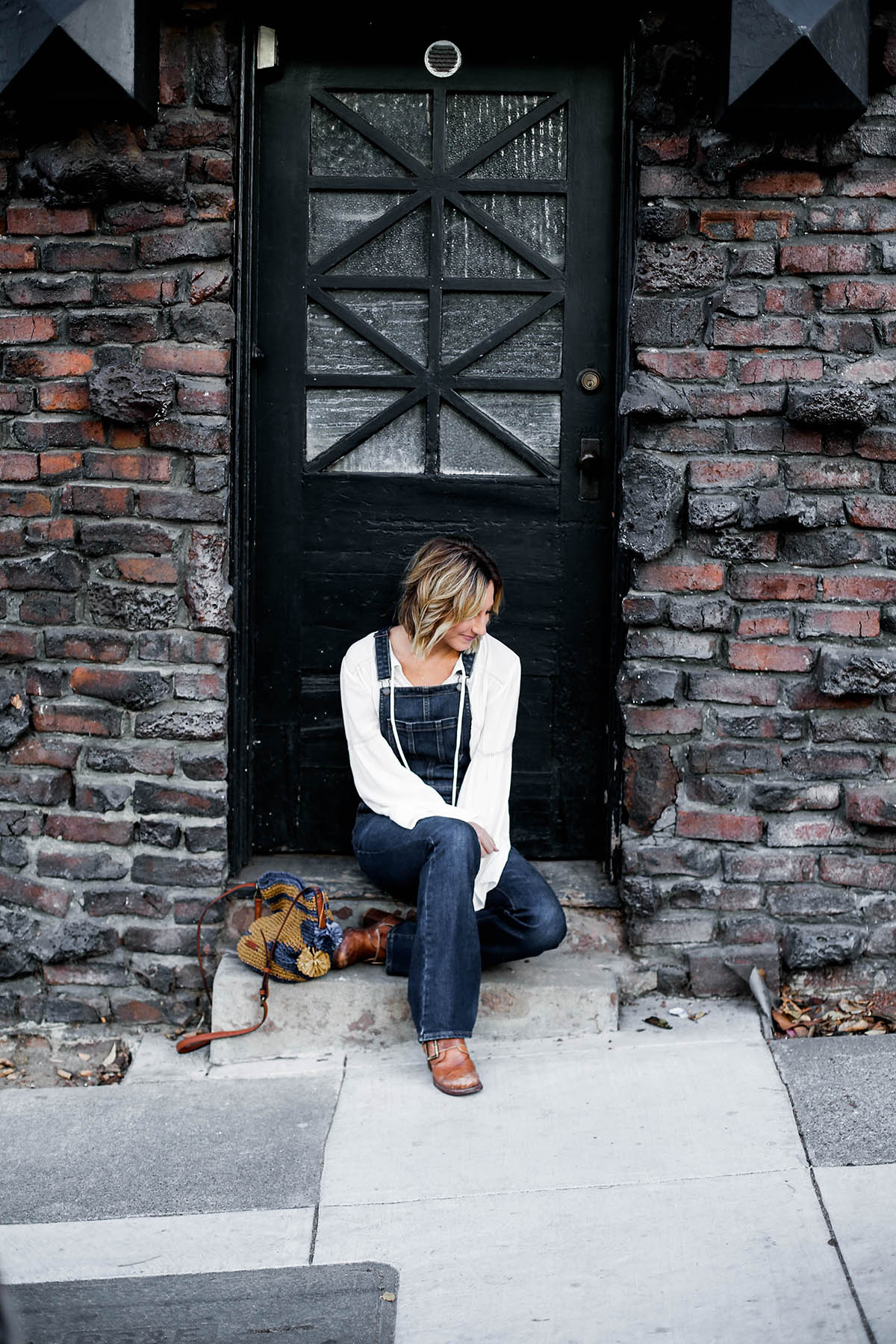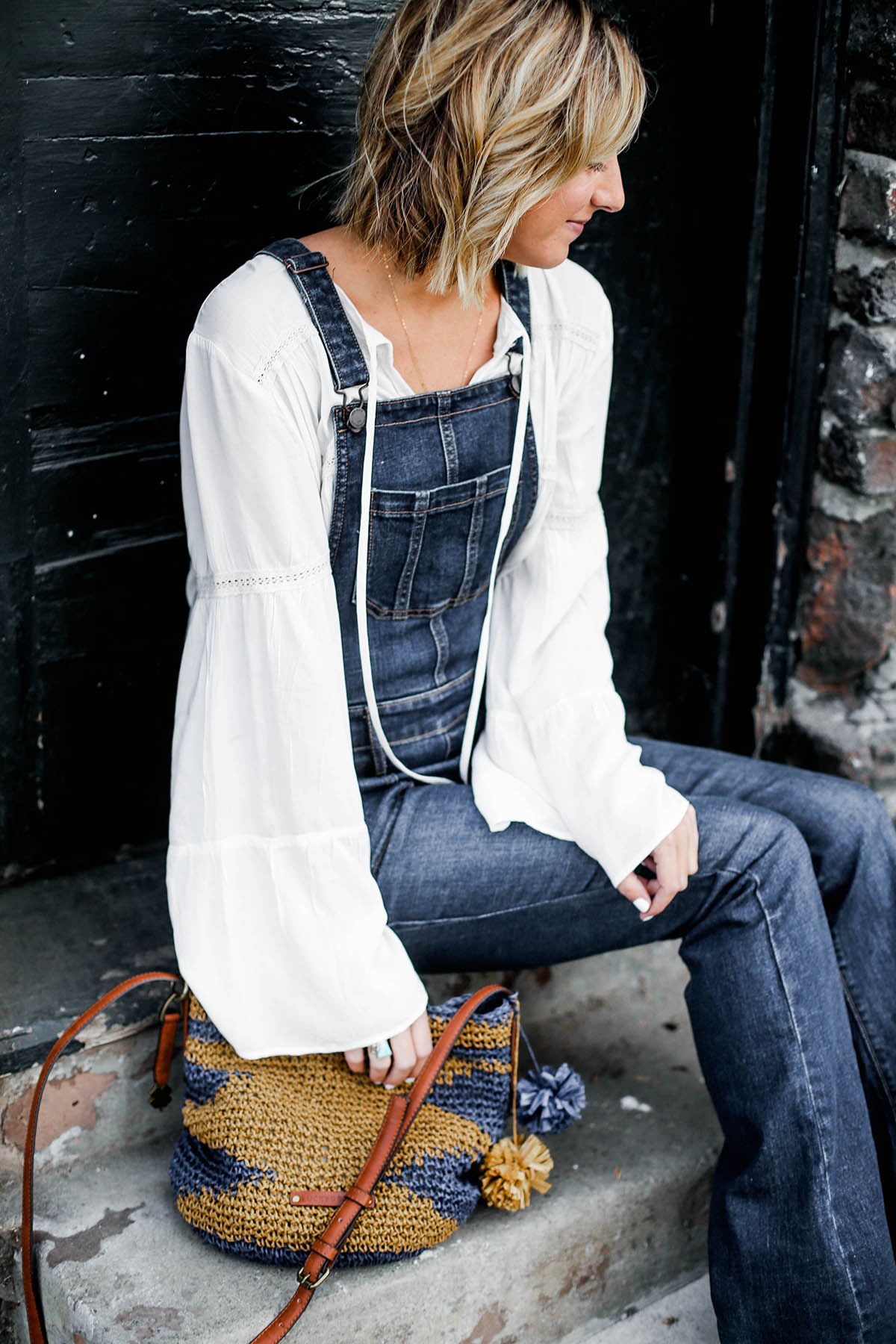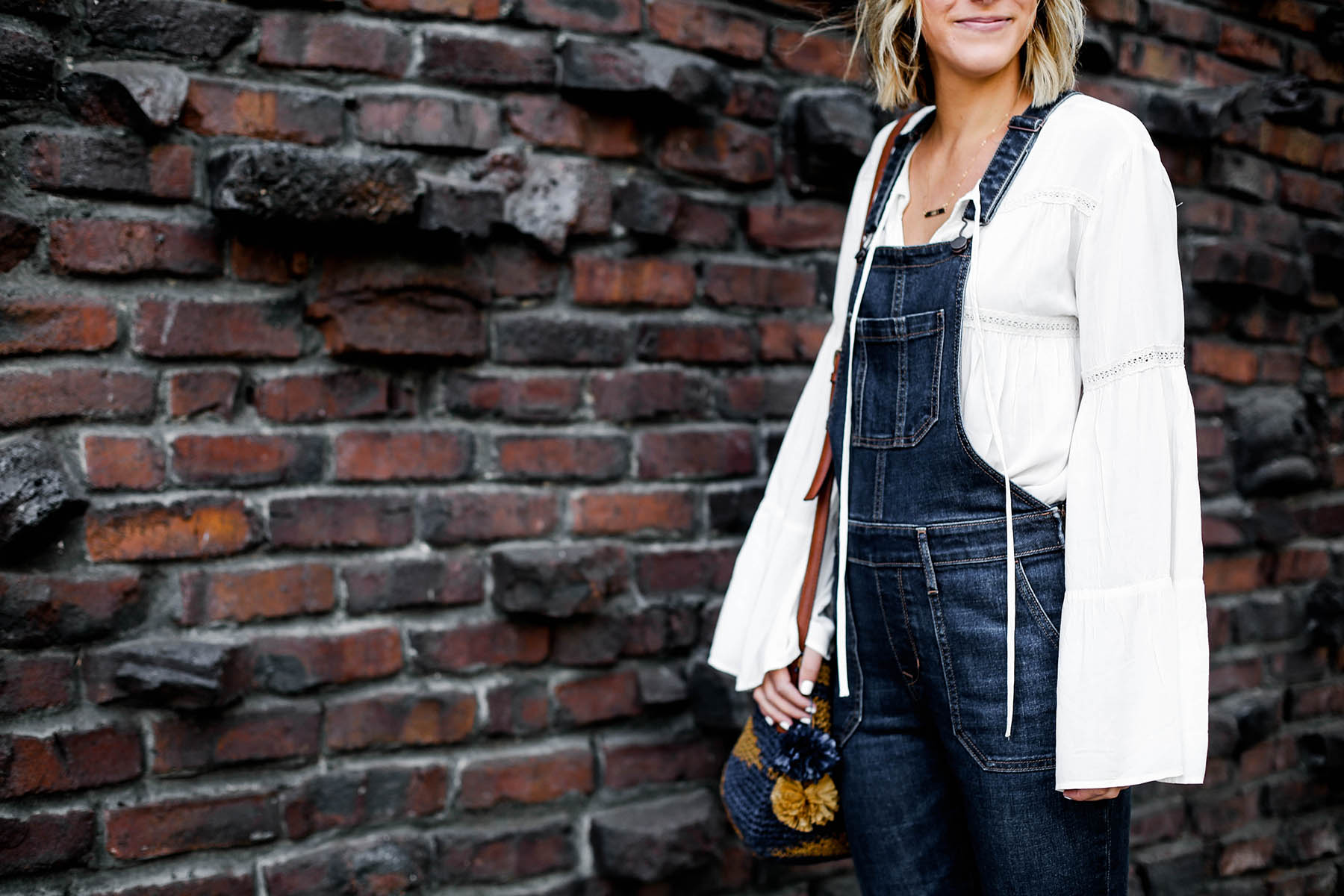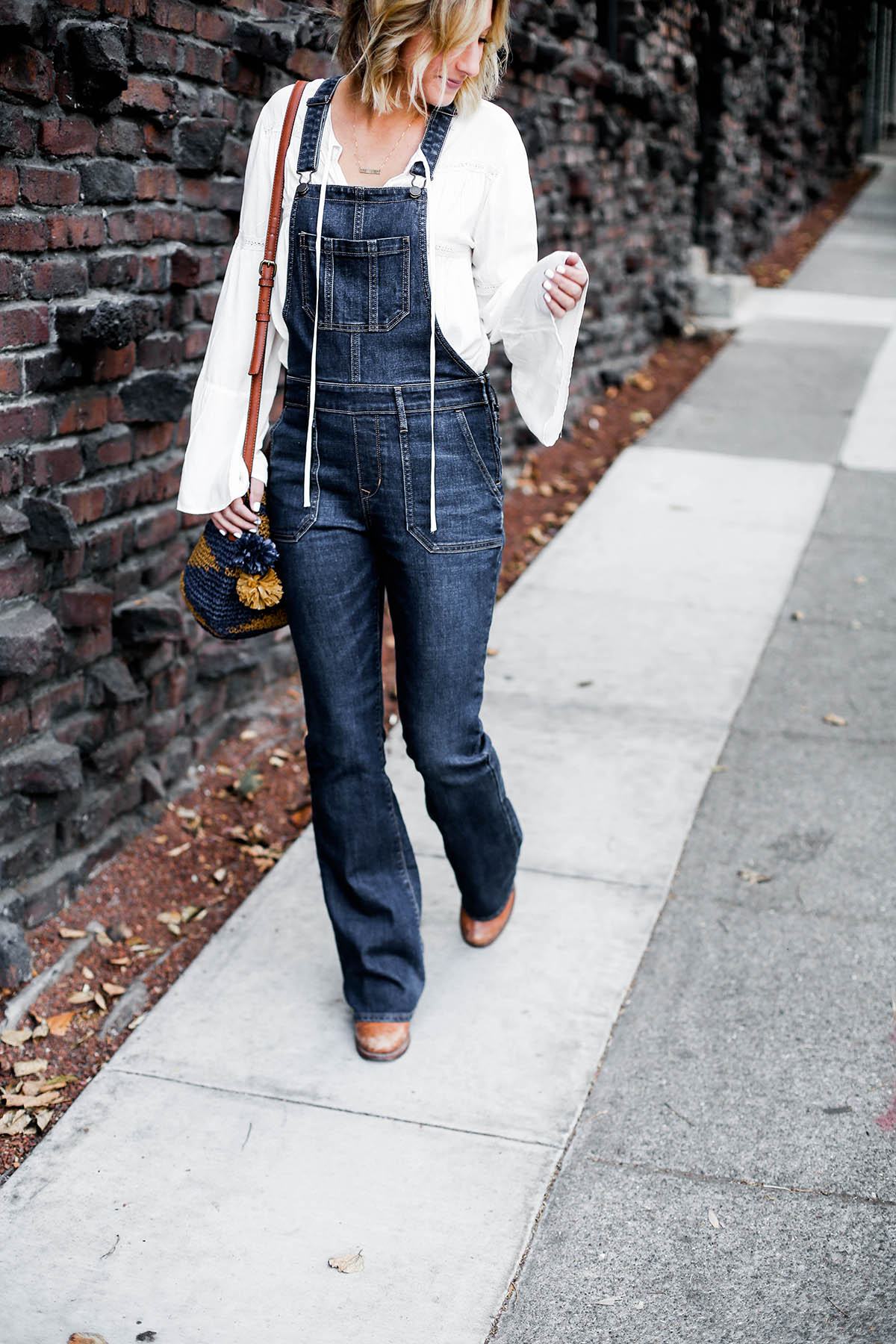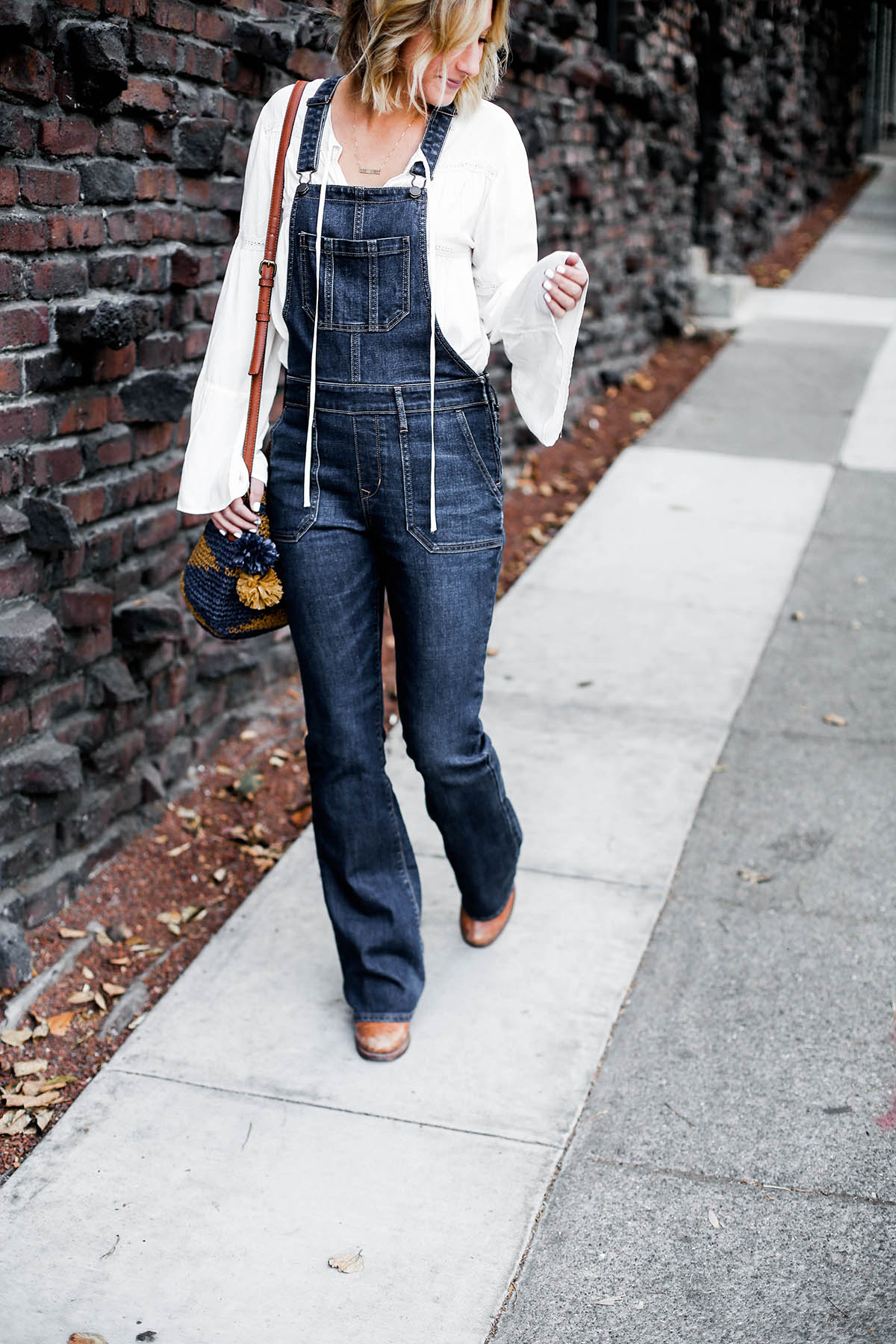 Find out more ways to break the denim rules right this way…
Shop The Post