Weekend Getaway: 5 Tips for Packing Light
posted on July 21, 2014 | by Amanda Holstein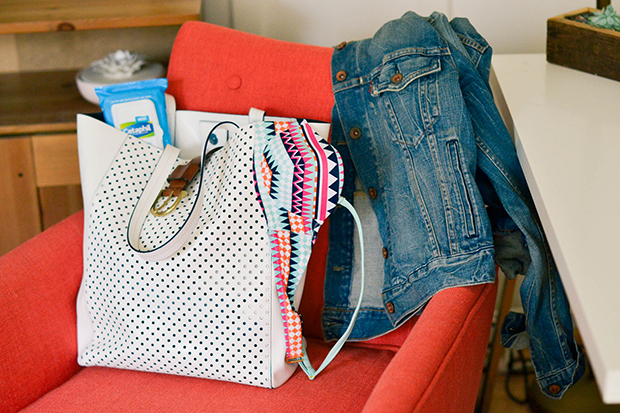 Now that we're in the heart of summer, weekend getaways are a regular occurrence. From camping trips in Tahoe to beach vacations in the Hamptons, my calendar is filling up with quick trips with friends. Many times, these are last minute adventures so packing light (and quickly) is a skill I've begun to master. I'm proud to say I can fit everything I need in just a tote bag, no luggage required. Want to find out my tricks for light packing? Check them out below…
Roll Everything
I'm sure this one isn't new to you, but it seriously works wonders. Before putting any piece of clothing into your bag, roll it up. This will not only create space to fit more, but it also prevents your items from wrinkling! I highly recommend, not just for weekend getaways, but for any sort of travel.
Pack one-piece outfits
The best thing about traveling during the summer is that you really don't need to bring much clothing with you. Rather than packing outfits that entail jeans, a top, and a layering piece, you can go super simple with a one-piece outfit. Dresses, rompers, and jumpsuits are perfect for traveling light. Even little shorts and light tops can pack pretty compactly as well.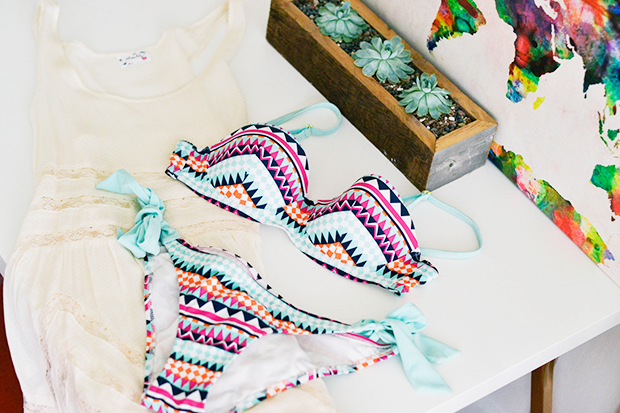 ASOS Bikini | Free People Dress
Choose travel-ready beauty products
Limiting your beauty products can be difficult as well. The key is to only pack the essentials. Choose products that travel well and have multiple uses. For example, these Cetaphil Gentle Skin Cleansing Cloths are the perfect travel buddy. They're light, pack easy, can go in your carry-on, and don't even require a sink! Use them to remove your makeup and gently cleanse your face. As for your makeup, compacts that include blush, bronzer, and highlighter are a great choice. Bring a creamy eyeliner stick to double as eyeshadow and a liquid foundation that doubles as a moisturizer.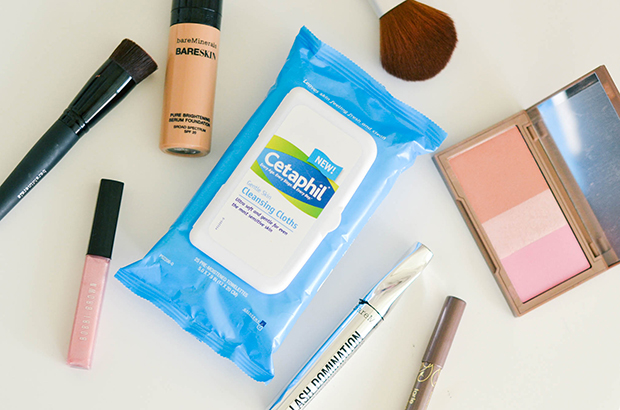 Cetaphil Gentle Skin Cleansing Cloths | bareMinerals BareSkin & Brush | bareMinerals Mascara
Urban Decay Naked Flushed | Bobbi Brown Lipgloss | Tarte Eyeliner
Limit Your Shoes to 2 Pairs
Shoes are always the tough part when packing. It's so tempting to bring a different pair for each outfit, but you really don't need that many – especially for a quick weekend. I recommend wearing your flats on the way there and packing a pair of heels. Just one pair of shoes in your bag leaves lots of room for the more important things!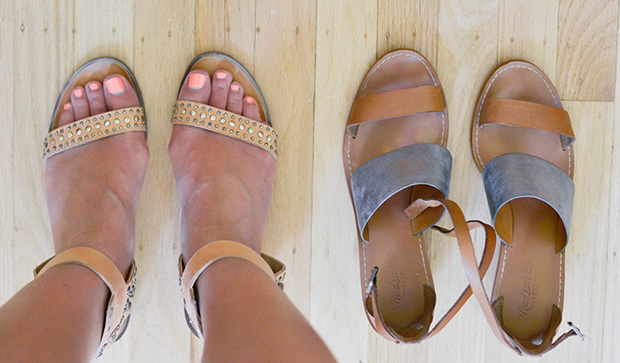 Chinese Laundry Sandals | Madewell Heels

Wear a Versatile Travel Outfit
You don't have to waste the outfit you wear to get to your destination. There are plenty of ways to wear something cute and comfortable that will work for whatever your plans are when you arrive. Since it's summer, I recommend a simple cotton dress. Wear your one piece of outerwear on the plane or car ride not only to keep you warm, but to avoid having to pack it! This denim jacket or light cardigan will act as your outer layer for the weekend, so choose something that goes with everything.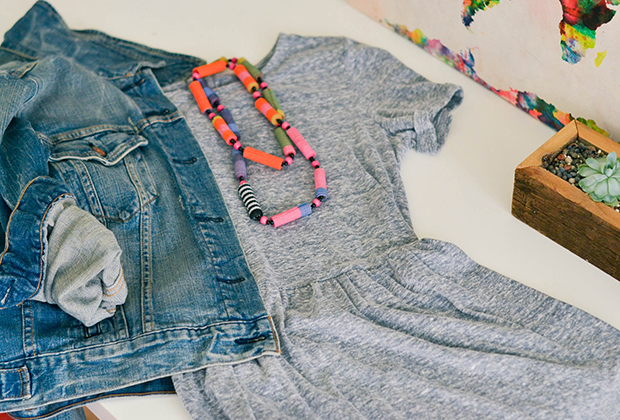 Nastygal Dress (old – similar here) | Levi's Jacket
Check out more tips for an on-the-go summer today on StyleList!
//
Compensation for this post was provided by Galderma via AOL Media.
The opinions expressed herein are those of the author and are not indicative of the opinions or positions of Galderma or AOL.