Career Advice
How I Finally Figured Out What To Do With My Life
posted on September 11, 2017 | by Sam Brown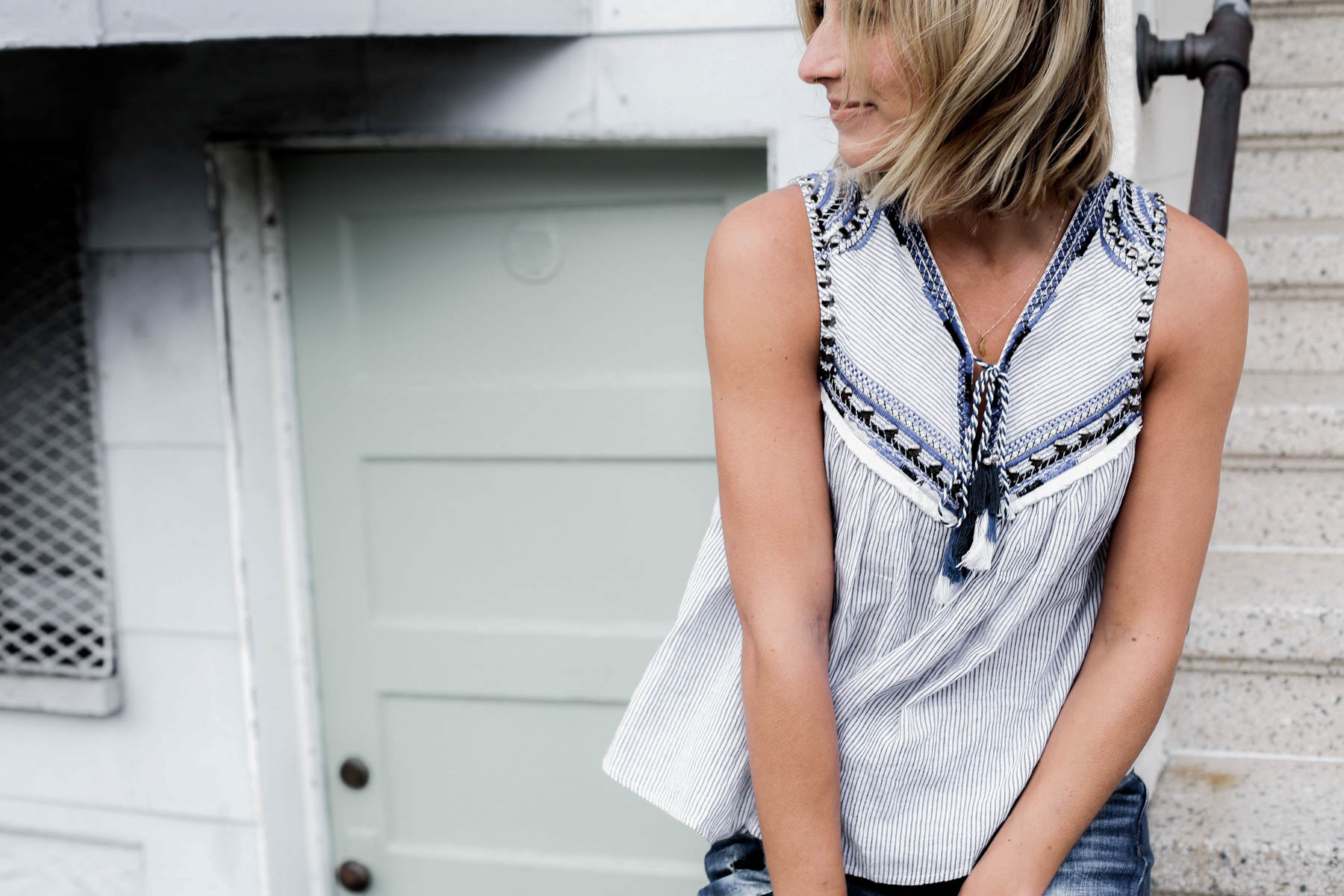 I'm going to share how I finally "figured out" what to do with my life. But I want you to know that at no point did I ever have an epiphany. Nor did I "follow my passion". Instead, it crept up on me. And it happened while I felt like I wasn't making any progress at all (cue that Steve Jobs quote about connecting the dots looking backwards).
It wasn't a straight path that got me to where I am today, and I honestly have no idea where it will lead me. But I wanted to share this because the media makes it seem like everyone's on a straight path when no one is. So here are my twists and turns with many yet to come. I hope you find it helpful!
I had no idea what to do with my life
When I left high school, I had no idea what to do with my life, but it wasn't for lack of options. It was the opposite – so many things to choose from, no clue if I'd like them, and a massive fear of putting my time and energy into the wrong thing!
All I knew was that I wanted to go to uni, so I started in International Hotel Management (purely because my friend was doing it – this is definitely a theme). I quickly discovered that I had no interest in the industry or the degree, so I set my sights on law school after taking a business law class during that first semester.
Thanks to timing, I did a semester of political science before I could start (again, because my friend was doing it, I have absolutely no interest in politics) and then began a 5.5-year dual-degree in law and finance. I also did a Diploma in French because it somehow seemed like a good idea to do more than a full-time study load while working nearly full-time and trying to have a social life. Go figure.
I still had no idea what to do with my life
In amongst this, I started a blog (also just want to note this now – blogging isn't what I'm obsessed with, personal development is), but it was all kind of an accident. I stumbled upon the world of blogging in 2013, through the business podcasts I used to dodge radio ads on my long drive to work (you can find my favorites here – and more great ones here). And somehow, over the following three months, I was convinced that I should start my own.
I was SO excited when the time came to set up my blog in August 2013, but that excitement quickly turned into crippling fear and self-doubt. And I mean crippling! I was too scared to post anything for the first three months and too scared to tell my friends, my family, or even my boyfriend for at least a year! So it definitely wasn't like I started my blog all guns blazing (if there's an opposite to all guns blazing, that's what I was doing).
Around halfway through my degree, I realized I didn't want to be a lawyer (I hate conflict), I didn't know where I'd fit in the finance world, and my perfectionism meant that – even though I had a diploma in France – I was too scared to actually speak it. So in July 2015 I graduated with three pretty certificates and no idea what I wanted to do with my life!
Life after uni
I fell into a job as a grad student at one of the big accounting firms here in Brisbane (because my friends who worked there recommended it – told you it's a theme). It wasn't amazing but it definitely wasn't horrible, and I was there for two years while I slowly started to put more and more effort into my blog and get less and less scared of what other people would think (I use the word 'less' lightly).
In April 2016, I decided that if I really wanted to see if I could be a full-time blogger, I needed to start acting like it. So I did. I started waking up at 4am so I could work on my blog for two hours before going to work. I still experienced crippling self-doubt more times than I can count but I was finally putting in the effort. And, unsurprisingly (though surprisingly to me), it actually started to pay off!
Where I am today
After months and months and months of early mornings and quite a few burnouts, I managed to create and launch my online course Dream Habit. Earlier this year, I quit my full-time job and went back to my part-time uni job so I could pursue blogging (this journaling exercise helped me make the leap!) and that's where I am today!
So that's my story until now and I'm just glad the dots have finally started to connect! I've still got a long way to go, but I no longer feel directionless. And that's a HUGE relief!
If you've been struggling to figure out what to do with your life, I hope my story can help you see that you don't need to feel like you've got your life together for it to eventually come together. It'll creep up on you, just like it did on me. All you need to do is keep putting one foot in front of the other.
Have you figured out what to do with your life?
Let me know in the comments below!
You can read more about how to figure out what to do with your life on my blog Smart Twenties.