Outfits
Styling Advice
What to Pack for Thanksgiving Weekend
posted on November 23, 2015 | by Amanda Holstein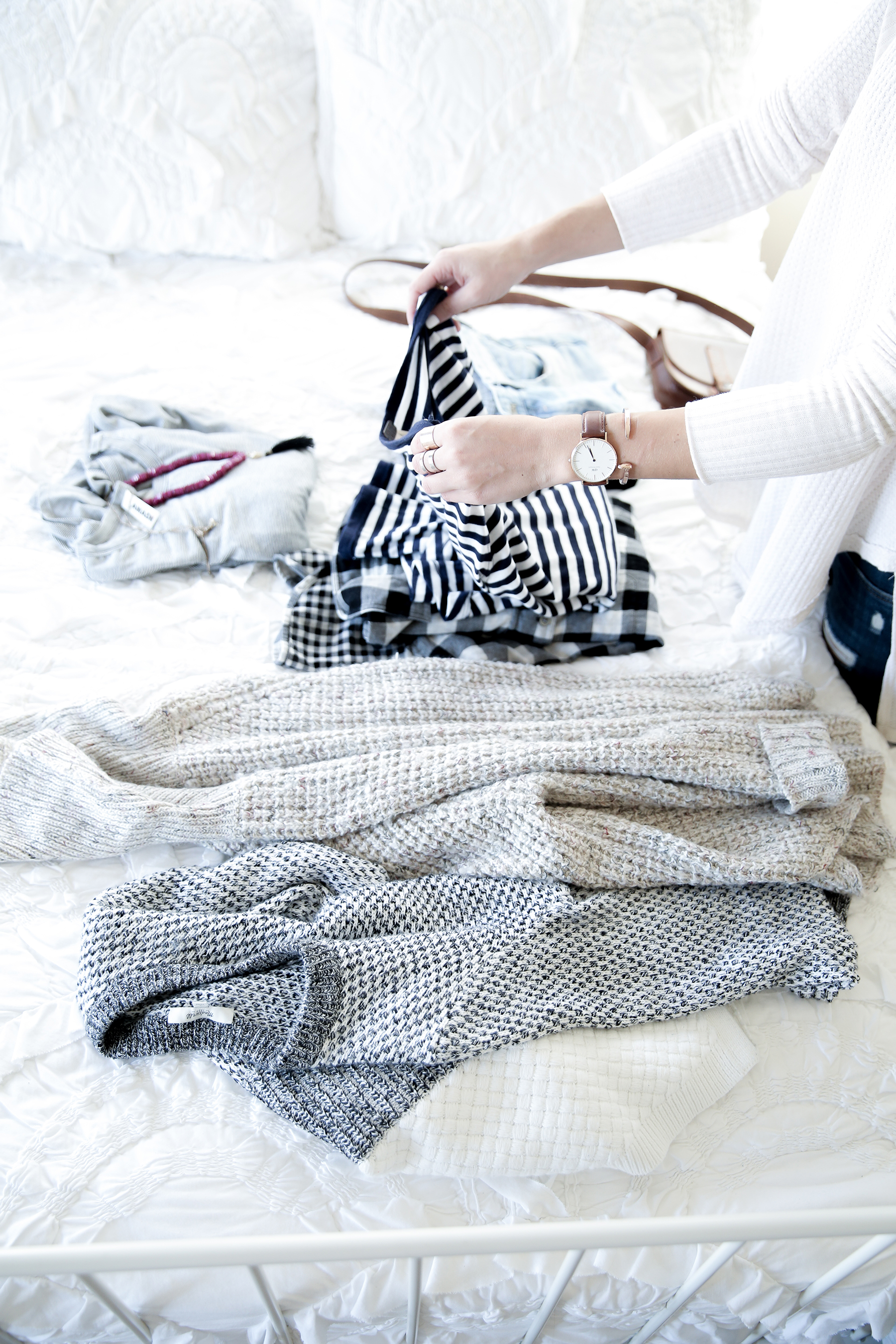 While I love the holidays, packing and traveling are what I dread most about this time of year. To make it easier, I've come up with a little system that I think might help you figure out what to pack for Thanksgiving.
Start with Thanksgiving Day
Before you start packing, decide what you want to wear on Thanksgiving Day. A dress? Pants? Make sure it's comfortable (since you'll be eating like a horse), and appropriate for the occasion. My family doesn't get too dressed up, but I would like to look polished and a little festive, so I'm going for this Anthropologie dress and Lydell NYC necklace.
Now Pack for Other Activities (like Shopping)
Next, think about the other activities you'll be doing — shopping, going out to dinner or a movie, etc. Pick out a pair of pants you could wear to these occasions, and 2-3 tops to mix and match. (It's best to stick with a specific color scheme, like neutrals, to make things easier.) On Friday, I plan to wear my faux leather pants with this plaid shirt — comfortable and casual, yet stylish enough for shopping.
And if we go out to dinner, I can swap the top and shoes for something a bit dressier, like this sweater and these ankle boots.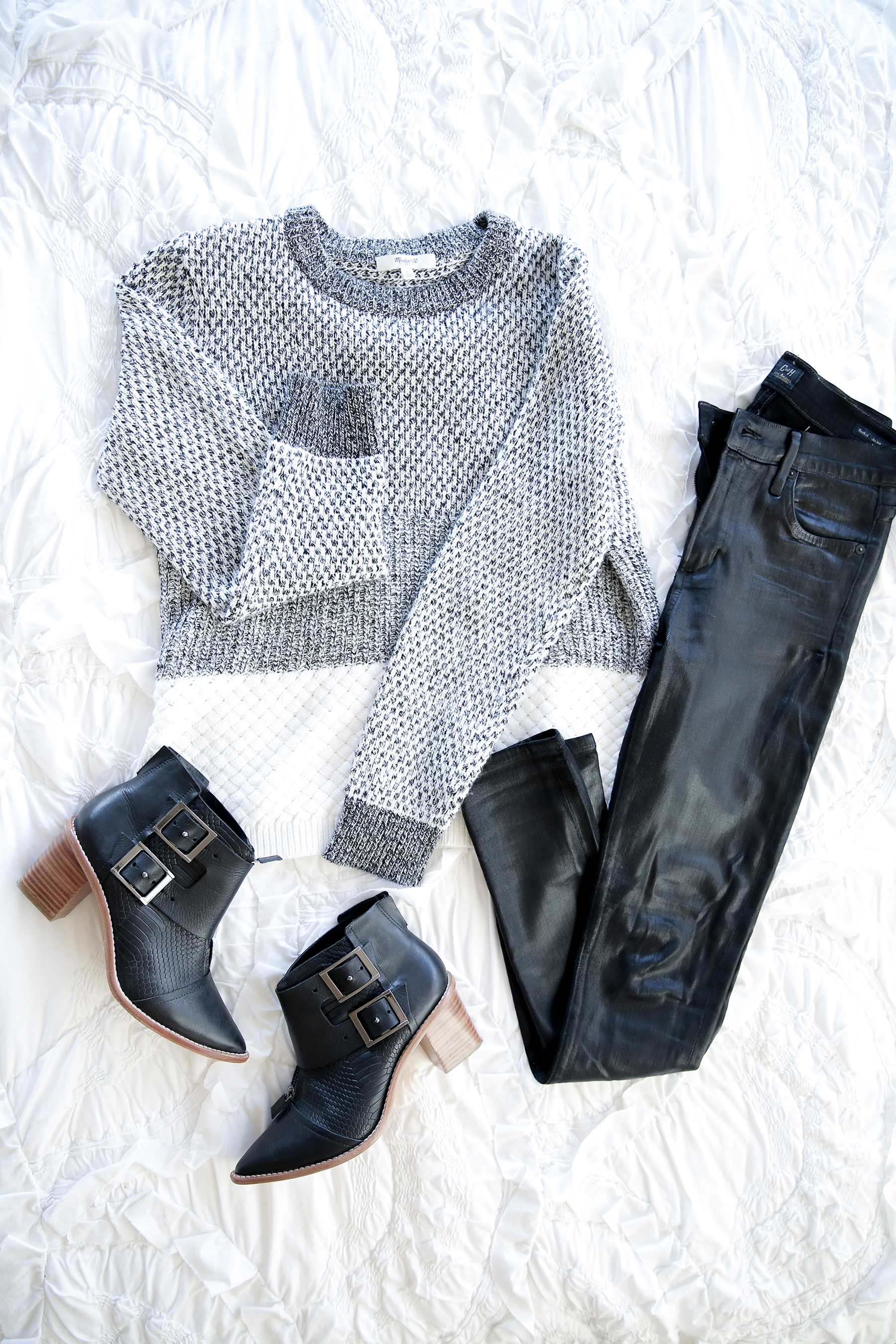 And Then Pack for Down Time
During the holidays, we do a lot of lounging around and hanging at home, so don't forget to pack for those casual days. I went with these boyfriend jeans as my staple for down time, and threw in a t-shirt and 2 cozy sweaters for snuggling up on the couch. These also match my leather pants so I can swap them out if I want to.
So in total you'll need:
1 Dress (for Thanksgiving Day)
2 Pairs of pants (faux leather pants + boyfriend jeans)
3 Sweaters (1 pullover + 1 cardigan + 1 turtleneck)
2 Casual Tops (1 t-shirt + 1 button down)
2 Pairs of Boots (1 brown + 1 black)
Shop The Post