DIY
White Elephant Gift Idea: Winter in a Box
posted on December 1, 2017 | by Amanda Holstein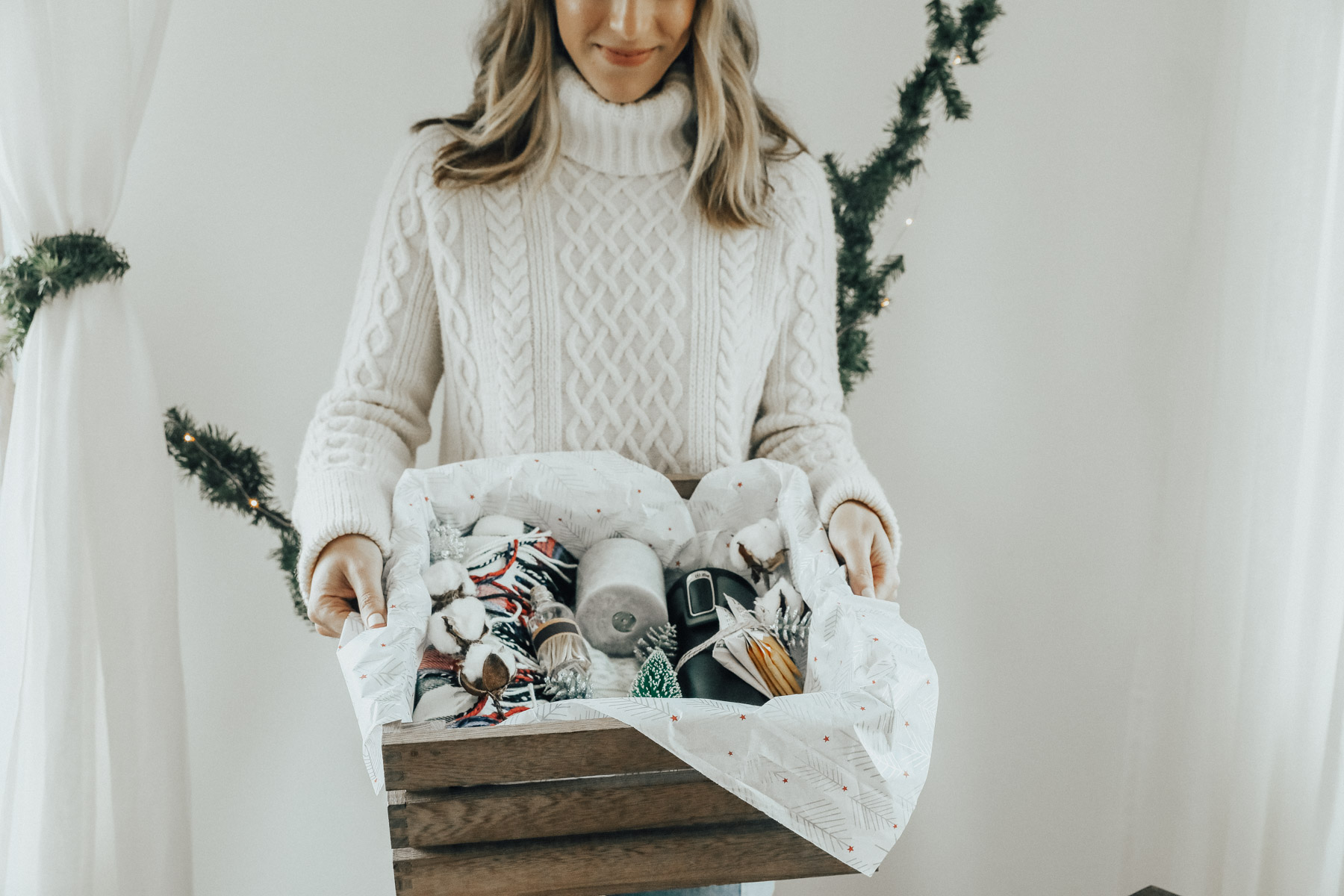 Thank you to Tazo® & Contigo® for sponsoring this post.
I'm a huge fan of White Elephant gifting, but I often struggle to come up with something that will work for everyone in the group. If your party is a mixed group of genders and ages, this can get super tricky. Beauty products won't work for the guys in the group and I don't think your boss would be too excited to receive an extra large wine glass that says "Wine O'Clock" on it. (Or maybe he/she would, which would be awesome). But just to be on the safe side, why not try a gift that everyone will love? And why not head to a store that's going to house all those needs under one roof? A.k.a. Target.
Winter in a Box
So I came up with an idea that anyone would be happy to receive. Plus, it's got a luxe look, it's easy to get, and is actually useful! I'm calling it my "Winter in a Box" gift. Start by heading to Target and grab this simple wooden box. Explore the Housewares Aisle, Tea Aisle and Accessories Aisle, and you'll find a whole bunch of goodies.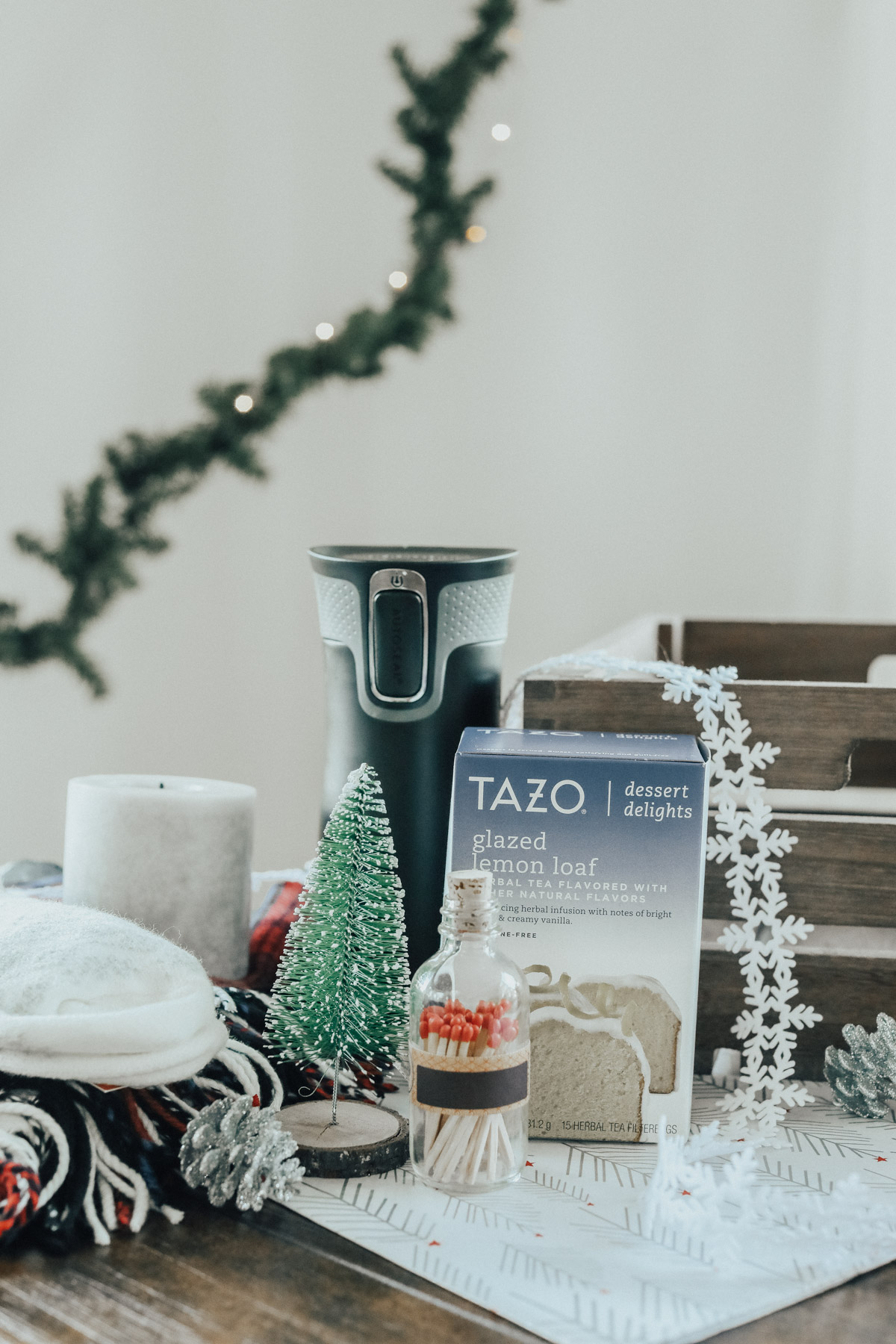 I love when two items make the perfect gift together, so I started with Tazo® Dessert Delight Teas and a Contigo® Travel Mug. First of all, who doesn't need a good travel mug?? This mug is actually amazing — it keeps your drinks hot for 5 hours! Plus, it won't spill or leak and it works for cold drinks too (and when I say works I mean it's keeping that iced beverage chilled for a full 12 hours!). Yummy tea is always a welcomed gift, especially when it's dessert flavored! I'm particularly loving Tazo's Glazed Lemon Loaf and Vanilla Bean Macaron flavors, though their third flavor Butterscotch Blondie is pretty good as well! It's the perfect guilt-free dessert! I think anyone would appreciate this pairing. (You can get more pairing ideas for the holidays here!). And mark your calendars because, on December 2nd, Tazo Dessert Delight Teas will be 5% off with your Cartwheel app.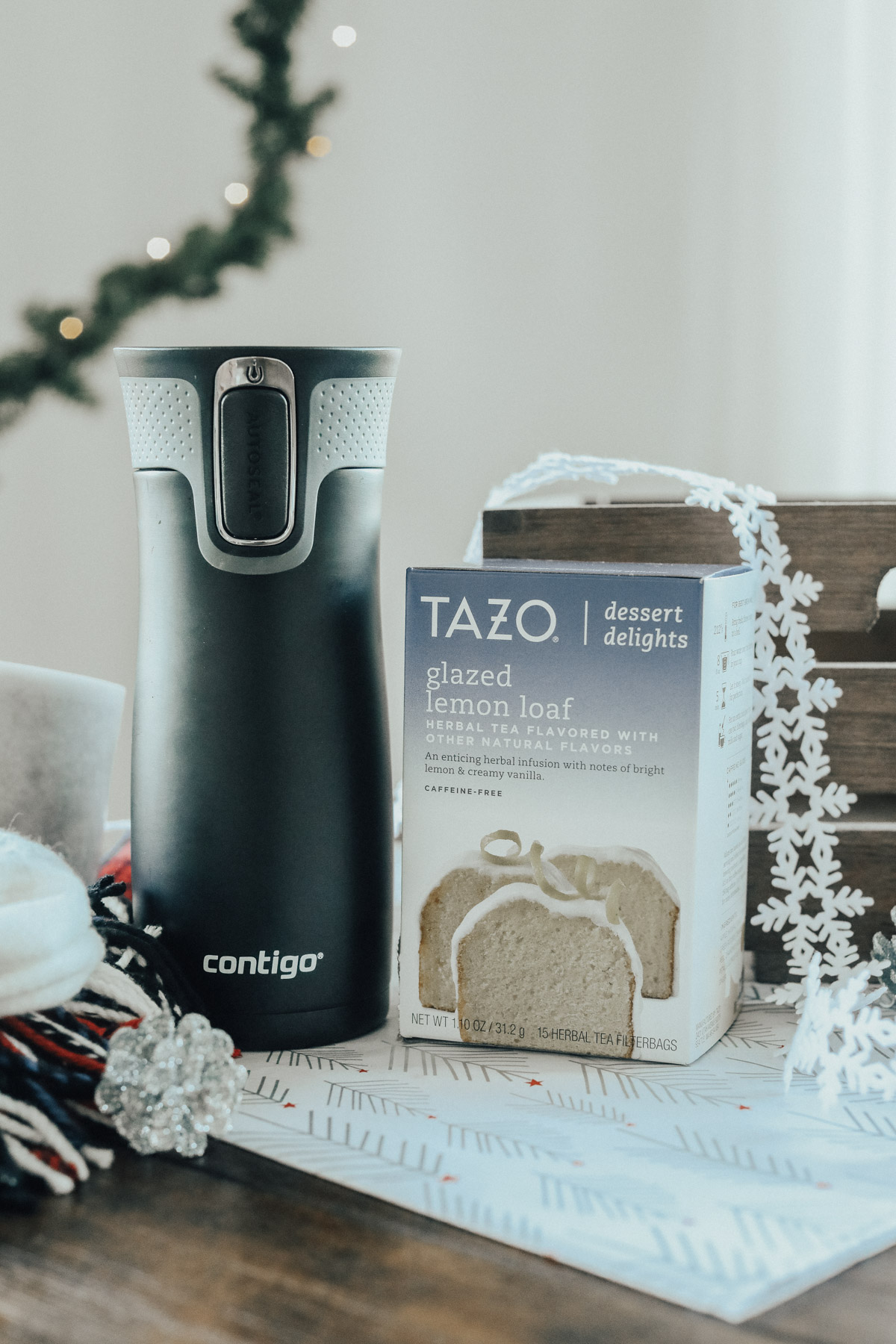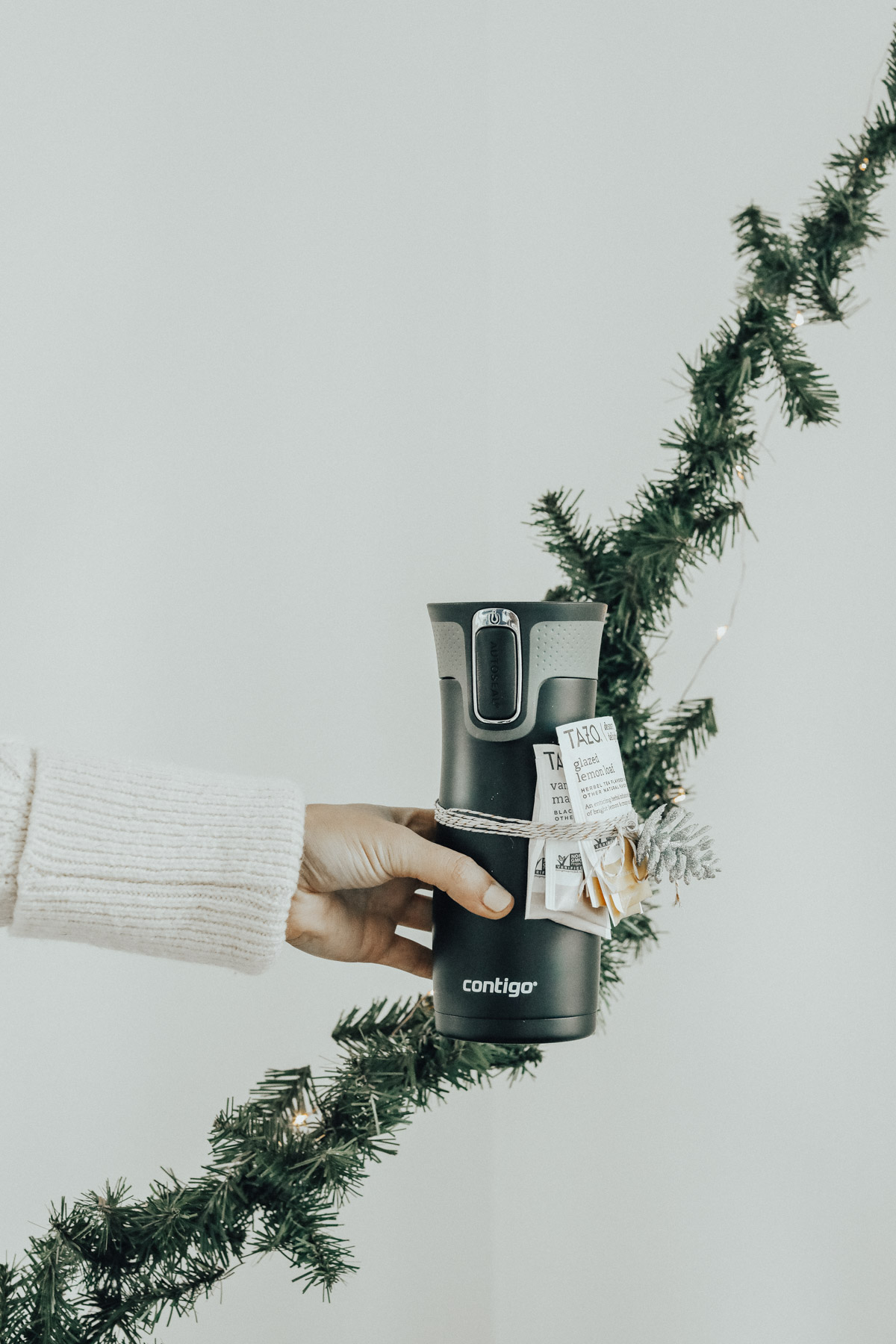 Next up, add in a few more cozy items, like a soothing candle, a cute matchbox, and a soft scarf. Anything you pass in the store that feels wintery to you will do just fine.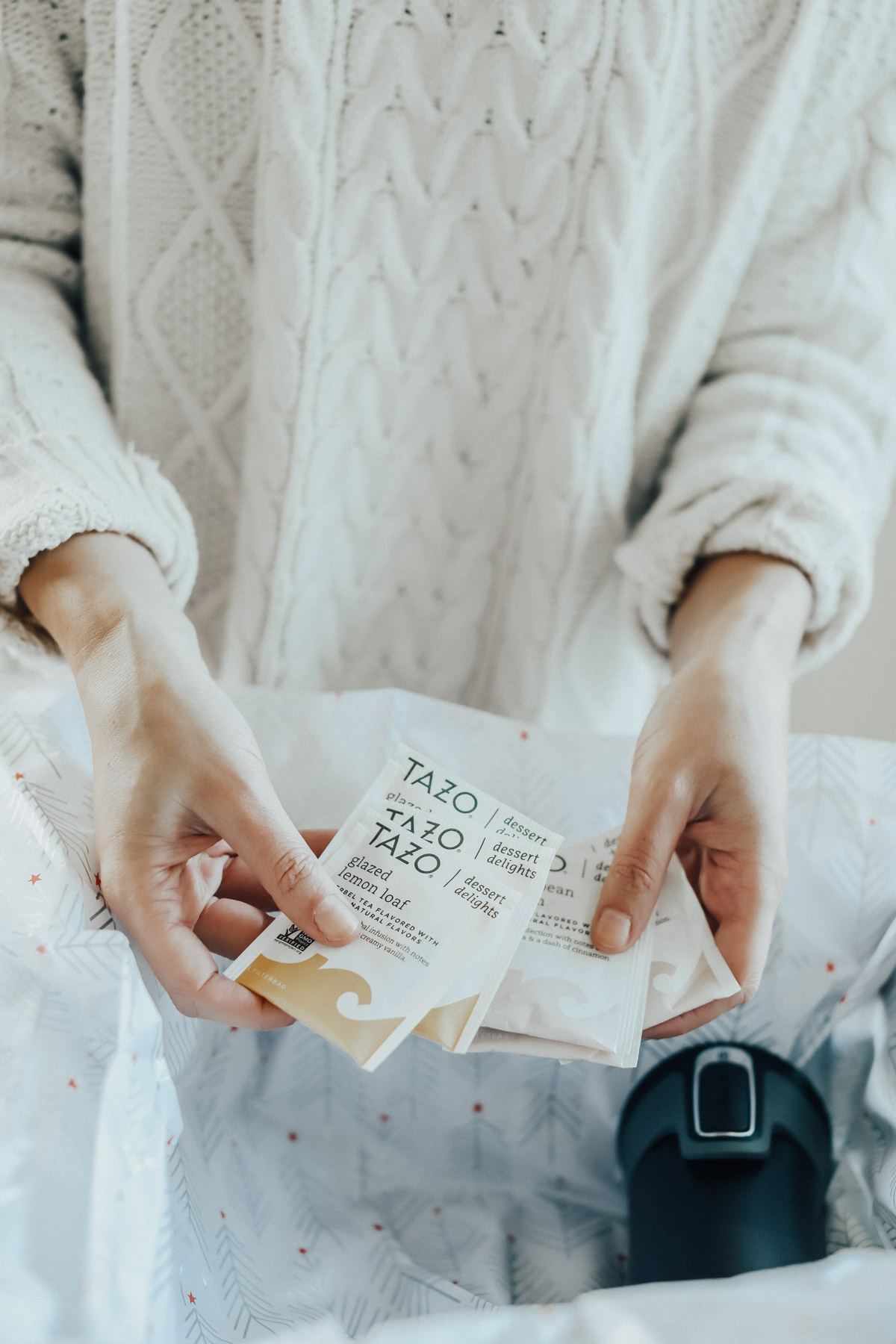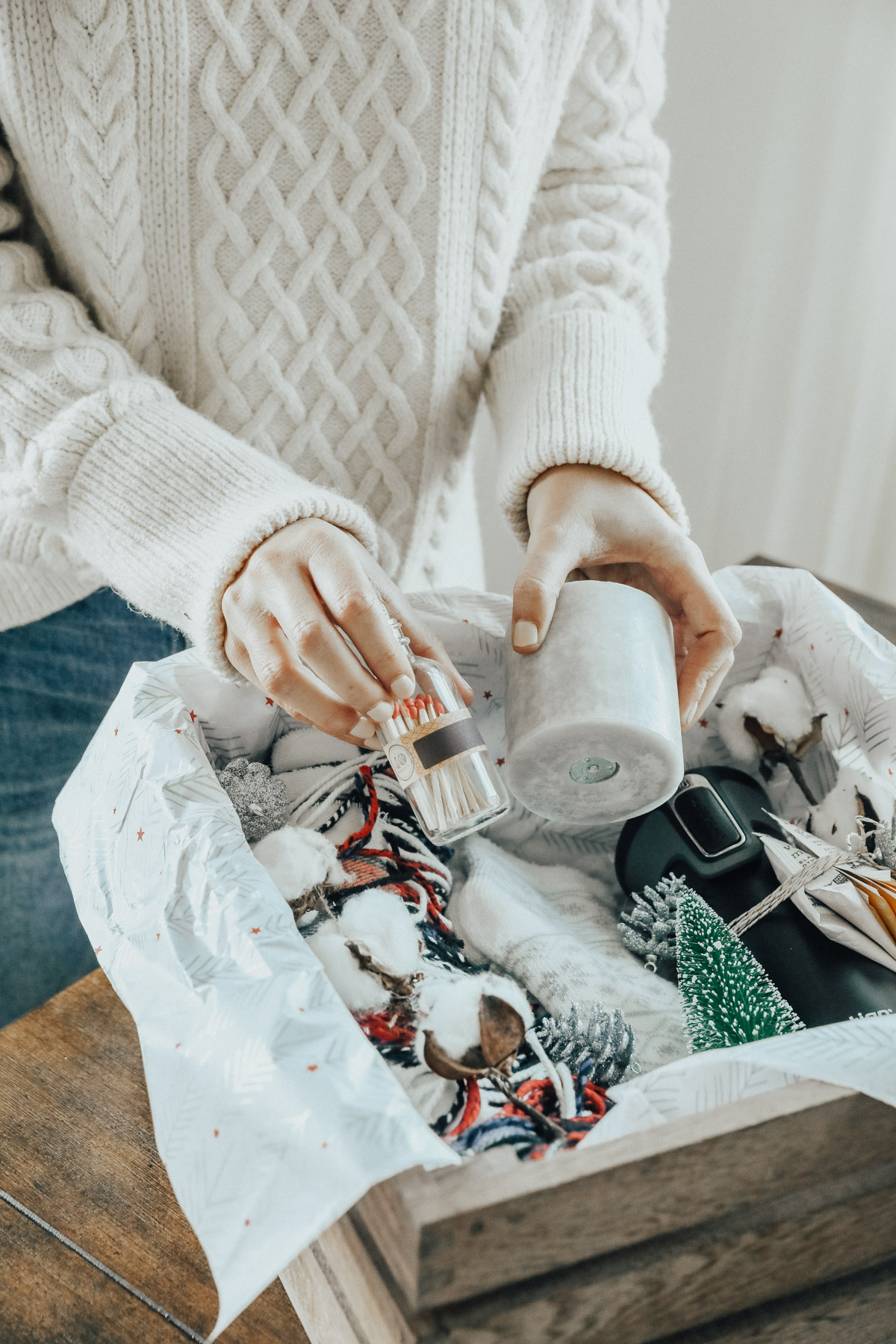 Decorate It
To finish off your Winter in a Box, add some fun decorations. Start by filling the box with crinkled paper or tissue paper. It goes a long way! You'll get ideas just by browsing the wrapping aisle. Now let's finish off the outside. Place more tissue paper on top and attach a cute card to the box. Add a little something extra with an accessory, like a mini ornament or wintery flower. And you're done! So easy, right?