Makeup
How To: Winged Eyeliner
posted on January 17, 2014 | by Amanda Holstein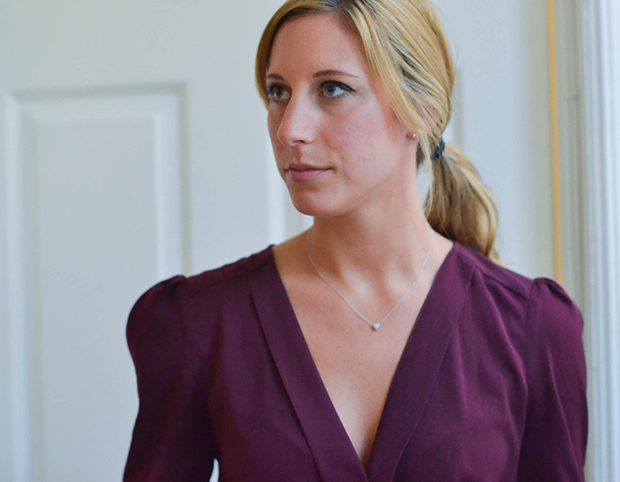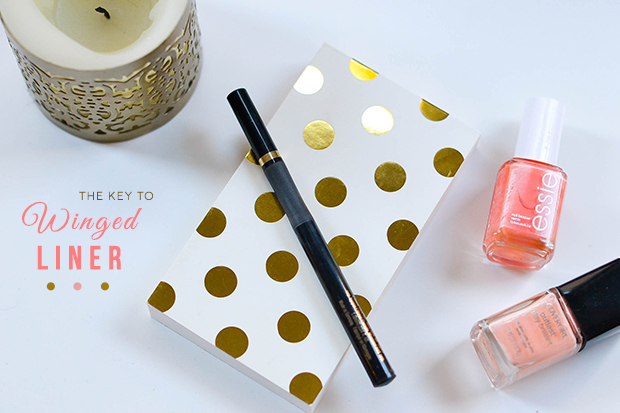 Winged eyeliner is a tough art to master, I'm not gonna lie. But once you get the hang of it, it's a such a flirty look, perfect for date nights and romantic evenings. I've found that the key to mastering winged eyeliner really depends on the right tool. You need a liquid liner with a sturdy brush, that almost feels like a marker, so you really have control over what you're drawing. My favorite liquid liner is by far L'Oreal Infallible The Super Slim Liquid Eyeliner. Check it out: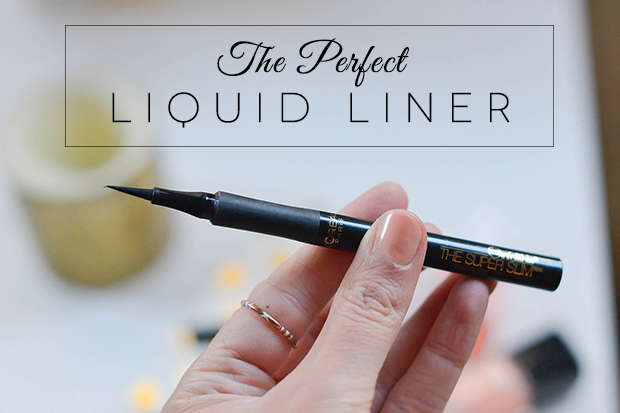 Now that you've got the right tool, it's time to take it step by step. Follow the tutorial below: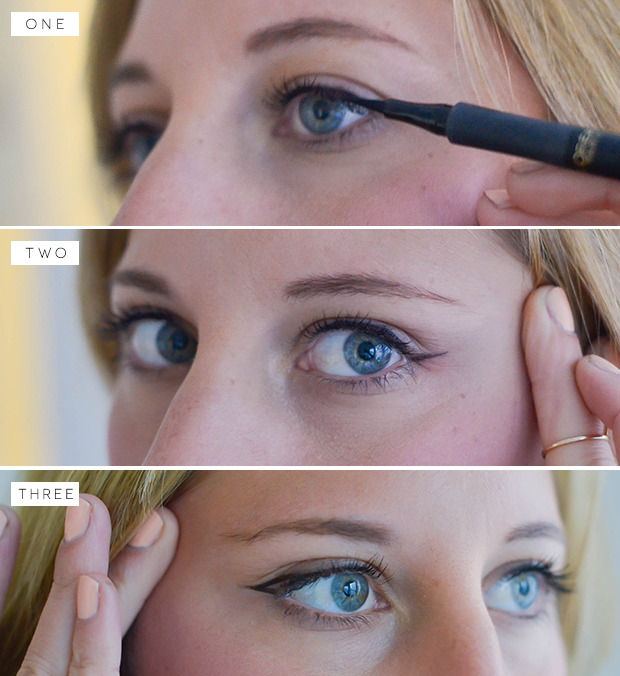 Step 1
Start by drawing a thin line from the inner corner of your eye to the outer corner. Stay as close to your lash line as possible, just using the tip of the brush. As you get towards the outer corner, push down on the brush a bit harder so that the line gets thicker towards the end.
Step 2
Next up is the wing. One way to figure out the right angle for the wing is to hold a pen from the outside of your nostril to the end of your eyebrow (does that make sense?). Or just try out an angle that feels right, finish the tutorial, and you'll see if you like it or not. I also recommend pulling up towards your temple to smooth out your skin while you draw the line so that it comes out nice and smooth.
Step 3
Now you're going to connect the end of the wing to your lash line. Use the fine tip of the liner and draw a line from the tip of the wing horizontally until you reach your lash line.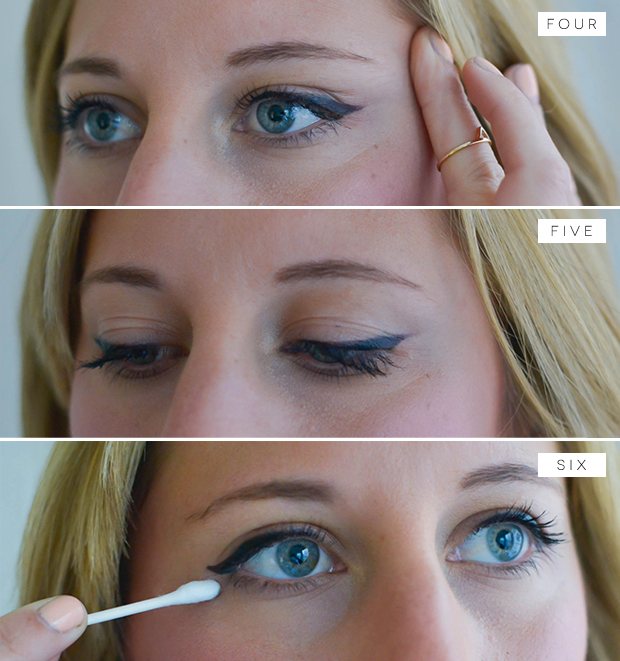 Step 4
Fill in the shape you created with the liner.
Step 5
This part can be a little tricky – it all depends how your wing turned out. But I like to just go over the top of the wing and smooth out where it connects to the lash line.
Step 6
Last thing you can do to touch up the look is take a q-tip and put it in a bit of vaseline. Use it as an eraser to clean up the line and keep it nice and smooth.
And you're done!