Makeup
3 Ways to Dress Down Red Lips
posted on September 21, 2015 | by Amanda Holstein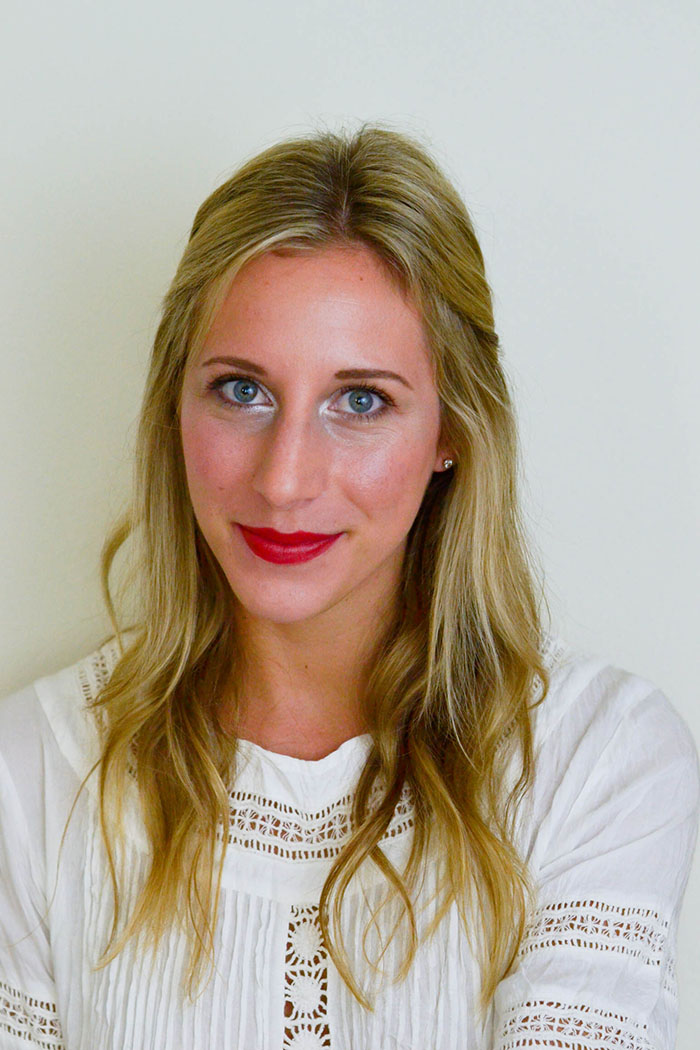 When I think of red lips, I think glamorous, classic, and girly. Oddly enough, I wouldn't say these adjectives describe my style at all. But since I'm always getting bored of my makeup routine, I thought it was time to step out of my comfort zone and try out the famous red lip. And here's what I discovered: it's way more versatile than I thought! After some trial and error, I played with more casual hair & makeup looks that I typically go for, and made the red lip work for me. Here's how!
1. The Casual Red Lip
I love playing with contrast and pairing together two totally different styles. So I thought, why not make the glamorous red lip go casual. I threw my hair up into a messy bun and kept my eyes super simple with a few coats of mascara. Wear this with your go-to weekend outfit, a striped tee and boyfriend jeans, to polish up an otherwise laid back look.
2. The Flirty Red Lip
I typically like to balance out my more feminine looks with something more casual, for more of a relaxed vibe. So thinking of how to wear a red lip for night, without looking too glam, wasn't easy. I decided to pair the trend with undone waves and a soft, gold smokey eye. I love how the look is clearly meant for dressier occasions, but still has that laid back vibe that I love.
3. The Boho Red Lip
You knew this one was coming, right? I gotta give myself a pat on the back for finding a way to translate red lips into a bohemian look. First, I created a boho hairstyle, twisting two pieces back behind my head. I decided to keep my eyes simple and sort of ethereal. I chose a highlight color and brushed it in a "v" shape at the inner corner of my eye. I blended the color into my upper and lower lash lines as well, and finished with mascara.