Self Improvement
The Lazy Girl's Guide to Eating Healthy on a Budget
posted on November 20, 2014 | by Amanda Holstein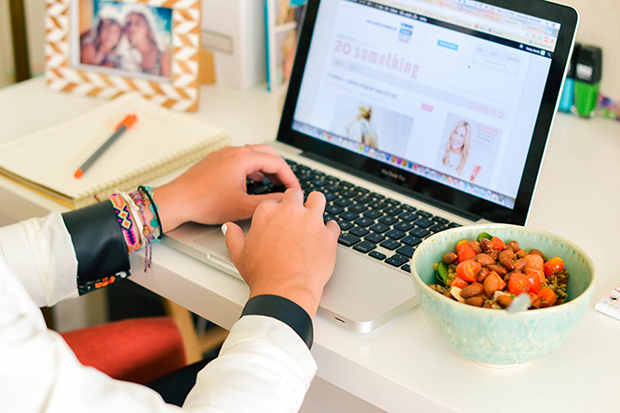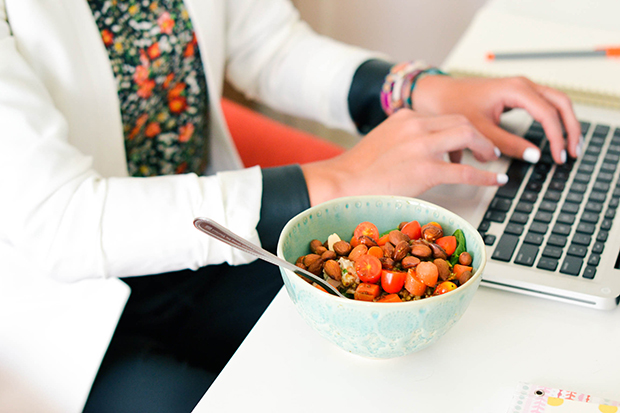 As you know by now, I'm not much of a cook. Don't get me wrong, I enjoy the act of cooking when I have the time and perhaps a normal-sized kitchen, but in my tiny little apartment with only thirty minutes at most to spare for meals, cooking just isn't a realistic option for me. But that doesn't mean I don't make smart food choices. As a twenty-something who's always on the go and doesn't have a ton to spend, I've found simple solutions to eating healthy on a budget throughout my week.  And when I stick to this routine, I treat myself with a donut. Wait, is that wrong?
Breakfast
If I could, I'd spend hours eating breakfast. I'd make massive pancakes, loads of eggs, crispy bacon – the works. But I end up saving those indulgent brunches for the weekend. Instead, I tend to opt for granola or oatmeal during the week for something quicker. However, I barely have the time to grab a granola bar on my way out (I'm not even close to being a morning person…). My solution? Make your own granola. It's actually super simple and way cheaper than buying your own. The best part is you can customize it to how you like it and add more protein like nuts and flaxseed.
Check out my all-time favorite recipe below, altered from a bit of internet exploring and trial & error. Make this bad boy on Sunday and bring it to work with a container or yogurt or just add milk (that's how I like it!). Add some fruit and you've got a healthy, budget-friendly breakfast that's super easy to make.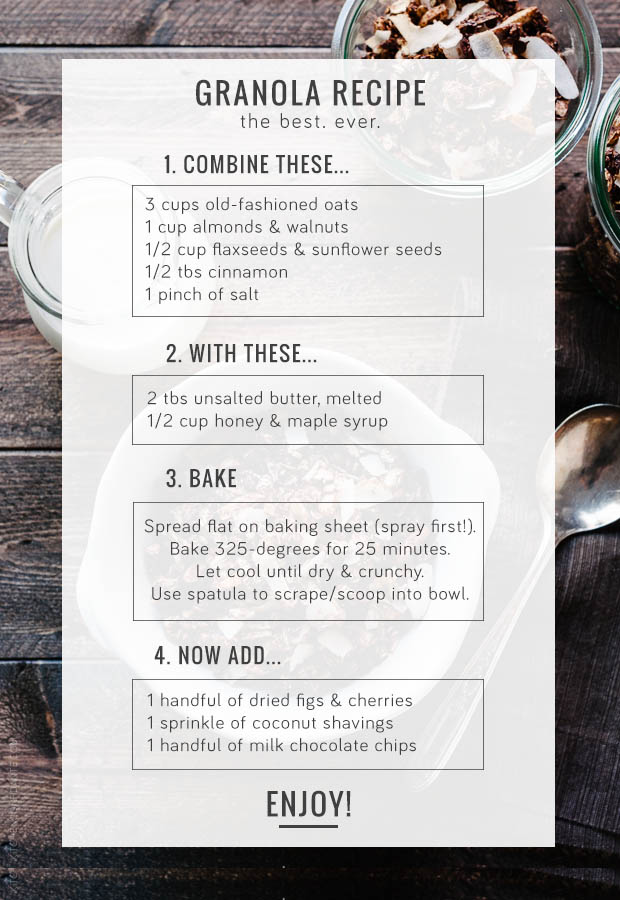 Lunch
For me, lunch is always a salad. But buying one can cost upwards of $14. Ridiculous. I have to admit, I am the queen of the semi-homemade salad, and I'm happy to teach you my secrets. First rule, put as much stuff in it as possible. I start with super greens or a spring mix, then add tomatoes, carrots, roasted almonds, and chickpeas. Add whatever veggies you like! My trick to making it extra delicious is to buy pre-made chicken salad, quinoa salad, or go super cheap with a can of tuna. Add that to your concoction so you can skip the cooking, but still get a filling (and healthy) lunch that's good for your budget too.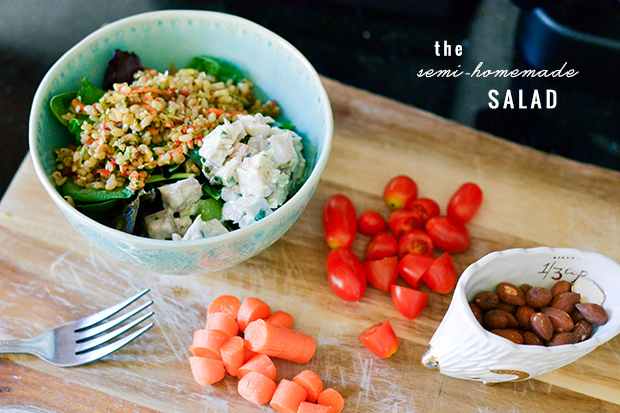 For dressing, you can go super simple with just balsamic vinegar and olive oil. Or take it one step further and create this delicious balsamic vinaigrette below. If I can do it, you can do it. (Thanks for the recipe, Grandma!).
Dinner
Dinner always seems to be the most difficult for me. Sometimes my laziness really kicks in and I'll just have a bowl of cereal or a peanut butter sandwich. But my favorite lazy and budget-friendly thing to do is to order in something light and split it over a few meals. Usually I'll spend about $20-$25 ordering sushi. It can be a nutritious option if you order the right things, like spicy tuna rolls, cucumber rolls, etc.). I'll spread that over two or three meals and it really saves time and money. Just be sure to stick to lighter options and avoid things like pizza or pasta. Then snuggle up on your couch in your comfiest clothes for a perfect dinner in!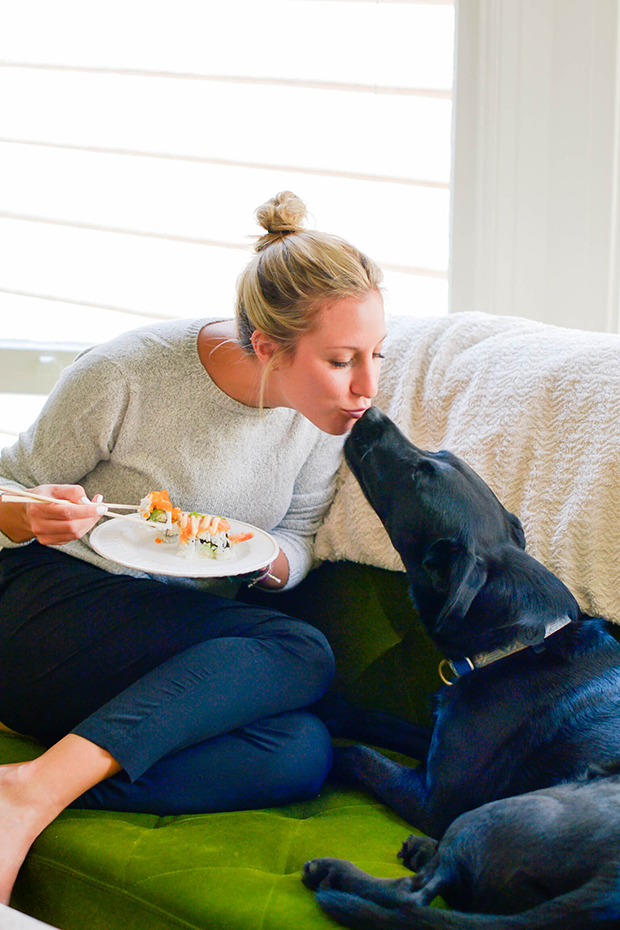 I hope this was helpful! Let me know in your comments below :).