Outfits
How to Wear a Dress in the Winter
posted on January 21, 2013 | by Amanda Holstein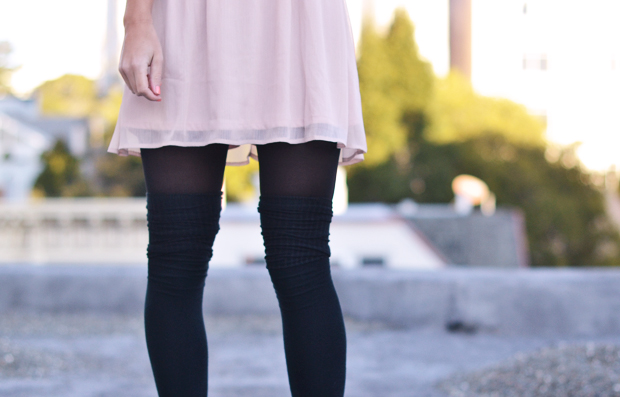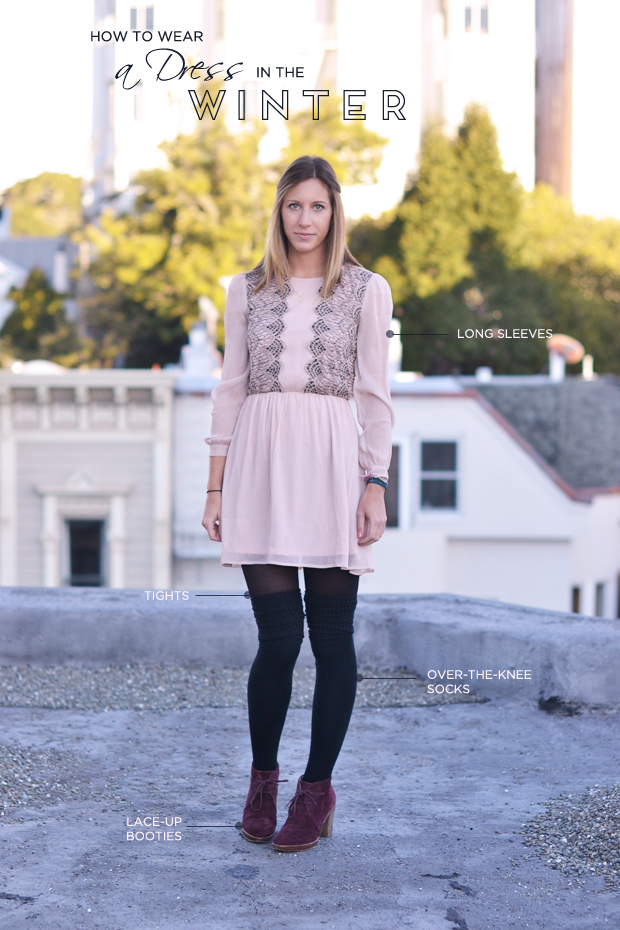 After you've worn out all your cords, printed denim, and chunky sweaters, sometimes you just want to prance around a pretty dress. But it's winter. And it's freezing. The solution? Layers. Lots and lots of layers. First, start off with a long sleeve dress, and if you don't have that, go with one with a little heavier fabric. You can always add a cardigan or sweater after that. Then come the tights. I'm very picky about my tights. I know there are tons of cool printed and colored tights out there right now, but I think you have to be very careful about which ones you choose. For this look, I really wanted the dress to be the center of attention, so I just went with simple black tights. To spice things up a bit (and to warm things up a bit), I added a pair of black over-the-knee socks to add some depth to a simple outfit. Then, as I always do in the winter, I finished the look off with a pair of booties – the perfect shoe to keep you comfortable, warm, yet still put together.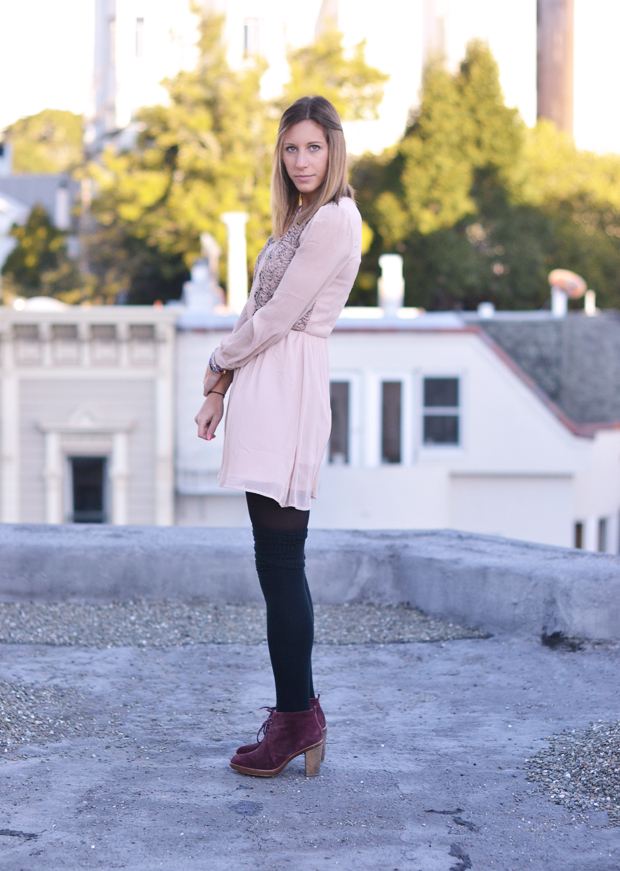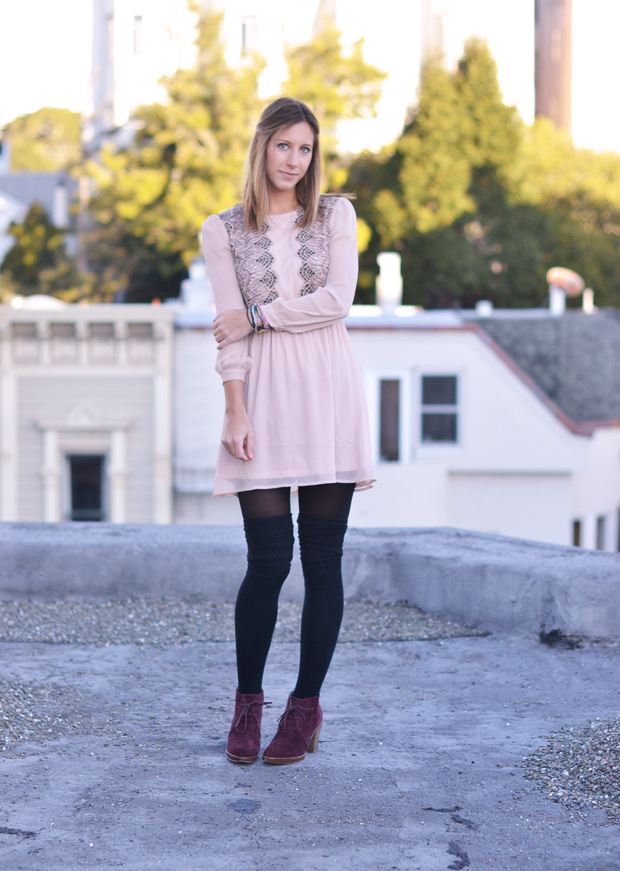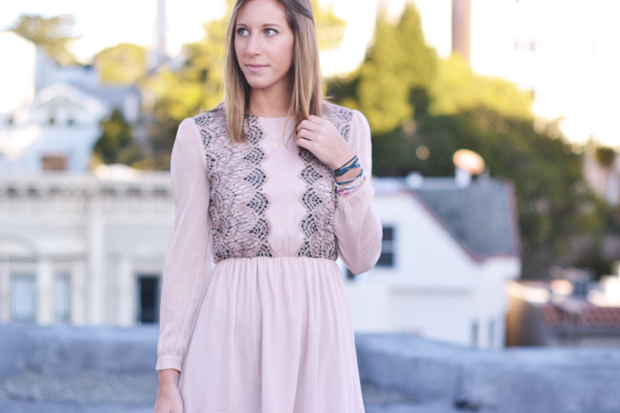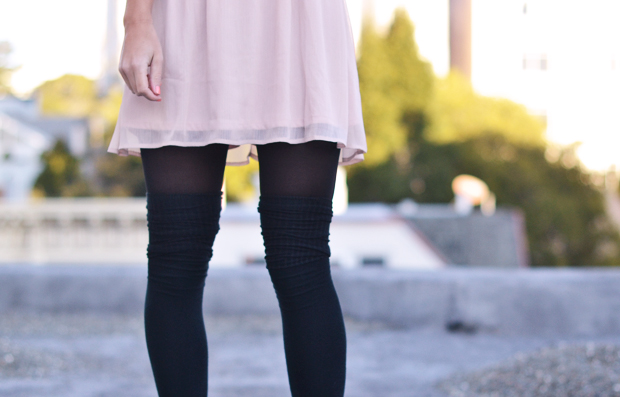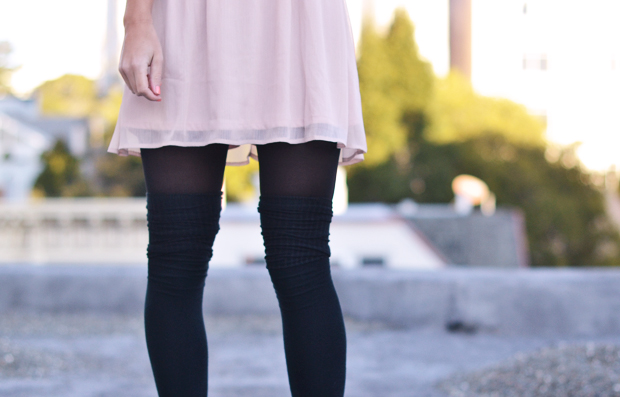 More Tips:
1. Try adding a pull-over sweater over your dress. It's a great way to change up the look and feel of your dress in one easy step.
2. Tall boots are another great way to winterize a dress. Wear with tights or even add knee-high socks to peek out of the tops of the boots.
3. Don't be afraid to add multiple layers over the dress. A cardigan plus a blazer, or a button down shirt plus a chunky sweater. There a tons of possibilities.