Outfits
Looking Forward to Fall: The Trouser
posted on August 21, 2013 | by Amanda Holstein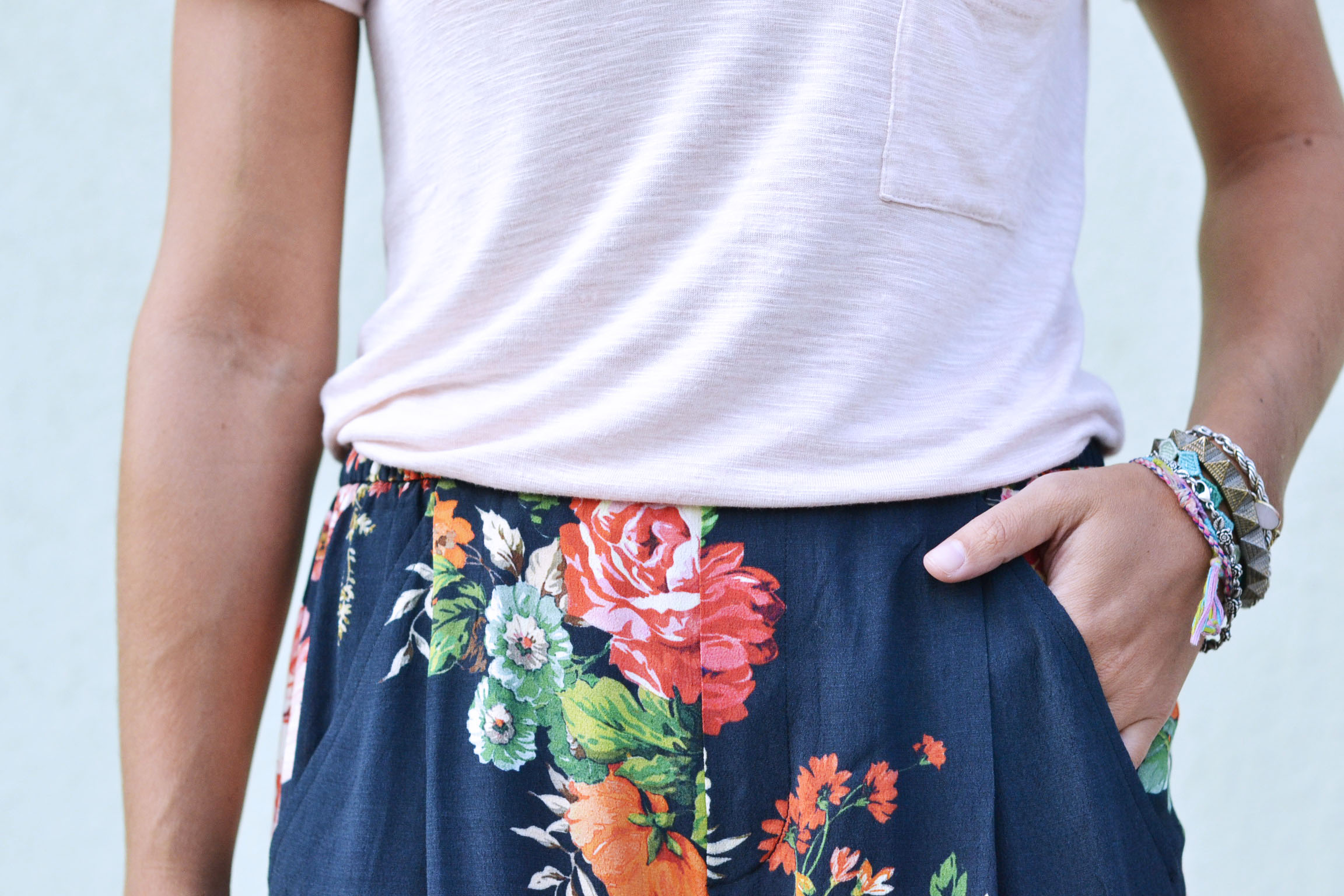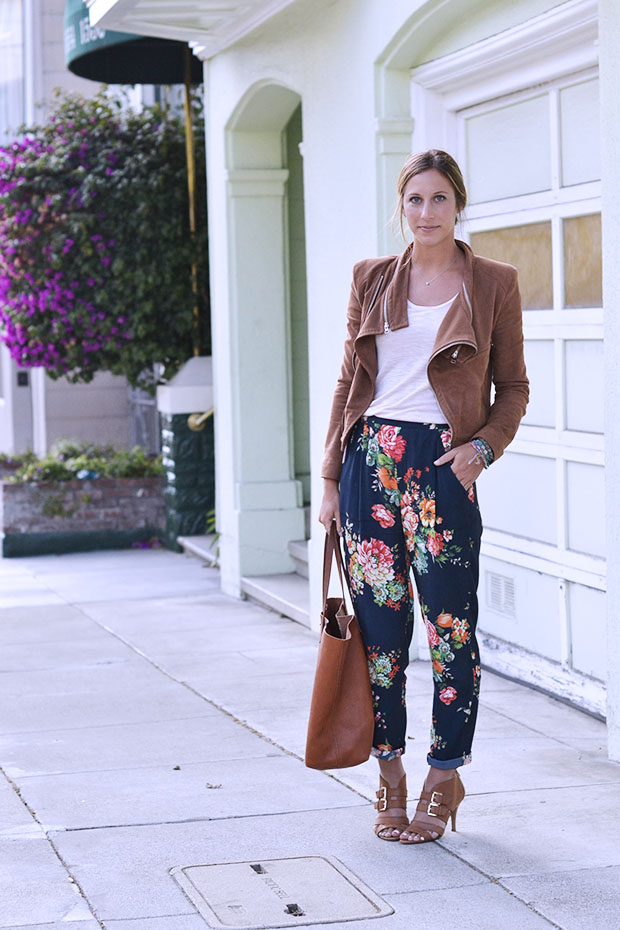 The trend I'm most excited for this coming Fall has to be the silk trouser, especially these Zara floral printed ones. They're perfect for work and come in great prints that will be sure to liven up your wardrobe. The shape is chic, modern and a great alternative to the classic work trouser that you've probably worn out at the office by now. The key to mastering these loose fitting pants without looking sloppy is balancing them out with structured pieces. This keeps them polished and refined as opposed to looking like the pajama pants they feel like you're wearing (another plus in my opinion!). Here are my tips for styling trousers this season:
1. Pair with a structured top.
A moto jacket, blazer, or boxy top are perfect pairings for the slouchy trouser. I would avoid loose cardigans or oversized tops to keep the outfit chic and polished.
2. Add Feminine Details
Since the trouser has a slight masculine shape, be sure to add feminine details like strappy heels or a dainty necklace to keep the outfit looking fun and girly. Choosing feminine prints or colors like florals or pinks is another way to balance out the more masculine pant.
3. Keep the Accessories Simple
Especially for printed trousers, it's best to keep your accessories simple so they don't distract from the bold pants. When an outfit gets too busy, it can often look like you're trying too hard and we all know the key to great style is making it look effortless!