Hair
How To: The Messy Ponytail
posted on October 20, 2014 | by Amanda Holstein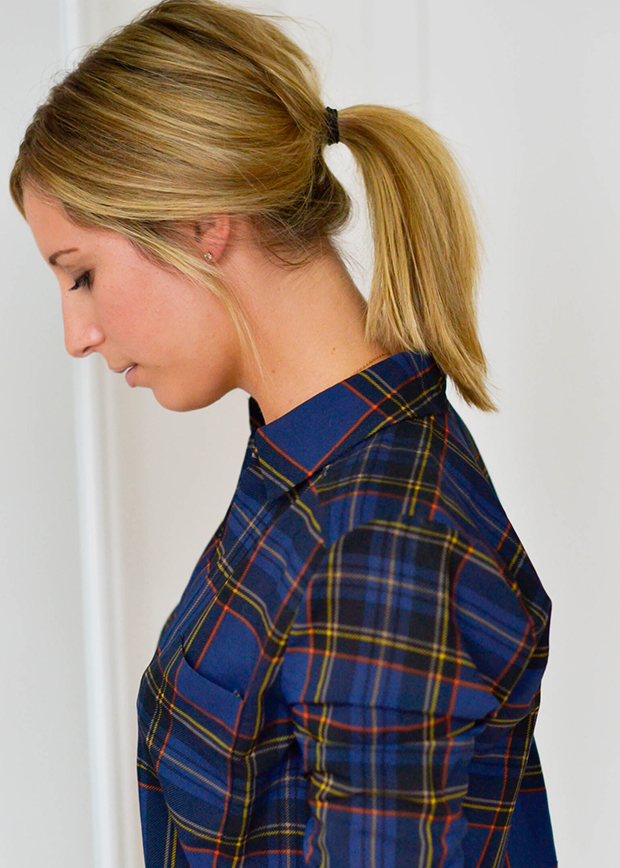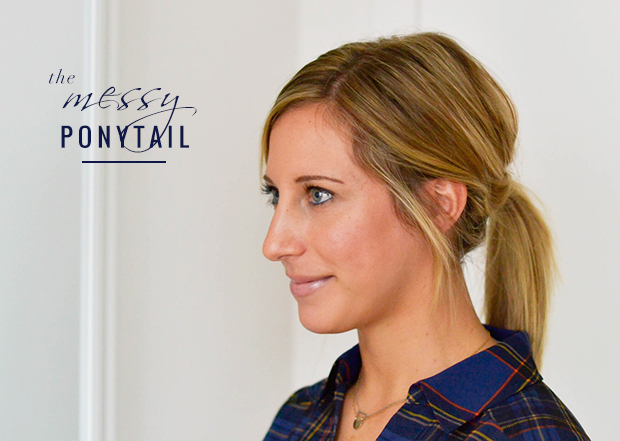 Just like a perfectly disheveled bun, a messy ponytail can be difficult to achieve.  For those dirty hair days, a loose, low ponytail is the ideal option. Wear it with casual weekend outfits or try it with bold eyes and earrings for a date night look. Simply follow these steps below in today's messy ponytail tutorial!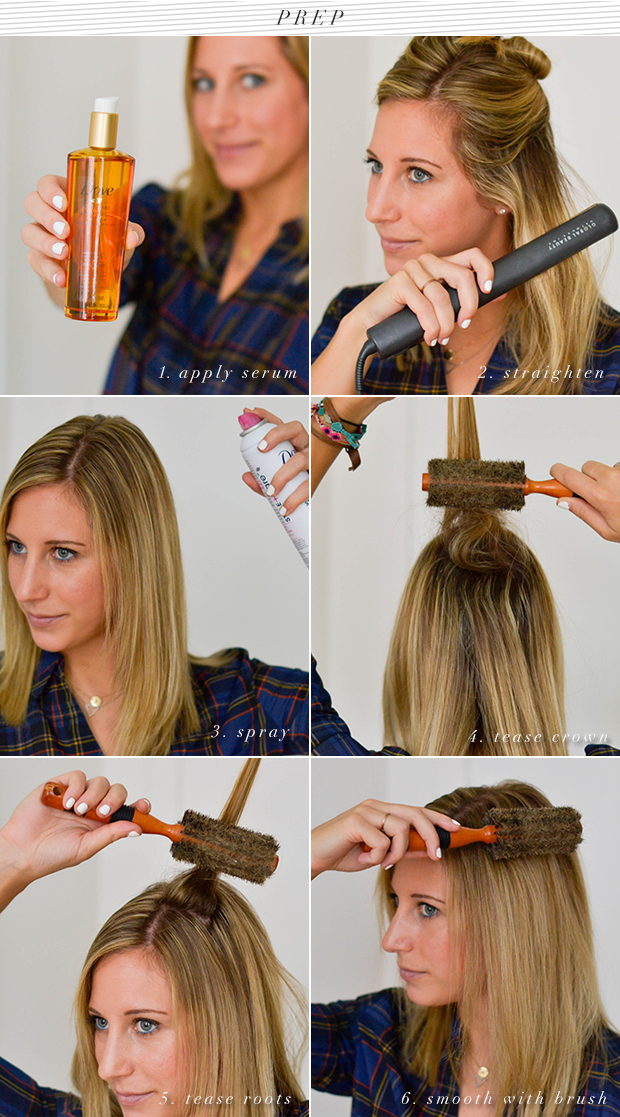 First, start by adding a dry oil to your hair to get that perfect shine and to protect from the heat. I was recently able to try the new Dove Pure Care Dry Oil hair care line and the combination of their shampoo, conditioner, and nourishing treatment are perfect to kickstart any look, especially this perfectly messy pony. Recently, I've felt my hair has been super dull, but this new line of products really gave it that boost of shine it was craving. Plus the smell of the Pure Care Dry Oil Nourishing Treatment is insanely delicious – I've been getting tons of compliments!
Now that your hair is prepped, simply straighten it in layers. Tease the crown of your hair as well as your roots by taking a coarse brush and brushing in a downward motion. Tease until you see a ton of volume. I also suggest gently smoothing over the teased hair, without brushing out the volume, to keep the look sleek.

For the ponytail, use hairspray on the crown and roots to enhance the volume as much as possible. Then pull your hair back into a low ponytail from the sides, but avoid pulling the hair back tightly. Tighten the ponytail so it's secure, then gently pull at the pieces around the hair tie to create the loose, messy texture. Alternate between pulling pieces outward and tightening the ponytail until you've created the look you're going for. If the pieces on the side are a bit too loose (i.e. some shorter pieces are falling out), use a bobby pin to secure them in place. Pull a few pieces out from around your ears and hair spray the heck out of it. And you're done!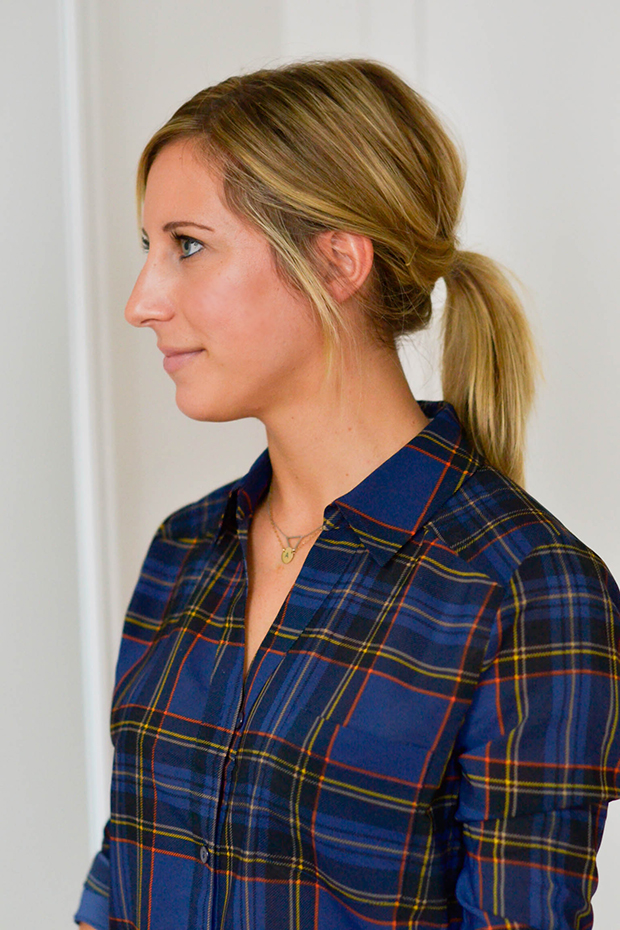 // I was selected for this opportunity as a member of Clever Girls Collective and the content and opinions expressed here are all my own. Dove Hair is daring women everywhere to try Dove Pure Care Dry Oil, risk-free now through December 31, 2014. If you are not completely satisfied with the Dove Advanced Hair Series Pure Care Dry Oil system, Dove will refund your purchase (from 9/21 – 12/31). Visit hairmoneyback.com for details