Fun Things To Do
My Perfect Night In
posted on November 30, 2018 | by Amanda Holstein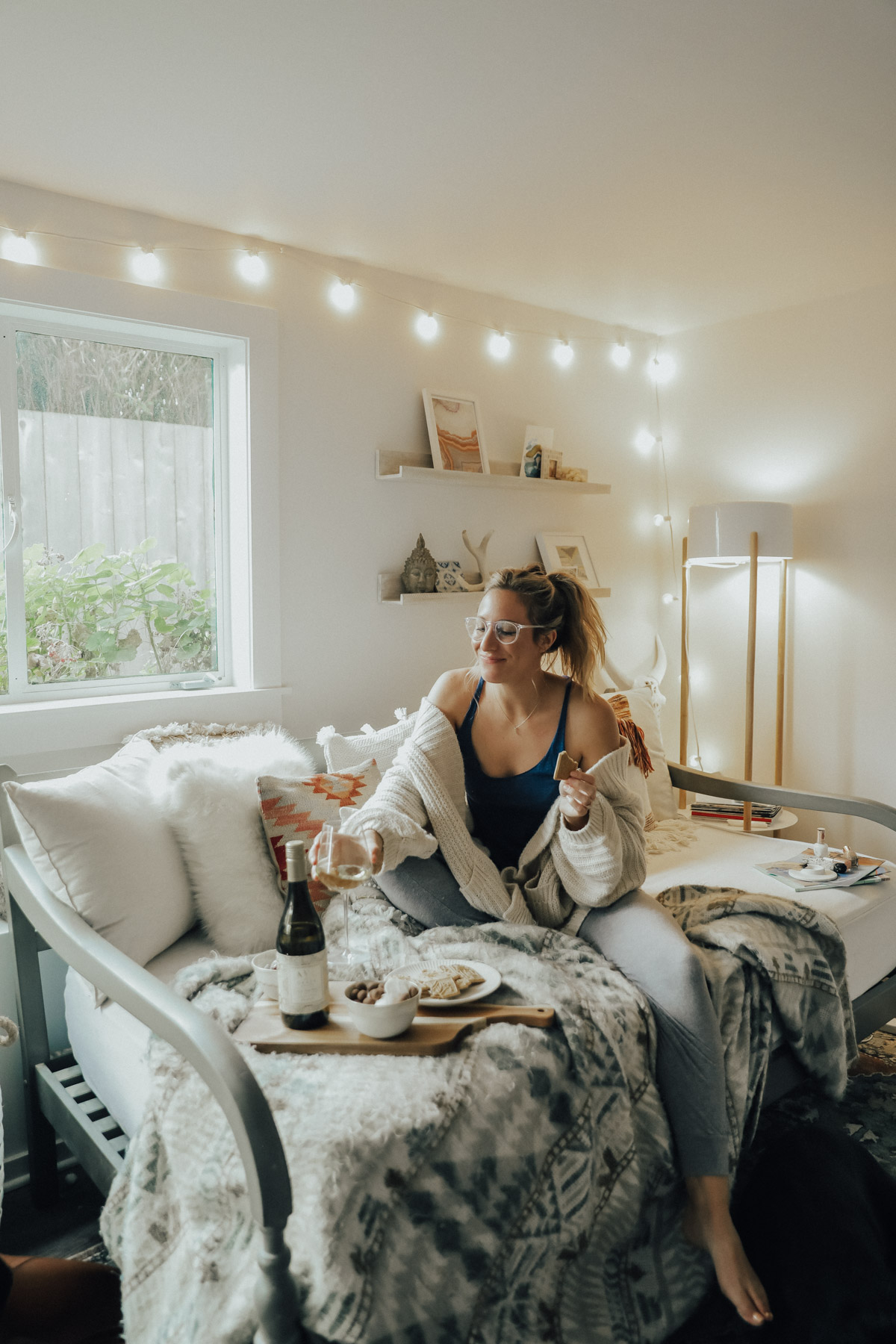 Thank you to AVA Grace Vineyards for sponsoring this post. 
As an extroverted introvert, I cherish my nights alone. It reminds of when I used to live in my little studio apartment in the city. I'd light candles, turn on my twinkle lights, play music, pour a glass of wine and just relax. Those were some of my favorite nights! Now that I live with my guy, luckily I still have a space of my own that I can use for nights like this. And because there is so much pressure to always be out and about, I wanted to share what my nights in really look like. So hopefully, when you just need some you time, you say "no" to plans and just chill by yourself!
1. Set the mood
To make a night in feel different than just a regular old after-work TV binge, I first set the mood. I love twinkle lights for this. They really make any room feel warm & cozy! On top of that, candles or lighting some sage can help create that relaxing vibe. Finally, I like to grab allll the pillows and blankets from around the house and pile them up together for what I call my "nest". It's the coziest!!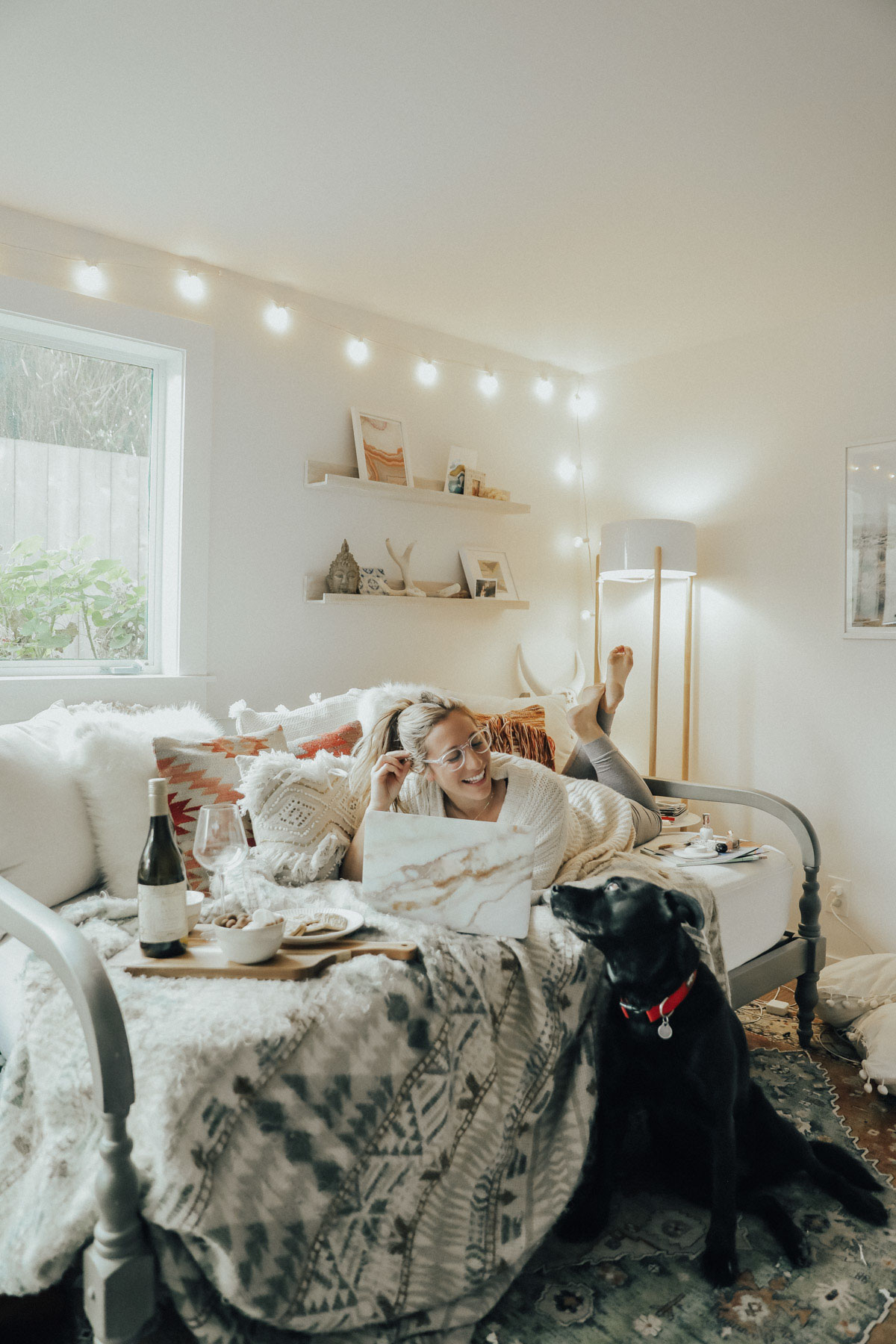 2. Pour yourself a glass
No night in is complete without a yummy glass of wine. I've been loving these AVA Grace Vineyards lately, not just for their gorgeous packaging, but their delicious taste too. Personally, I'm a Chardonnay fan. I feel like good Chardonnays are hard to find but this one is soooo yummy! I love how it's described as "peach, bright, lovely". Literally the perfect adjectives! It's so smooth, great on its own, and would even make a great gift! Instead of scrolling through Instagram while you sip, try just sitting for a few moments without distractions and truly enjoy your glass of wine. It's so nice to actually stop and pay attention to the taste!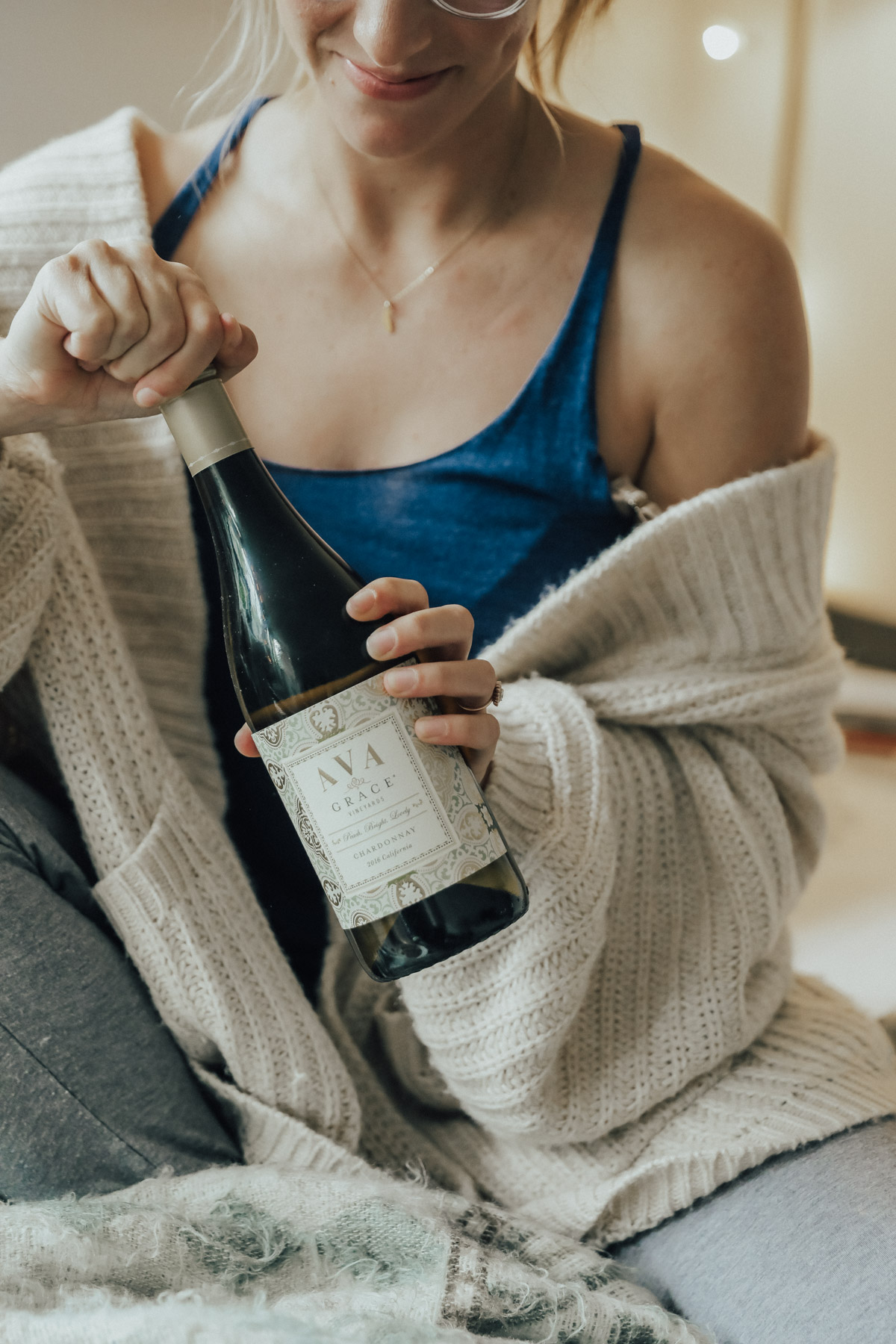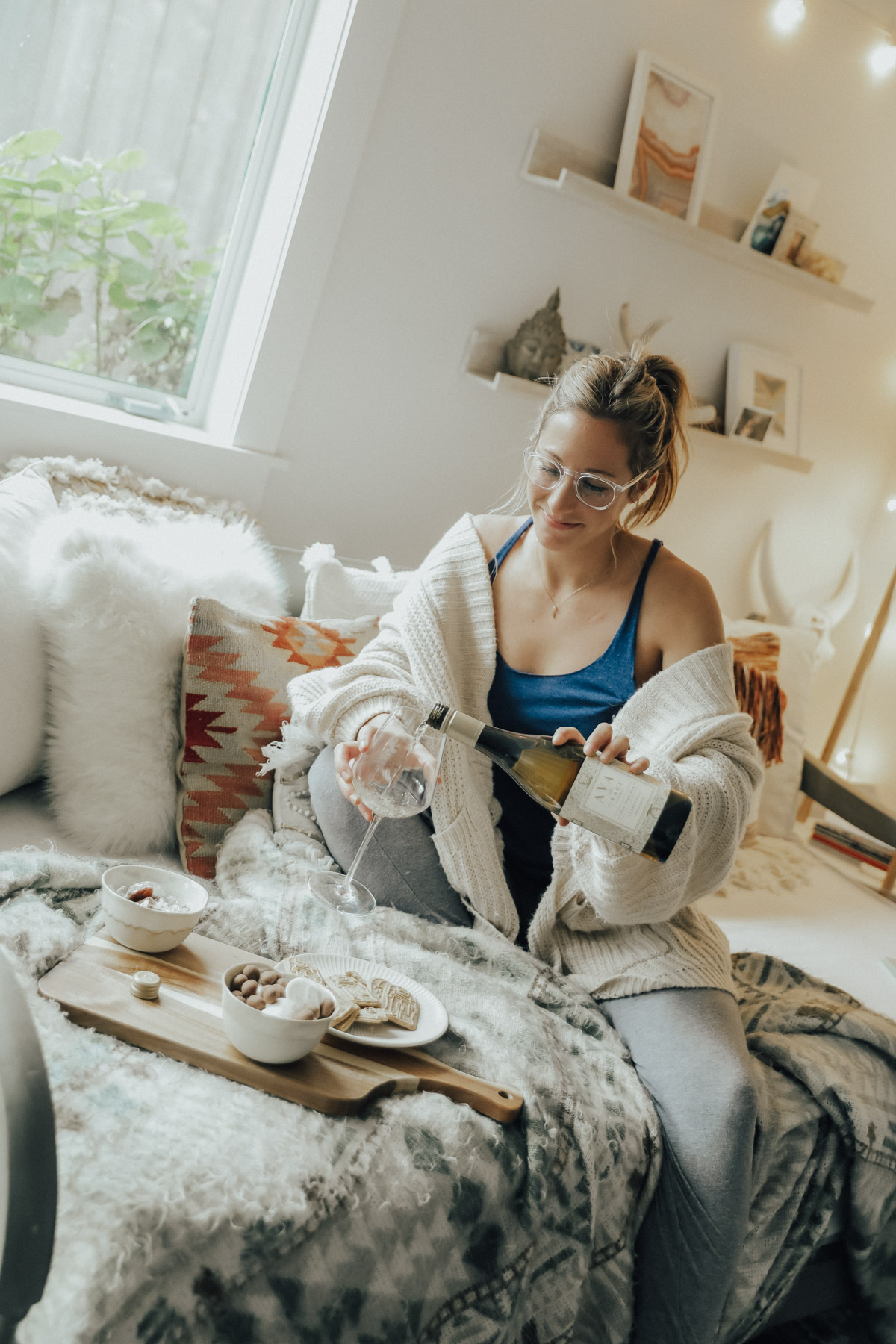 3. Play some old movies
When I have a night all to myself, I like to watch those old, childhood movies that no one else I'm with typically appreciates. Any Pixar movie, The Nightmare Before Christmas, Father of the Bride…those are all high on my list! For some reason, I like to play these on my laptop instead of on the TV. I think because it reminds me of the days I lived in my studio apartment with no TV!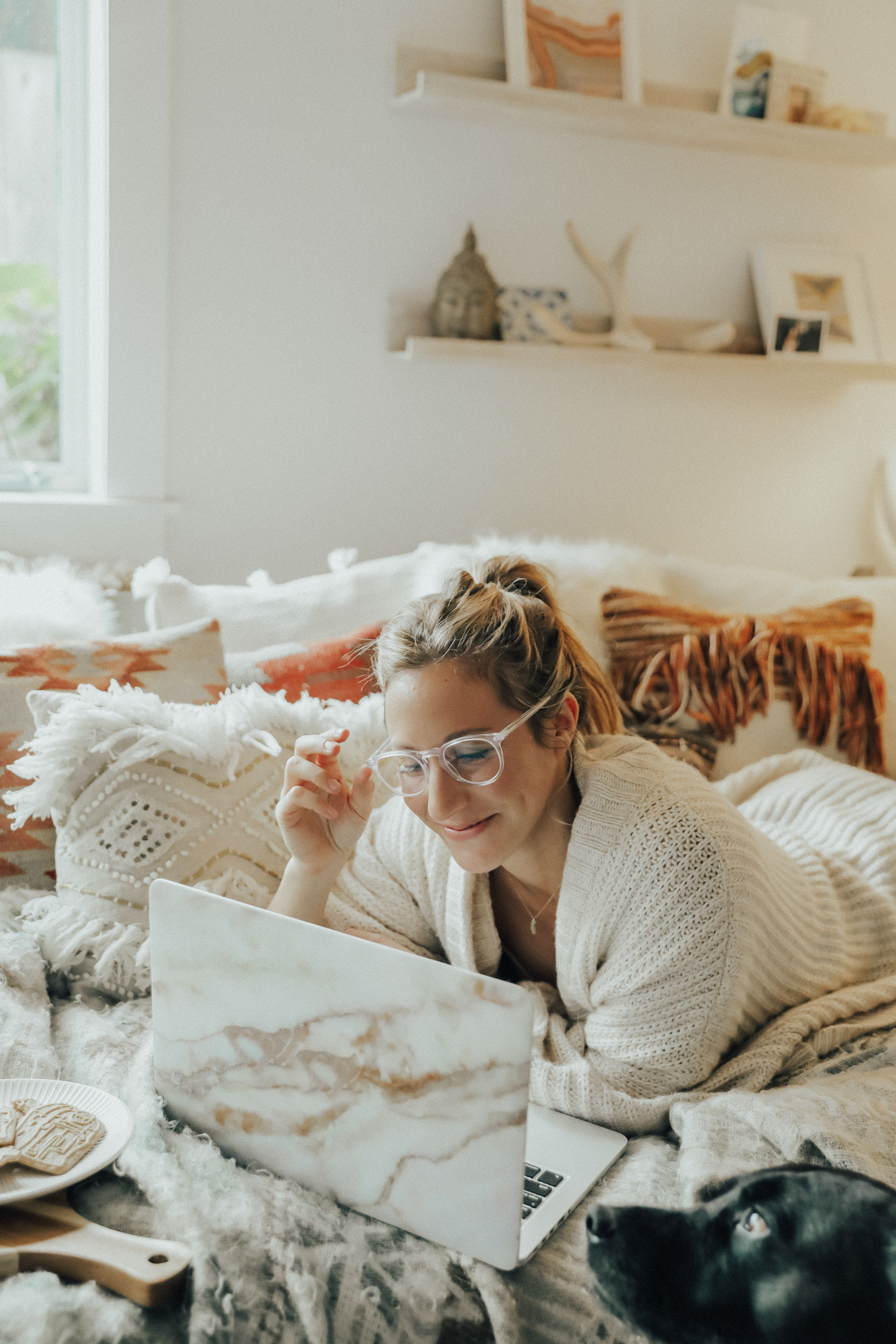 4. Pamper yourself
I always like to pamper myself in some way when I spend the night in. Whether that be a face mask or painting my nails, it's nice to get a little bit of that spa feel at home, don't you think?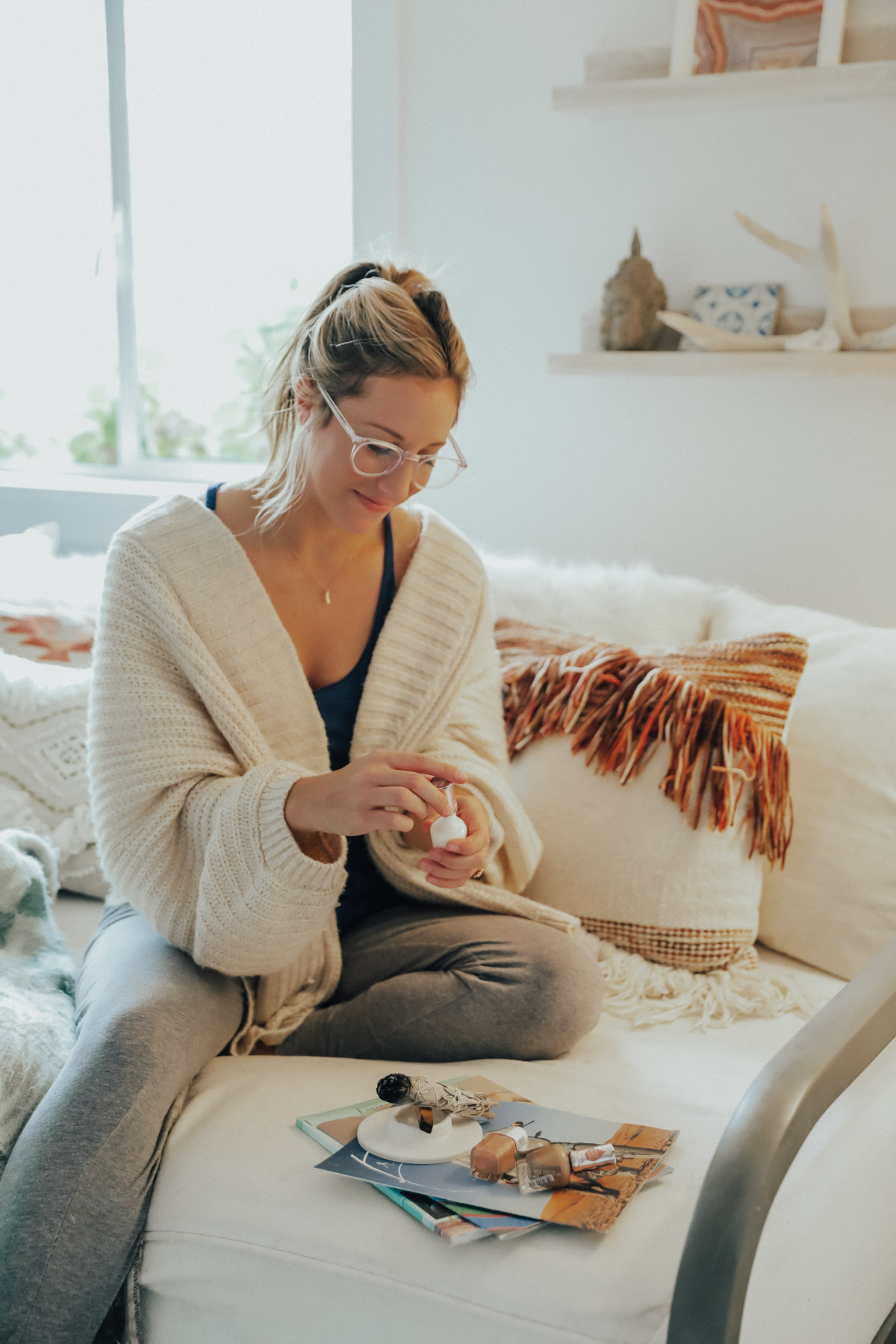 5. Indulge in something sweet
Trying to eat healthy all the time can be exhausting. Nights in are the perfect time to take a break and indulge a little! Get some of your favorite candy or childhood sweets and keep a snack nearby while you enjoy your alone time!