Fun Things To Do
Self Improvement
Wholesome Ways to Reconnect With Nature (and Yourself) 
posted on May 27, 2020 | by Alyssa Abel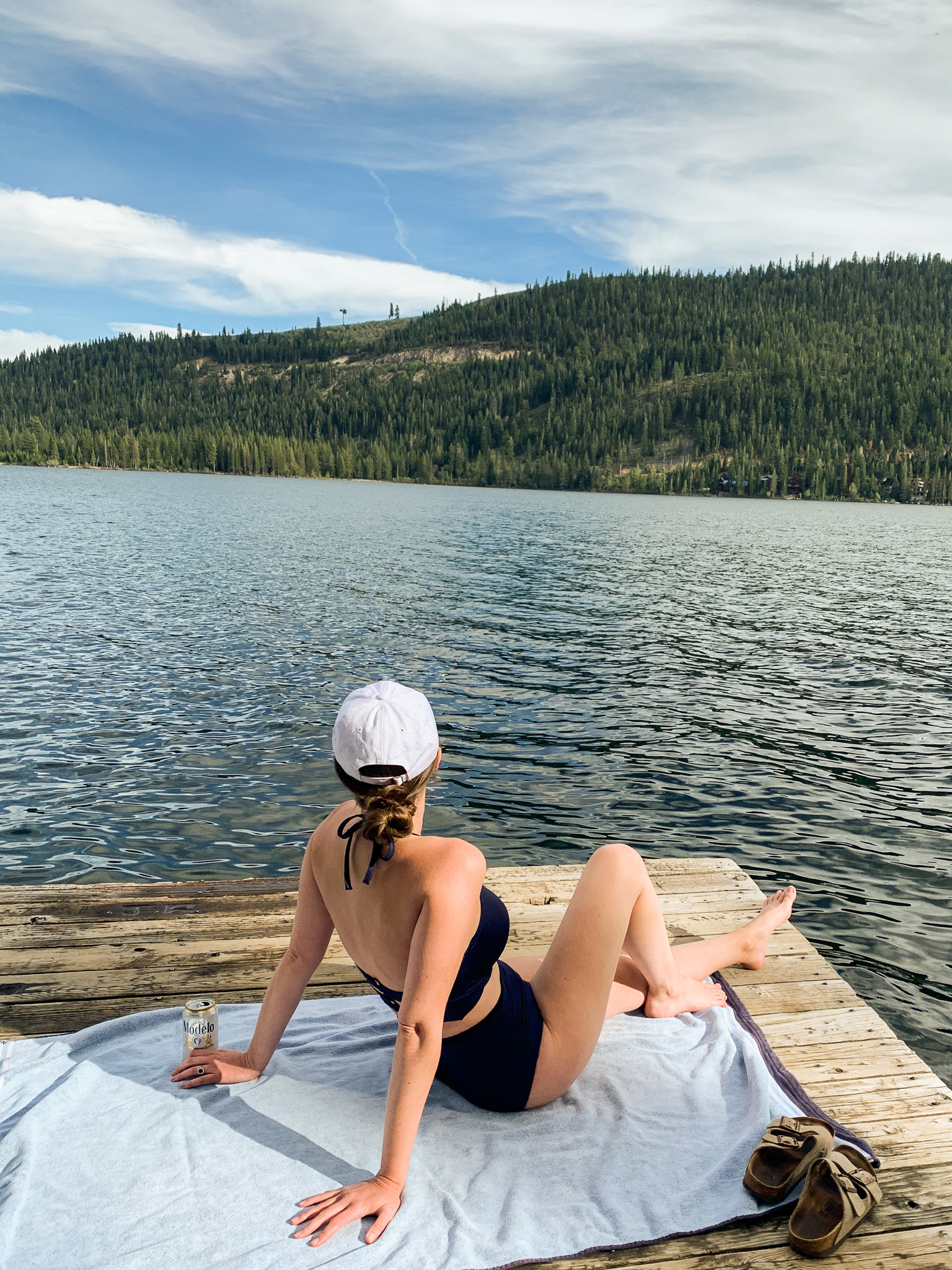 Spring has finally arrived, and with the rebirth of the grass and flowers comes the desire to renew, rejuvenate, and get outdoors. But while social distancing rules remain in place, you can't plan your summer beach getaway just yet. 
However, the COVID-19 pandemic doesn't mean you can't still enjoy time outdoors. In fact, doing so can rejuvenate your spirit and restore your sense of connection with the world outside your door. Here are six ideas for how you can reap the benefits of connecting with nature and breathing fresh air—even if you thought social distancing would keep you cooped up. 
1. Enhance Your Outdoor Space
If you have a backyard, now is the ideal time to freshen up your deck, add features to your yard or install a new area—like an outdoor kitchen. You could also enhance a smaller space. Transform a tiny balcony into an open-air yoga studio or a craft area. Consider the following creative ideas as you plot your alfresco renovations, even if you don't have the funds to be fancy:
Build a custom fire pit: Sit outside at night and admire the stars. You can create your own fire pit area with some simple stones and sand — have them shipped from a hardware store.
Create a bistro nook: Maybe you only have a tiny side porch. Can you transport yourself to the cafés of Paris with a small bistro dining set? Your breakfast will feel so much more luxurious.
String up a hammock: What better way to while away a lazy afternoon than soaking in the sun while you lose yourself in a juicy novel? 
2. Get Your Body Moving Outside
Maybe you're thinking, "I can't make my plans to go down the shore—why bother getting my body bikini-ready?" But exercise has so much more to offer beyond body-shaping.
Regular workouts reduce your risk of various diseases, bring your stress levels down, and boost your mood. They improve your digestion and help you sleep better, which can be a challenge when you're spending so much time indoors. Exercise could also help you look younger longer, as fitness influences your DNA and holds off the aging process. Plus, the change of scenery alone is enough to give you a brighter outlook.  
Take a walk around the block, stretch in your backyard, or do calisthenics on your deck or porch. Either way, the movement outdoors will improve your mood, boost your physical health, and keep you energized.
3. Start—or Add to—a Garden
If you haven't exactly perfected your green thumb, why not use this time to try your hand at growing something? You don't have to spend much at all to get a garden going. You can learn how to save the seeds from your organic produce to regrow seedlings — no trip to the nursery necessary. You can also build a small compost bin and reduce food waste by recycling vegetable scraps to use as organic fertilizer. 
Don't despair if you only have a porch or balcony. You can plant container tomatoes, or string some hanging foliage along the roof. Herbs grow well in hanging baskets, and you can snip off a leaf or sprig to add rich flavor to your cooking. 
4. Clean Up the Community
Unfortunately, social distancing rules put the kibosh on community-wide cleanup efforts for now, but that doesn't mean you can't show initiative to improve your community. All you need are some trash bags and a picker or grabber to protect your hands. Look for a messy location around your neighborhood or your block, and get to work cleaning up the litter. Who knows? Others may feel inspired by your act of kindness and step up to help— from a safe distance. 
5. Cook Up an Outdoor Meal
Maybe you can't go to block parties and neighborhood picnics just yet, but that doesn't mean you can't enjoy a seasonal meal outside.
Wheel your grill around to the front yard and cookout in your driveway, or pack yourself a picnic and enjoy it on your deck or front porch. While you can't share food, you can use an app like Nextdoor to alert others and enjoy socializing from safely across the street. This idea is a fabulous method to reap the benefits of reconnecting with nature and your neighbors both. 
6. Take a Hike in Nature
If you planned on taking a whitewater rafting trip through the Grand Canyon this summer, unfortunately, you will have to wait. Due to the pandemic, many popular outdoor tourist destinations remain closed. However, if you have a nature preserve, park or other wild area near you, get out and take a hike. 
In many cultures around the world, spending time in nature is regarded as a kind of therapy — and there's a reason. Being outdoors for even a bit helps reduce stress and depression. Researchers have identified an association between connecting with nature and improved mental health, so why not take advantage? 
Connect With Nature and Rediscover Your Spirit During Uncertain Times
While you might feel isolated during this time, you don't have to stay inside and watch the summer pass. Take this quiet period of your life to sneak in some outdoor activities, connect with nature, and reconnect with your mental health in the process.